In the past I've often found it hard to stick to taking part in regular exercise, but recently I've found some ways to really make it work for me.
Last year I started taking part in a twice weekly exercise class (which you can read all about over on my ((BOUNCE)) blog post) and I really enjoyed maintaining the sessions!  So I'm sharing my top four tips for making exercise work for you!
1 – Find something fun
Whatever it is, you need to find the thing that interests YOU. It might be Pilates, hot yoga, spin classes, running, but just pick something you think will be fun and find somewhere that offers it to you at the right price, at the right time of day to suit YOU!
For me this was a ((Bounce)) class;  HiiT (High Intensity Interval Training) in the form of a Choreographed Cardio workout to music on mini trampolines! I know!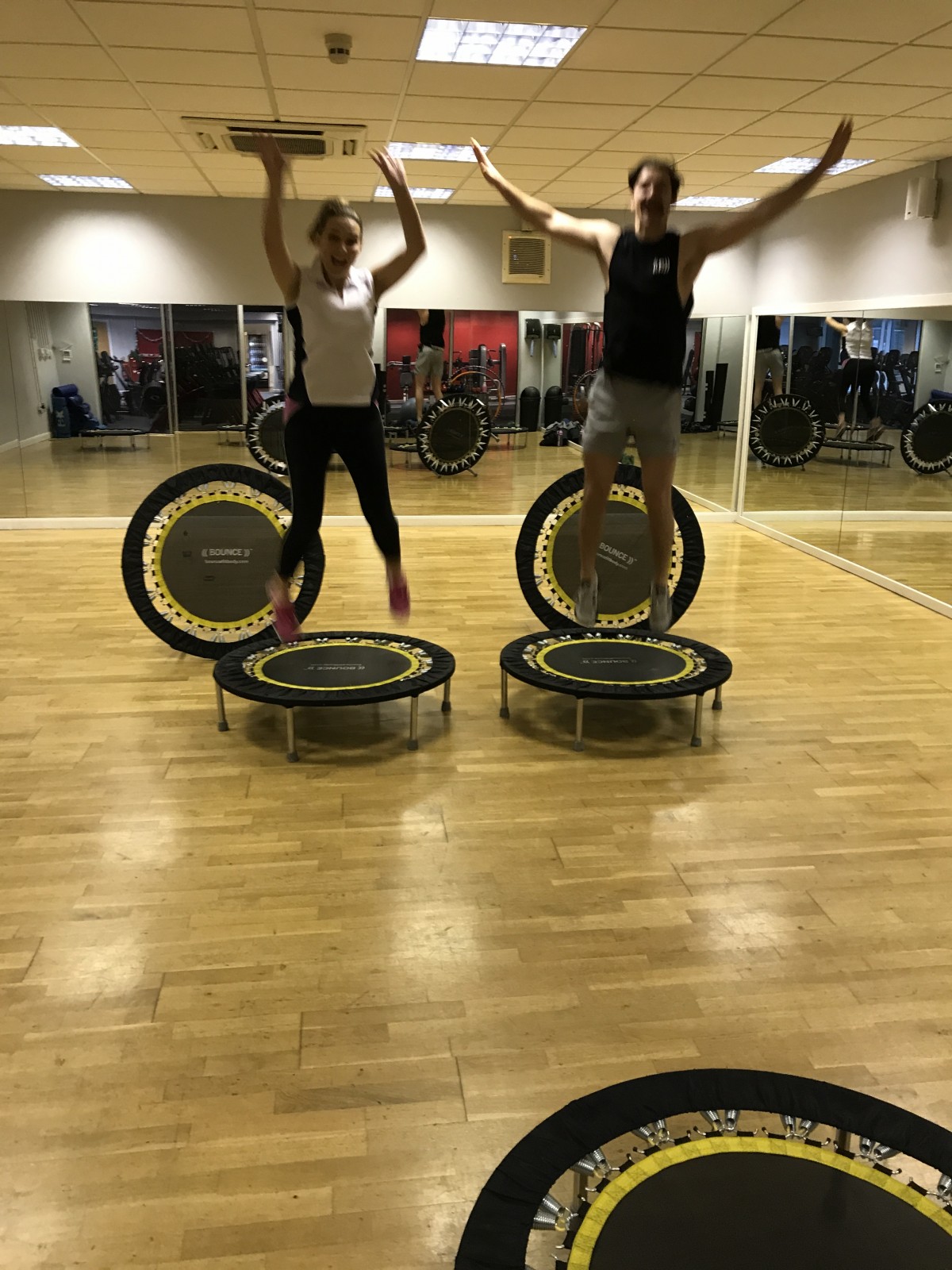 2 – Find a time to fit it into your life
Look at the class times and find a time of day that suits you best, rather than trying to fit it in as and when. Straight from school drop off works well for me. It meant I actually got a lie in on the mornings I did a ((Bounce)) class, because I didn't need to get a shower or put any make-up on!
I find mornings work best for me too as if I have to wait all day till evening, I'll usually find an excuse not to go or talk myself out of it. Holding on to my will power all day long is hard. If I only have to hold on to it for an hour or so it's much easier on myself!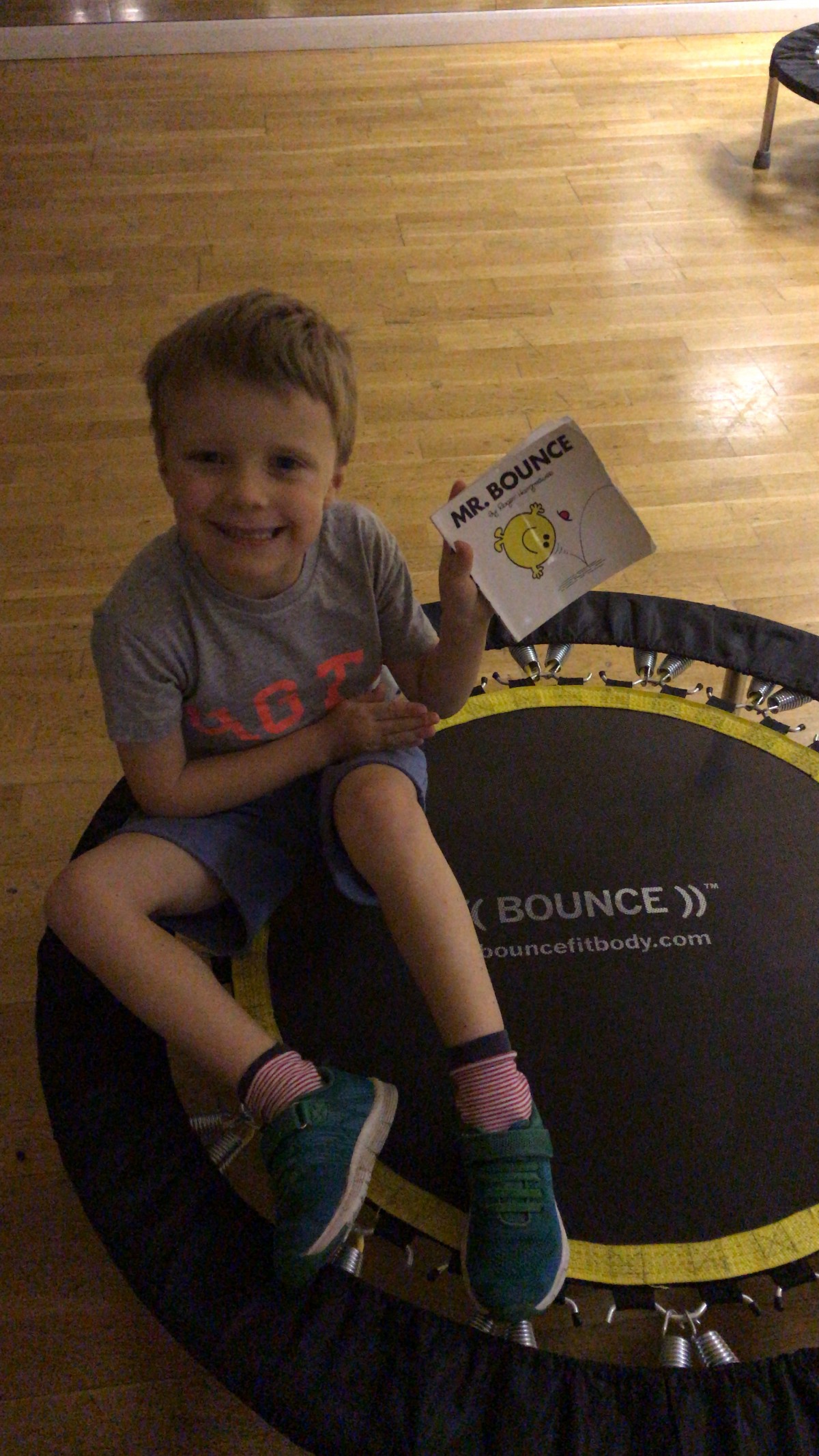 If you can find a Family Class that's a winner too, as it means regardless of what else is going on you can always take the Smalls with you. ((Bounce)) have their's on a Saturday morning from 10am to 11am where the Big Girls can join in and the Small Boy can be in the room or join in as he would like to, so no excuses not to go!
I think if you can fit the classes into your day to day life then you're much more likely to stick to it.
3 – Put a time limit on it
Don't expect the earth from yourself. You're much more likely to fail if you think this is the 'new you' and you'll go three times a week for a year, which is just not realistic! Just set aside a six week block and challenge yourself to stick to the class times for the six weeks.
There will be the odd class that doesn't work out and just try not to worry about that, just make sure you go to the next one. Six weeks is a manageable amount of time and then when you've achieved your goal you can set another one or just feel proud of yourself that you've achieved that!
4 – Prioritise exercise
Actually block the time out of your diary, mark it in your calendar as something you can't move, just like you would a meeting and then you've no excuse not to go.
Don't have it as something you could fit in if you had the time or that's a movable activity. By prioritising exercise you're prioritising yourself and that really matters, after all we do it enough for all the activities for the Smalls, we should look after ourselves too! For if we don't have our health, what do we have?!