Last week I was welcomed into Ogden of Harrogate for a tour behind the scenes of one of Harrogate's oldest and most prestigious establishments.
About Ogden of Harrogate
The beautiful Edwardian shop front and showrooms you can see today on James Street in Harrogate, still retain many of the original  fixtures and fittings from when Ogden's first opened in 1893.
It went on to become one of the most renowned jewellers in England. With commissions from Sir Winston Churchill, the Roosevelts, King George VI and Princess Marina.
The company is now run by the fifth generation of the family: Ben Ogden FGA and Robert Ogden.
The Showroom
We were welcomed into their beautiful showroom and made to feel at home straight away. There was a lovely couple in who were collecting their wedding bands and it was gorgeous to see how much the staff enjoyed helping them.
There is a huge sense of history about the place and with so much of the showroom unchanged you can't help but wonder who has stepped where you are standing today.
Making Jewellery an Experience
Ogden of Harrogate is one of those special places, that creates an experience out of buying a piece of jewellery. After all it's something that you will most likely have for a very long time, possibly even forever, so it deserves to be special.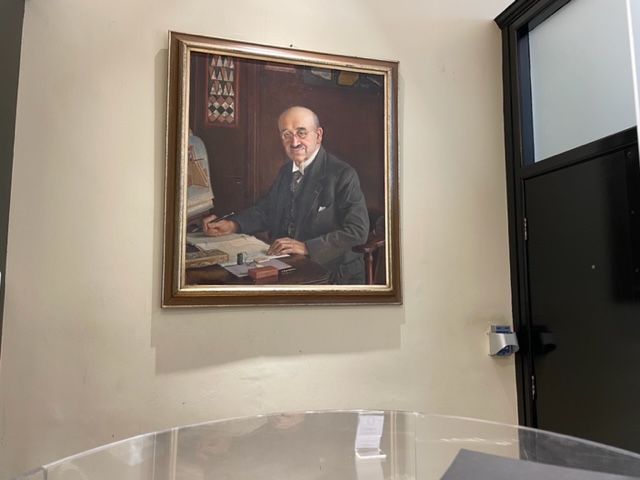 I can clearly remember going in with my parents when my Mum was celebrating her 40th birthday with the gift of a beautiful garnet necklace. It still evokes memories of excitement, joy, and delight when I think back to that day.
The Jewellery Workshop
It was an honour to be invited into the jewellery workshop to see the craftmanship and tools that go into creating unique pieces. The photos on the walls showed how the process has barely changed in hundreds of years.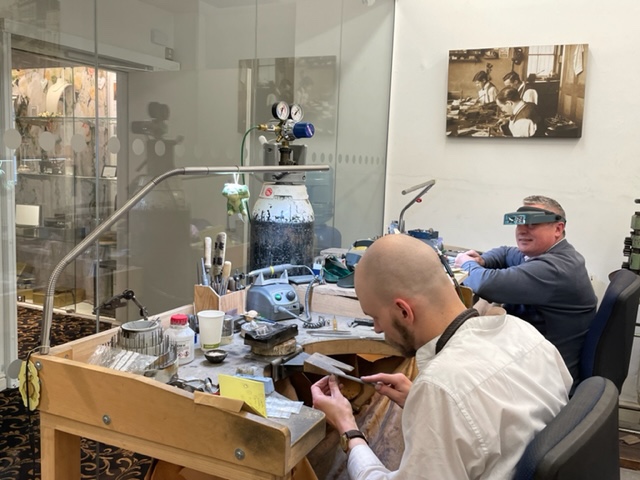 A Piece of History
Ben Ogden came over to meet us, he seemed like a lovely man, which is the same thought I had when seeing the portrait of Robert Ogden displayed on the shop floor.
Ben explained that the window seen in this photo, of the workshop in times gone by, was a window only a few meters away from where we were standing. All that time ago Ogden of Harrogate asked for special permission to put some white tiles on the building at the rear, which overlooked the window, so that the light would reflect into the room for the delicate jewellery work. The tiles are still there to this day. Fascinating!
A Few of my Favourite Things
The display cabinets have some simply gorgeous pieces of jewellery. Some modern brands, some bespoke and some antique – which were amongst my favourite.
In the Regency Room upstairs, where more private encounters occur, you can see some of the original Georgian display cases, which were truly beautiful.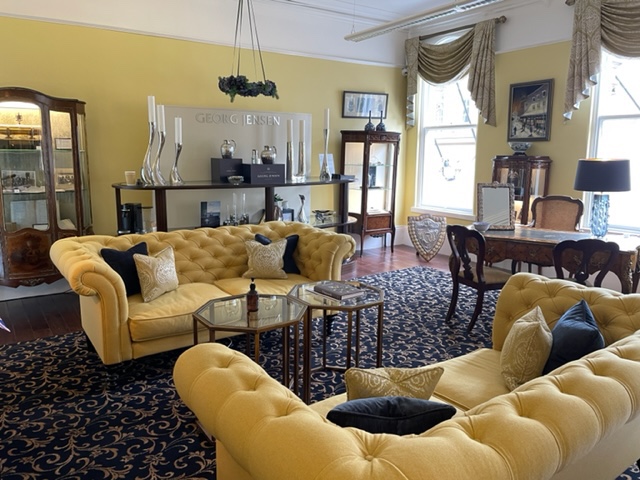 This aquamarine diamond, took my breath away.
And these stunning diamond earrings complete with original gift box, were really darling!
I also learned there appears to be no 'square cut' diamond – despite what Marylin sang, it seems to be 'Princess' but I was reassured to see that 'Pear shape' is very much a thing!
The outside displays for the Jubilee were really beautiful too – a window I could gaze into all day long!
Everyone who enters Ogden of Harrogate is made to feel just as special, no matter how much you're spending – which is something I have experienced first hand.
So if you're looking for a gift for a special birthday, a Christening present or a wedding or anniversary present it's well worth heading in. You will be very well looked after, welcomed and made to feel relaxed, in a no-pressure environment – and you'll get to be part of some of that history that you can almost taste in the process.
Ogden of Harrogate had also invited me to enjoy Afternoon Tea at Mama Doreen's as part of the visiting experience.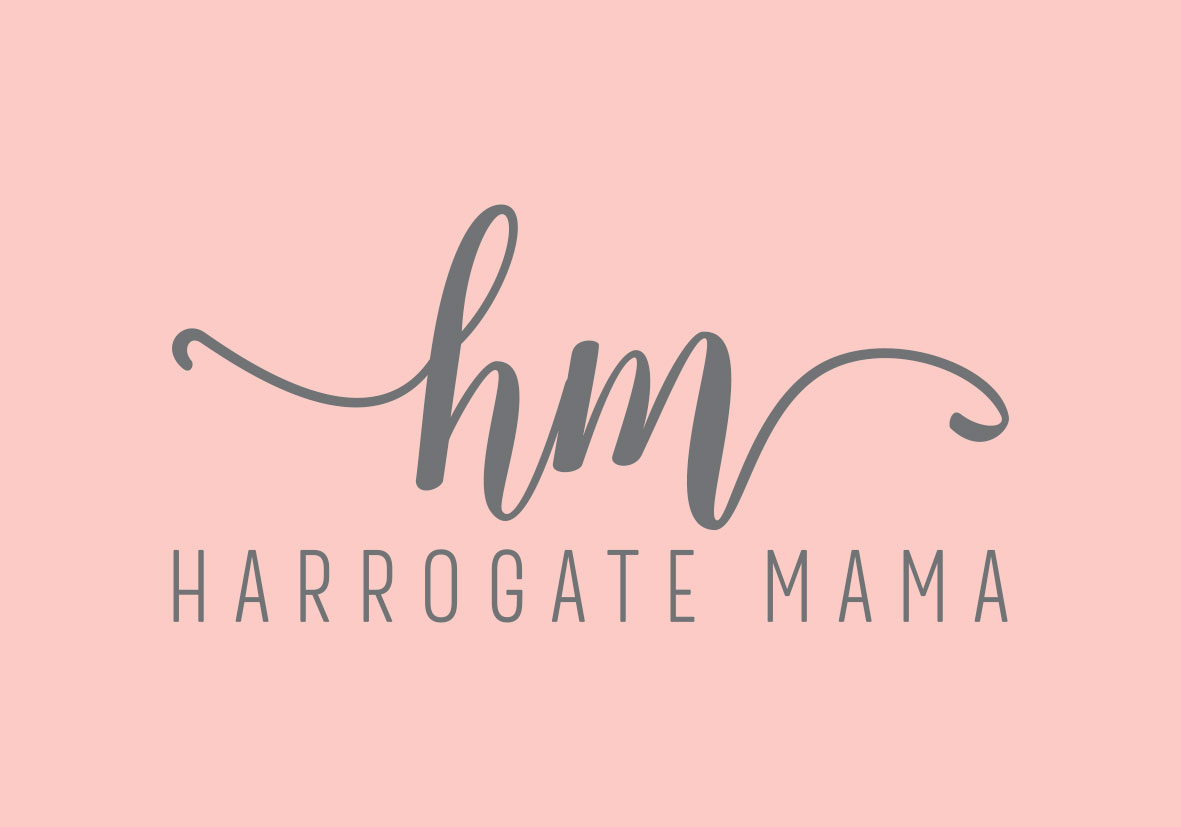 Ogden of Harrogate invited me to visit their showroom with their compliments. The review is my own.