Purdy and Figg are a national brand who have a non-toxic cleaner which is suitable for all surfaces. You simply add the cleaning concentrate into your re-fillable glass bottle and top it up with tap water!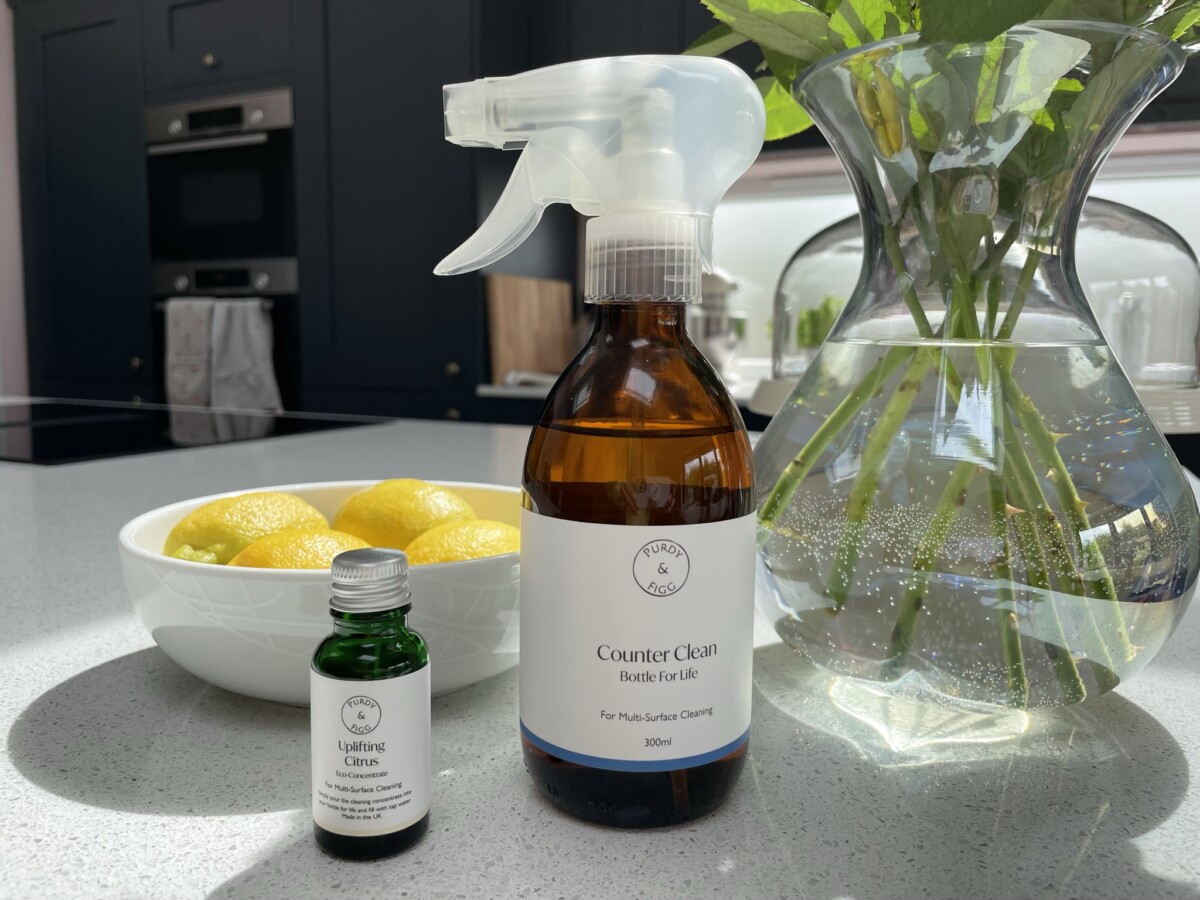 The Counter Clean is ultra-concentrated, naturally scented, eco-friendly cleaning power, designed to clean all the surfaces in your home.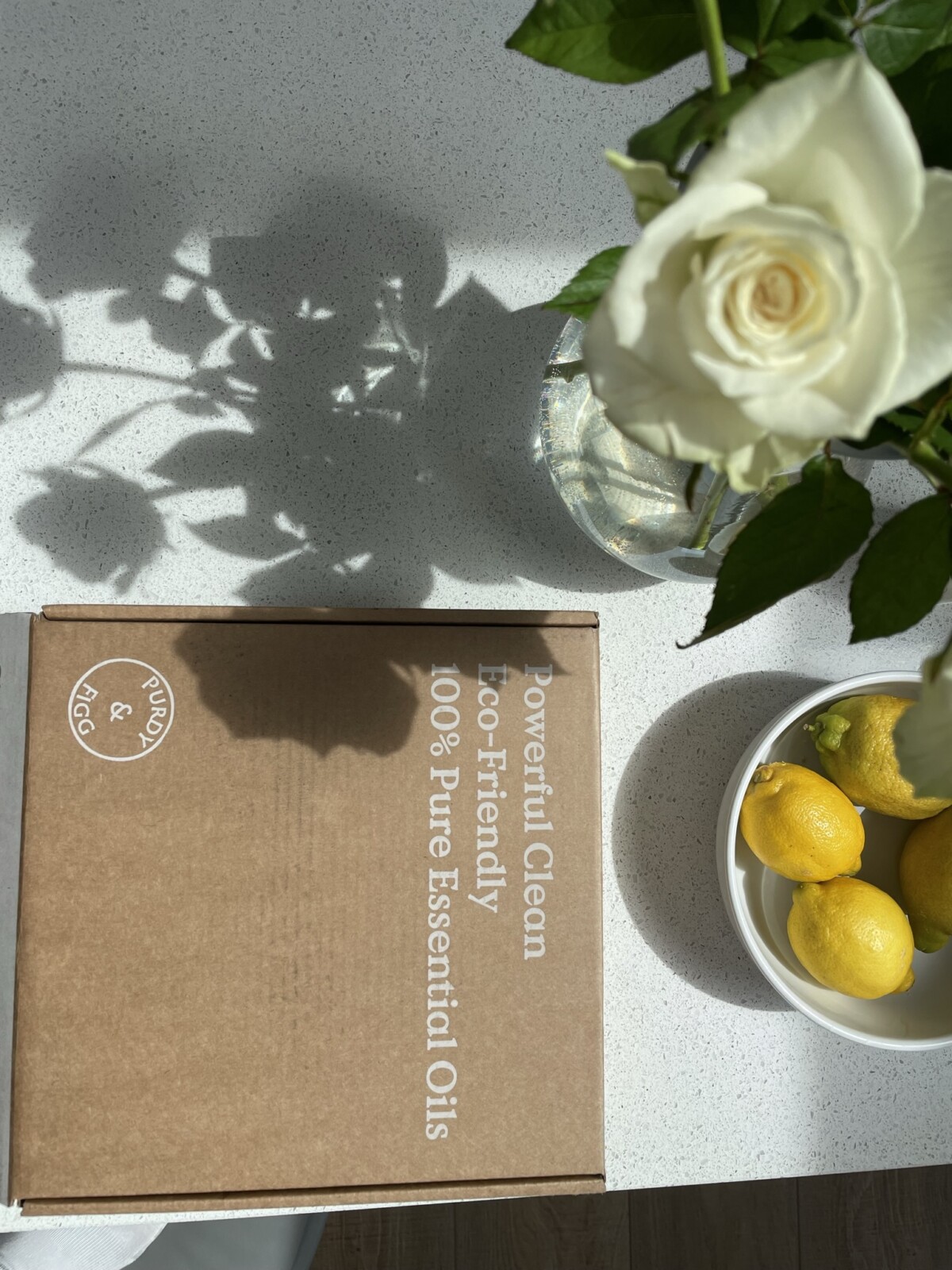 Plus the re-fillable bottle looks pretty lovely on your sink surround and they come in these lovely packaged boxes too!
Get £10 off your first Purdy and Figg order
Get £10 off your first order by going to this link as part of their 'refer friends' scheme. Or checkout their website.
Tested By Professionals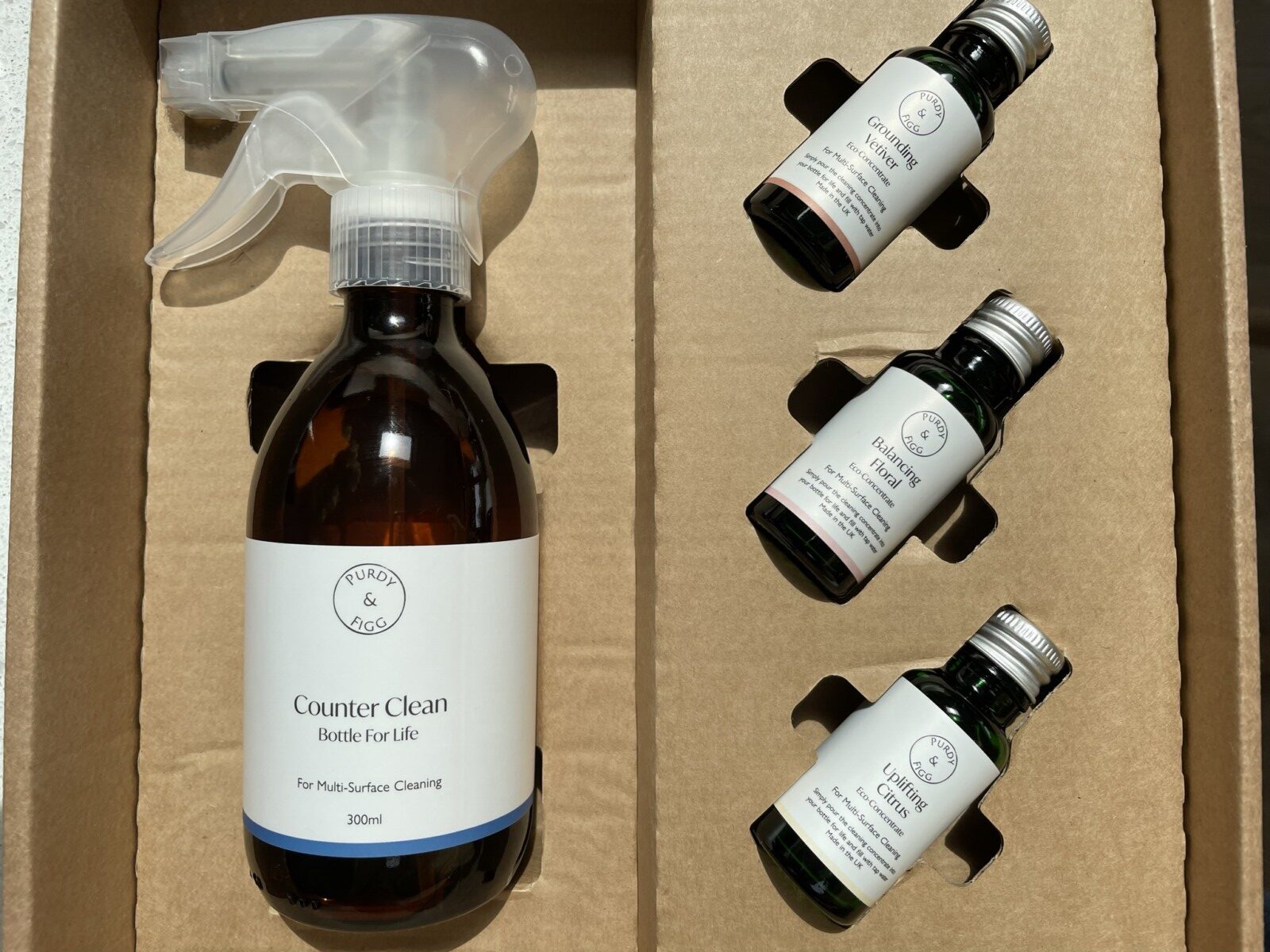 The innovative eco-concentrate developed by PhD chemist Dr Anna Slastanova has been designed to work effectively on all your homes surfaces whilst retaining maximum scent.  Over 97% of customers say it works better than their regular cleaner.
Eco-Concentrate Surface Cleaner – Starter Kit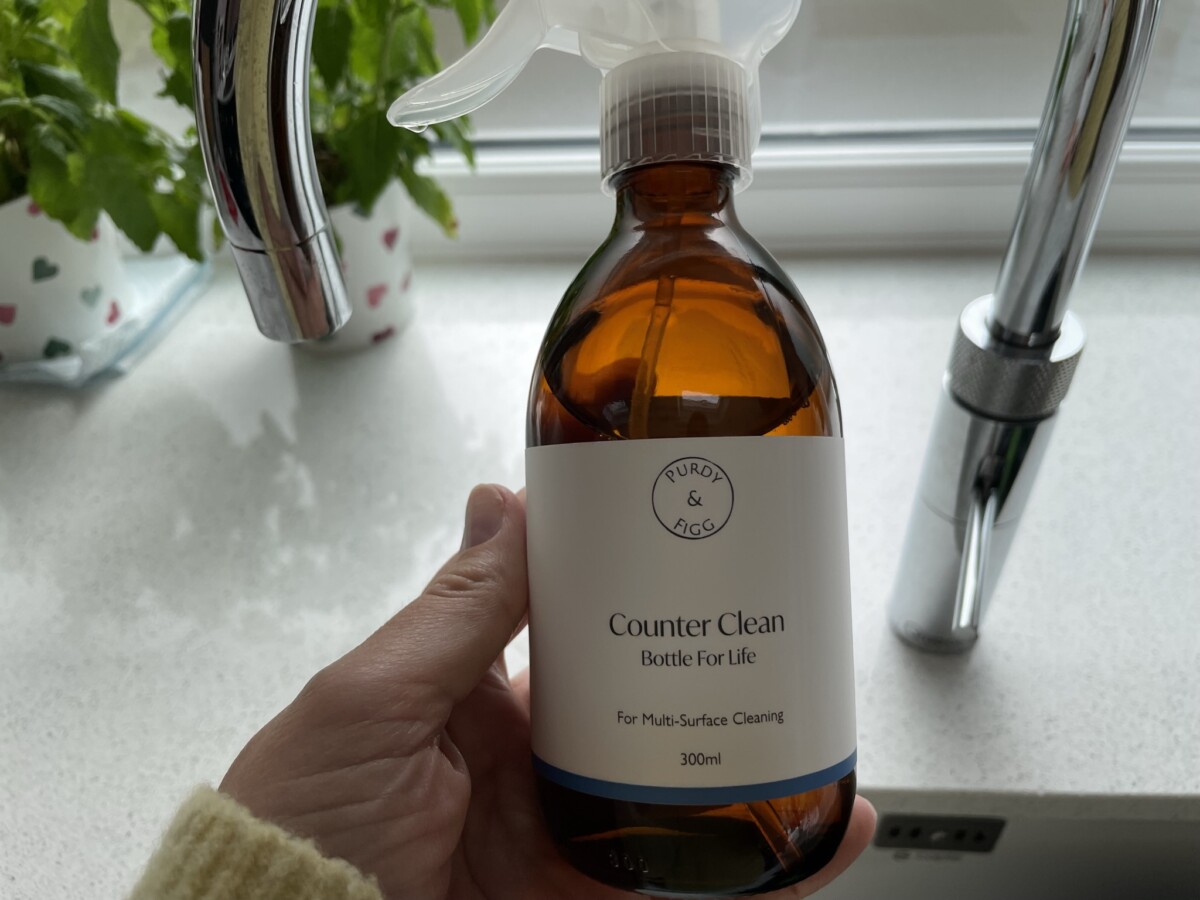 Their eco-concentrate surface cleaner includes:
A Glass Bottle for Life with a lifetime guarantee
One Scented Eco-Concentrate Cleaner (select below)
A Purdy & Figg microfibre cleaning cloth
Money back guarantee if you don't love it
And it's just £15.00.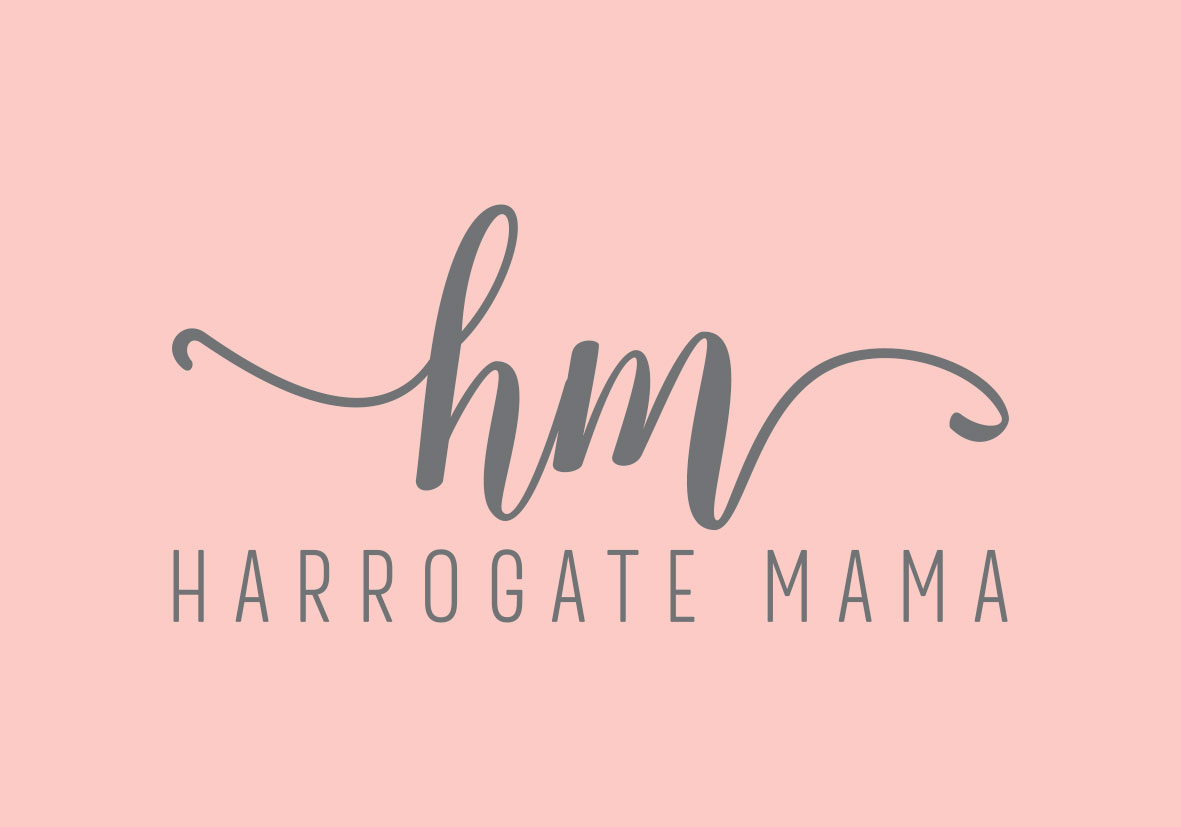 Purdy and Figg gifted me the Counter Clean product, the review as always, is my own. This blog post contains an affiliate link. Read more about essential oils on this
blog post.