At the Lights4Fun event last week I was lucky enough to see a host of twinkling ideas to help your home feel festive without the fuss!
So, I'm sharing what I discovered with you here and a fab 20% off discount code just for you!
Faux Candles are amazing
First up there's the revelation that faux candles are all kinds of awesome! They twinkle VERY effectively and you can do fab things with them that you can't with the real deal like;
Have them all along the centre of your table as you dine
Put them UNDER your Christmas tree
Nestle them amongst gifts
Have them in reach of small children!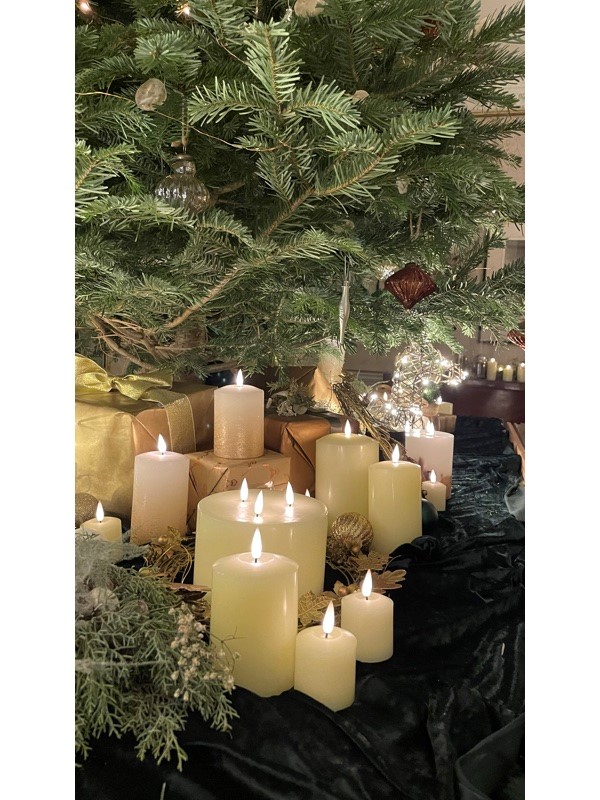 Ready-made Wreaths from Lights4Fun
Next was the game-changer that is a ready made Christmas wreath that you can personalise!
It comes in a carboard box, ready to go and then you can enhance it by adding micro-lights, mini baubles, velvet ribbon – the world's your oyster! It means less hassle, but a unique result!
Table Decorations of Joy
Finally table decorations! Do you do table gifts? Then this idea from Lights4Fun is a fab one. They sell light-up baubles – who knew these were a thing? Then simply add your own name tag for your guest and tie it on with ribbon. This has the triple benefit of;
fab table decoration, because they glow they look fab at dusk or against a white table cloth, especially when there are a few together!
name places – everyone knows where they're sitting and no awkwardness if there are family 'dynamics'
gift for everyone – something that is useful and they can keep to enjoy and remember you by year on year!
Discount Code
I have a discount code of 20% off site-wide at Lights4Fun, just enter Mama20 at checkout, but be quick as it expires at 23.59 on Friday 2nd December.

This was a PR event put on by Lights4Fun.