Stockeld Park are opening up on weekday evenings, when the Smalls are on their way to bed. Which means the park will be much quieter and the atmosphere a little more grown-up!
Mid-Week Night Out
All which makes for the perfect opportunity for you to enjoy;
a mid-week date-night with an illuminating difference
a spin on the ice skating rink with your work colleagues
some one-to-one time with your teen over a pizza, after trying to escape the maze!
an evening stroll with some friends, in a gorgeous setting topped off with a bite to eat and a browse round the Christmas gift shop
getting some Brownie points with your teens as you take a group of them ice-skating while you sip a hot chocolate in the cosy café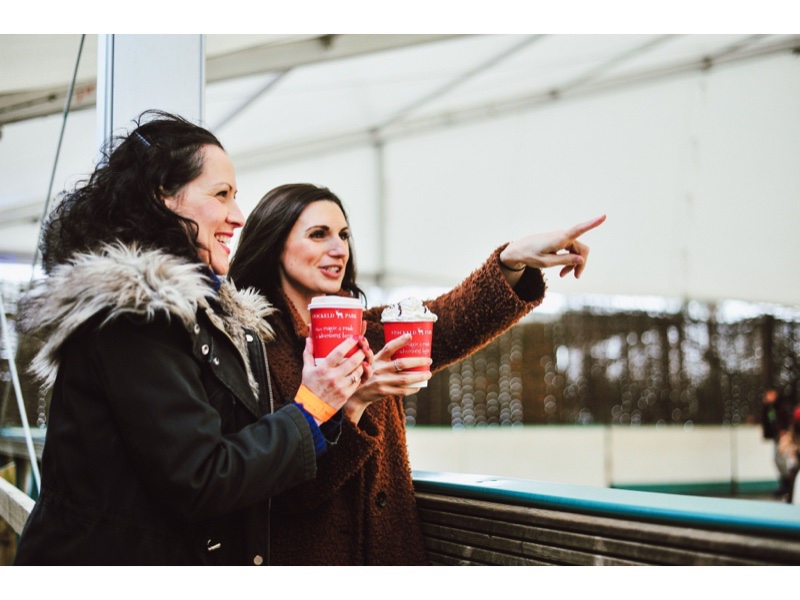 Enchanted Forest at Stockeld Park
It's your chance to enjoy the award-winning Enchanted Forest come to life after dusk, when it will be transformed with colours and lights, projections and music to create a magical immersive experience.
Ice Skating
The 630 square meter ice-skating rink is under-cover, while offering open-air views across the parkland, to the Estate's stunning Enchanted Forest.
Winter Illuminations at Stockeld Park
The Christmas lights trail makes Stockeld Park come alive with a unique and enchanting light spectacle, see the park come to life with thousands of twinkling lights creating a magical winter wonderland.
Snowflake Maze
The snowflake Maze is lit-up with a thousand twinkling lights, making it a unique and magical experience and the only illuminated maze in Yorkshire.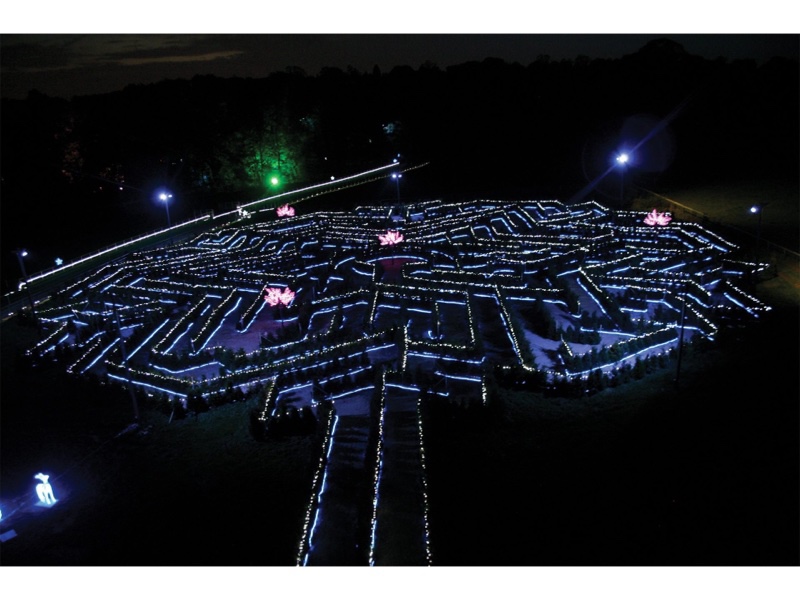 Dine and Drink
Enjoy freshly cooked pizzas, pasta dishes and salads at the Playhive Pizzeria. Or dine in the Woodland Cafe, where you can tuck into a menu of quick and tasty light bites such as paninis, toasties and snacks.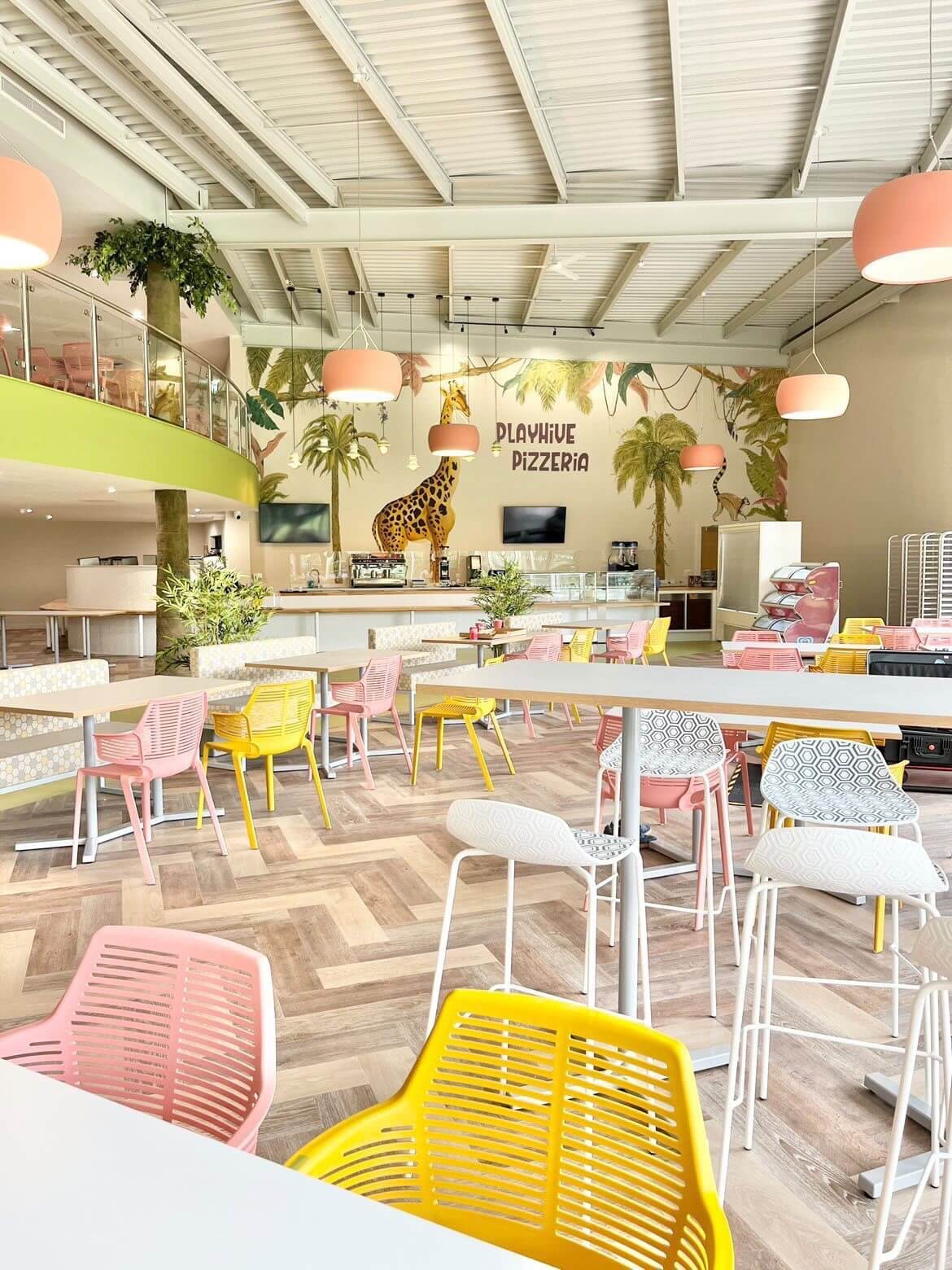 Stock up on Stocking Fillers
You can tick off your Christmas shopping list in the Stockeld Park Gift Shop with everything you need from advent calendars, official Elf on the Shelf products to more grown up gifts including the most beautiful range of wrapping paper, gift tags, crackers and napkins that our team have carefully sourced and selected from rare suppliers!
Get 20% OFF at Stockeld Park
With my unique code you can get 20% off the ticket price on Illuminations, Maze, Enchanted Forest and Ice Skating tickets.
Plus you get a FREE hot chocolate or mulled wine with every ticket!
Simply enter the code: LUCYILLUMINATE at checkout to get 20% off your ticket price!
The code is valid Monday – Thursdays, between Monday 21st November and Thursday 8th December 2022.
You can book tickets on the Stockeld Park website.
FREE Hot Chocolate or Mulled Wine
With each ticket you will receive a FREE hot chocolate or mulled wine which you can redeem at the park via a token at the entrance.
Stockeld Park Illumination Tickets
Tickets for the Illuminations and Maze are usually £18-£22 (depending on date) per person, which means with the 20% discount the cost is reduced to £14.40 – £17.60 (depending on ticket)  per person.
Tickets for the Illuminations and Ice Skating are usually £22 per person, which means with the 20% discount they are reduced to £17.60 per person.
Tickets for the Ice Skating only are usually £12 per person, which means with the 20% discount they are reduced to £9.60 per person.
Book tickets using my code LUCYILLUMINATE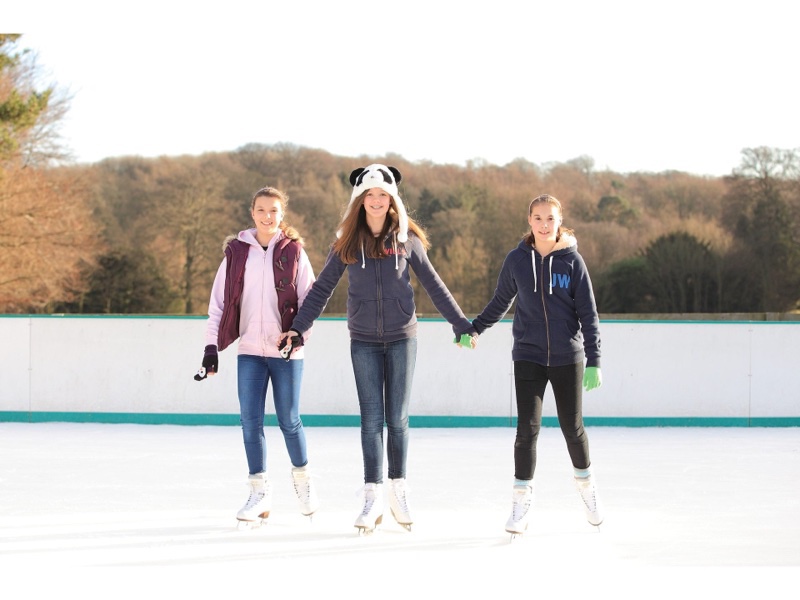 More Info
Time slots to enter the park start from 3pm till 7pm, and the park closes at 9pm.
All children aged 8 to 17 must be accompanied in the skating area by a responsible adult (the adult can supervise from the side of the rink).
Read more about Stockeld Park on my Stockeld Park Family Fun &; A Summer Adventure.

Ad – PR