We were lucky enough to visit Stockeld Park recently as part of a Staycation offer with the Crown Hotel in Harrogate – you can read more about that over on my blog post!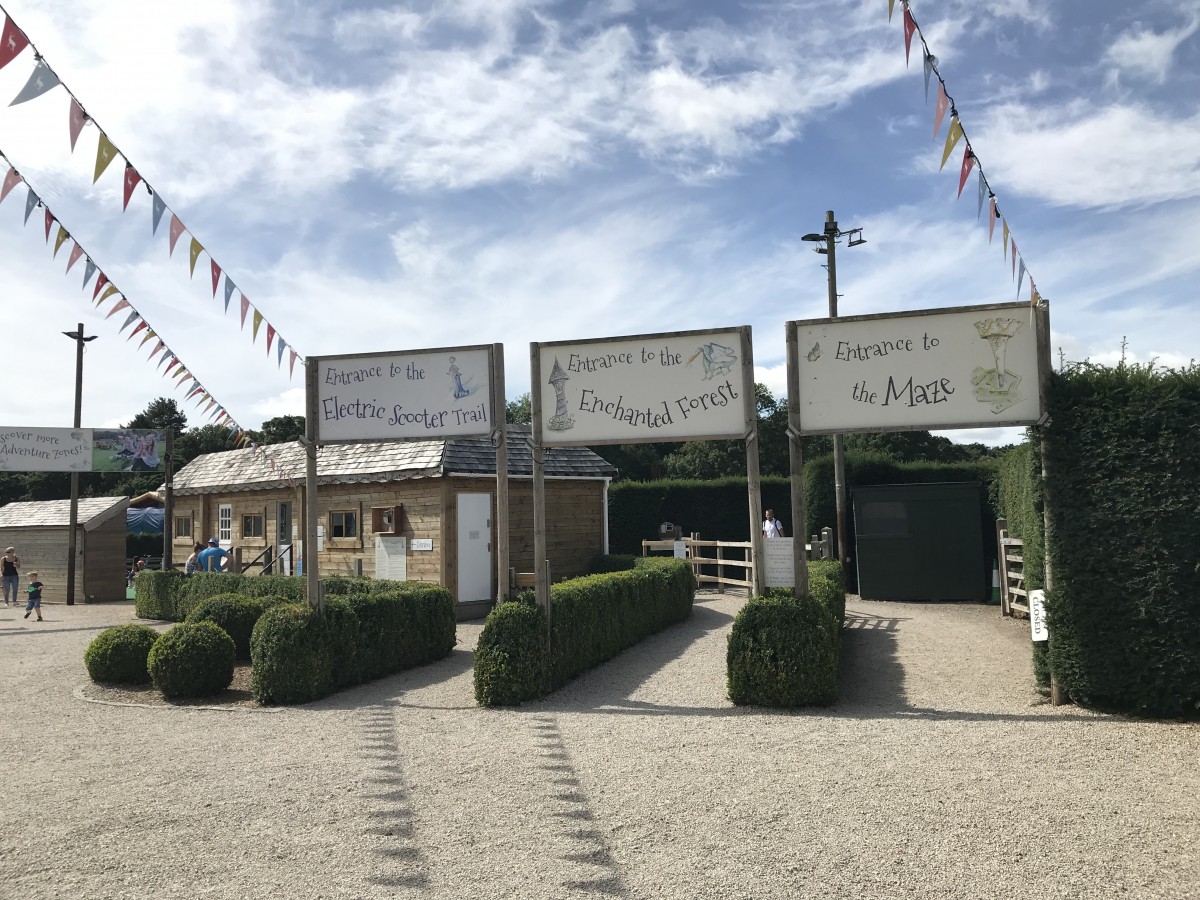 Stockeld Park, near Wetherby
We had loads of fun whilst we were at Stockeld Park, which is just outside Wetherby – a full day out. There's loads to see and do for all ages, and a really relaxed feel to the whole site. Stockeld Park is set against a backdrop of gorgeous scenery, meaning even when it's busy it doesn't feel it as it's spread out over distinct separate areas.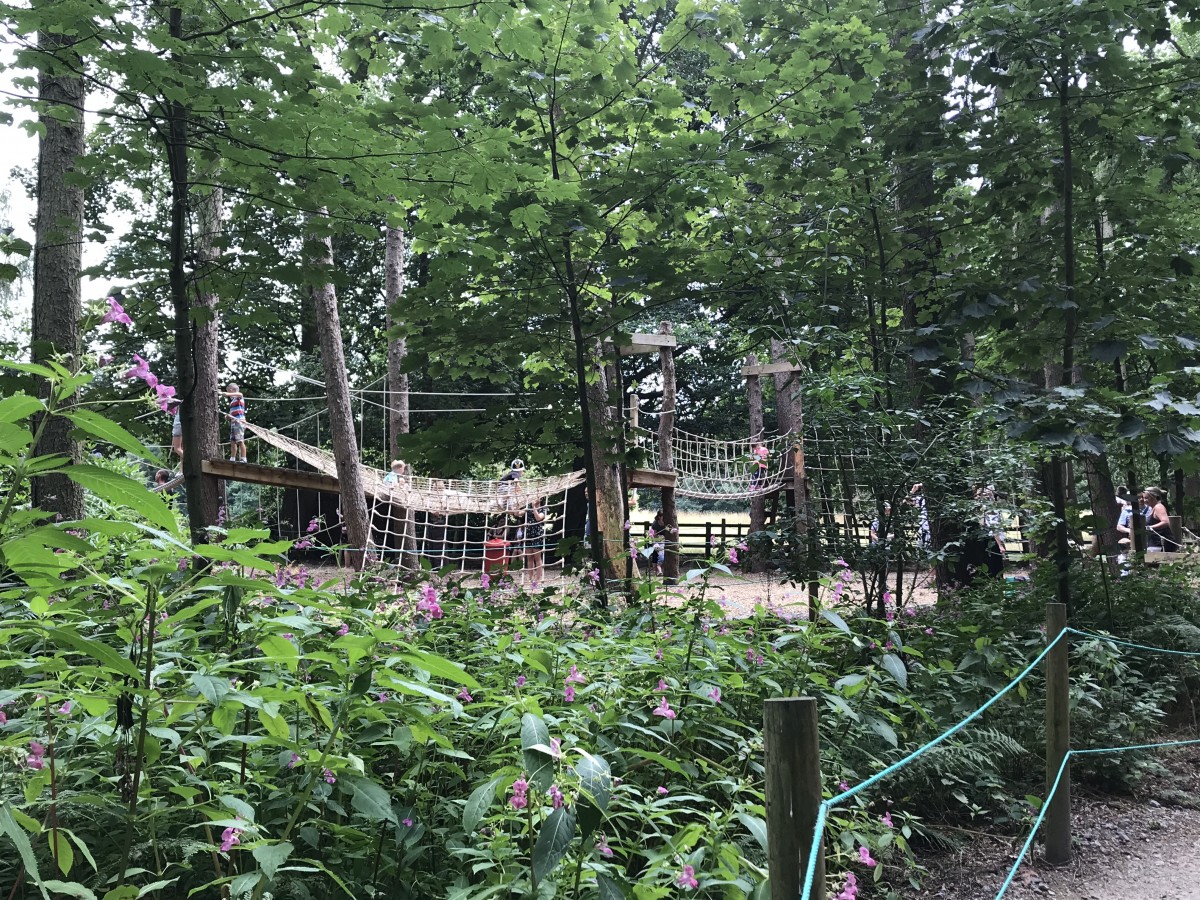 We visited in the Summer time but they have separate activities available for all seasons, including Halloween and Christmas.
Roller Skating
The Big Girls LOVED the roller-skating and were on and off the rink like yo-yos.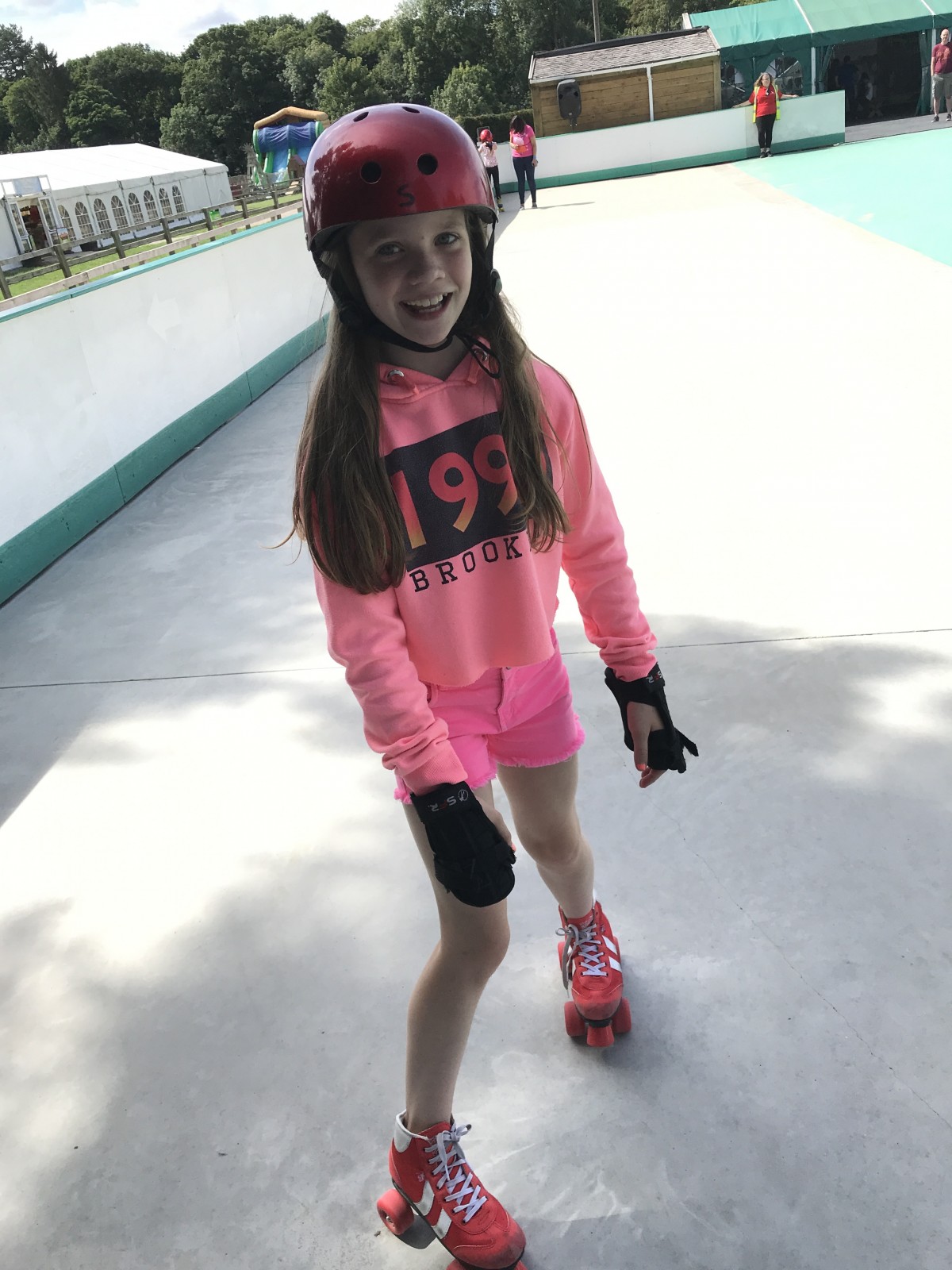 Go Karts
The Small Boy thought the Go Karts were tremendous fun.
Bouncy Slide and Air Pillows
And they all enjoyed the bouncy slide and air pillow too.
The Maze
There was lots of fun and some nerves as we explored the vast and high maze, which is VERY easy to get lost in!
Inflatable Assault Course
When we visited there was a giant inflatable assault course, which the Smalls all enjoyed no end, having numerous goes without the need to pay or queue!
Enchanted Forest
Next we took our picnic along on the Enchanted Forest Walk and stopped at the multiple, really well designed, and maintained play areas along the way.
One of the nicest things about Stockeld Park for us is that the activities cater for both the Small Boy at five and the Big Girls at age 11 – which is quite rare for us!
The newest of the play areas has a higher tree-house type structure and 'spider' which was more suitable for the Big Girls, but they all enjoyed the Ariel slides at that part too.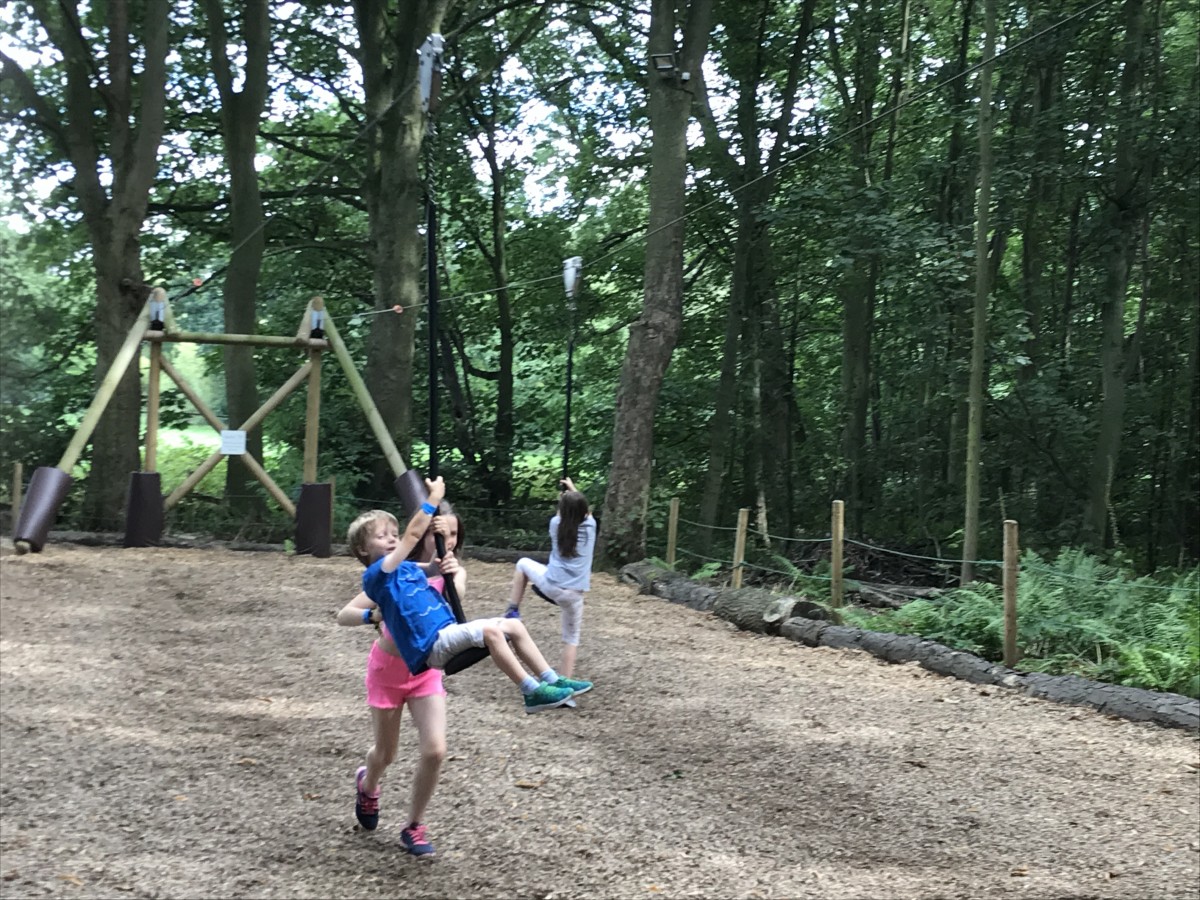 Electric Scooters
Finally we headed off to enjoy the electric scooters, which was the only thing we paid extra for at £5 per scooter on top of admission (which is around £52 for a family of four).
That was also a fab activity as it meant  we could all do it together as a family, as the Small Boy rode sitting down on Harrogate Papa's scooter. The Big Girls, being over eight, meant they could ride by themselves too – which they really enjoyed!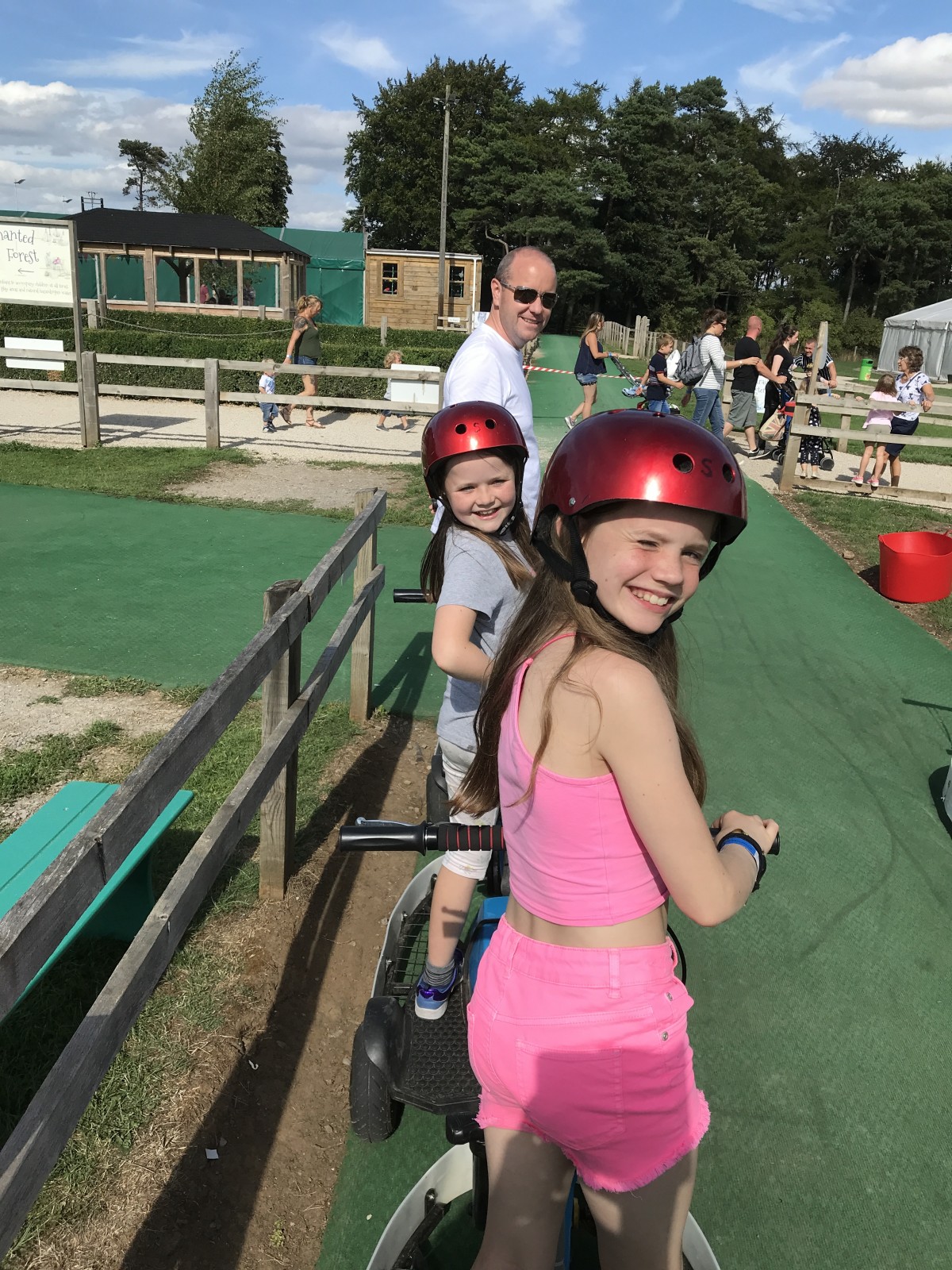 A great day out for all the Family
All in all Stockeld Park is a great family day out, somewhere you can really spend a whole day, we could have stayed longer and no one wanted to come home! The sign of a really great day out!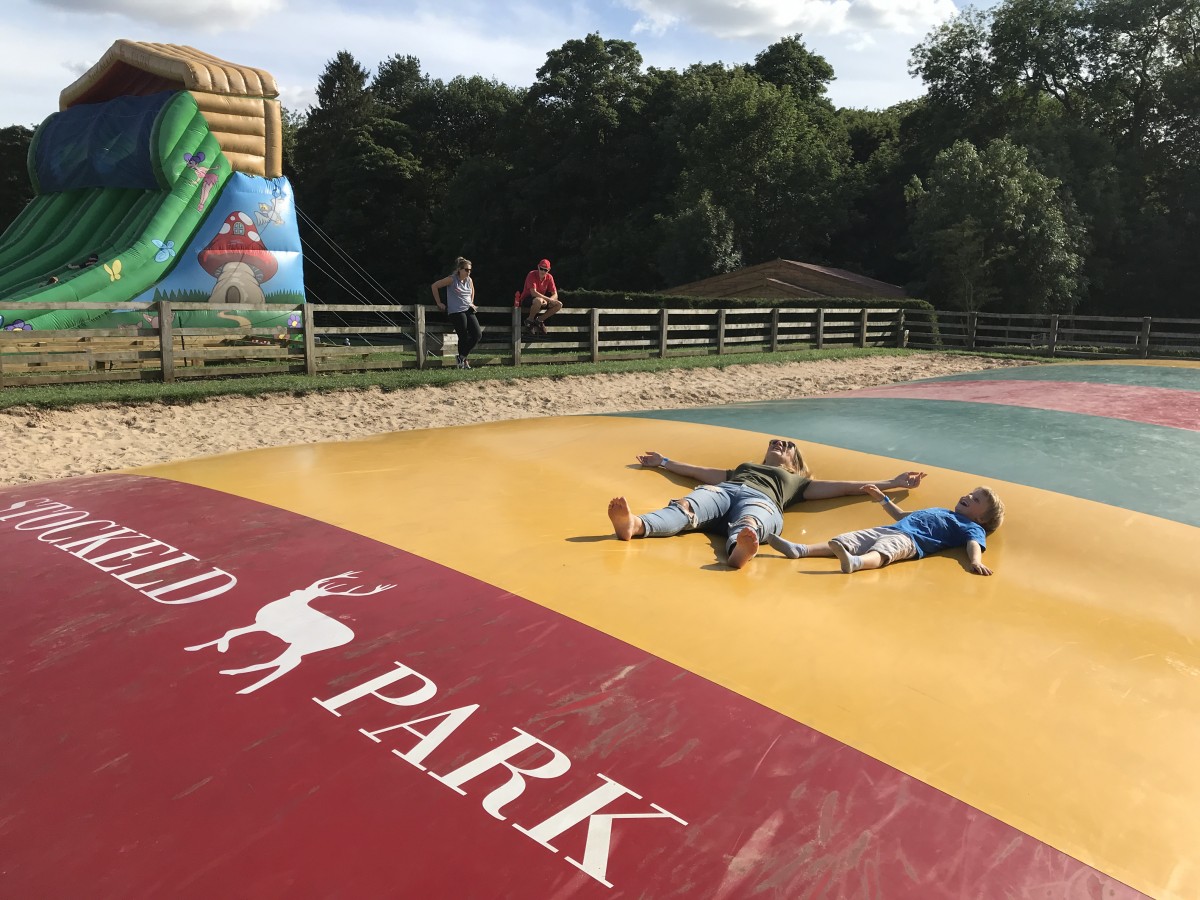 The Crown hotel covered the entrance to Stockeld Park as part of our Staycation with them, the views as always, are my own.