At the start of the school holiday's we were invited back to Deer Shed Family Festival in Topcliffe, near Thirsk in North Yorkshire after an amazing visit two years ago, and we had a fantastic time once more!
Book tickets for 2020 and see headliners James
The band James are headlining this year – Deershed takes place 24-26 July 2020 and you can book your tickets here.
Their Early Bird tickets are just about to go on sale, so if you're planning on booking for next year, now's the perfect time. Here are ten great reasons to go…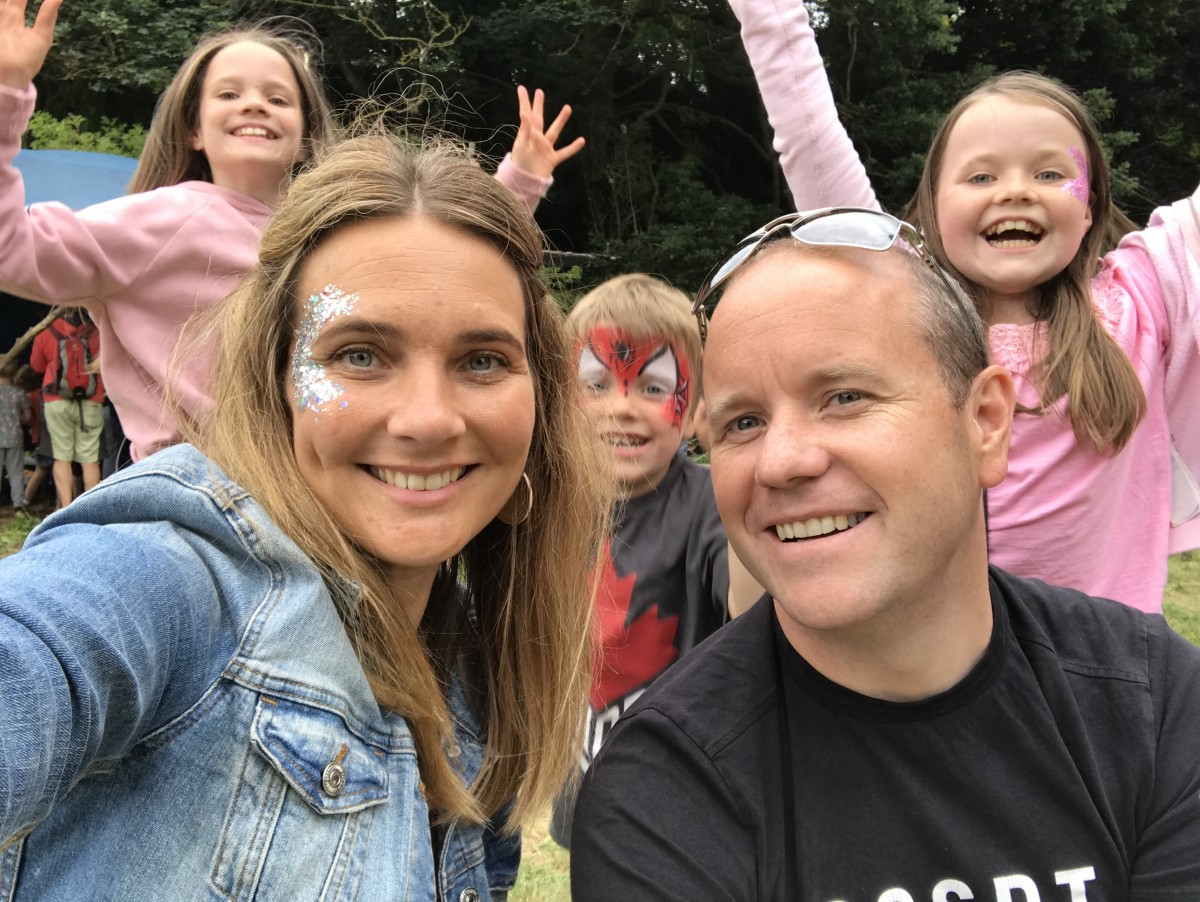 1 – Deer Shed Festival is Local
Spotted the celebs and Mama Bloggers heading down to party it out at Camp Bestival? You can have just as great a time here on your own doorstep without the enormous amount of travel and hoiking of the Smalls right across the country. Your ticket price also includes camping for the weekend.
2 – Deer Shed Festival is Perfectly Sized
Deer Shed is just the right size for families with small Smalls and big Smalls (that you don't want to loose)! During one afternoon we bumped into two families we knew, both of them twice! So it's small enough to walk round without getting shattered, big enough for the big Smalls to feel like they've had an adventure.
3 – Deer Shed Festival is safe with a gorgeous atmosphere
If you have big Smalls (age eleven and over) they're allowed to go around inside the festival without having an adult with them (they need to have a responsible adult on site though). This allows them huge freedoms in a really safe way, chances are you'll stumble across them a few times anyway, and they always come calling when it's time to eat!
There was a seriously lovely vibe when we were there. Loads of gorgeous families having a relaxed, great time – there was no negative behaviour at all to witness – all just happy, chilled vibes.
4 – Deer Shed is not 'Just' about the music
We love a live band, and there's nothing quite like the atmosphere of a warm summer's evening listening to a live band in a chilled setting. The line up is always great with a mix of headliners and smaller, lesser known bands too.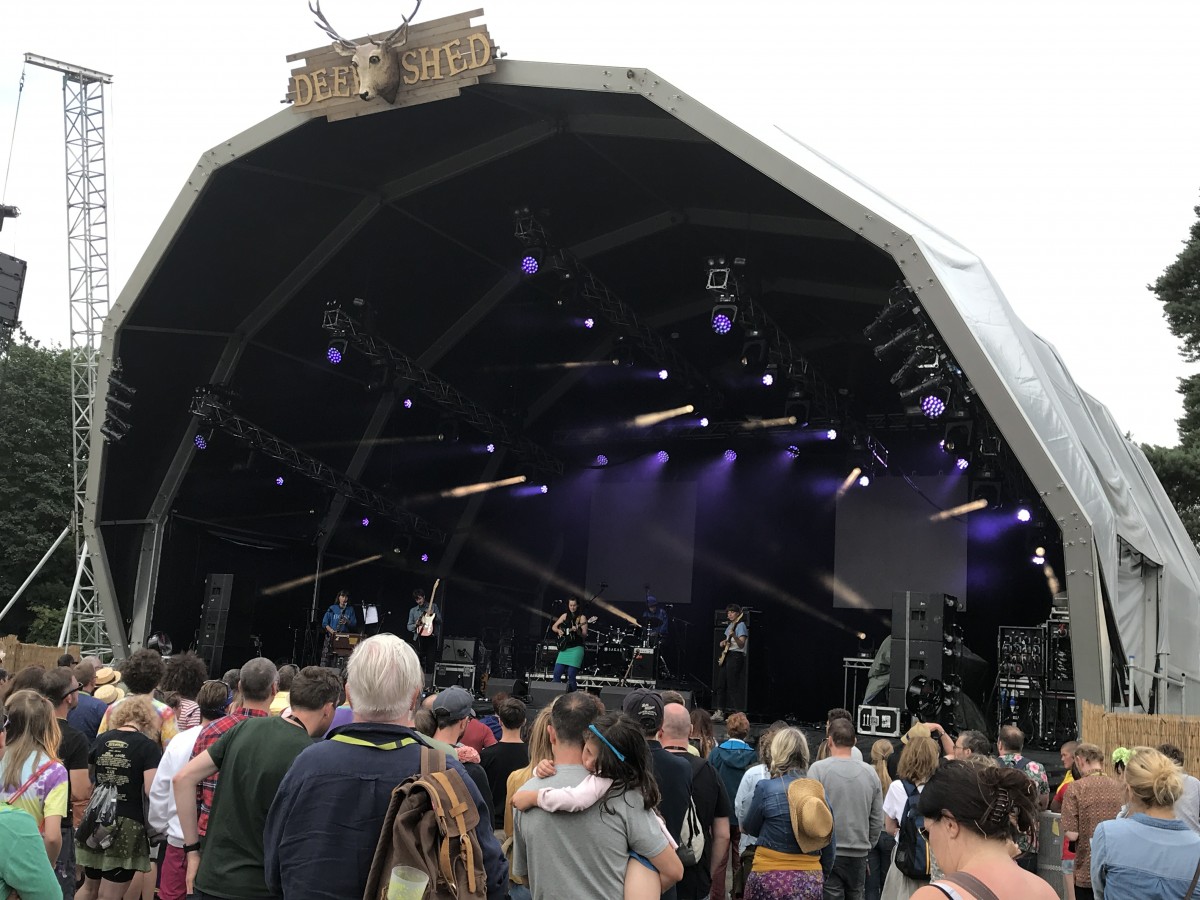 Different tents play different bands at different times, so there's always someone to watch. GoldFrapp played this year and Rae Morris two years ago when we went. But if music's not your only love, don't worry – there's so much else to do too!
5 – The Sports Arena at Deer Shed is brilliant
The Sports Arena is a great place for the Smalls to hang out, from Frisbee to football, archery to parquor. There's something for EVERYBODY.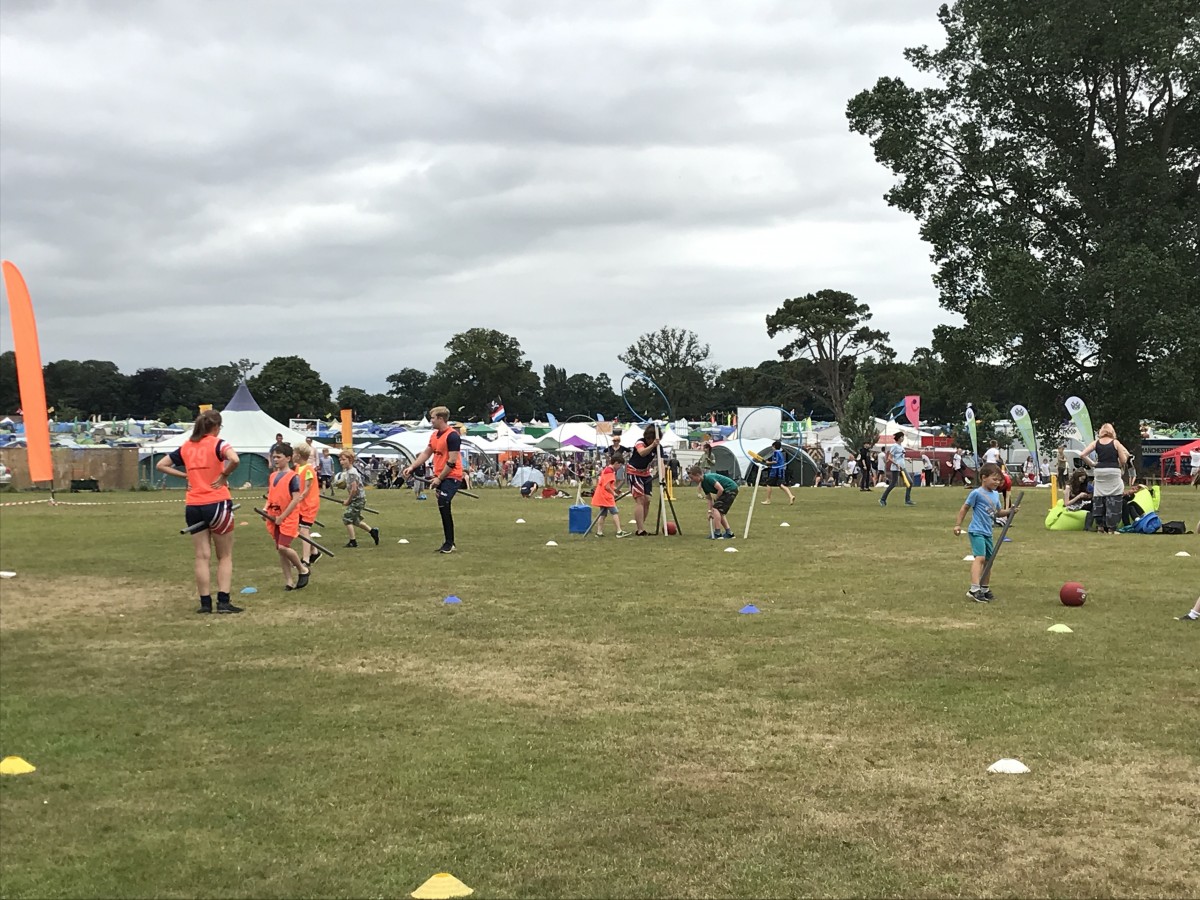 My Smalls were all about the tightrope walking, we whiled away a good few hours chilling out on the grass and watching the Big Girls master balancing – all for FREE of course!
6 – The Wilder Wild at Deer Shed is a must for the Small Smalls
Mine all loved the Wilder Wild area of the festival, it's all about getting back to nature, making things, discovering how things work and a lot of times; making actual fire!
We modelled clay animals and carved away for a good hour or so! Some sessions require you to pay for materials, ours was FREE!
7 – The Glitter and Facepaints were a hit at Deer Shed
Are you even at a festival if you're not grating your make-up remover against your glued-on, glitter padded, face smattered, cheek at the end of the night? The facepainters, hair dyers and glitter masters were plentiful and the Grown Ups and Smalls all enjoyed getting in on all the action.
8 – The Food and Drink is great at Deer Shed
There are a host of great street food outlets to enjoy – we went Greek with Halloumi kebabs and the Smalls French with their crepes! Take cash though, as not many take cards!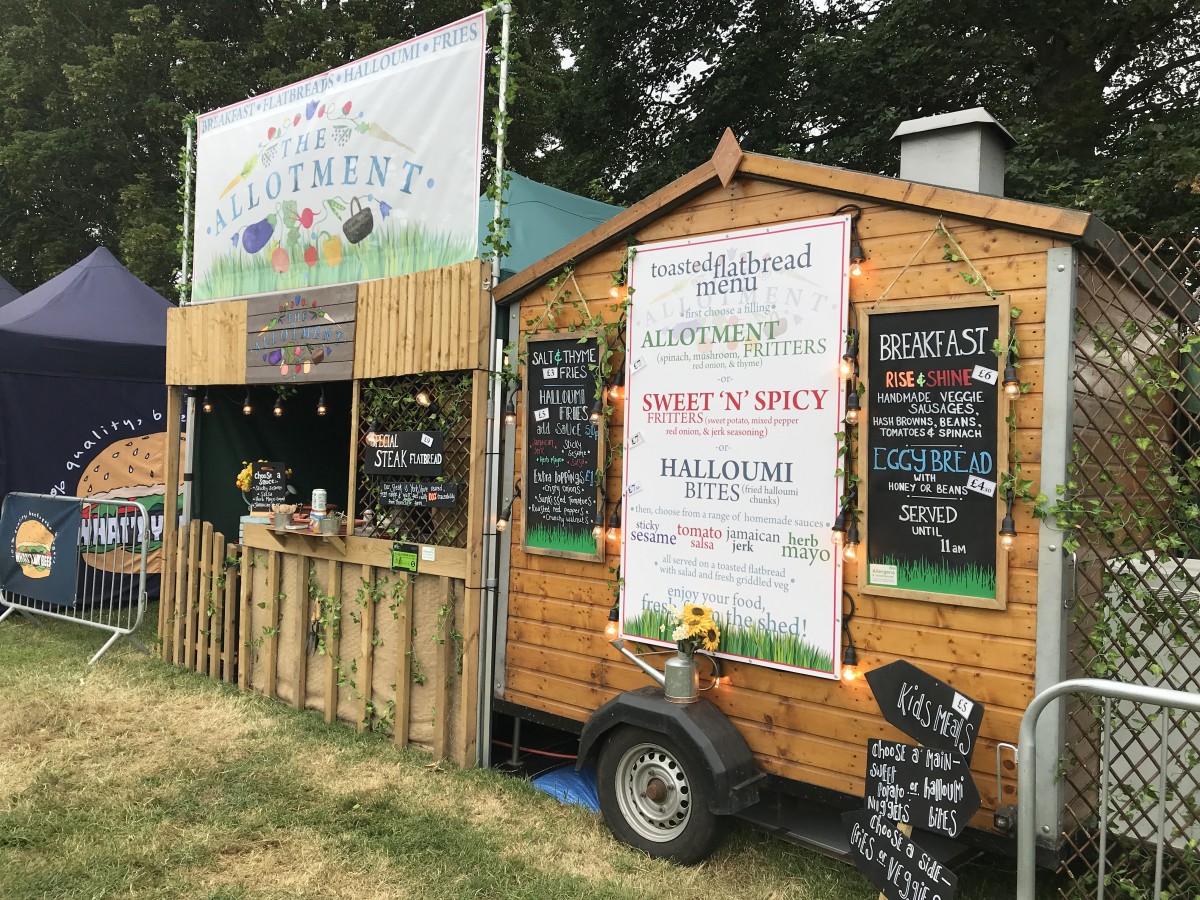 The bars looked plentiful and not too crazy-busy, a good tip is to find the little bars like SloeMotion's second bar which was nestled away in the WilderWild area, I had a gorgeous G&T cocktail from them!
9 – The Fairground Rides went down a treat at Deer Shed
You know you're at a festival when your selfie sports a classic wooden old-school Helta Skelter in the background!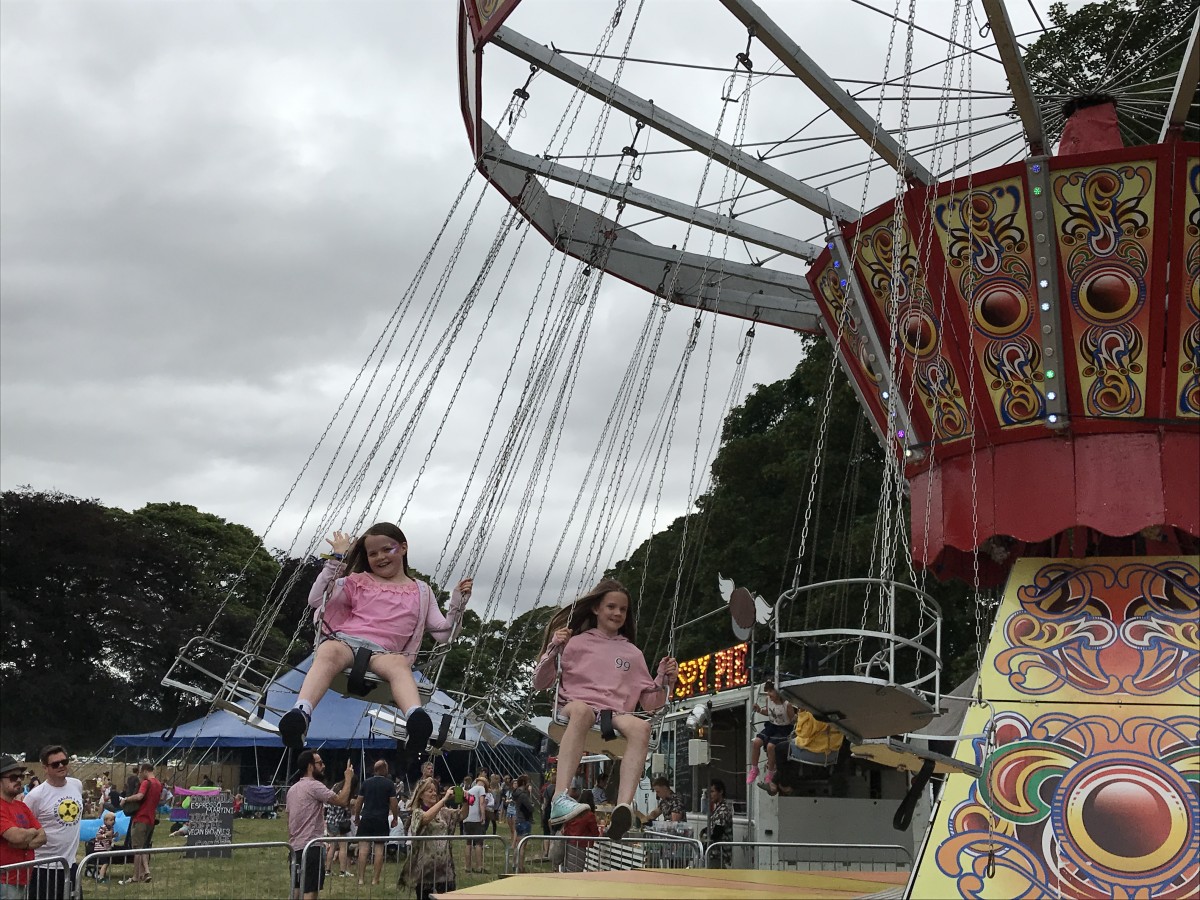 This and the chair swing, Ferris wheel and short-ish queues for both kept the Smalls all smiley as we listened to the big stage music.
10 – There are more than ten good reasons to visit Deer Shed!
Turns out that my top ten reasons, barely scratch the surface of Deer Shed Festival! There is so much to do, I've not mentioned the comedy, the science tent, the movies, the silent disco, the stalls, the bubbleman, the theatre, the canoeing, the wellbeing classes, the workshops … etc etc.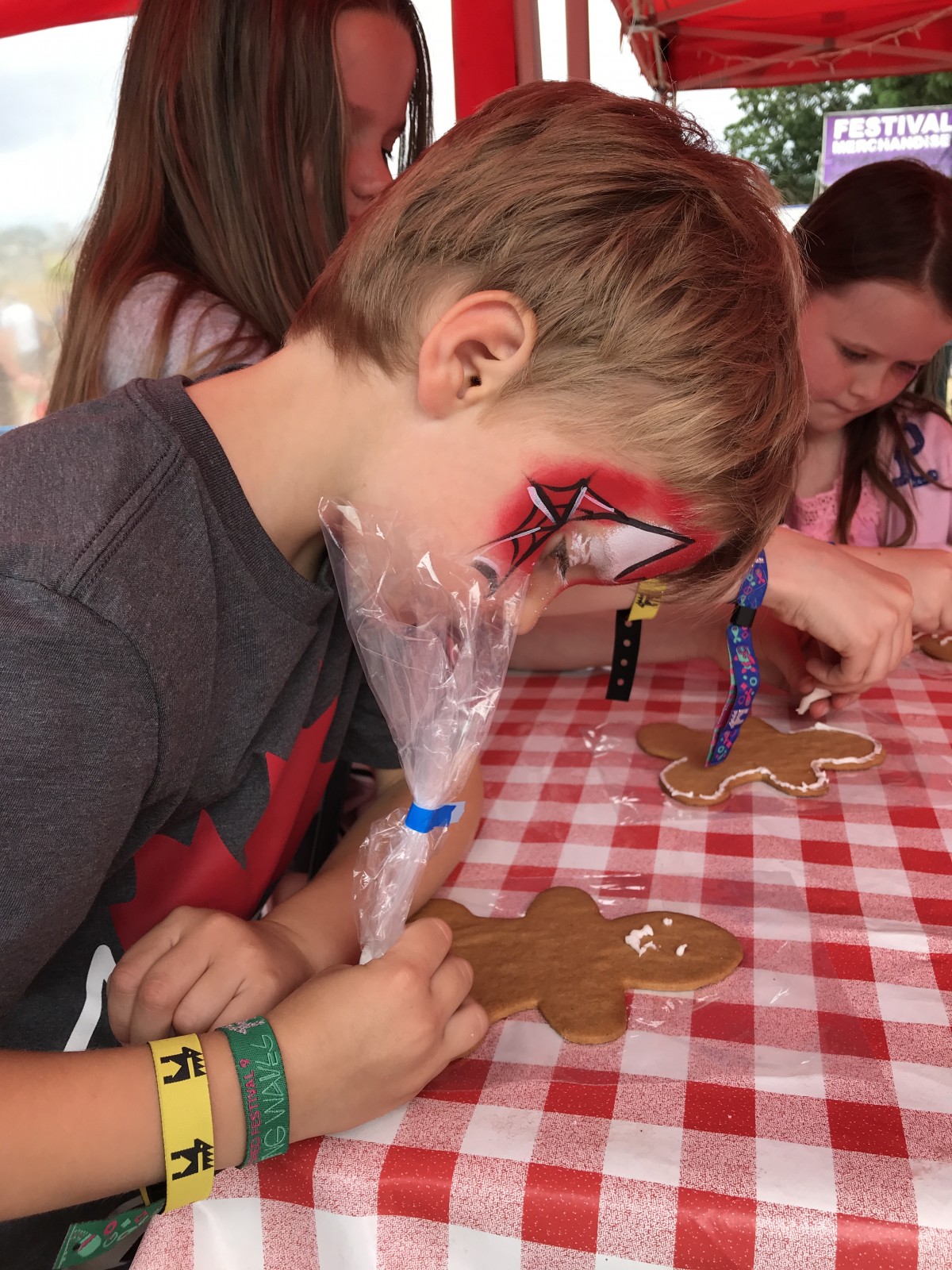 You can find a full listing showing the extent of the festival over on the Deer Shed website. What I do know is it seems to get bigger and better each year and you can do as much or as little as you choose whilst your there. It's all about taking time out to enjoy the things you want to do as a family.
Oh and if camping isn't your thing – you can come and go as you please (and as it's so close to home I have heard of the odd Mama popping back for a shower and a good nights sleep and coming back again in the morning) the tickets are for the whole weekend though, no 'just day' tickets are issued.
Book online now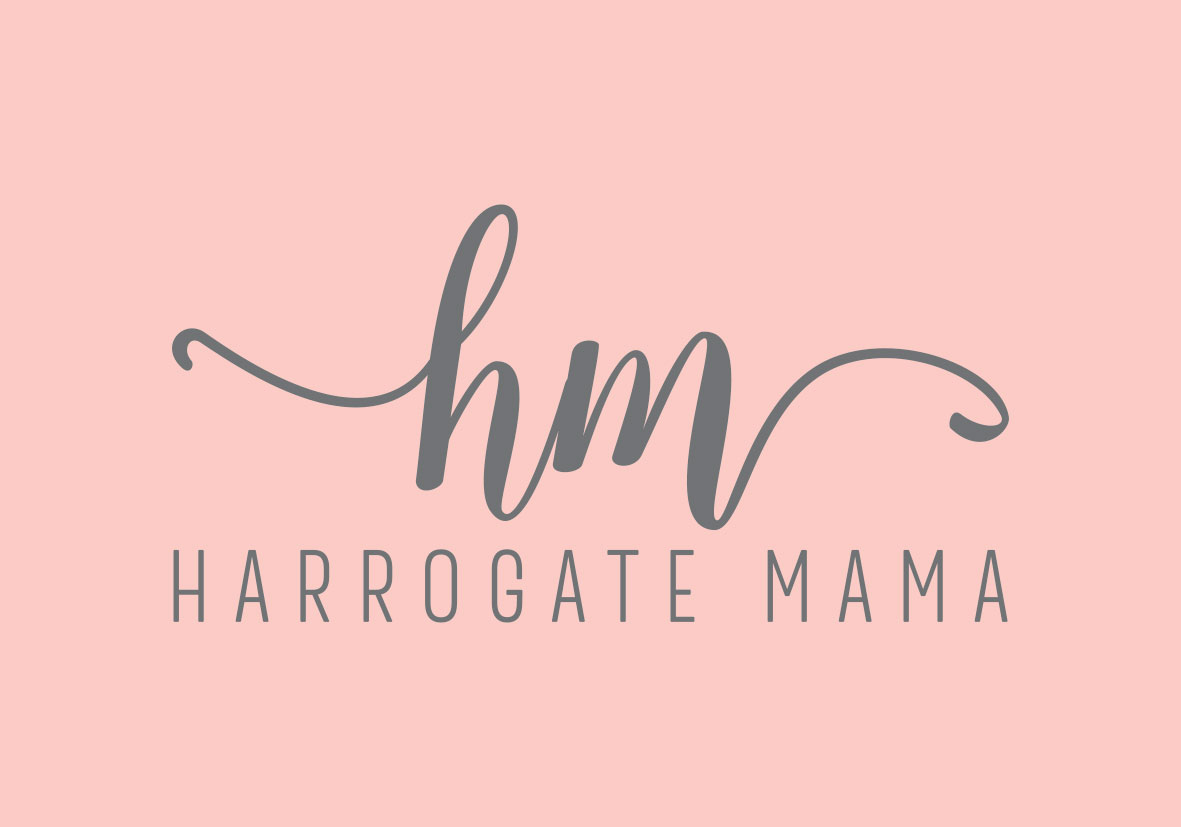 Deer Shed invited us to review the event with their compliments, the views as always are my own.