Harewood House have a fab Christmas experience that you're all invited to taking place until 2nd January. Here's all the details.
The Lights at Harewood
First up – WOW the lights at Harewood! The house is dressed up as a gorgeous advent calendar, it's totally adorable and you're greeted with what feels like miles of festoon lighting along the driveway as you enter.
Long Live the Christmas Tree
Then there's the art installations in the State rooms of the House. They've invited artists to create themed rooms with the brief – Long Live the Christmas Tree!
It's so amazing to see all the interpretations! You need to see them for yourselves!
Below Stairs
Thirdly – go visit Below Stairs at the House, where Lights4Fun have heaped on the sparkle and shine bringing inspirational ideas for your own home too!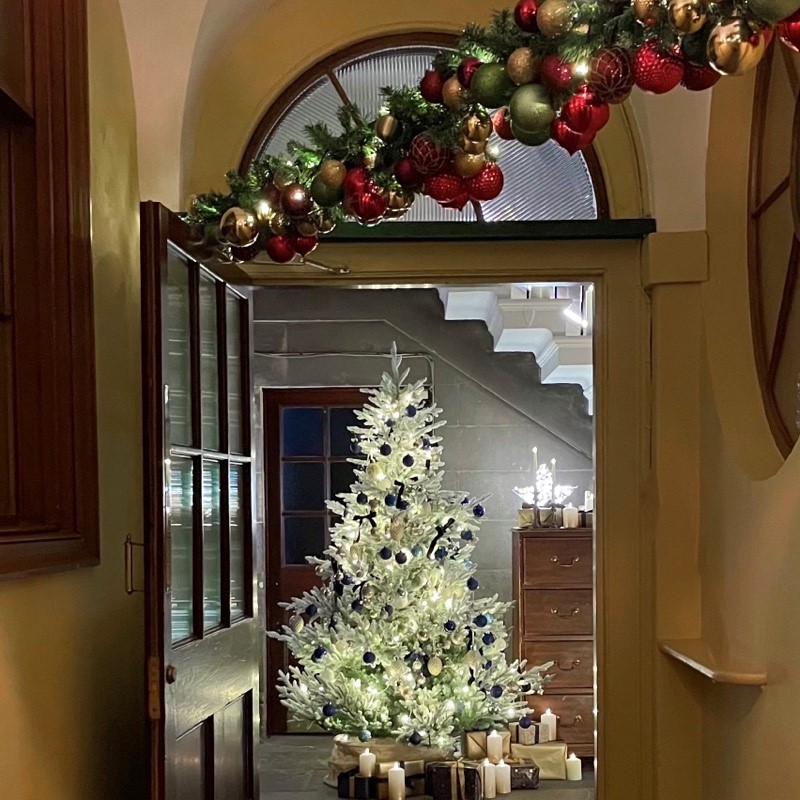 Festive Afternoon Tea
Finally a must – go for the Festive Afternoon Tea in the Billiard Room – for whilst feeling like you're living inside Cludeo you can dine as if you were in Downton Abbey!
The food was excellent, a special mention for the Celeriac soup (cut from the gardens the previous day) and the lemon and cranberry posset which was all kinds of wonderful!
All the details of tickets and how to book are on the Harewood website. If you dine for Afternoon Tea the price includes admission to Harewood too!
You can read more about Harewood on my previous blog posts. Muddy Boots Bistro at Harewood Pop Up Dining and Luxury and Relaxation at Harewood Holidays near Harrogate.

This was a press event by kind invitation of Lights4Fun at Harewood House.