Who knew there was so much to learn about Prosecco? Me, I generally say, 'a glass of Prosecco' please when I order one and never think past that. But as we discovered at Gino D'Acampo My restaurant in Harrogate – there's a lot more to it than that…
Harrogate Mama Prosecco Tasting Party
A host of gorgeous Harrogate Mamas and I discovered that there's loads to reveal about the hidden glory of Proseccos out there, all at my Prosecco Tasting Party recently hosted by Gino's in Harrogate.
Perhaps there was the odd glass of Prosecco enjoyed along the way too! 😉
Prosecco and Canapes on Arrival
The lovely folks at Gino D'Acampo's in Harrogate were amazing – especially Kirstie, their events manager! We natch had some Prosecco on arrival on the sun filled open roof top terrace with some delicious canapes, that Pecorino cheese and the olives were Ah.Mazing!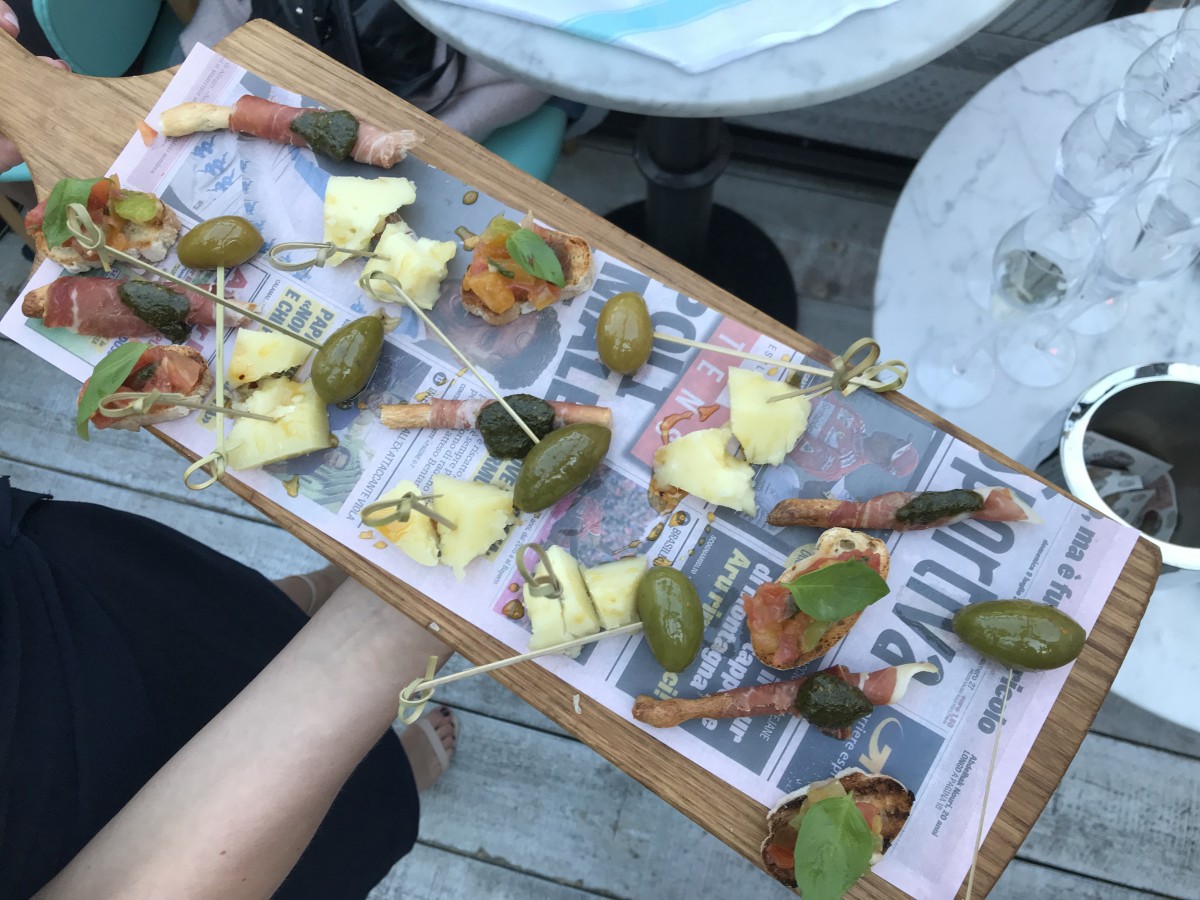 Prosecco Tasting and Gino Fantastico Sharing Boards
Then it was on to the comfort and luxury of Gino's private dining room for FOUR glasses of Prosecco to taste served alongside deliciously perfect fantastico sharing boards that were heavenly.
Sold Out Evening
The event sold out with 30 Harrogate Mamas all coming along to hear all about Prosecco and – you know, enjoy great fizz with good friends!
Gino's national expert Sommelier, Guiseppe, was on hand to share all his mountains of knowledge with us.
We learnt all about how a dry Proescco is actually the sweetest type and Brut the driest, and that some Prosecoo's are made fizzier than others!  It was also fascinating to learn that not all Prosecco's are made equal, some are most definitely more equal than others, and we could all certainly taste the difference when we compared the four!
Gino's Expert Somellier, Guiseppe
We discovered how and where different Prosecco was made, why the better, more expensive Prosecco was superior and most importantly what we loved in a Prosecco and what we didn't!
My favourite was the number two, the Prosecco Spumante 'Rive Di Refrontolo Superiore' D.O.C.G. Brut – Conegliano Valdobbiadene Superiore! It was perfect!
With Gino's exclusive Prosecco bar in Harrogate there are ten Prosecco's on their menu to choose from you'll certainly find one to suit your preferred taste!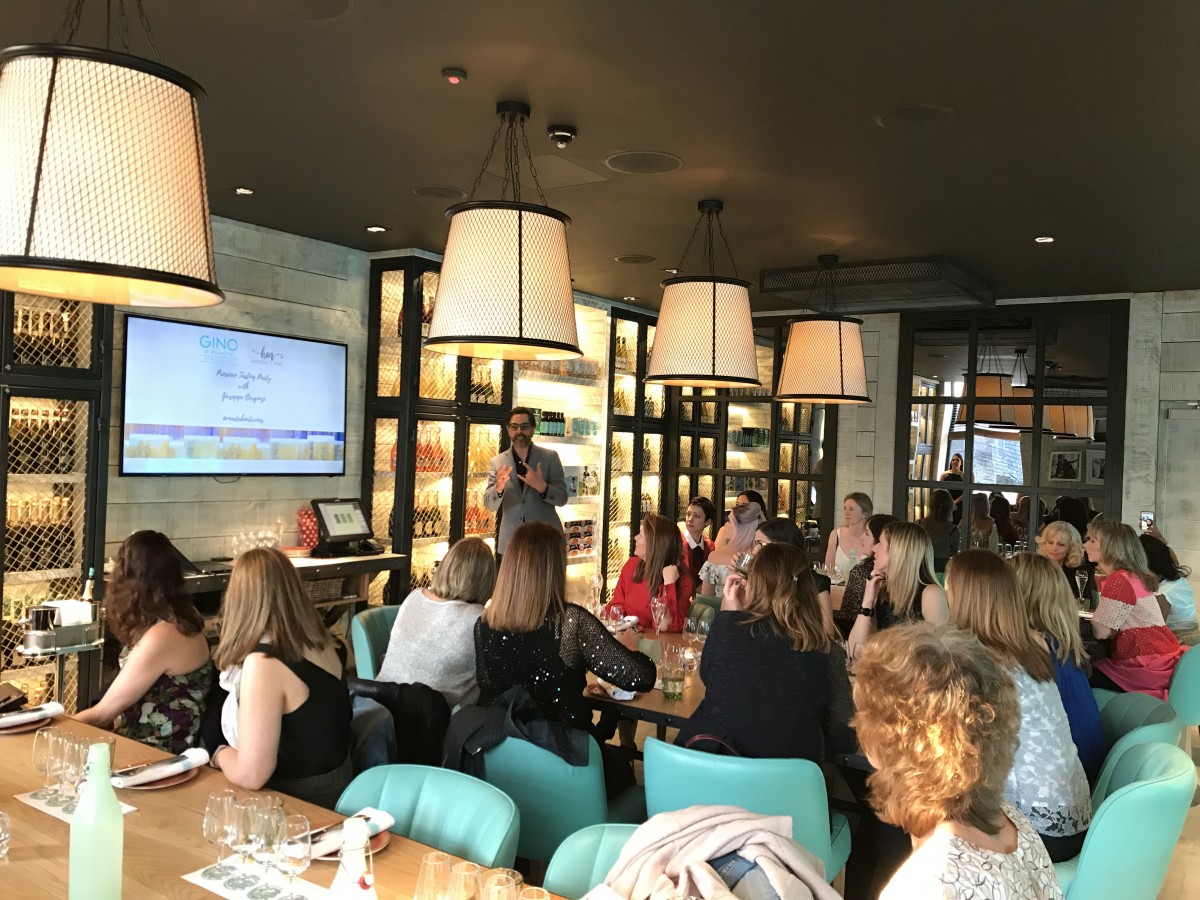 So we've all left knowing that a D.O.C.G. Prosecco is better quality than a regular D.O.C and we now know what to order in a bar or restaurant or pick up from the supermarket shelves in the future, with thanks to the expert Guiseppe!
Raising money for Harrogate's Children's Charity the Rainbow Fund
The event also raised money for the brilliant Rainbow Fund, which supports children's charities in Harrogate with a raffle supported by the brilliant Gino's, Prima Massage Therapy and Sarah Byrne – Yoga Teacher.
The night raised an impressive £85 for the charity.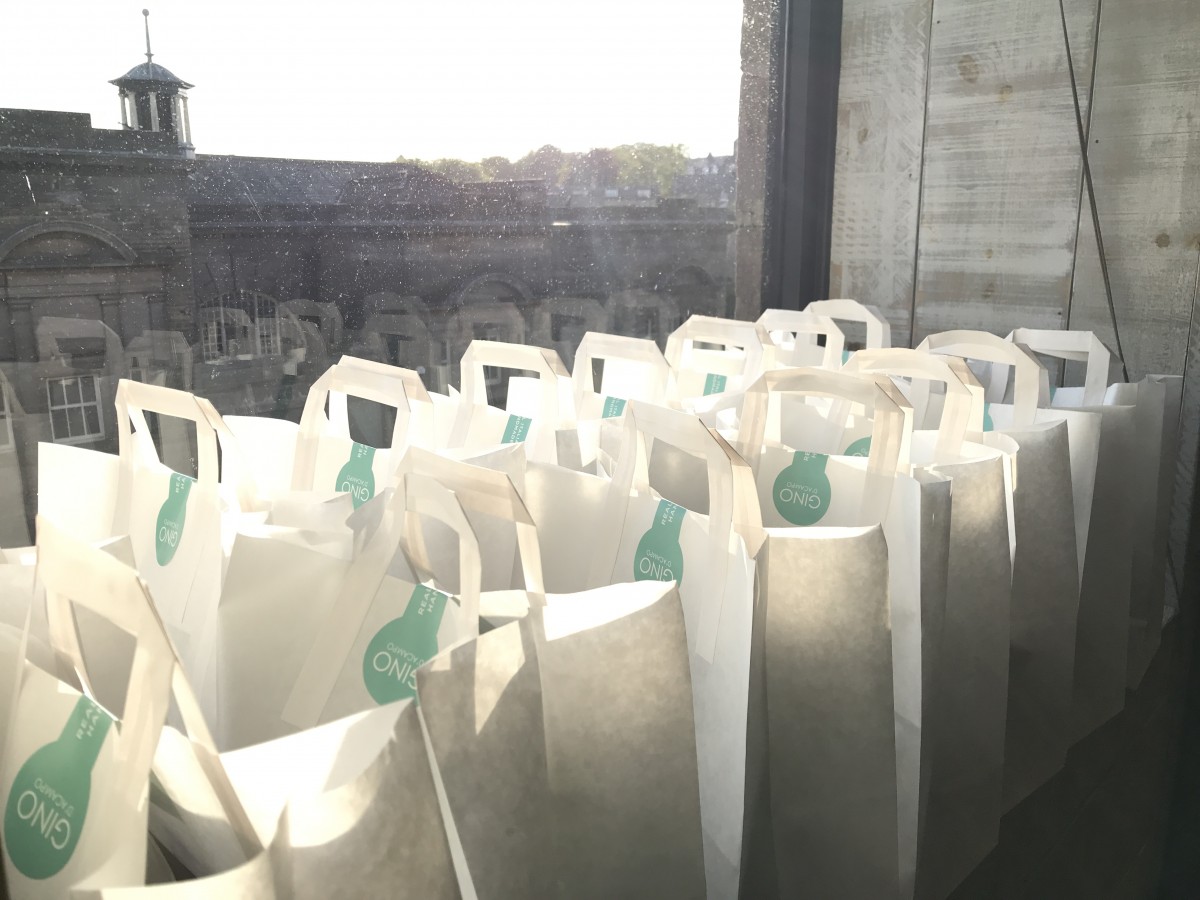 All the Mama's headed home with a goody bag packed with treats from local businesses and gift cards from Gino's too!
Huge thanks to everyone who came along to the evening and especially Guiseppe (who not only educated but also thoroughly entertained us) and the whole team at Gino's who looked after us brilliantly.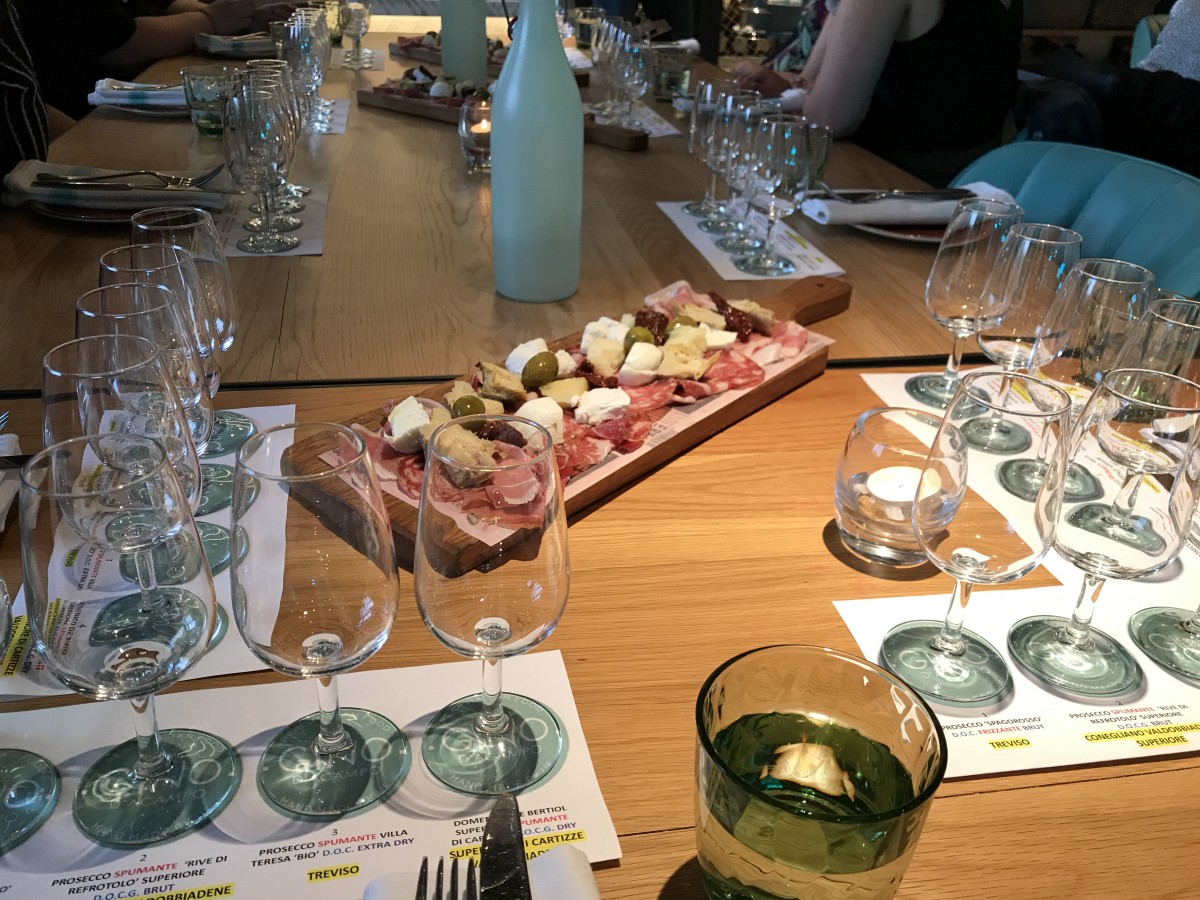 We learned loads and had a fantastico night.
Who's coming to the next one?!