I loved attending the Fashion Show by Bias Harrogate at the Mercer Art Gallery recently. Bias Harrogate opened in September 2016 aiming to bring new and unique labels to the area, with a focus on clothing and shoes.
Along with it's (recently closed) London store and online presence Bias has evolved into one of the leading UK Stores for Scandinavian and European Clothing stocking a range of beautiful labels that are ultra stylish, transcend ages and venues and are great to wear. Bias stocks womenswear and menswear along with shoes and bags too, you can find them at the town centre end of Cold Bath Road in Harrogate – and you can also order online.
The Bias fashion show highlighted some gorgeous pieces from their current and new ranges alongside swimwear from Harrogate's The Lingerie Room too.
It was brilliant to see so many local Harrogate folks supporting the event with models from Hoxton North and Fit Harrogate. What fine models they all made too – nicely done!
I popped in to Bias after the event and treated myself with their discount voucher to this Sofie Schnoor dress. It's so easy to wear, suitable for loads of occasions, from dinner or drinks out, to meetings or events. I love it. It's going to be my go-to LBD for a long while to come.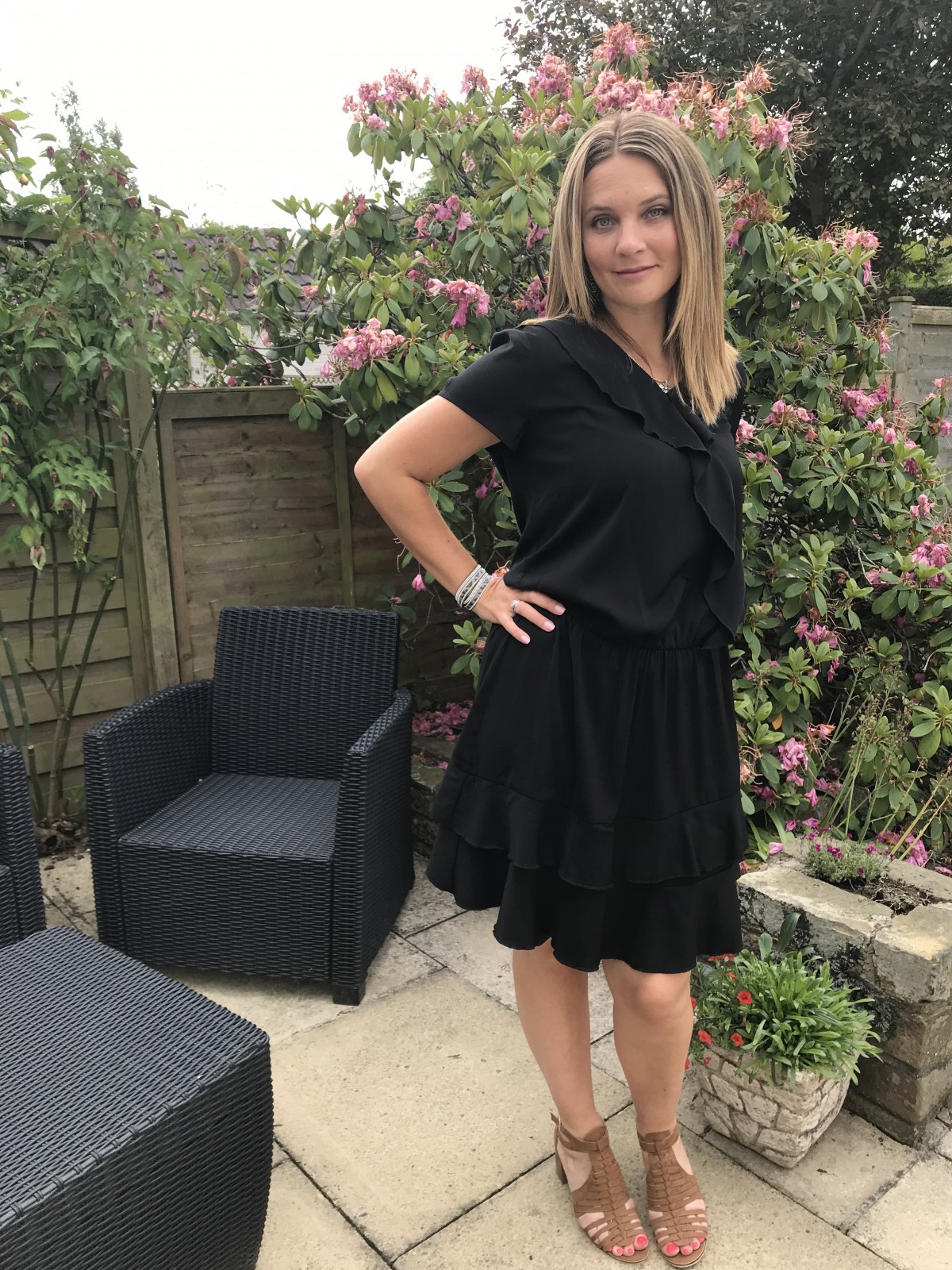 Sofie Schnoor designs combine Scandinavian simplicity with feminine prints and cool details. She designs  four collections a year which target fashionable woman that love nice fabrics and perfect fittings for an affordable price.
There's a really similar dress on Bias website at the moment, also by Sofie Schnoor, which I almost bought as well. I love a bit of leopard print! Which would you have chosen?