2022 was the year we finally got to go away on holiday after three long years without – we were fortunate enough to go to Walt Disney World in Florida.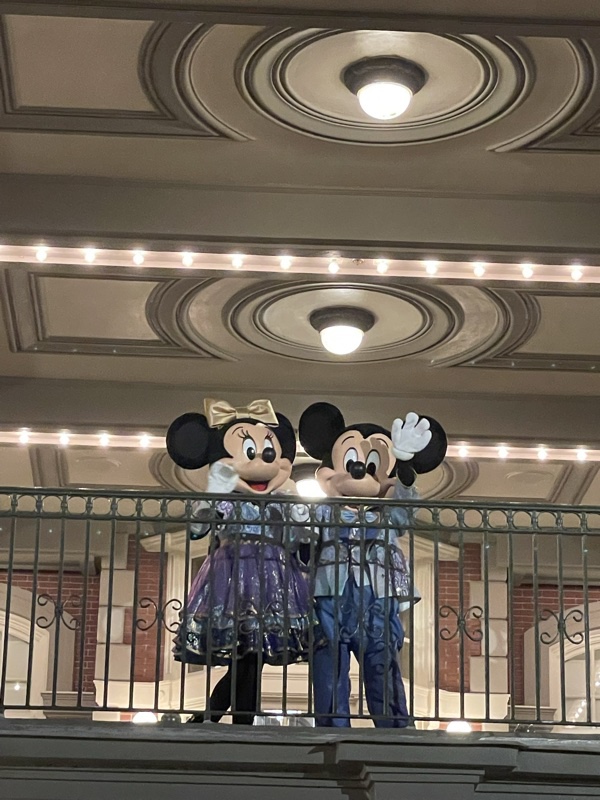 Here are all the details, where we stayed how we 'did it' and all the bits in-between!
Accommodation and flights
We travelled in August and booked our flights to Orlando International Airport with Virgin Atlantic from Manchester. We booked accommodation through Expedia and the car hire with Enterprise, directly.
We stayed in a villa, that was about 10 minutes away from Disney's Animal Kingdom by car – it was VERY close. Walking is not really a thing in Florida, it's too big, too hot and there aren't any pavements (sidewalks!).
Villa
We stayed at Wyndham Magic Village Yards which is 24 miles from Orlando International Airport. As a family of five a villa is good value for us as two hotel rooms are expensive, plus everyone has a LOT more space for downtimes!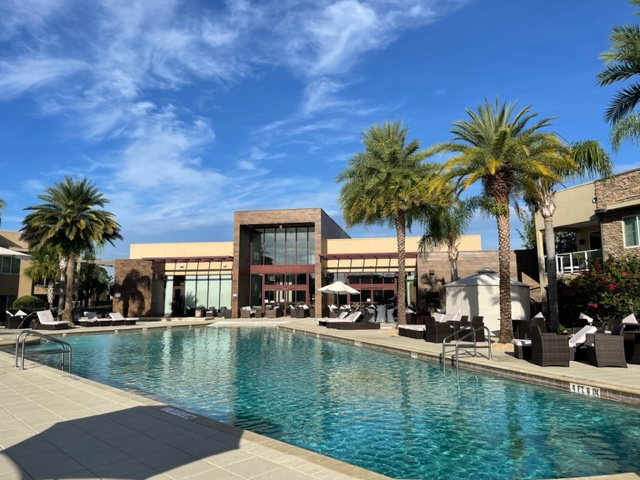 Staying in a villa gave us the flexibility to eat what and when we wanted too, and freedom to explore across Florida. Plus it's obviously much bigger than a hotel room and had loads of bathrooms, outdoor space, washing machine and tumble dryer, kitchen and dining options etc.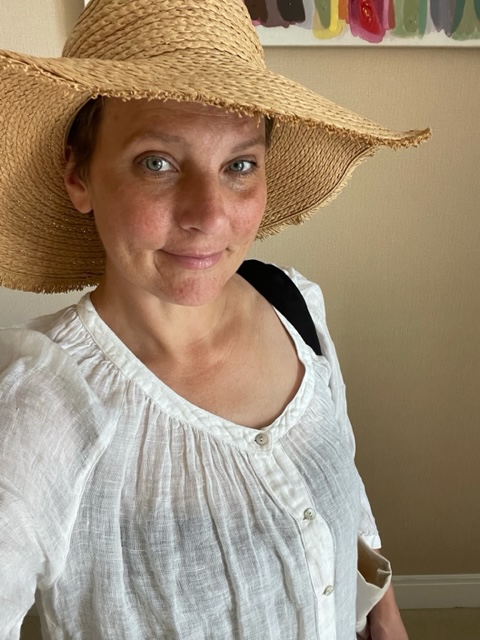 The main downside of staying in a villa over a Disney hotel is that you're not connected to Disney transport, and you obviously have to shop for and make your own meals (if you don't dine out). You also have to pay $25 a day to park at Disney which adds up over 14 days! Plus there's no 'early entry' into Disney unless you're staying in a Disney Resort (another name for Disney hotels).
The villa complex had a shared pool that was a good size and was very quiet, only one or two other families at any one time when we were there and the sunbeds were very comfy! It was a perfect way to get away from the busy-ness of Disney.
The villa was modern, spacious, very comfy, huge beds, the utility room was very useful and we didn't use the outside space much as it's too hot in August!
Disney Florida
There are four parks at Walt Disney World in Florida; Magic Kingdom, Hollywood Studios, EPCOT and Animal Kingdom. They're all busy and open for at least 12 hours every day. There are also two Disney water parks; Typhoon Lagoon and Blizzard Beach (Blizzard Beach was closed for refurbishment whilst we were there).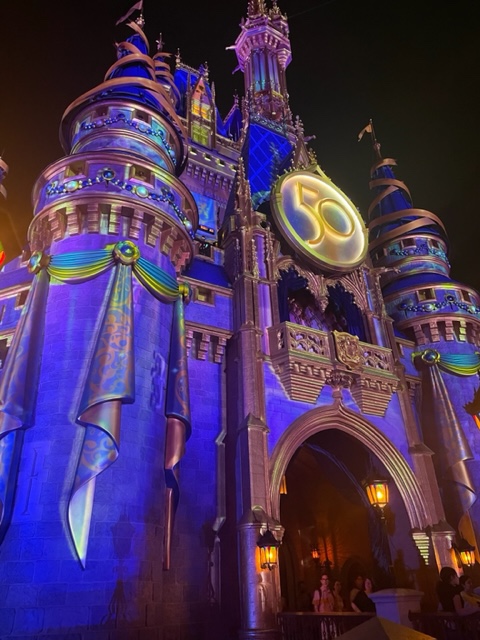 At the time we booked, Disney World were hosting an offer where by you could get 14 days park entry for the price of seven. We made a call early on that we weren't going to do Universal or the hundred and one other things that there are to do in Orlando, as we wanted some down-time too.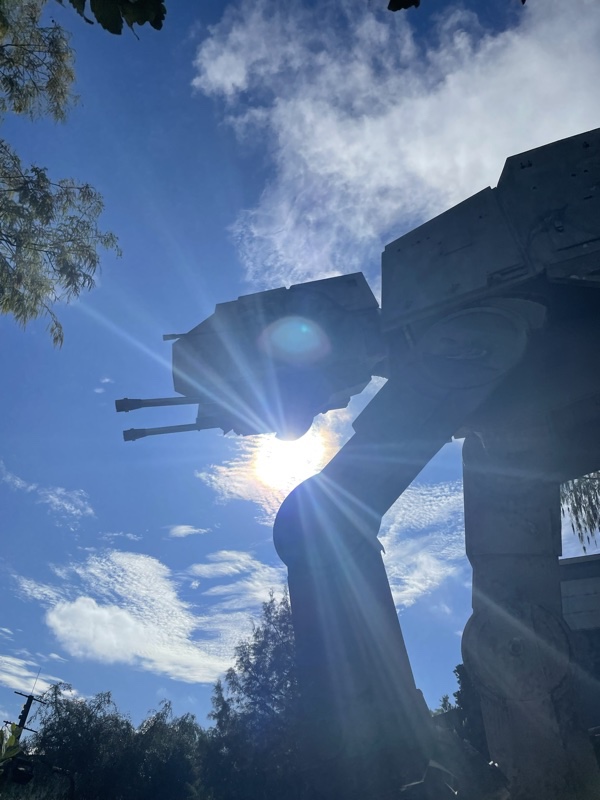 Having the option of 14 days at Disney made the holiday more relaxing and it meant we spent a lot less time queuing (or in-line) as we would have done otherwise and it meant we could skip a day, or just go in the morning, or just the evening to see the fireworks etc.
Climate
The heat in August is H.O.T. and humid. It was an average of 33 degrees most days, a mix of sunshine and cloud. When it rained, it absolutely poured and sometimes it rained a couple of times a day.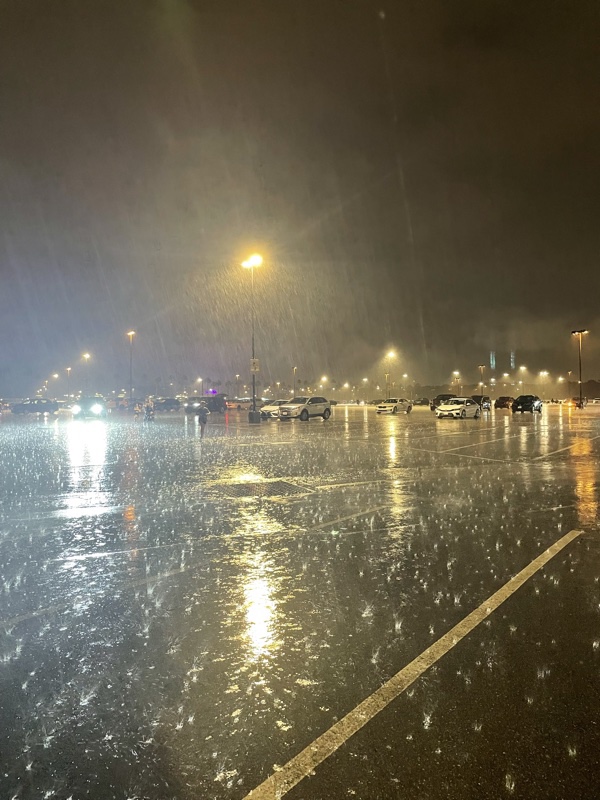 It was also stormy with thunder and lightning – which shut the rides for periods of a time which was disruptive, but the sun always comes out again in the end! It's not called the Sunshine State for nothing!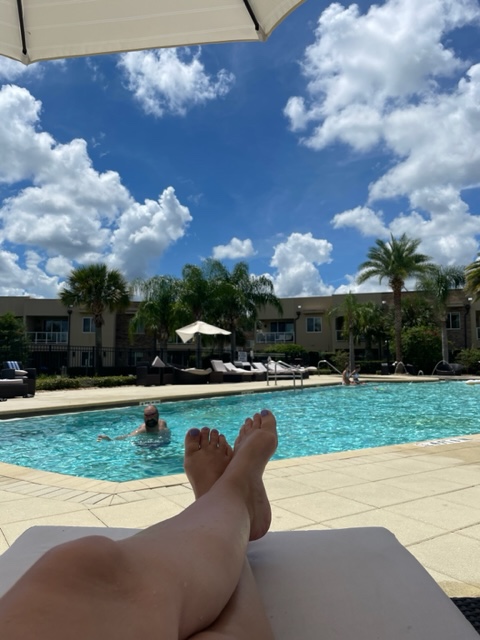 Food in Disney
The food at Disney had really improved since I was there 20 years ago. You can still get burger, fries and pizza but there are other options too.
We chose not to book at table service restaurants (sit down restaurant style dining), as they looked expensive, so I can't comment on those. We went for 'counter service' options – which are basically fast food outlets – you order, like in McDonalds and then find somewhere to sit yourself.
Each dining outlet has to have a nutritionally balanced kids meal on offer, so the Small Boy had grilled salmon, rice and green beans one day – which he actually loved. Other days he just had fries and a cookie – because, balance!
We also had fab food most of the time, the salads were really good, and I had a delish Tuna Poke bowl plus a Tuna sushi dish all on site too! Loved it!
The rest of the fam were a little 'fried chicken-ed out' by the end of the holiday but enjoyed what they ate.
You do have to remember that dining in a theme park is not necessarily a culinary experience! It's mainly about re-fuelling and sitting down, as there is SO MUCH WALKING! We thought we'd take sandwiches in and picnic, but there's not really anywhere to sit and eat them and carrying things around all day is hard work!
The advent of on-line ordering was a game-changer. We would pass time queuing for a ride by agreeing where we were eating, and then ordering from the queue, to collect at a time window we chose. It worked REALLY well.
Food in Disney at a counter-serve restaurant cost us about $75 for a family of five including drinks. The kids meals are plenty big enough, portion-wise for an adult (IMO) and we defo did a lot of mix and matching of kids meals or a starter option etc.
Drinks
Drinks in the Disney parks are expensive and the range is not great. By the end of the two weeks I never wanted to see a Coke again! 'Soda Fountain' drinks are refreshing, did I mention it's hot in Florida (!), but most outlets will give you iced tap water for free.
We took our own water bottles – shout out to Chilly's, as the ice was still solid when I tipped it out back at home eight hours later, after enduring 33 degree heat – we ordered iced water from the counter services and decanted it into our water bottles, meaning we could have a chilled drink whenever we wanted.
Soda's (Coke/Sprite) were about $4 each which adds up when there are five of you and you're all thirsty, all day long!
Granted it is a pain to carry around five insulated water bottles all day (hat tip to Harrogate Papa) but defo worth it!
A lot of Disney counter service restaurants do unlimited soda-fountains, so we filled up before we left and decanted into our water bottles too.
Snacks
The Snack game is strong at Disney. There are whole blogs dedicated to Disney Food. Again, if you love a snack do your research, find out what's good and where to get it from.
My two faves were
1 – The Pineapple Dole whip – we found this in Adventureland at Magic Kingdom and also at Typhoon Lagoon.
It's basically a cross between and ice-cream and a sorbet and the pineapple flavour is incredible! Defo get this if you go!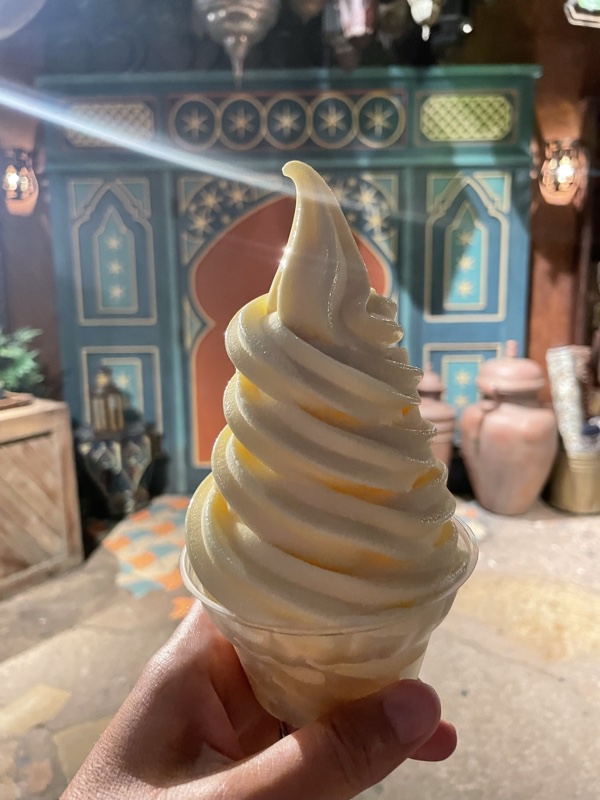 2 – The Gideons Cookie
This is from Disney Springs (an out of town shopping area that is owned by Disney – you don't need a park ticket to visit). People queue for hours to buy a cookie from here. If you have a USA phone (see tips below) you can join a virtual queue and only wait for about 20 mins. Totally worth it!
Food outside Disney World Florida
As we were staying in a Villa we had the delights of shopping in Walmart, Target and Publix for general food. We all loved seeing the American brands and the variety of foods available. It was perfect for stocking up on cereals and quick lunches at home like hot dogs or pizza.
We ate some meals out, the villa is very close to I95 a busy main road, so we had our pick of Wendys, Dennys, IHOP, Dunkin'Donuts etc.
The meals in the diners were as billed; American pancakes, bacon and eggs featured heavily. A sit down meal in a table service diner cost us about $80 including drinks (we weren't drinking alcohol). Again we came across no culinary delights, but it's perfect for kids and not too fussy adults! It's hard to eat healthily in resort Orlando, but healthy eating always starts in the supermarket, so I guess it depends how determined you are to stay away from all.the.treats!
Rides
The ride game at Disney World Florida is incredible! The best thing about the whole holiday is that it's shared fun! You all get to experience everything together and it's an experience only you and your family get to have. It's shared joy, you're not just watching, you're enjoying it to – which is some of the best joy to be had!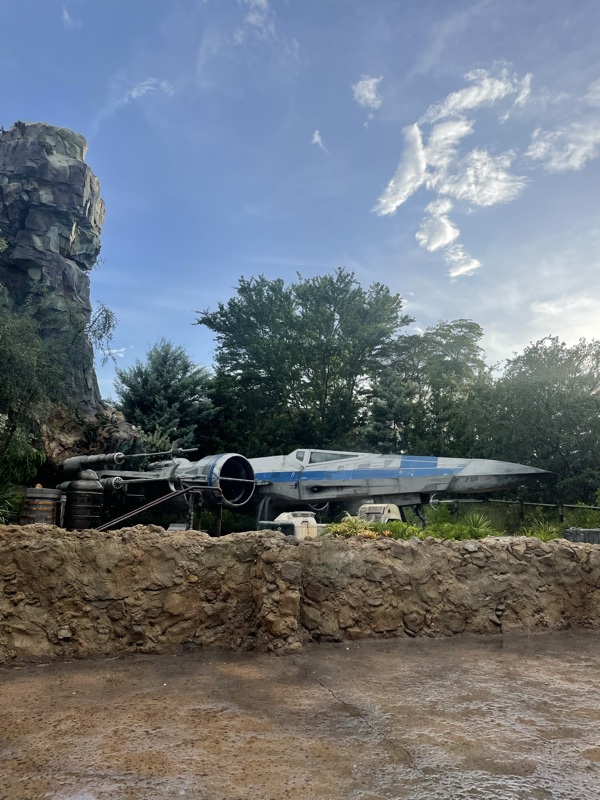 Again do your research before you go and ask your kids if there's anything they do or don't want to do – that way everyone gets a say!
Make sure you look at some good guides or blogs before you go about 'the best way to do a park'. We found going early morning for 'rope drop' – when you arrive for them to literally drop the rope into a section of the park to open – worked well.
We'd be at the park for about 8am and hit a few of the big rides before 10am. By 11.30am it was getting HOT and busy so we tended to head home. Then we'd chill by the pool, or go to Disney Springs or shopping etc and then head back to the park for about 5/6pm just as it was beginning to cool down a bit. We found the queue times only lessened about an hour before park closing, so bear that in mind if you have a big rides list by the end of the day!
Best rides at Disney World Florida
There are literally too many to mention, but these were all our top five!
1 – Guardians of the Galaxy (EPCOT)
Guardians of the Galaxy is Disney's newest ride opening in May 2022. It cost an estimated $500 million to make! It is totally AWESOME. It's a roller-coaster type ride, but it's smooth and fun, it launches you backwards for a start, and it's just high energy and fantastic fun! Set to an 80s soundtrack, we loved the Gloria Estefan 'Conga' music! It was simply epic! You HAVE to experience this ride!
2 – Avatar; Flight of Passage (Animal Kingdom)
This is a gorgeous non-thrill based ride. It's a cross between a simulator, an IMAX screen and moving ride. The tech involved is ace! You wear 3D glasses which brings the scenes to life and it's basically loads of fun. As the lady next to me said 'This is everyone's Mom's favourite ride'. We loved it!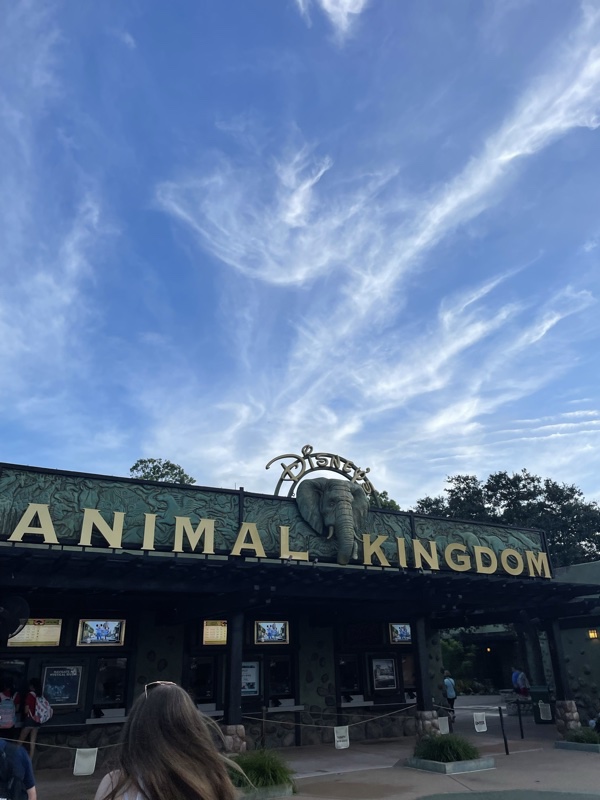 3 – Star Wars; Rise of the Resistance (Hollywood Studios)
This is a clever rides that blurs the lines between queuing and ride very well! This is definitely an experience ride which has part simulator, part cart ride, part drop all encompassed in a thrilling setting! We all thought it was excellent. Queue times for this ride can be lllooonnggg so plan when you do it carefully!
4 – Slinky Dog Dash (Hollywood Studios)
This is a proper old-school roller-coaster but like the newer Disney 'coasters' it's smooth and characterful. You get some great views of the park, especially at night time and despite it's name it's a proper roller-coaster, not just for kids!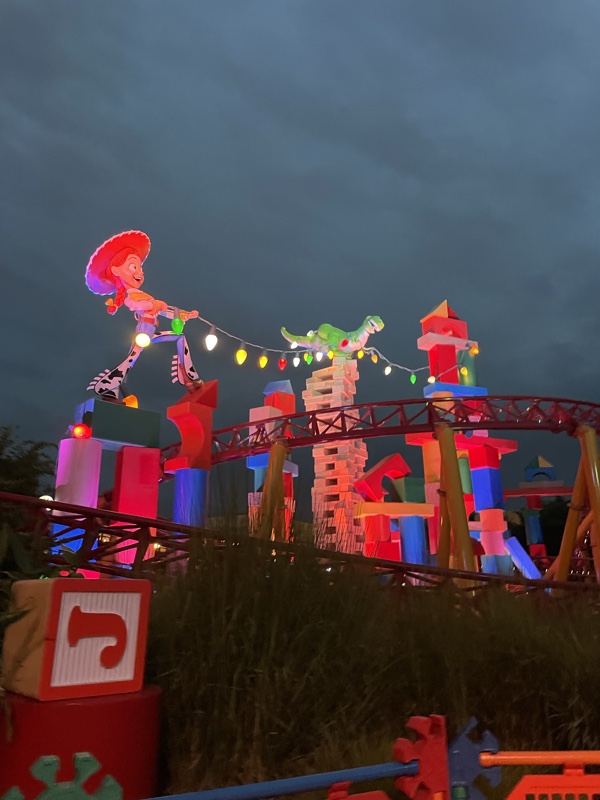 5 – Seven Dwarfs Mine Train (Magic Kingdom)
Another fab coaster, this is smooth and has lots of suspension built in, so there's none of that jerky, rickety feeling about it. I LOVED this ride. It was fun and easy and just so smoooottthhh!
Typhoon Lagoon at Disney World Florida
We went to Typhoon Lagoon twice, simply because it was loads of fun and it was included with the tickets. It was quiet quiet on both days we went and we didn't queue for more than two or three minutes for any slide!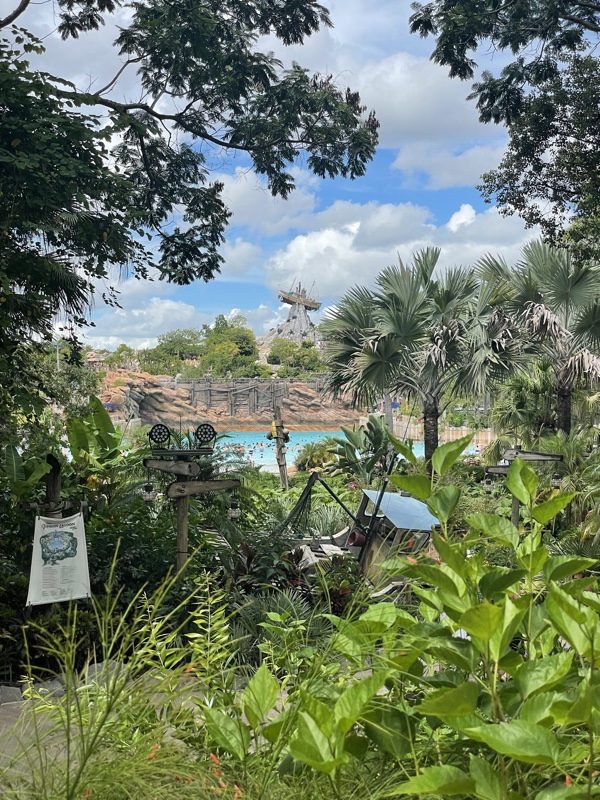 The tidal wave in the wave pool was the most enjoyable part and the kids would have been happy with that alone. The slides were an added bonus. Our favourite rides were the family raft rides, where you all ride together and the lazy river.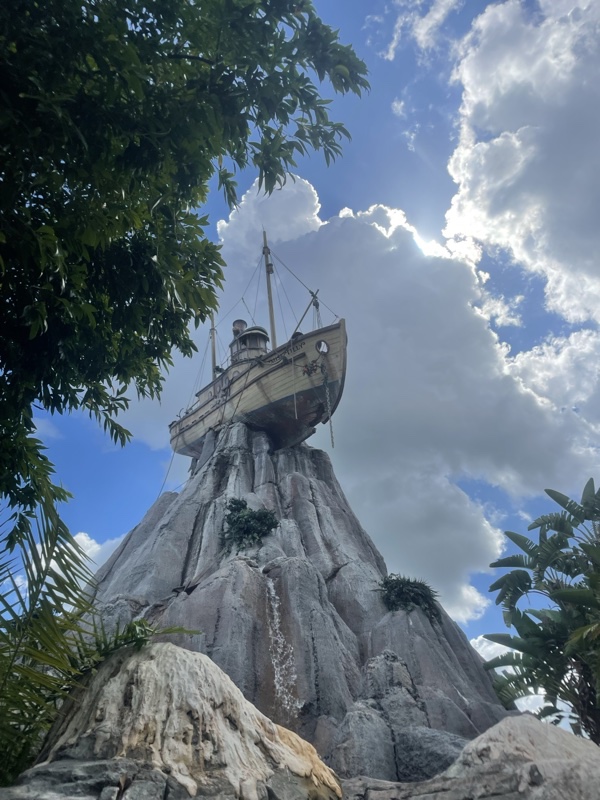 Shade is hard to come by but we went on cloudy days, so it wasn't a problem really. We took a picnic one day and the other ate in the park and the food was good. Some fab fish tacos and freshly fried fish too!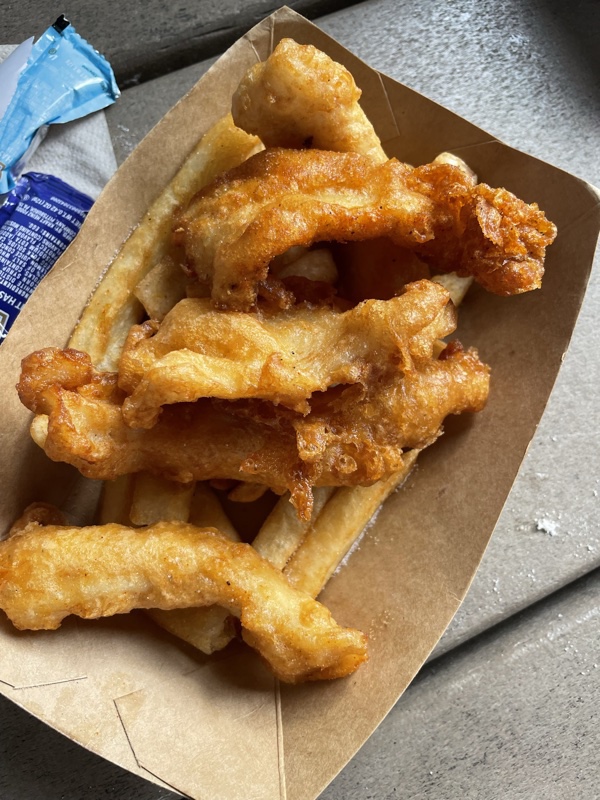 Top Disney Tips
1 – Take ponchos and flip flops
When it RAINS we donned our ponchos and took our trainers off and put our flip flops on. Yes, it's a pain carrying around flip flops all day, but you're so grateful you did when the rain comes as walking 10k in soggy trainers is no fun! Buy Ponchos before you go as they're $10 each in the park, which is a lot for a piece of plastic! Remember to hang them to dry when you get home and re-pack for the next day.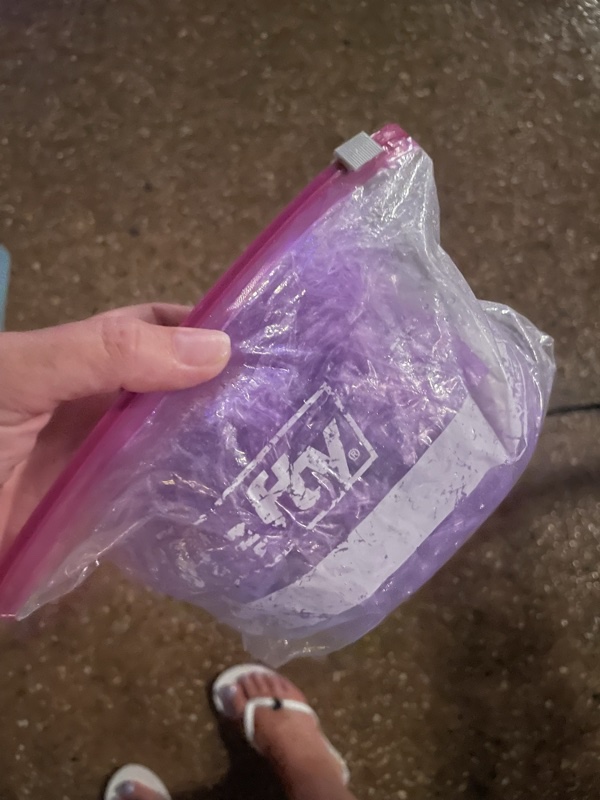 2 – Plan
Do your research before you go. Work out which rides you want to do and in what order. There's nothing kills a holiday more than standing around arguing about which ride to do next and how far away it is!
Work out where you'd like to eat in the parks including snacks and meals. This worked well as I could ask the kids to look at the menus on the Disney App before we went to make sure there was something they would eat. Then we all knew which places we were eating in which parks and that there was something everyone would eat.
Plan which days you're going to which park and print it out before you go. There's nothing like being asked eleventy-billion times, what are we doing tomorrow/on Tuesday/on Saturday to kill your joy! Much better when everyone can just see for themselves.
3 – Think about the age your kids are when you take them
Almost ALL of the pre-school kids we saw at Disney World Florida were not living their best life – despite what their t-shirts said! Florida is H.O.T. and the queues are looonnnngggg, and there is serious sensory overload. None of which make for happy smalls. Their parents mainly looked annoyed that the kids weren't enjoying themselves and there was a lot of passive aggressive rowing going on! HUGE shout out to all the 'Moms' (and it was mainly Moms!) waiting with the 'strollers' and entertaining the kids whilst the rest of the parties seemed to go on the fun rides!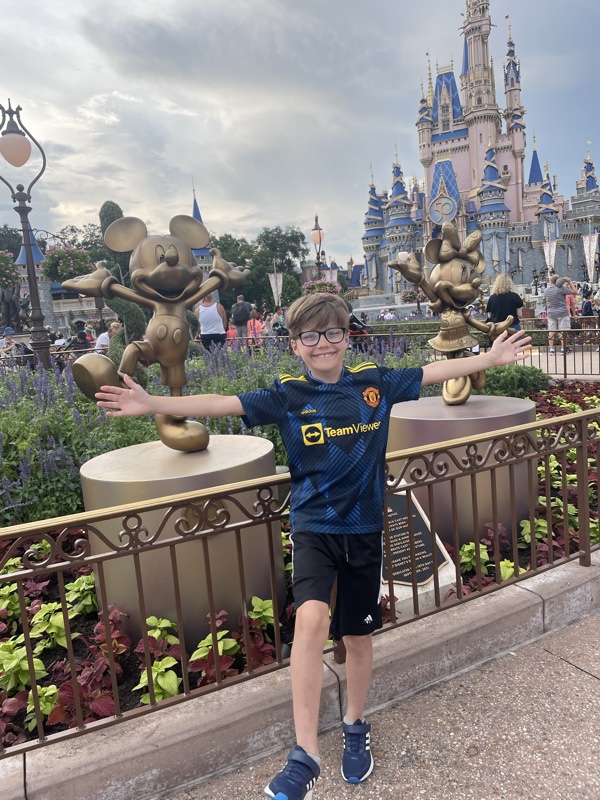 The Small Boy was nine when we went, he was tall enough to go on all the rides, and rode almost all, but there were a couple he chose not to do. I think had he been any younger it would have split the family as to the riders and none-riders, so think about that if it matters to you before you go.
4 – Get a USA Sim Card for your phone
You can order a pay as you go USA Sim card from Amazon. You just put it in your phone stateside and then you can use it. We used it as a personal hotspot – so the teens could use all the all important data they wanted from it.
There is also plenty of WiFi in Disney so connectivity wasn't really a problem at all.
5 – Rucksack
Take water bottles that keep drinks cold and pack a GOOD rucksack to carry all the things in! Pack sharable snacks too – there's nothing like standing in a 40 minute queue, in 33 degree heat to make you feel fractious – snacks go a long way to keeping the peace!
6 – Popcorn
Freshly made, slightly warm, buttery, salted popcorn is a thing of joy when you're sweaty buckets all day long! If you buy a 'souvenir' bucket early on refills are only a couple of dollars. A bucket of popcorn goes a long way and stops the requests for snacks all the time!
Blog Action
These blogs were my 'go-to' for research before we went to Disney World Florida. And when we followed suggested itineraries they worked pretty well.
Queues at Disney World Florida
There are lots of things you can do to help your wait time for rides. The best one is to read up before you go and work out which order to hit rides in. The others are all paid for options, which is contentious for Disney. Basically you can pay to skip the queue, which we weren't fans of – but Disney World Florida is a business so hey, we get it! Your options here are Genie+ and Lightning Lanes. Neither of which we used, but if you're into shorter queues make sure you work out how they work before you go!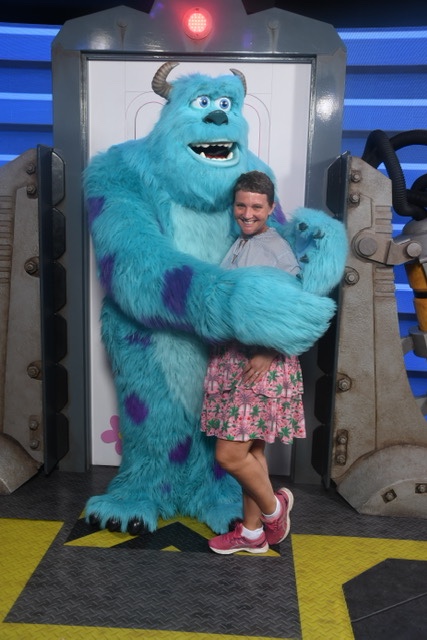 So much to know about Disney
There's really endless things I could chat about Disney. The main thing to do ahead of booking is do your research, in a way you would if you were a Gen Z-er going on a European city break with your new BAE!
And, ask me any questions, drop me an email or a DM if I can help with any other intel!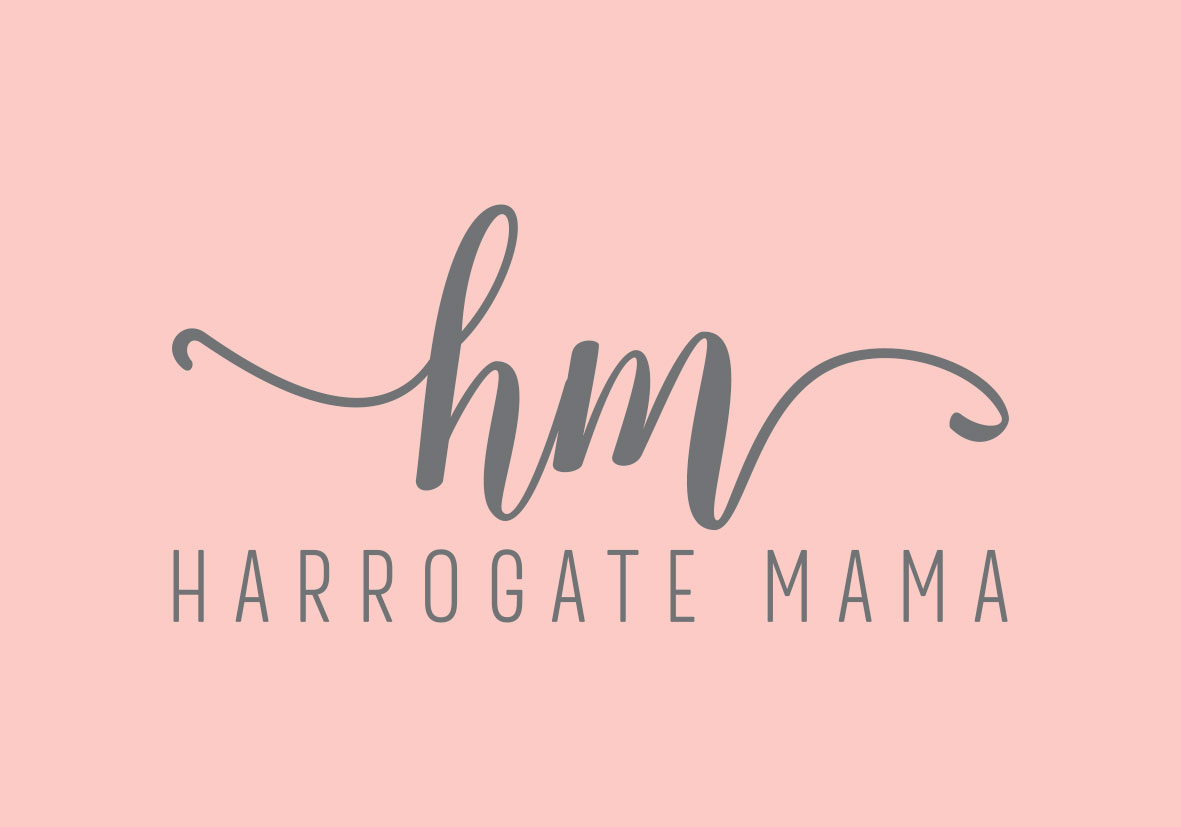 If you're interested in family holidays – check out my previous holiday posts.