Lady Betty Afternoon Tea
Anyone who knows me knows I LOVE a cup of tea! Which is why when Betty's got in touch about an opportunity to talk all things tea with them I jumped at the chance to learn a little more about the nation's favourite drink.
Taylors of Harrogate and Betty's
In case you weren't aware, the sister company to Betty's is Taylor's of Harrogate – which makes for the perfect partnership when it comes to all things tea! Since Betty's is synonymous with the delicate art of Afternoon Tea how better to discover the delights of all the tea's on offer at Betty's than by accompanying them with the Lady Betty Afternoon Tea.
But as we know, all good things come to those who wait, so first the tea…then the cake!
Northern Lovelies
The event was hosted in collaboration with the lovely folks over at We Blog North which meant the afternoon was spent not only drinking the finest tea, and enjoying the tastiest cake, but also hanging out with some of the loveliest bloggers around!
Expert Tea Buyer
Taylor's expert tea buyer, Will Dixon, was on hand to share his infinite wisdom about the carefully chosen selection of teas designed to perfectly balance the taste of the Lady Betty Afternoon Tea.
We were fortunate enough to be guided through the tastes and nuances of eight different teas by Will. Along the way we discovered that Betty's and Taylor's only use the finest hand-picked tea leaves to make their teas, meaning they're some of the best going. The teas we tasted came from across the globe, from China, India, Sri Lanka and the African continent.
The Low Down on all things Tea
We tasted black teas, such as the finest Assam (one of my favourites) and green and white teas too. Tea can take on the flavour of other things it is left nearby – which is why it needs to be stored carefully. So the China Rose Petal and the Jasmine tea gain their flavour from taking on those very items, which are stored with the tea overnight or are layered within the tea leaves.
We also discovered that all tea comes from the same plant. Some teas are left to oxidise after processing which means they go black (black teas) whereas others are processed straight away.
I had three other favourites (aside from the Assam) – which left me with a difficult choice come Lady Betty Afternoon Tea time! Interestingly two of the three are the scented black teas, perhaps I like a delicate flavour alongside my cake!
My Top Three Betty's Teas
1 – The Betty's Earl Grey is a classic, gently scented with the natural oil of bergamot.
2 – The China Rose Petal, a delicate black tea layered with fragrant rose petals and by far the prettiest one on display.
and finally, the winner for me, which I enjoyed alongside my afternoon tea…
3 – Yu Luo, an exquisite Chinese tea made from just the delicate white buds that first appear when the tea bush 'awakens' after winter.
Will was a wonder with his expertise, and I came away with a new found respect for the art that is all things tea!
So then it was on to the cake!
Lady Betty Afternoon Tea
If you've not enjoyed a Lady Betty Afternoon Tea yet, then you really need to get that on your to do list. It really is the NICEST afternoon tea I've ever tasted! Delicate yet delicious, fancy yet filling, simple yet sophisticated.
The starter of a pea, cucumber and tomato cocktail was perfectly refreshing. The savoury selection which included a smoked salmon, cream cheese and dill roulade was melt in the mouth moreish.
The finger sandwiches were all a delight for the tastebuds and the rose petal and lemon scones were so subtly flavoured yet buttery and crumbly. It was all as it sounds, heaven on a plate!
All that was left to enjoy was to devour the top tier from the cake stand, the crowning glory of the Lady Betty Afternoon Tea, the trio of miniature cakes. As a vegetarian I enjoyed a gorgeous gooseberry macaroon, a light as air fresh berry meringue and a lovely lemon religieuse; choux pastry bun filled with a lemon creme diplomat. All as divine as they sound!
My Yu Luo tea turned out to be a perfect accompaniment for my afternoon tea, it's a very rare tea with a very delicate flavour and it's best enjoyed without milk. Turns out it's enjoyed very well alongside anything that comes from Betty's too!
You can read more about the Lady Betty Afternoon Tea on my earlier review when I enjoyed the experience with my Mum. I still maintain it's one of the best afternoon tea's going and highly recommend the experience for a special occasion or birthday or if you'd just like to treat that lovely someone in your life!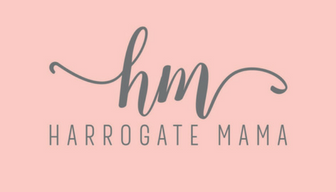 With thanks to Betty's for the invitation to enjoy the lovely afternoon with them, and for We Blog North for coordinating the event.