Last week I was over the moon as my blog was approached by Smiggle, a stationery shop for children. They told us they were opening their 57th branch in the UK in Harrogate (they're originally an Australian company) and that they would like very much for us to officially open the store!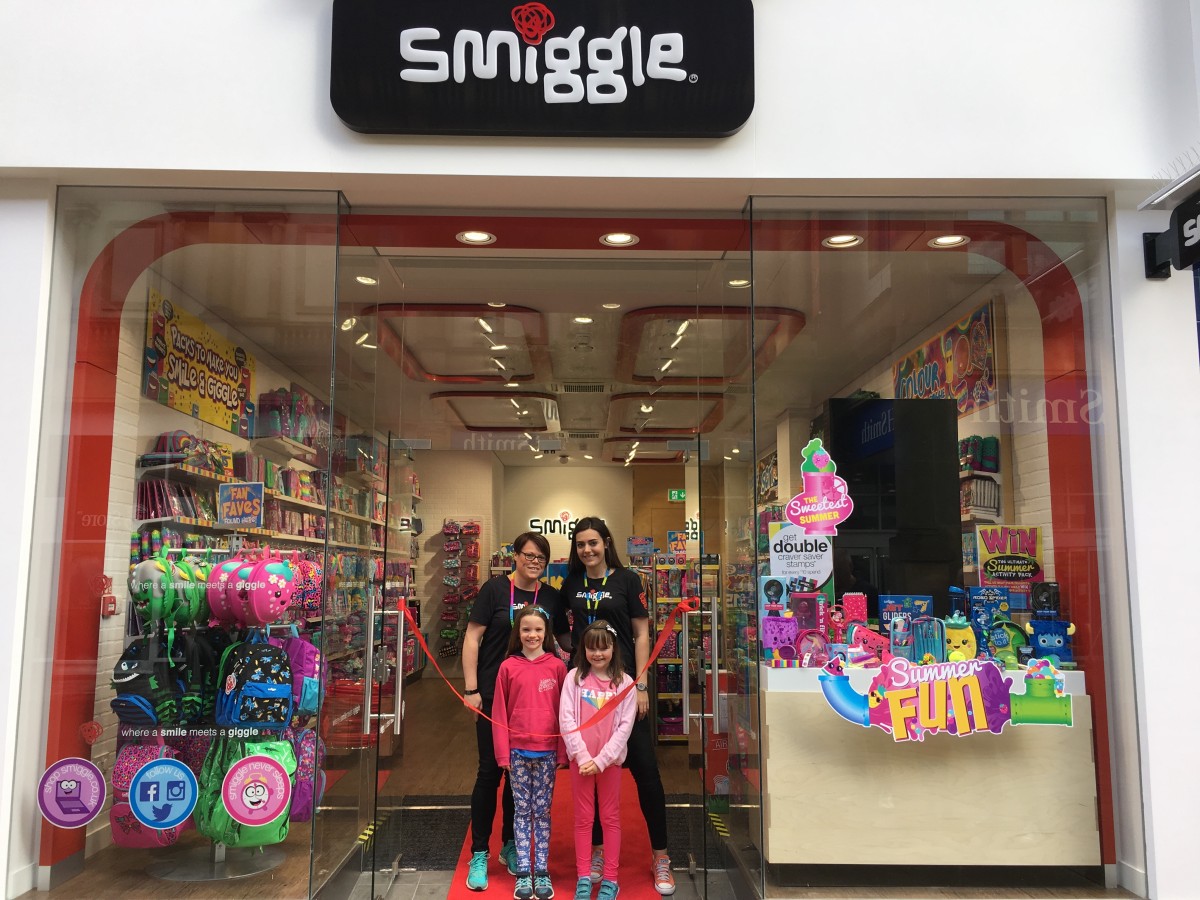 As you can imagine the girls were beyond excited at the invitation and I was really thrilled that through my blog I had been able to bring about this opportunity for them. So we all jumped at the chance!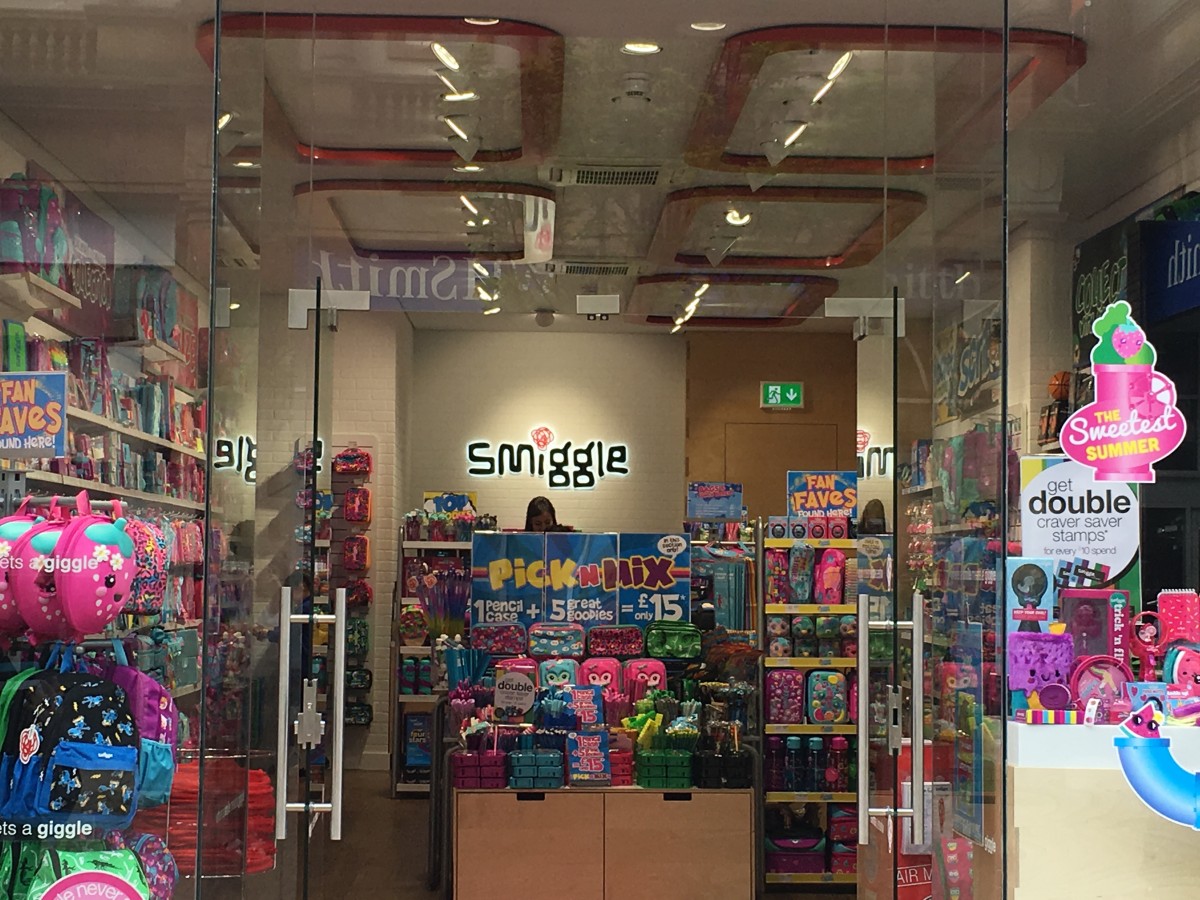 Best of all Smiggle is a shop that is perfect for eight year old girls, (they also stock lines that boys would be more interested in too) so they were in heaven! The shop in Harrogate is on Cambridge Street, just a few doors down from M&S.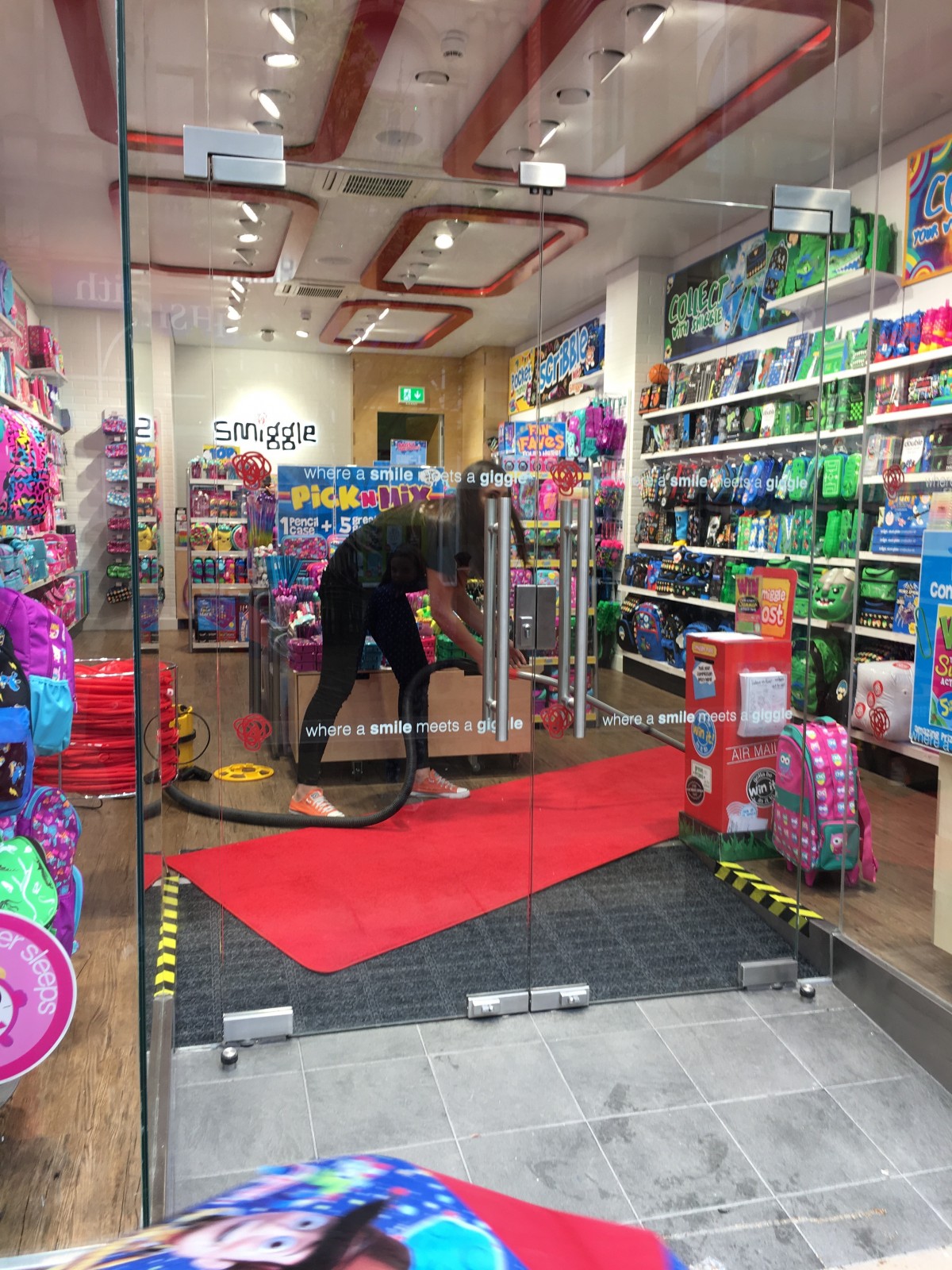 We arrived before the 9am opening time on Saturday morning and the girls were invited into the shop for an amazed look around (I don't think they could believe their eyes!) After the red carpet had been freshly vacuumed for the occasion, the girls were asked to the shop front to cut the ribbon with the store manager Claire and Emma.
There were a few onlookers, one chap was Facetiming the opening live to his daughter over his phone, which was cute! The girls loved being the ones to open the store and enjoyed their moment in the limelight!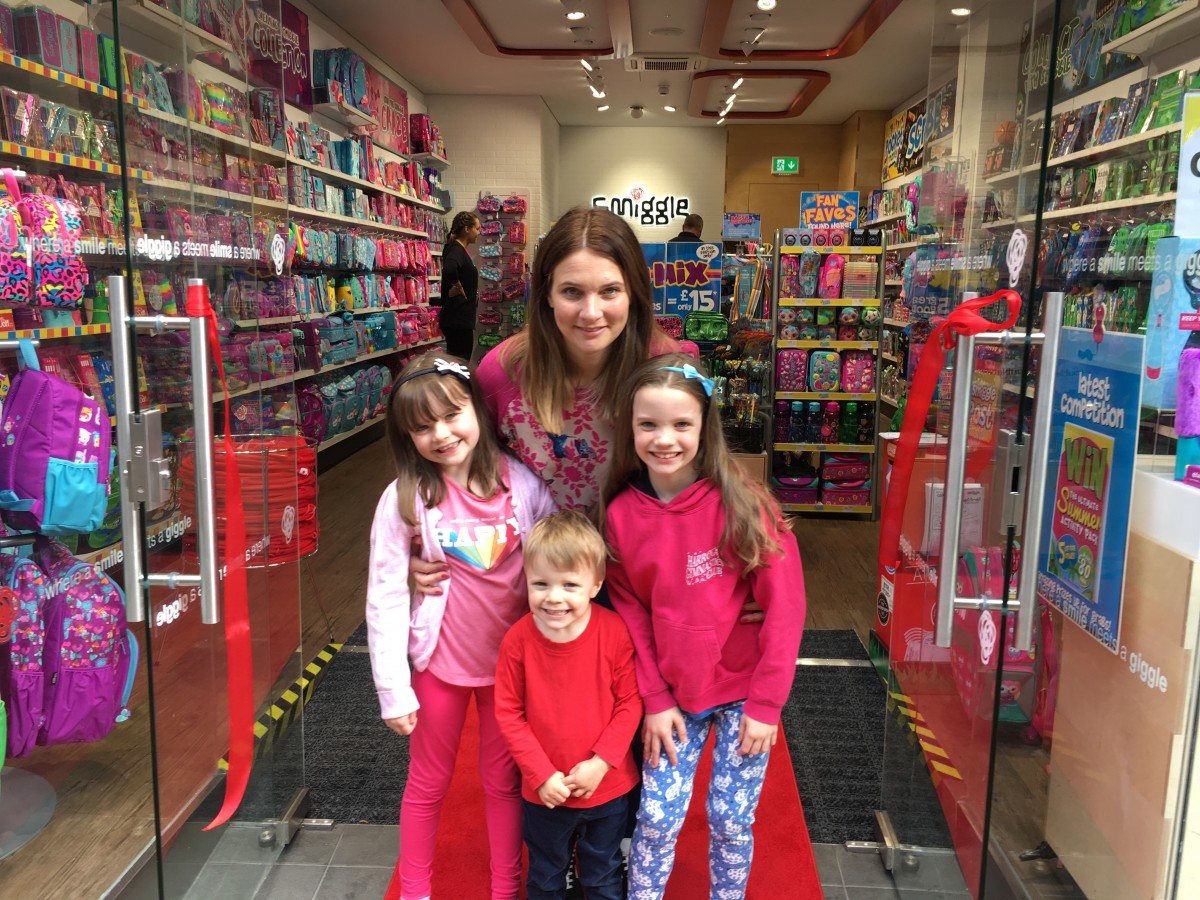 Then we went back into the shop to continue to browse, which, with eight year old twins can take some time! Like kids in a sweet shop comes to mind!
The shop is bright, colourful, vibrant and filled with smiles and giggles (Smiggle – where a smile meets a giggle is their tag line). It sells everything from an individual pencil from 75p, to pencil cases, colouring pens and water bottles at around £10 right up to headphone and rucksacks at £30.
Most of their stock has added value, so a pencil case has buttons to press that pops out accessories like scissors, sellotape etc. A pencil doesn't just write, it also changes colour if you rub it and is scented as well. So there's something for all budgets and it has a touch of the Charlie and the Chocolate Factory magic about it too!
If you've ever been shopping in a stationery shop with pre-teen girls, you will know how long decisions about what to choose can take, they can literally be endless! With the range in Smiggle it's needless to say but we were there for some time!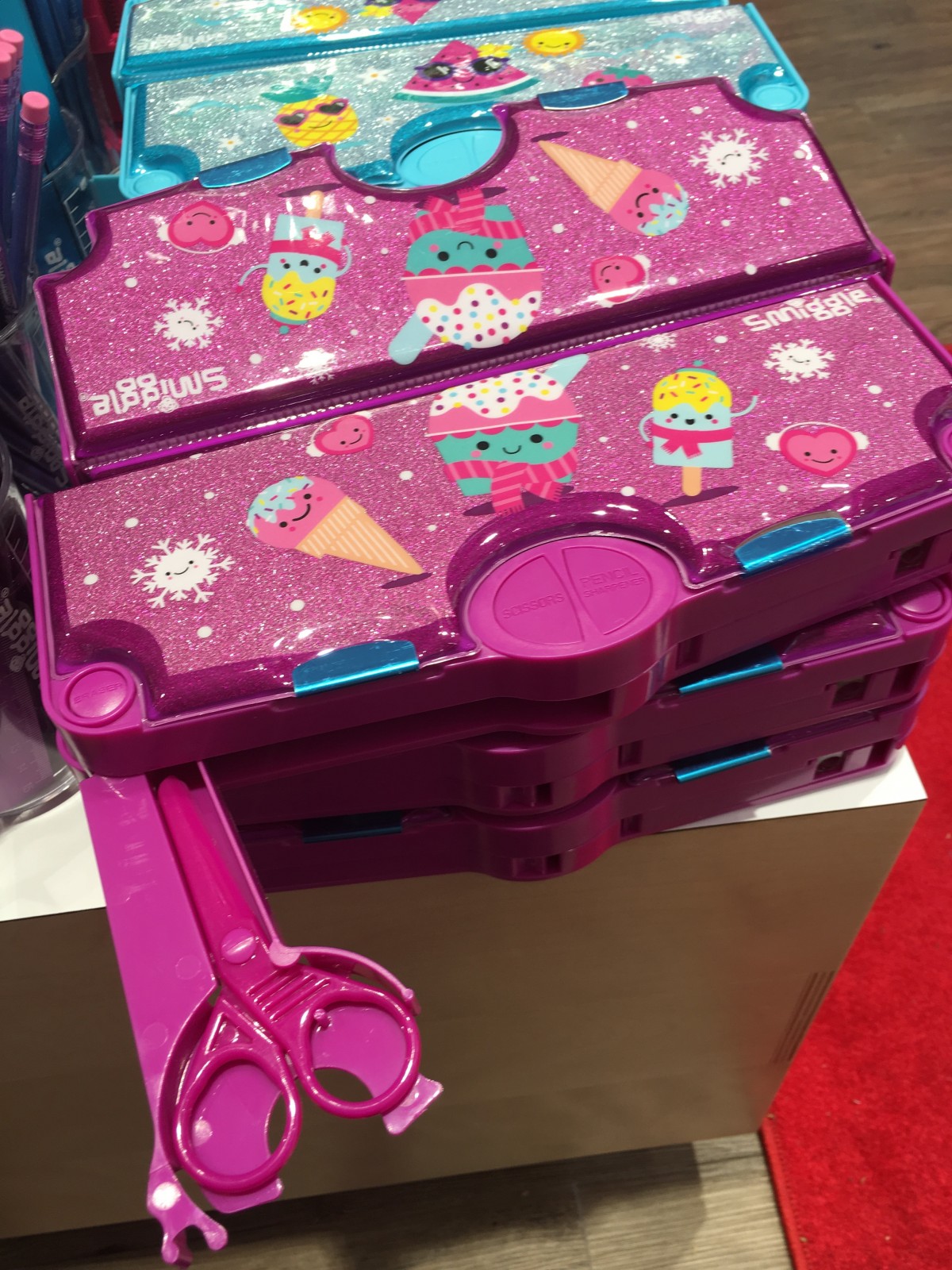 Smiggle also run great offers, at the moment there is an offer whereby you can choose any one of a number of their pencil cases and then choose five separate items to go in it (pick and mix style) for £15. Which means you can let your kids choose what they want knowing the price cap.
They also have a loyalty scheme whereby you collect a stamp for every £10 you spend. When the card is full you can choose a free gift. During this opening week of the shop you can get double craver saver stamps, which means you get two stamps on your card.
for every £10 spent.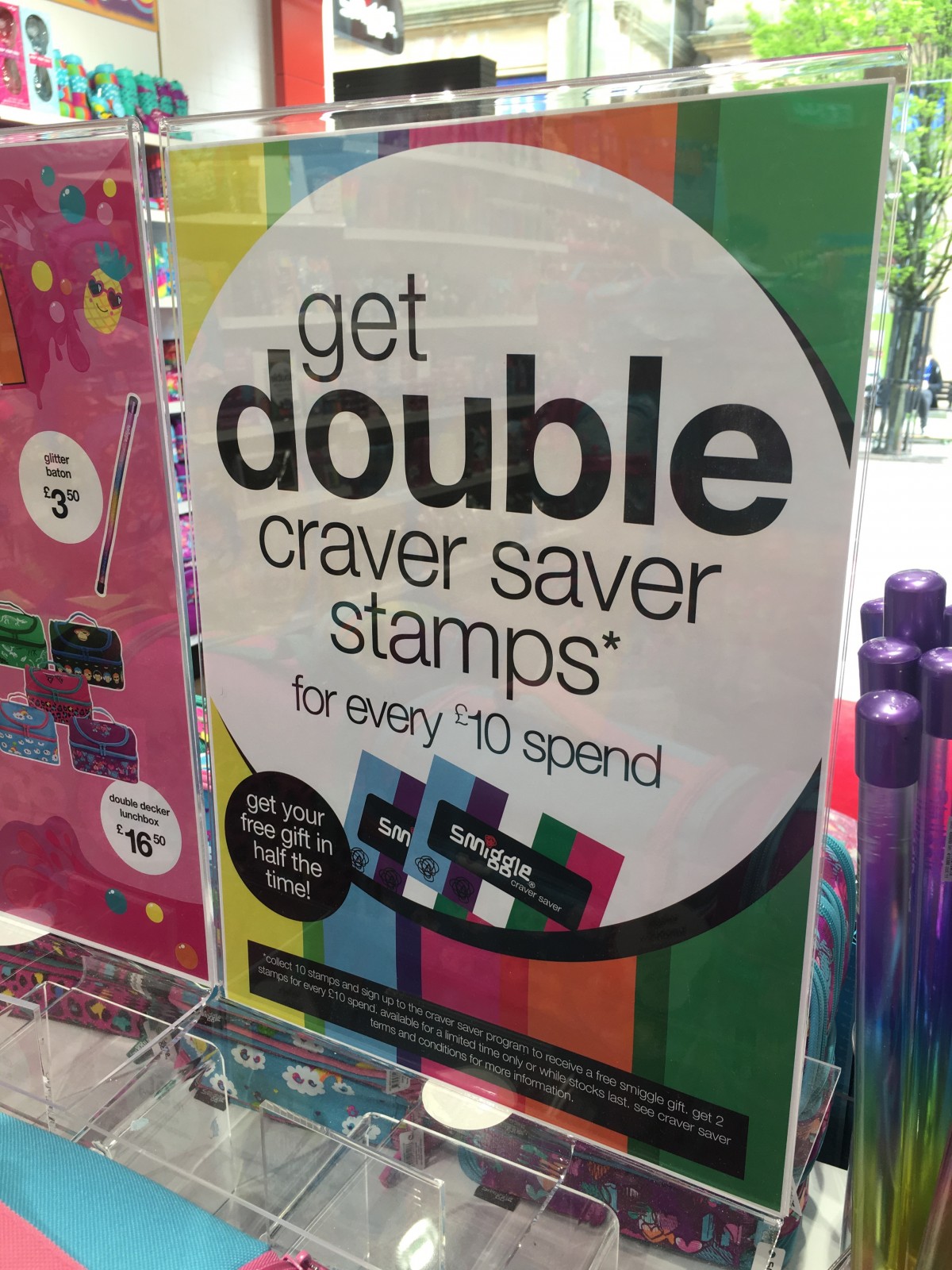 This mega twister light has been a huge hit, it changes colour and swizzles glitter around! What more could you ask for from a light ,when you're eight?!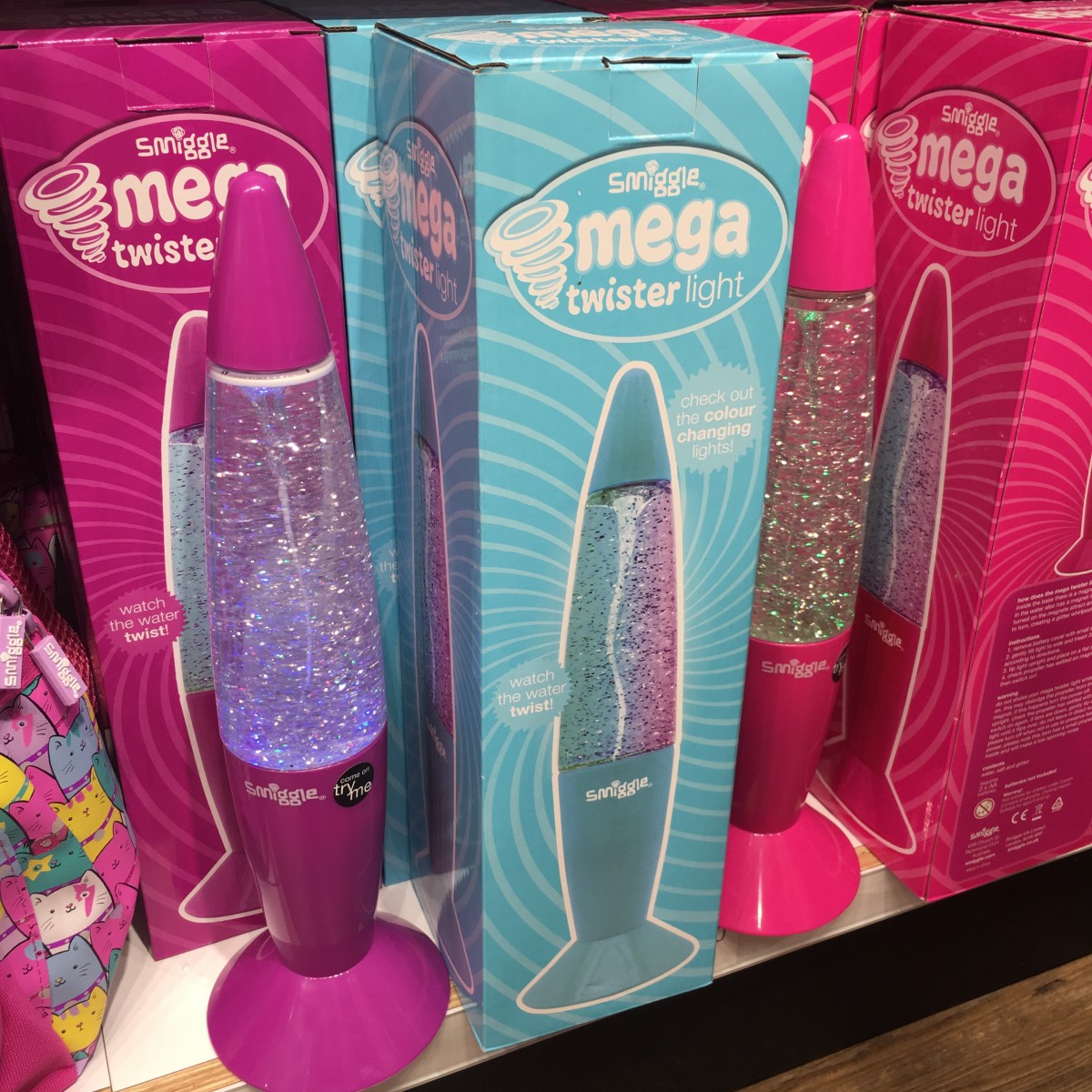 The Small Boy was fascinated with this tea light 'candle' holder which you can blow on and off!
Eventually it was time to gather our purchases together, we even qualified for a free gift with our saver points! The girls chose the Smiggle Four Stars game. We had a really lovely experience opening the shop and send our thanks to Claire and Emma at the Harrogate Smiggle branch who really looked after us.
Smiggle is also available to order online at www.smiggle.co.uk too. To be honest there was so much great stuff to share with you I can't fit it all on here! The girls have shared some details of their haul over on my new You Tube Channel if you want to hear what they thought of their goodies first hand!
I've embedded a couple here too:
I know Smiggle is a shop we will be spending a lot of time in over the next few years, I think it will be a destination store by itself for the girls! It's going to be perfect for all that birthday party gift shopping too! With an ever expanding range and great quirky ideas, I'm sure I won't mind the visit so much myself!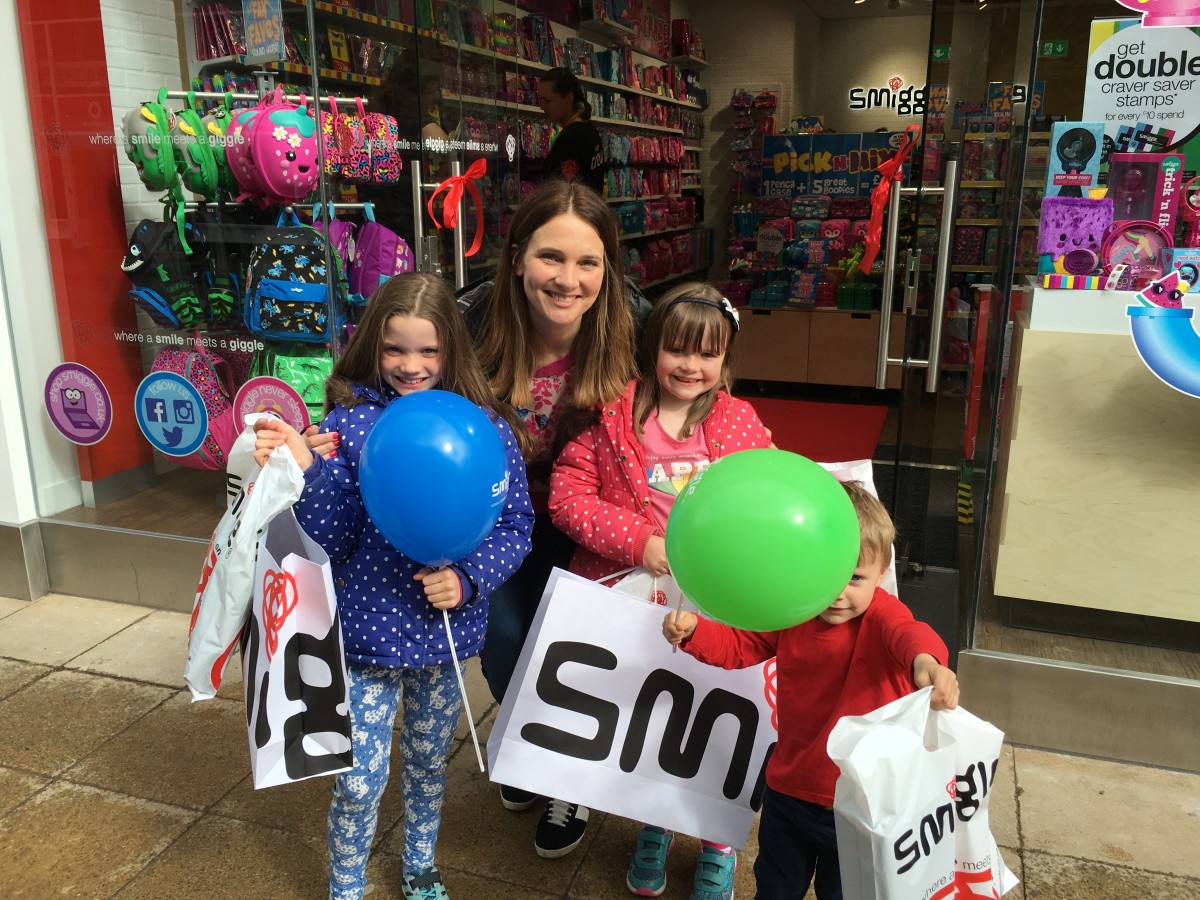 Have you been to the new Harrogate Smiggle store yet? What did you think? What are your kid's favourite purchases?
Disclaimer: Smiggle kindly gave the girls a gift each for opening the shop and some vouchers to spend in store to say thank you.