During any school holidays we always head up to RHS Harlow Carr Gardens as we know there'll be something great happening for all the family to enjoy. It's lovely to make the most of the gardens but the activities are equally perfect if the weather's not so great as there's always something extra going on. There's an ever extending programme of events to keep everyone happy.
This half term the gardens are celebrating 100 years of Cub Scouting with fun family events. There are lots of hands-on activities including sling shot and mini-catapult making, learning how to pitch tents and how to strike a fire safely.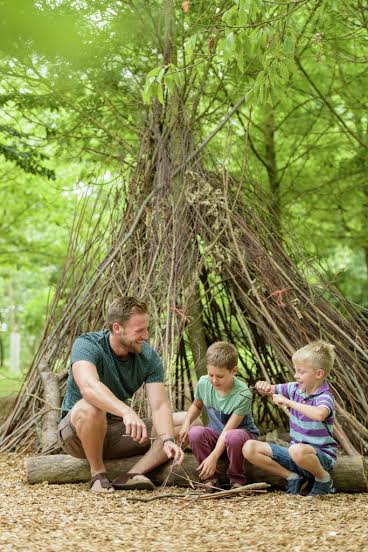 Here's exactly what's going on this half-term at RHS Harlow Carr (28th May to 5th June) 
Every day at half term you'll be able to take part in the Woodland Trail
Sunday 29th May – Woodland Holiday Club workshops* (*to pay for)
Monday, Wednesday and Friday you'll be able to get involved with the scouting activities including pitching tents, learning to strike a fire, knot challenging and badge making amongst other things.
Monday through to Friday you can make a mini-slingshot and mini-catapult
Tuesday the Story Telling Garden Detectives will be there
More details and exact timings for these activities can be found below.
1.) Bettys and Taylors Woodland Festival – Saturday 28th May
Set in their fledgling Trees for Life Wood, children can learn about trees and enjoy face painting, woodland crafts, adventures, trails, storytelling and much more. You can read all about that on my Woodland Family Festival blog post.
2.) Holiday Club Workshops – Sunday 29th May 
For the first time, to my knowledge, Harlow Carr are also running a woodland holiday club for children age 5-12. This means you can drop your children off for two hours and let them enjoy the workshop activities. You need to stay on site and leave your mobile phone, but it means you can enjoy the gardens in a bit of peace and quiet, browse the shop or even treat yourself to a coffee in Bettys! All while your kids have a great time learning some new skills and getting back to nature!
Workshops are chargeable and need to be booked in advance on 020 3176 5830. It's £5 per child for members or £10 per child non-members. The two sessions are:
Woodland Pirates: 10am–12pm (for children aged 5–7years)
Where you can take part in our Woodland Pirate trail, listen to the story of Captain One-Leg Fred, find natural treasure, make a sword & complete the Captain's tricky tests or face walking the plank in our Woodland Pirates morning of swashbuckling adventure.
Survive: 1pm–3pm (for children aged 8–12years)
Where you can learn basic survival skills – create camouflage, construct dens, build fires, toast marshmallows along with making natural paintbrushes and printing a flag to take home.
3.) Monday to Friday Activities with Times:
Woodland trail – Every day
Discover the hidden secrets of the woodland in our tree trail throughout half term. Find out more about what makes trees so important and look out for some unusual examples in the woodland.
Scouting trials: Monday, Wednesday & Friday, 10am–3pm
Location: Bettys Shelter
Do you think you would make a good Scout? Put yourself to the test in this outdoor workshop – learn to strike a fire and take part in the two-knot challenge. Pass our two scouting trials out in the woods and you'll be well on your way to achieving your first Scout badge.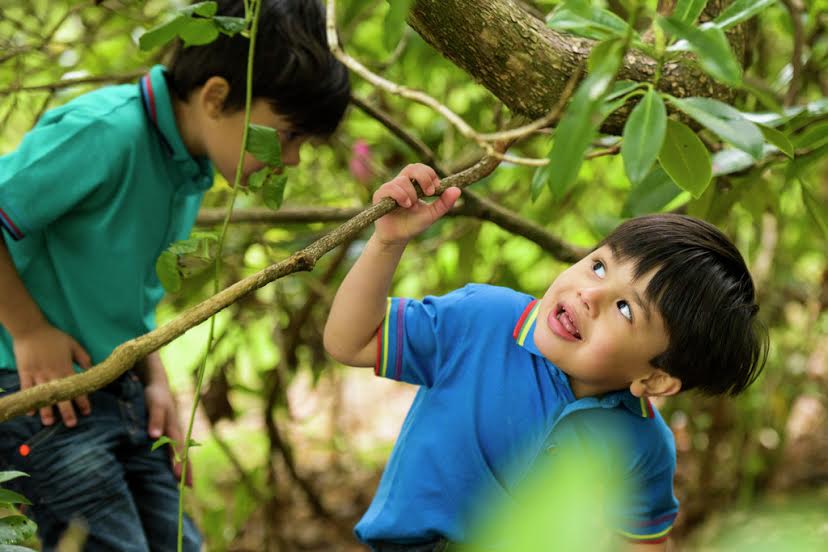 Scouting – get involved: Monday, Wednesday & Friday, 10am–3pm
Location: Sunley Room
To celebrate the centenary of the founding of Cub Scouts we have joined up with Harrogate and Nidderdale District Scouts (HANDS). During half term you will be able to see how Scouting has changed over the years but remains relevant today. You are also invited to join in with adventurous daily activities including: pitching tents, pioneering, signalling, tree identification and badge making.
Mini catapult & slingshot making: Monday–Friday, 11am–1pm & 2pm–4pm
Location: Jubilee Room
Take part in our fun indoor workshop and make your very own catapult or slingshot to take on your woodland adventure.
Garden Detectives: Tuesdays, 10.30am–3.30pm & Storytelling sessions at 11am, 1pm & 3pm
Location: The Lodge
Join our garden detectives to see what they're scouting in the garden and enjoy themed storytelling sessions at selected times throughout the day.
RHS Harlow Carr Opening Times for Half Term are 9.30am – 6pm and last admission is one hour before closing time.
Enjoy your half term folks, there's certainly plenty going on at Harlow Carr to keep you and yours entertained for a little while! If you're looking for more ideas you can check out my whats on at half term in Harrogate with kids post too.