As Harrogate folk we all know Bettys; it's a part of Harrogate's foundations and we're all secretly a little bit proud of it. We feel it belongs to us, and although we might be bemused at all the visitors we see queueing for a table on a weekend we can't help but feel a little pleased with ourselves that we can pop in at any.time.we.like!
So if you fancy popping in any time soon here are some details of a special offer from Bettys for breakfast in June that you can enjoy.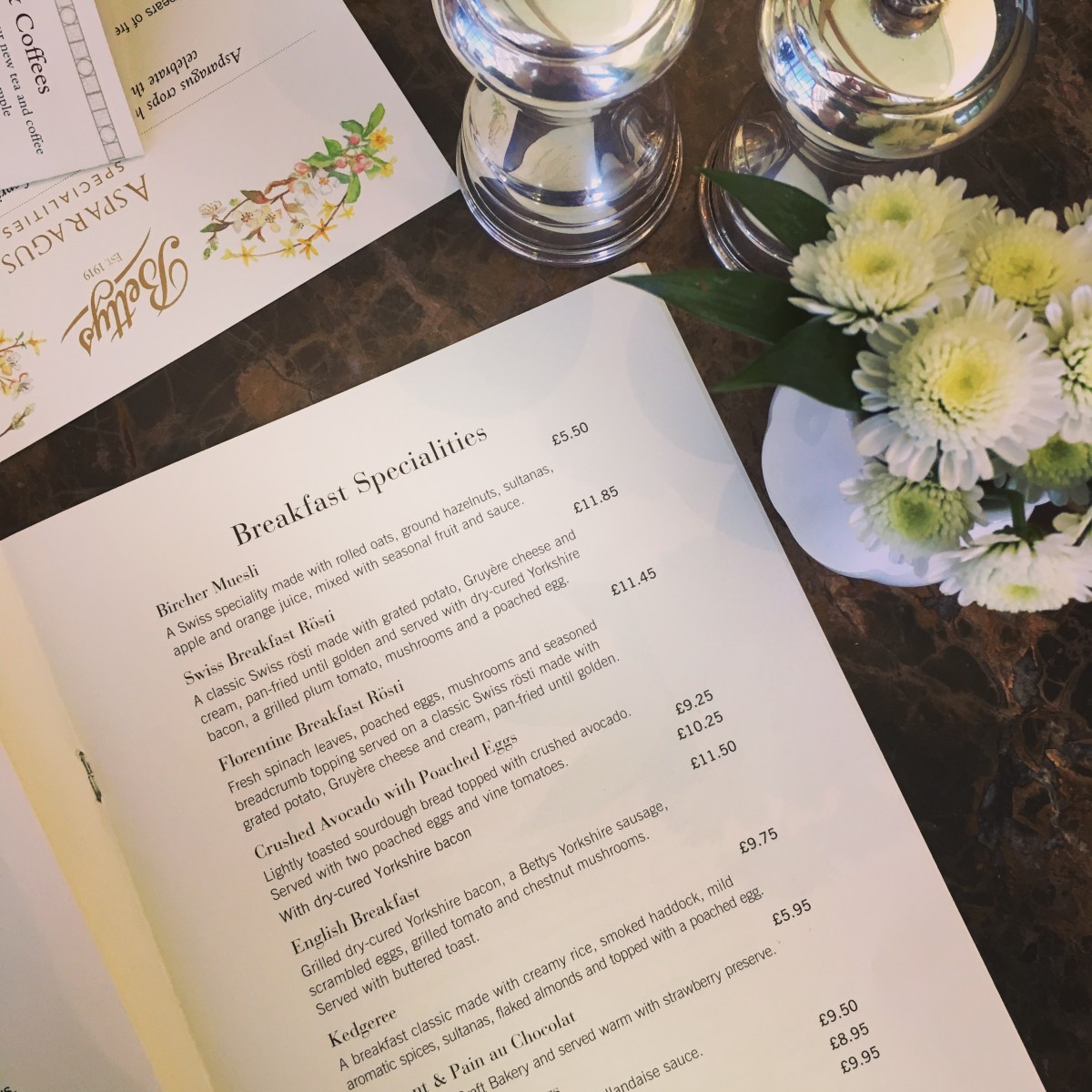 As a family, one of our favourite ways to enjoy Bettys is to go for breakfast. If it's a special occasion or we're feeling like a treat that's where we'll head. Breakfast has always been a good time of day for my kids, they're normally fresh from sleep and everyone's relaxed as we have the whole day ahead to enjoy without rushing.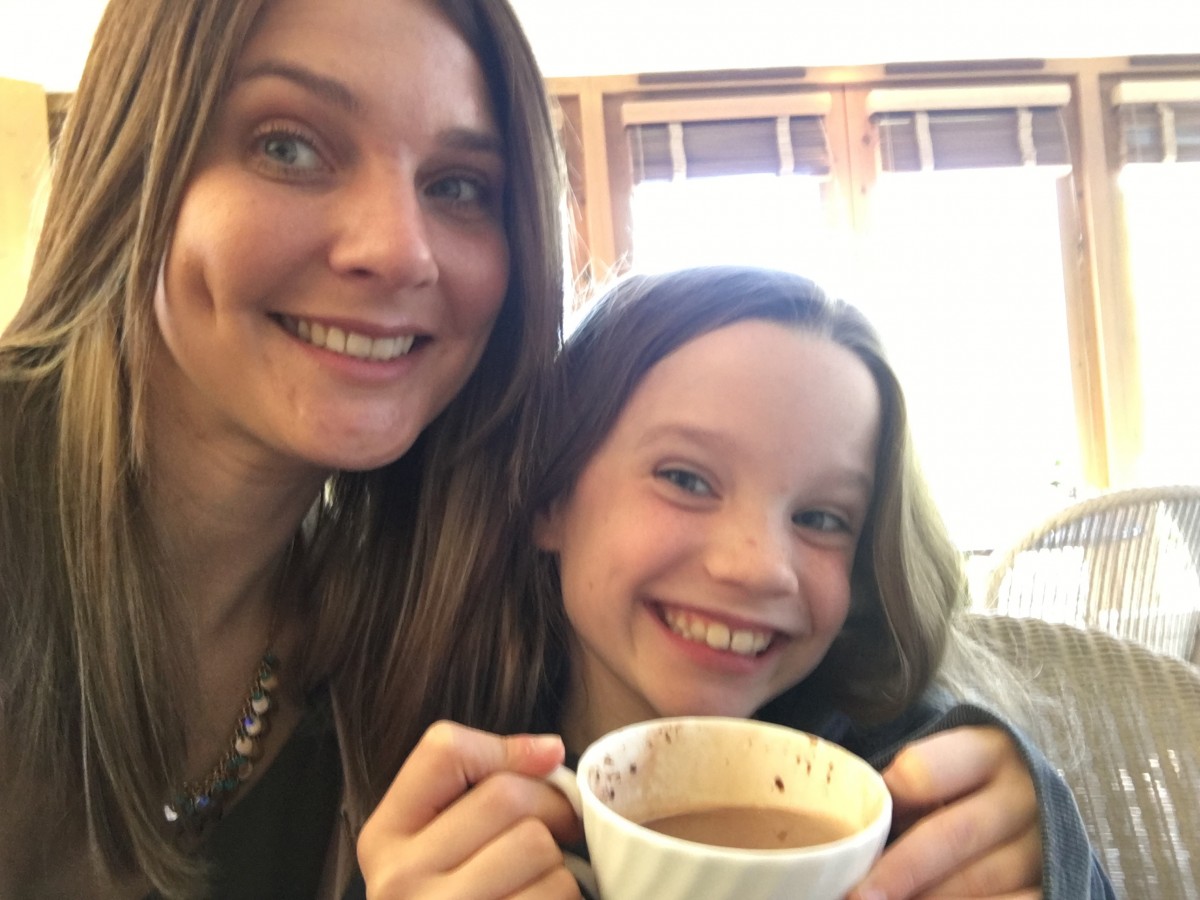 We normally head up to the Bettys at Harlow Carr, the menu choices are perfect for grown ups and kids, if the Small Boy is feeling picky he can just have toast without the worry of feeling like you've 'under-ordered'.
So the great news for everyone is that for the whole of June Bettys have created a breakfast menu deal which is available on weekdays, before 11am. Meaning that from tomorrow (Wednesday 1st June) you too can pop down with the family and enjoy Bettys breakfast for a bargain price – perfect for a half term pick me up treat!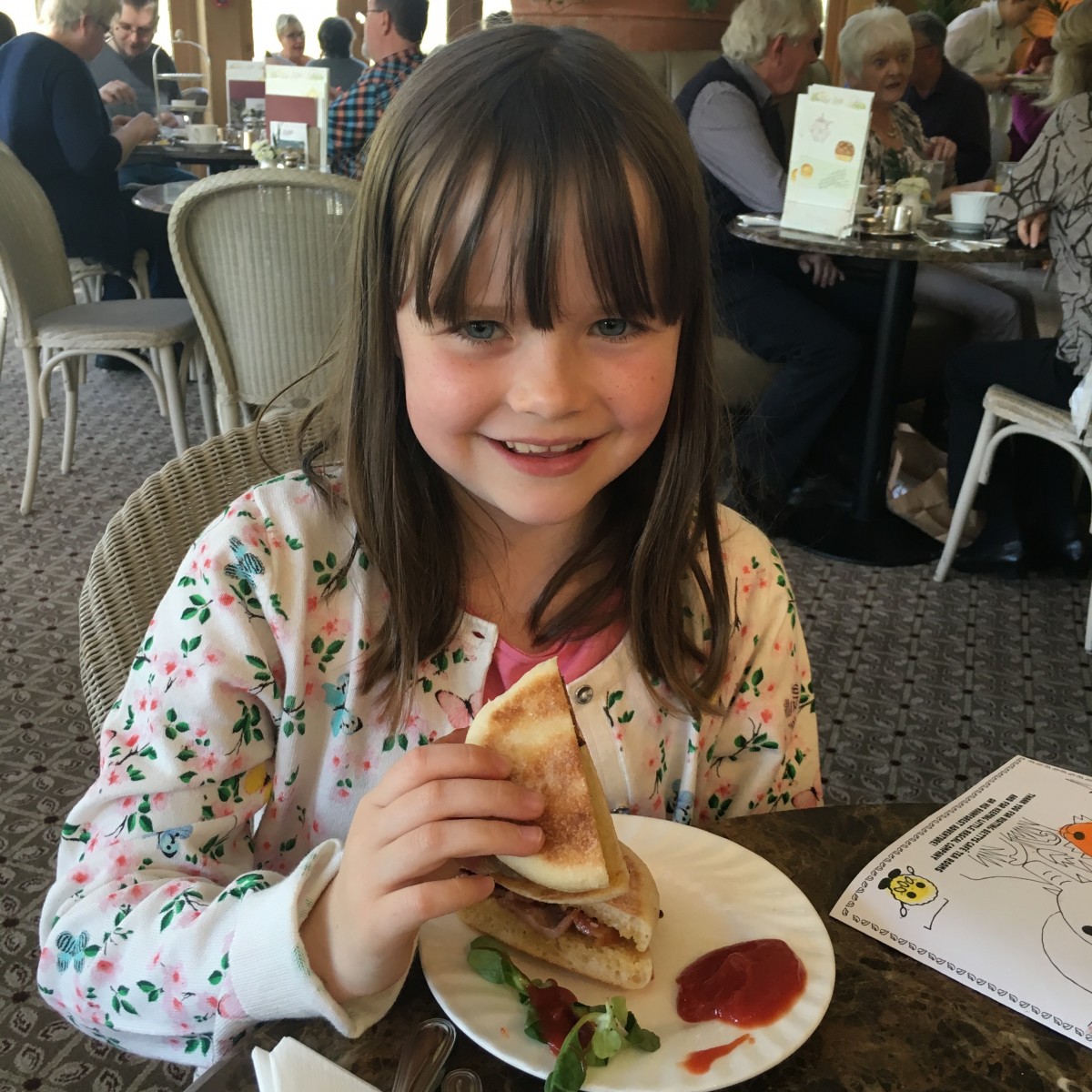 Betty's breakfasts are made with freshly cooked, local, ingredients and are now being offered for the special inclusive prices below;
£9.95 for a delicious English Breakfast or Swiss Breakfast Rosti and house blend tea or coffee
£6.95 for a Toasted Muffin with one of four mouth-watering toppings and house blend tea or coffee.
These are quite some savings as the Breakfast Rosti alone is usually priced at £11.85 and the scrambled egg and smoked salmon muffin at £8.75.
We visited Bettys last week and enjoyed breakfast together as a family. I chose the Florentine Breakfast Rosti, which is a devine Rosti made from pan-fried, grated potatoes and cream with Gruyere cheese, topped with spinach, field mushrooms, poached eggs and dusted with breadcrumbs. I've never tried it before but I will certainly be ordering it again, it was amazing!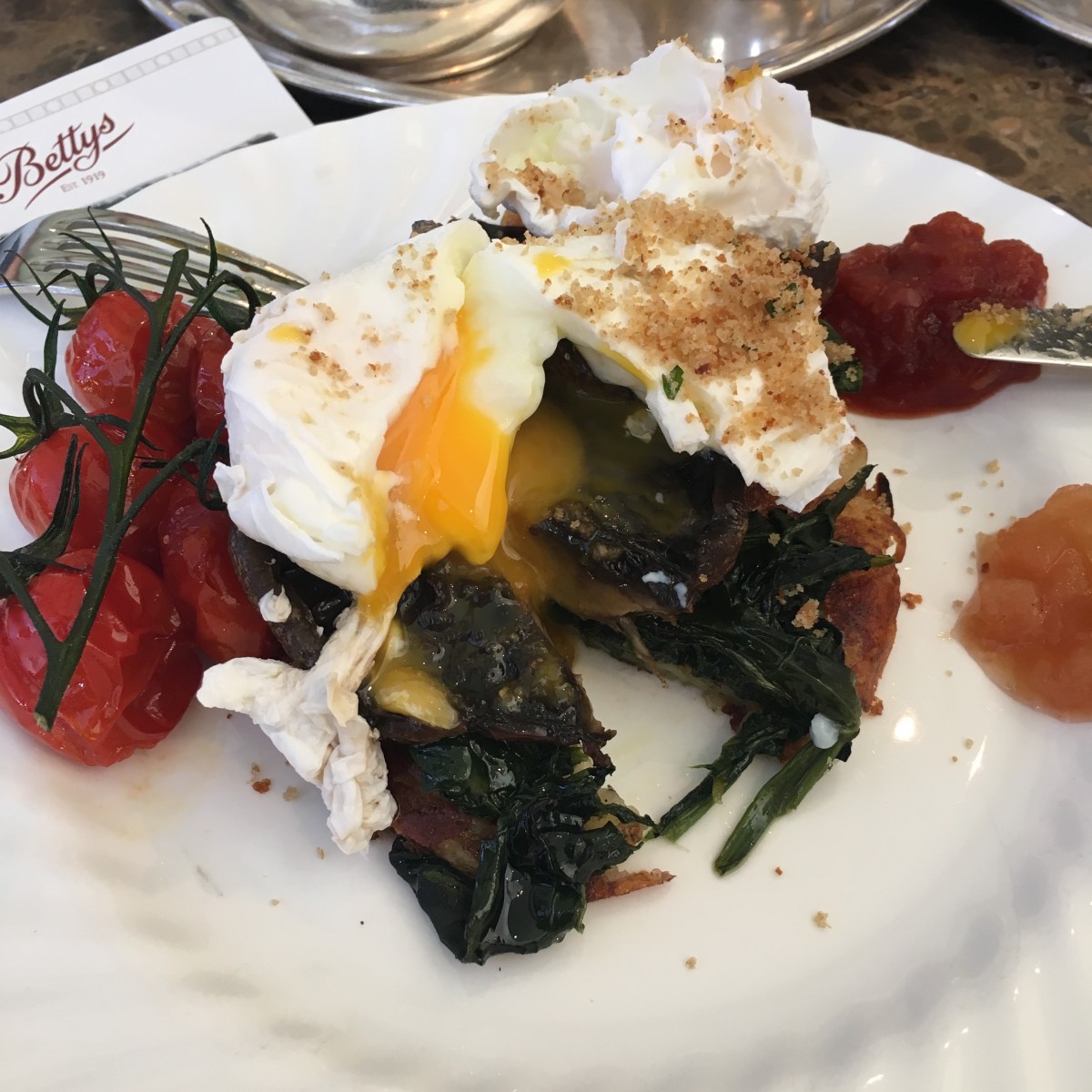 Mr P ordered the Full English Breakfast with dry cured Yorkshire bacon, Yorkshire sausage, poached eggs, grilled tomatoes and chestnut mushrooms all served with a side of wholemeal toast.
The Small Boy enjoyed a specially requested half portion of a scrambled egg muffin and the girls merrily tucked in to their bacon muffins gleefully – their staple favourite!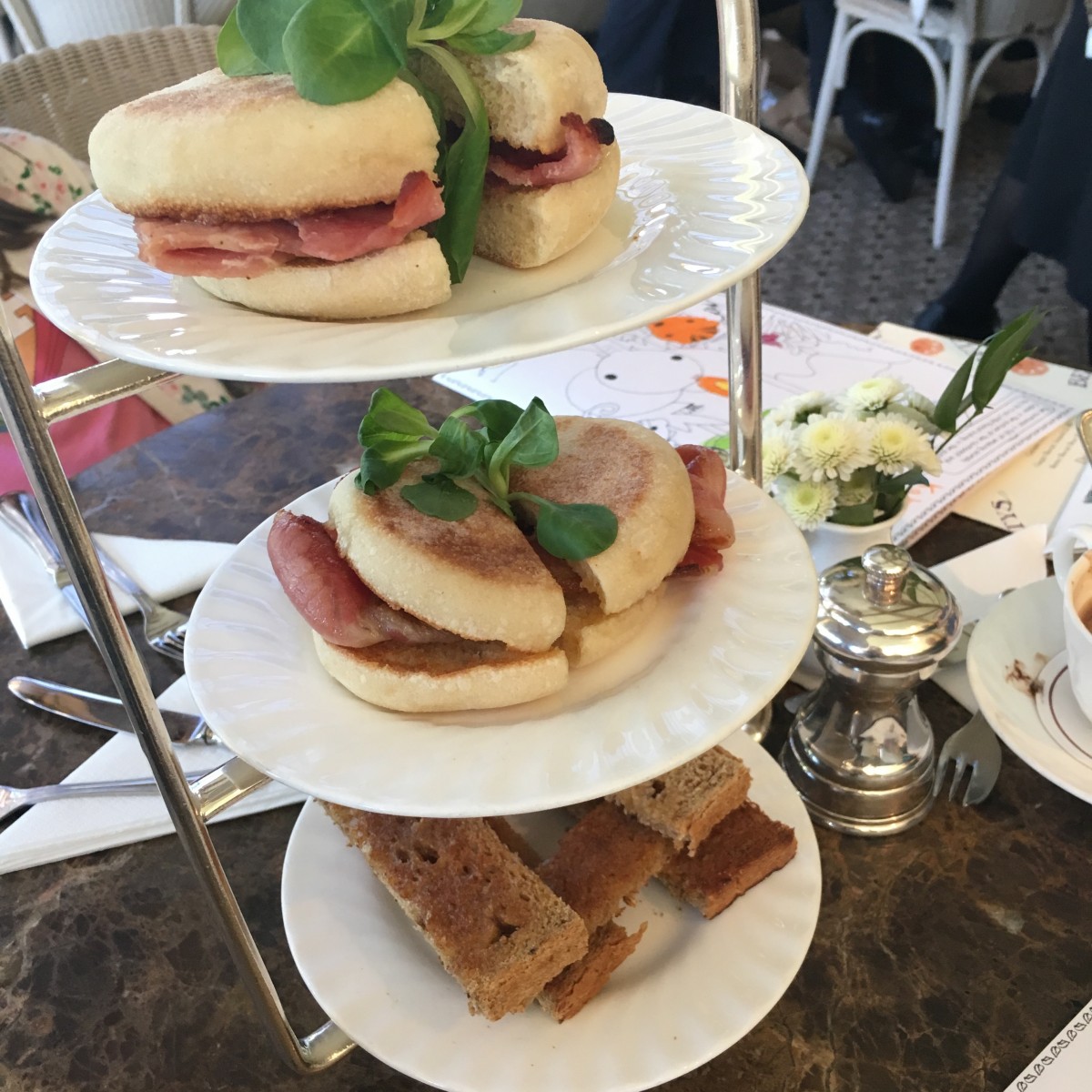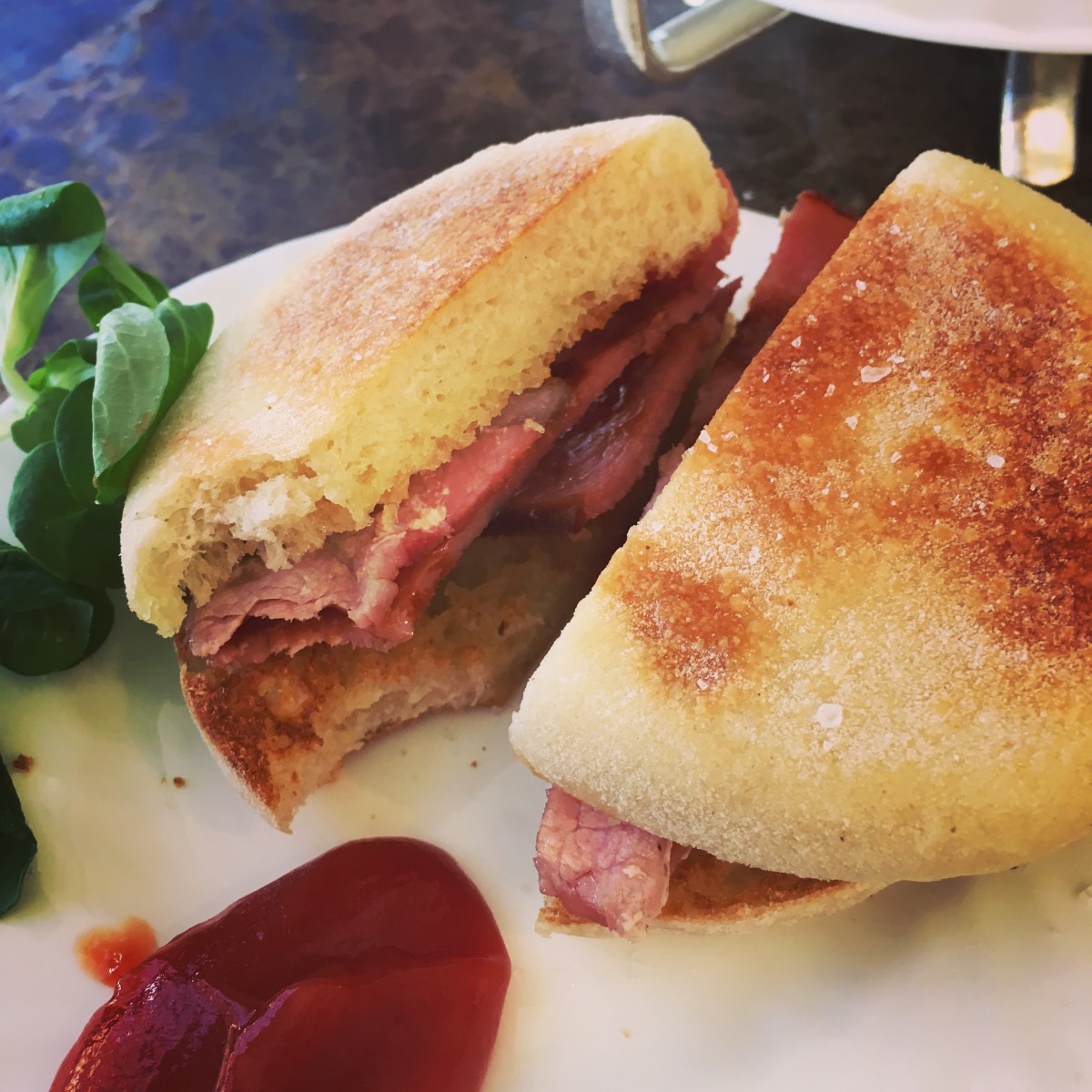 There is probably no nicer setting for a leisurely breakfast in Harrogate than Bettys Cafe Tea Rooms and with this offer available for all of June it means you can enjoy it all the more. I'm especially tempted, given the chilly weather, and I'm thinking it will do as a nice bit of brunch (so no need to cook lunch either!).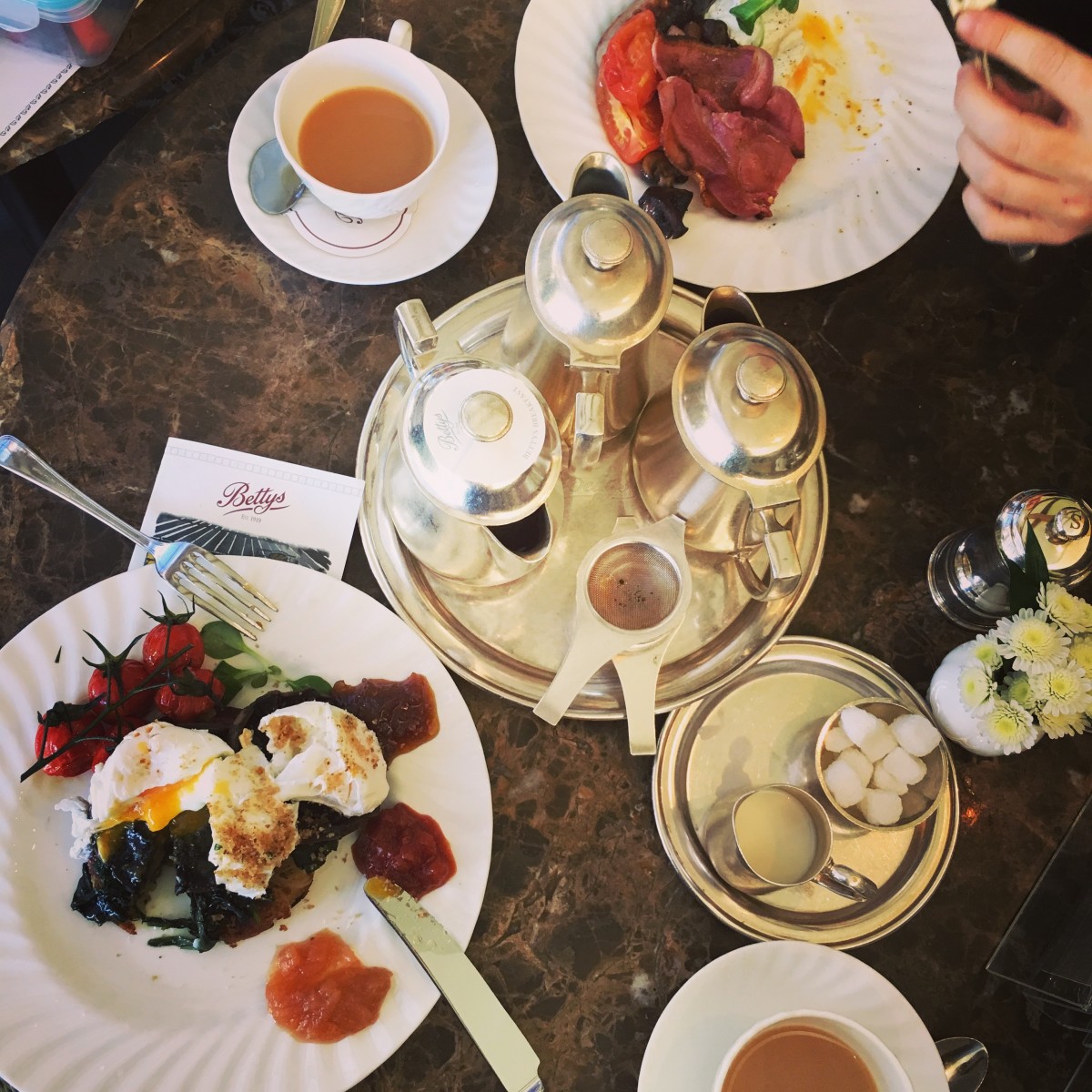 Even when the kids have gone back to school it would definitely make the perfect morning treat, post school drop-off, for a Mama's catch up! Or if you're at work see if you can somehow shoehorn in a breakfast meeting – it's an ideal venue. The bargain breakfast deal is available on weekdays for the whole of June before 11am.
The offer is available at all Bettys cafe tearooms so if you fancy a jaunt out to somewhere further a field than Harrogate there are always their other branches to check out too!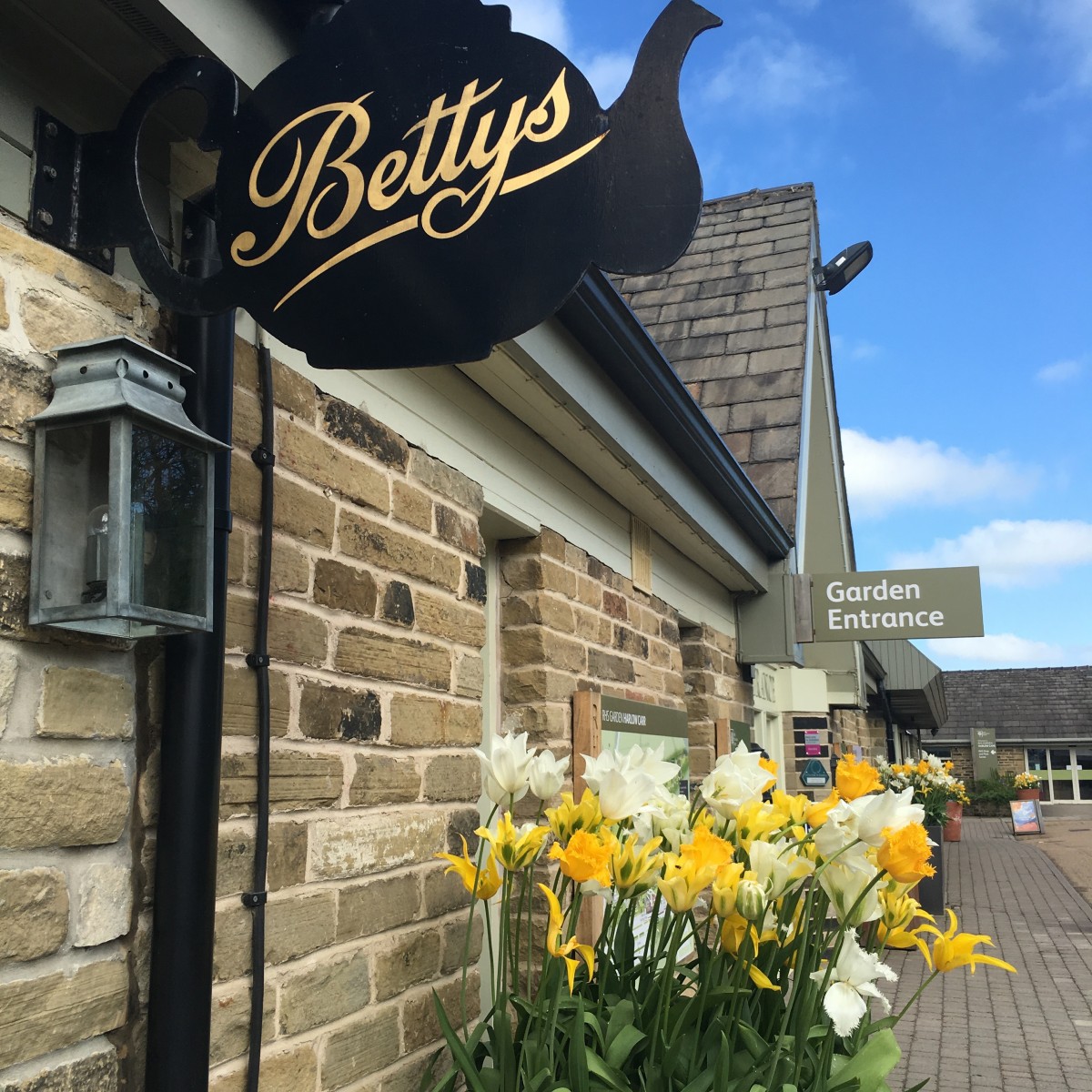 Have you been for breakfast at Bettys? Will you be enjoying breakfast at Bettys with this deal in June? I'm very tempted!
Disclaimer: Bettys kindly invited us to enjoy breakfast with their compliments.