Harrogate couple Helena and husband Micheal Linsky, have opened up their brand new Q61 Nail and Beauty Studio right here in Harrogate after their success of launching Q61 in Leeds city centre in 2015.
Launch Event
I was lucky enough to head down to their launch event last week where I got to see all the Studio beauty for myself and was treated to a gel manicure and eyebrow tint and shape!
Fashion Forward Salon
The first thing you notice about Q61 is the gorgeous decor and styling. The space has a fashion-forward approach with glamorous coffee table books and high fashion magazines throughout the waiting area, and a constant stream of video footage of fashion shows projected on to the salon's minimalistic white walls.
The salon is just beautiful, really open and welcoming  – walking through the door instantly makes you feel like you're somewhere really nice to be!
Warm Atmosphere
The second thing that hits you is the warm atmosphere, it's really lovely to go into a nail and beauty space where you're made to feel instantly at home!
The therapists all pride themselves on their easy, friendly manner and straight away you feel like you're going to be looked after and in for a real treat! You're made to feel important and valued and that whilst you're in the care of Q61 you're number one on their list! I was quickly offered Prosecco, tea or coffee and the most delicious looking Mama Doreen's cup cake!
Mama Friendly
Helena is a Mama herself, opening the Harrogate studio when her baby was just a few weeks old, already with a toddler in tow. I salute you! This meant that Mamas have been at the forefront of her mind whilst designing the space at Q61.
Dedicated Baby Feeding Room
As part of the fit out, Q61 have opened the only dedicated feeding room for breast and bottle feeding babies in Harrogate. The feeding room is available to all parents and you don't need to be a client to use the space! Anyone who's tried to feed a baby in peace and quiet in Harrogate knows there is hardly anywhere in town to do that! So spread the word! The Studio are welcoming everyone!
Baby and Small Friendly Appointments
Helena has also made sure there's plenty of space to park buggys and welcomes Mamas with Smalls in hand at the salon too.
And knowing first hand getting a babysitter for a nail appointment is nigh on impossible, the salon is also offering a selection of appointment times when Mamas are free to bring along their baby or toddler to their beauty appointment!
Lovely Therapists
My lovely therapist, Katie was really friendly, chatty and interested in me. She was a great listener and really took the time to hear how I wanted my nails doing and helped me with the all important colour choice!
I loved the O.P.I. 'stay off the lawn' green I went for, and Katie made sure I was happy with the way she'd filed my nails before she started to paint them. She was done in super quick time too, and I love the finished result. Very professional all round!
150 Nail Shades
The way the polishes were laid out too made it really easy to see the 150 nail shades available and there was a chance to have glitter on top too!
I loved the 'seasonal colours' nails section  – which makes it easy to pick an on-trend colour instantly!   Q61 offers express, luxury and bespoke manicures and pedicures, as well as highly skilled nail art and personalised nail design so there's something for everyone!
Eyebrow Shape and Tint
Katie also offered to shape and tint my eyebrows for me, which I'd just mentioned in passing. Again it was a really quick, efficient service and Katie listened to what I'd asked for too, giving me just what I'd asked for – not what she thought I needed! I was really pleased with how they looked afterwards and even Harrogate Papa noticed the improvement!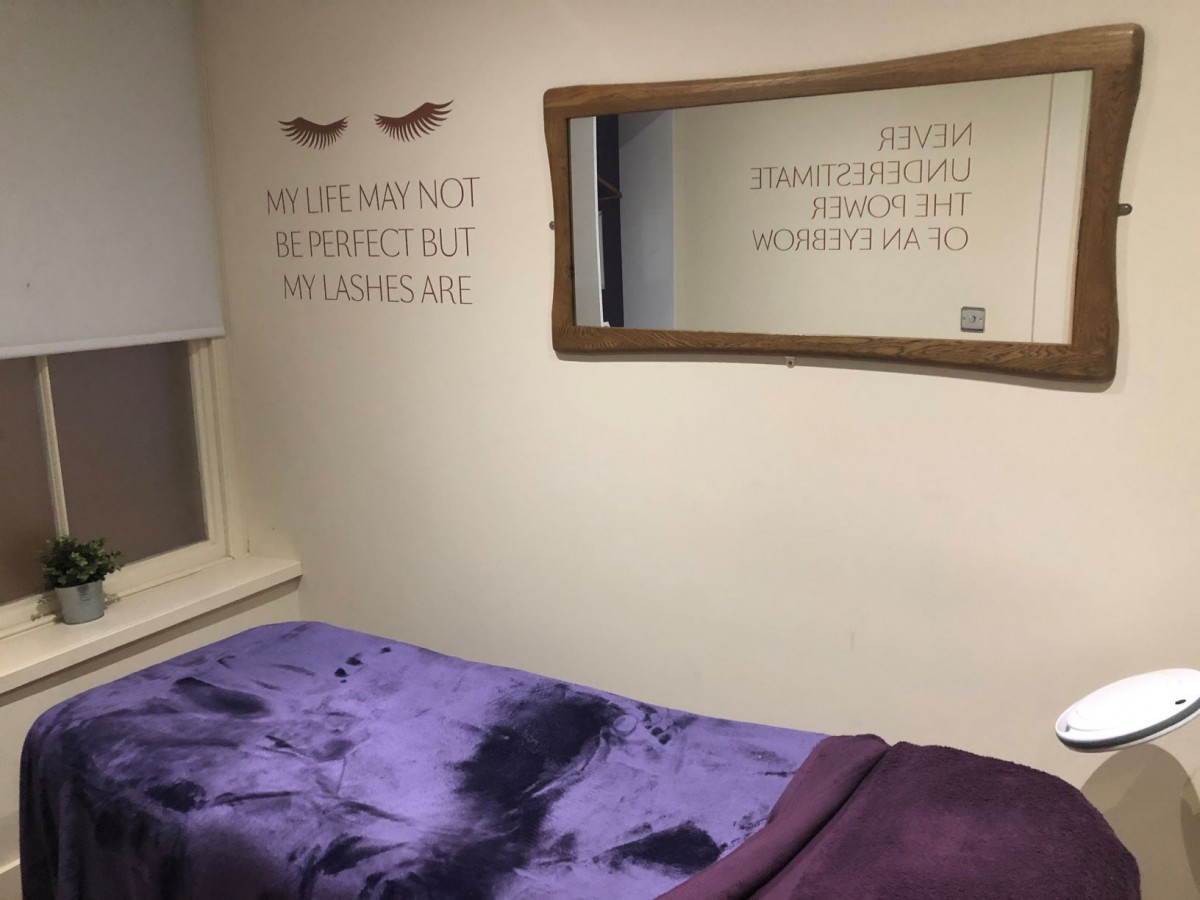 Brows, Lashes, Facials, Waxing, Massage, Spray Tan
Overall I loved what Q61 have done with the space in Harrogate, there are treatment rooms a plenty upstairs, where you can have tanning, hair removal, facials and eyelash treatments too.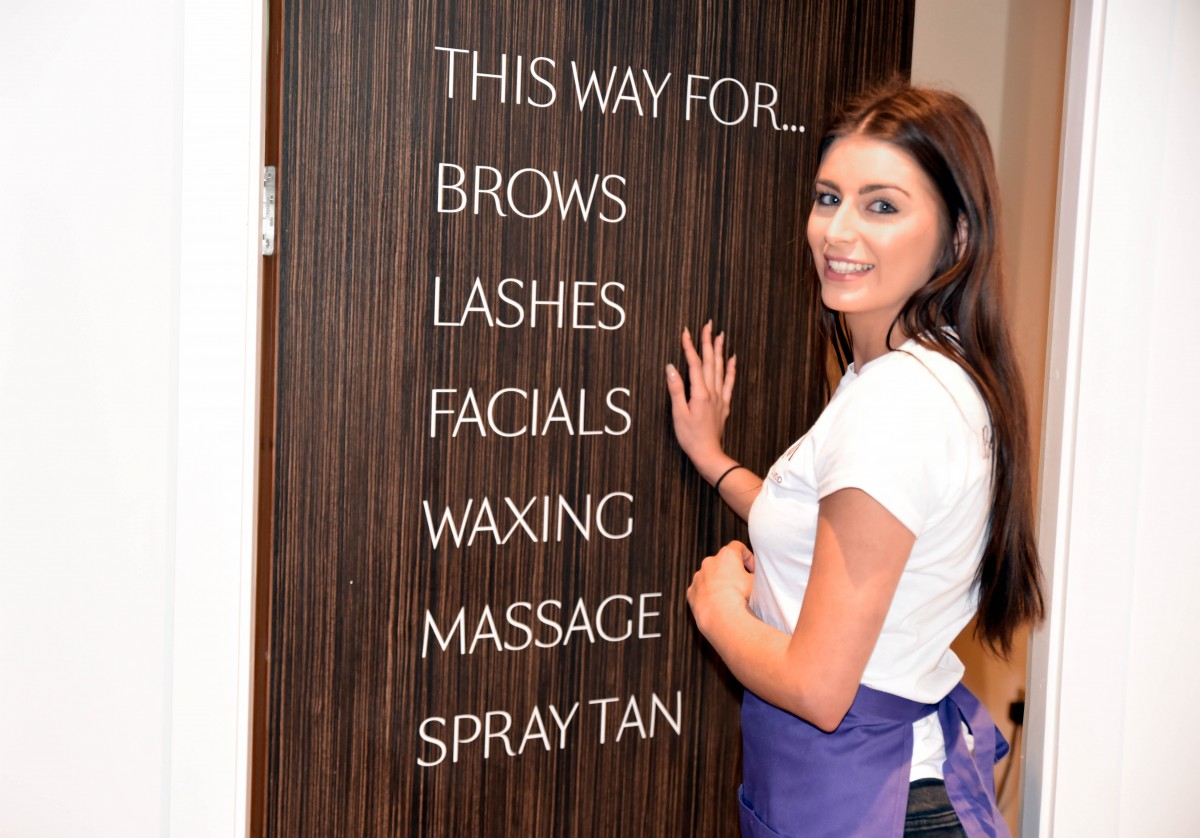 Customer Focused Experience
But the thing that sets Q61 a part from other salons is the experience whilst you're there.  Helena and Micheal have done a great job recruiting the right therapists who care about you and the quality of their work and they've worked hard to create an atmosphere that makes you feel you're completely worth it! It's an experience that will stay with me for a long time to come!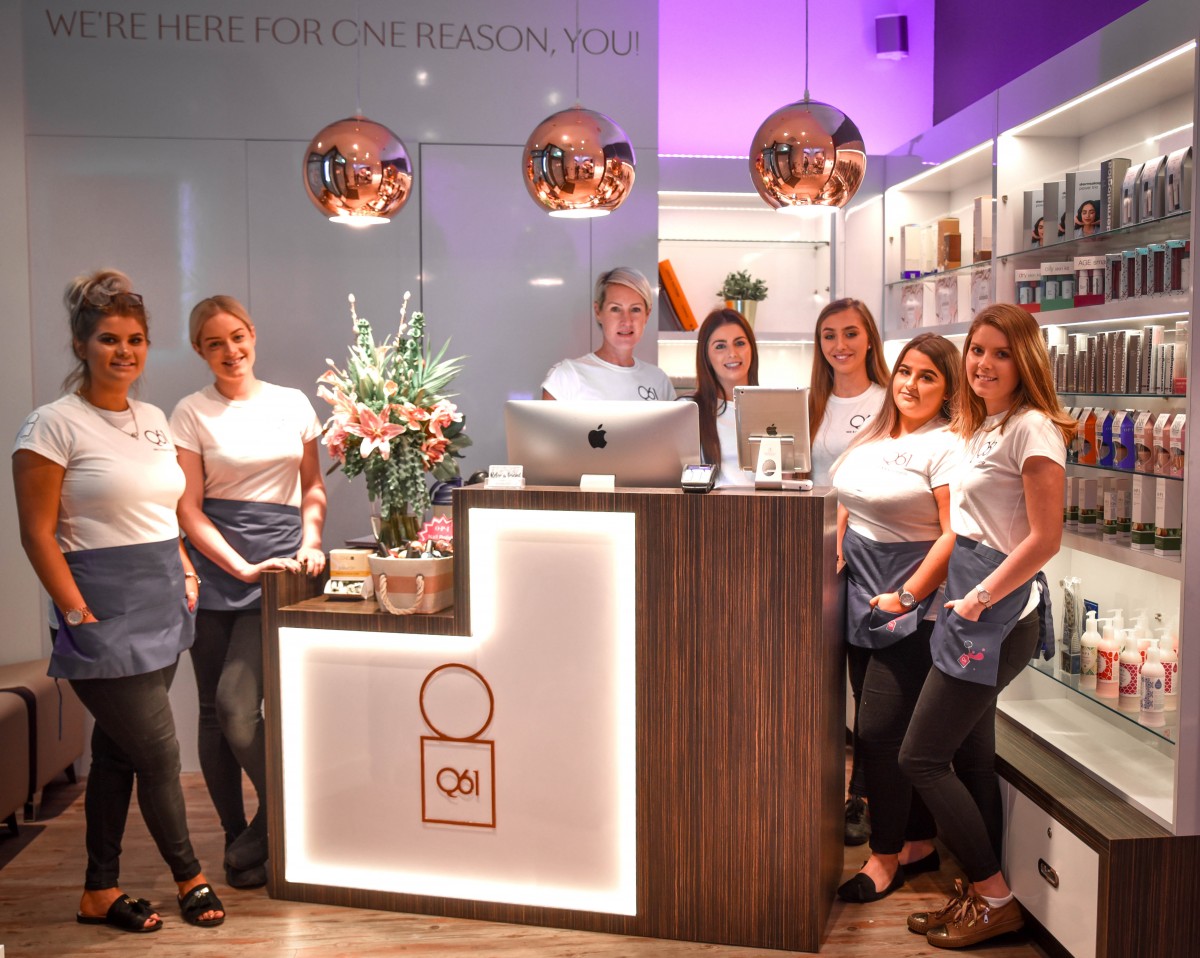 Follow Q61
You can find Q61 in Harrogate on Albert Street in Harrogate at the Everyman complex, where it's set over two floors.  You can contact them on 01423 449217 or find them on Facebook or Instagram.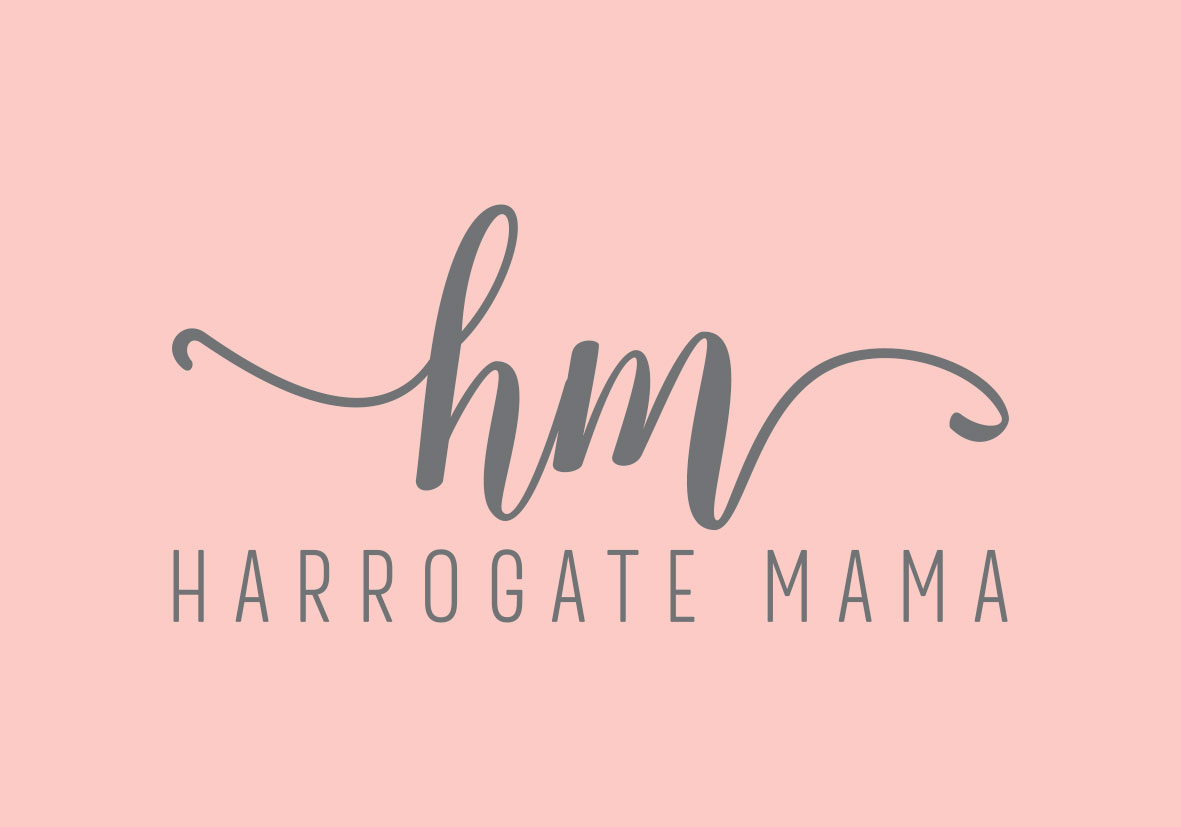 Q61 invited me to their launch event and I was treated to a gel manicure and eyebrow shape with their compliments. The views as always are my own.