The Smalls and I had an amazing time when we visited Mama Doreen's on Cold Bath Road in Harrogate over half term. It's a family run, local independent business doing great things and much loved in the town!
Afternoon Tea at Mama Doreen's in Harrogate
Such a warm welcome awaited us and we had the tastiest of treats that made my Instagram light up with likes, and the Smalls eye widen almost as large as one of their cupcakes.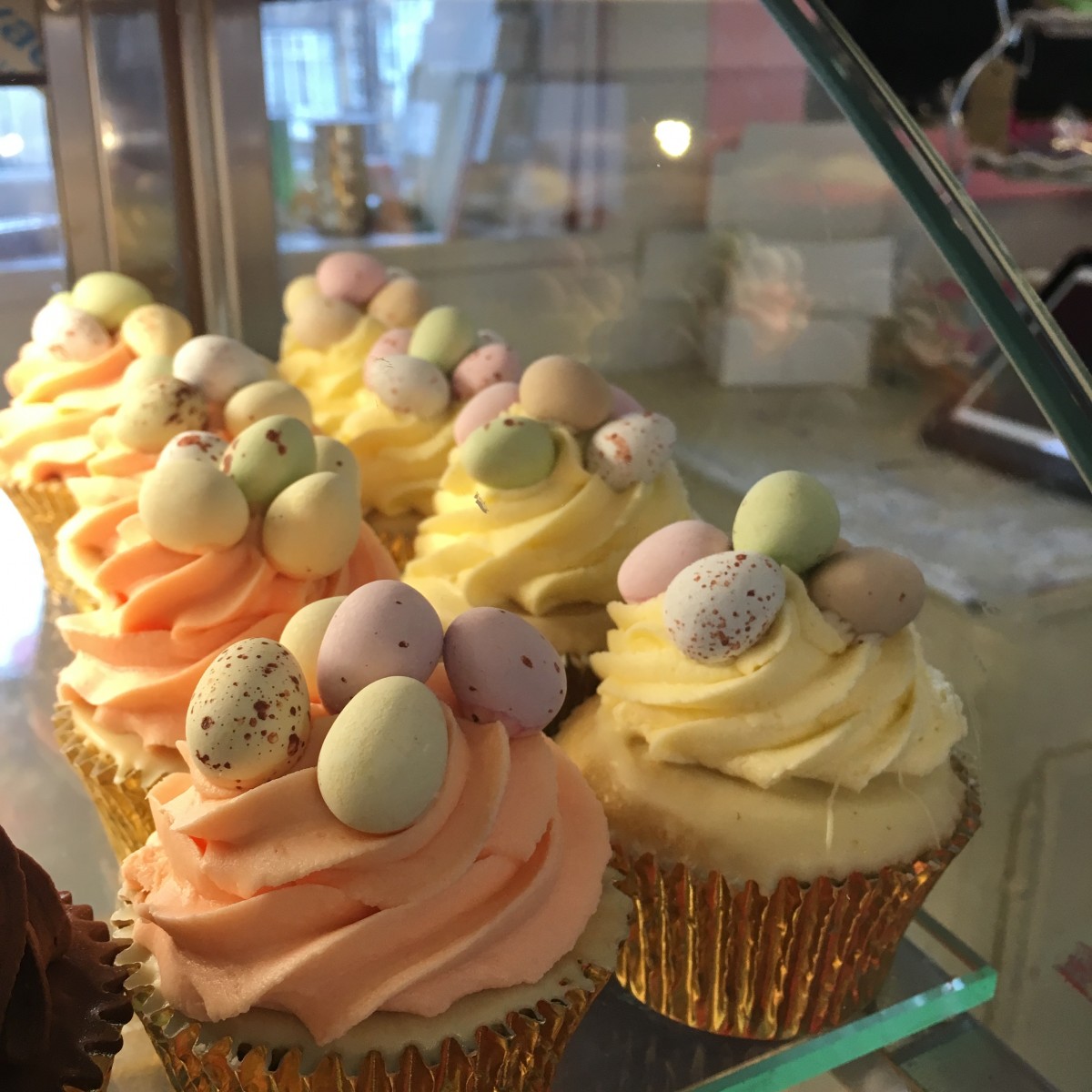 Here's a whistle stop tour of Mama Doreen's AMAZING afternoon tea.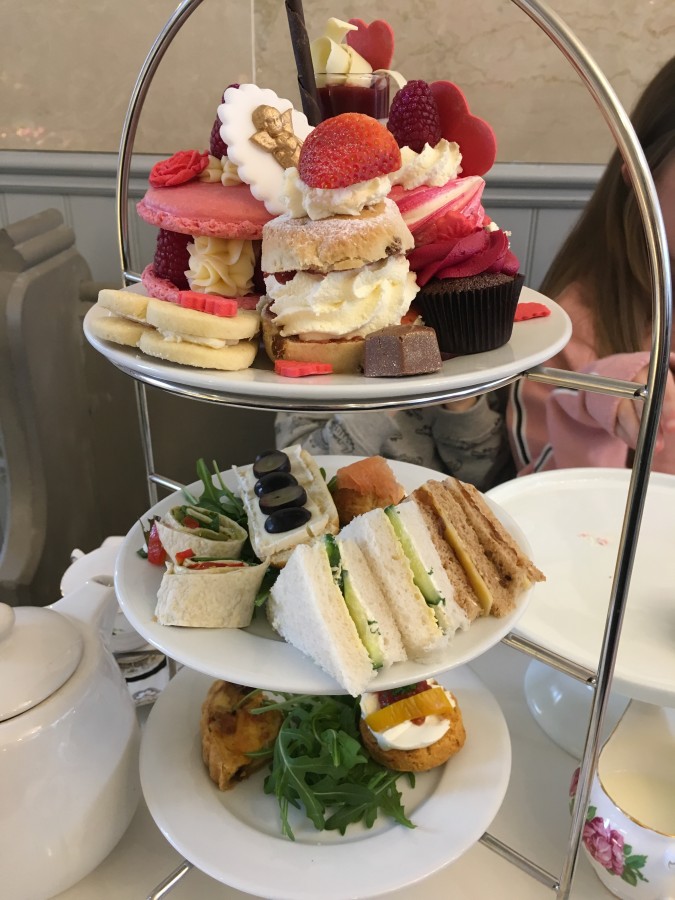 I was treated to their deluxe afternoon tea – which basically means you never have to eat again due to the incredible amounts of quality tastiness!
Savouries to Start
First there were the savoury delights; I started off with a shot of home made soup, followed by a mini Yorkshire pudding an amazing array of homemade sandwiches, from brie and black grape on brioche to more traditional mature cheddar cheese with locally made caramelised onion chutney to a Pepper pesto and rocket wrap.
Then there was a savoury scone, smoked salmon pate in a choux bun and a warm caramelised onion quiche.
The Deliciousness of Desert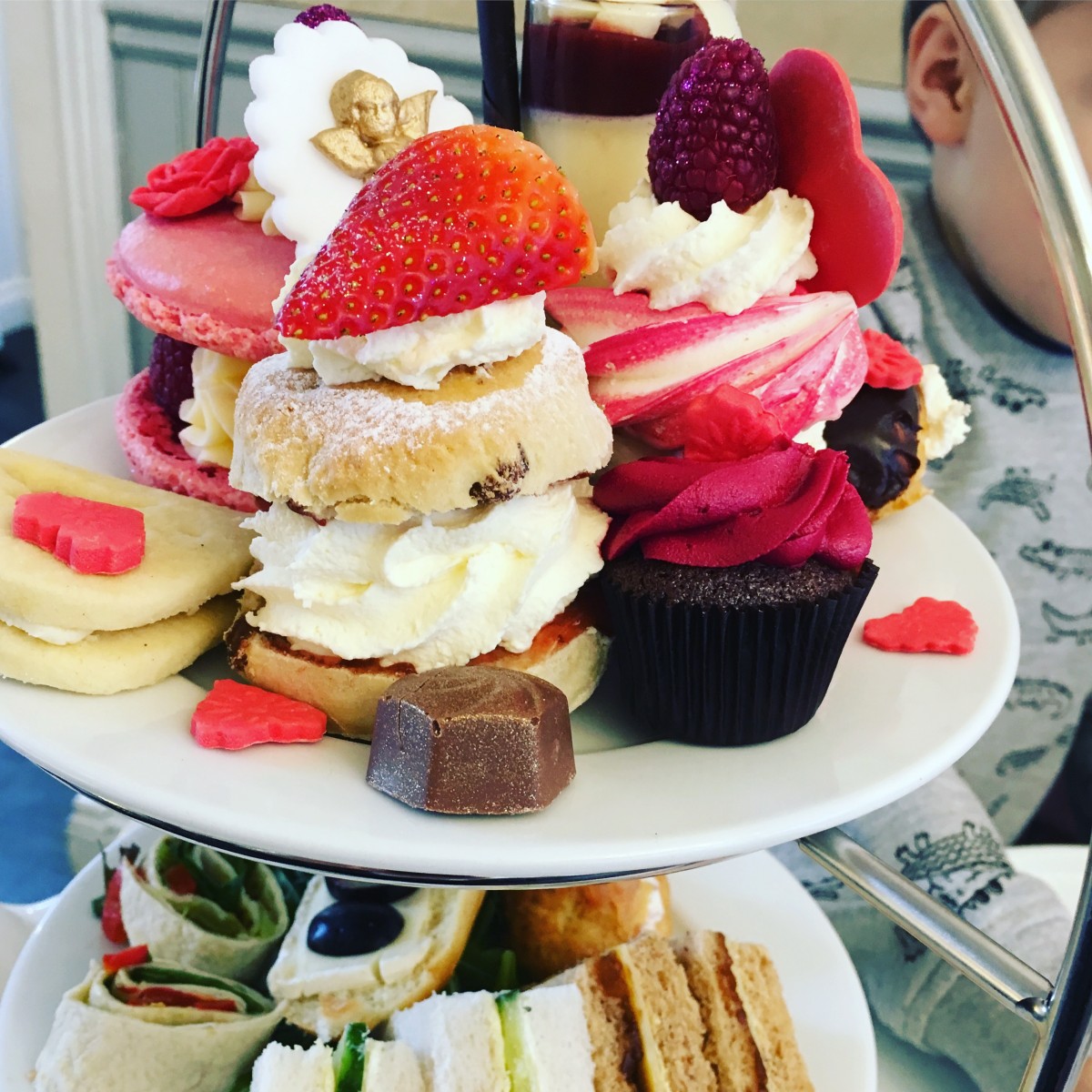 Then it was time for desert;  freshly baked scone with jam and clotted cream, a champagne macaron (my favourite of everything) red velvet, red rose, mini cupcake, raspberry panacotta, chocolate ganache tartlets, heart shortbread and chocolate eclairs!
It was all served alongside unlimited tea and coffee and finished off with champagne truffles!
Children's Afternoon Tea
The Smalls were treated to a children's afternoon tea which included; a choice of ham, cheese or jam sandwiches, accompanied by gorgeously detailed cakes!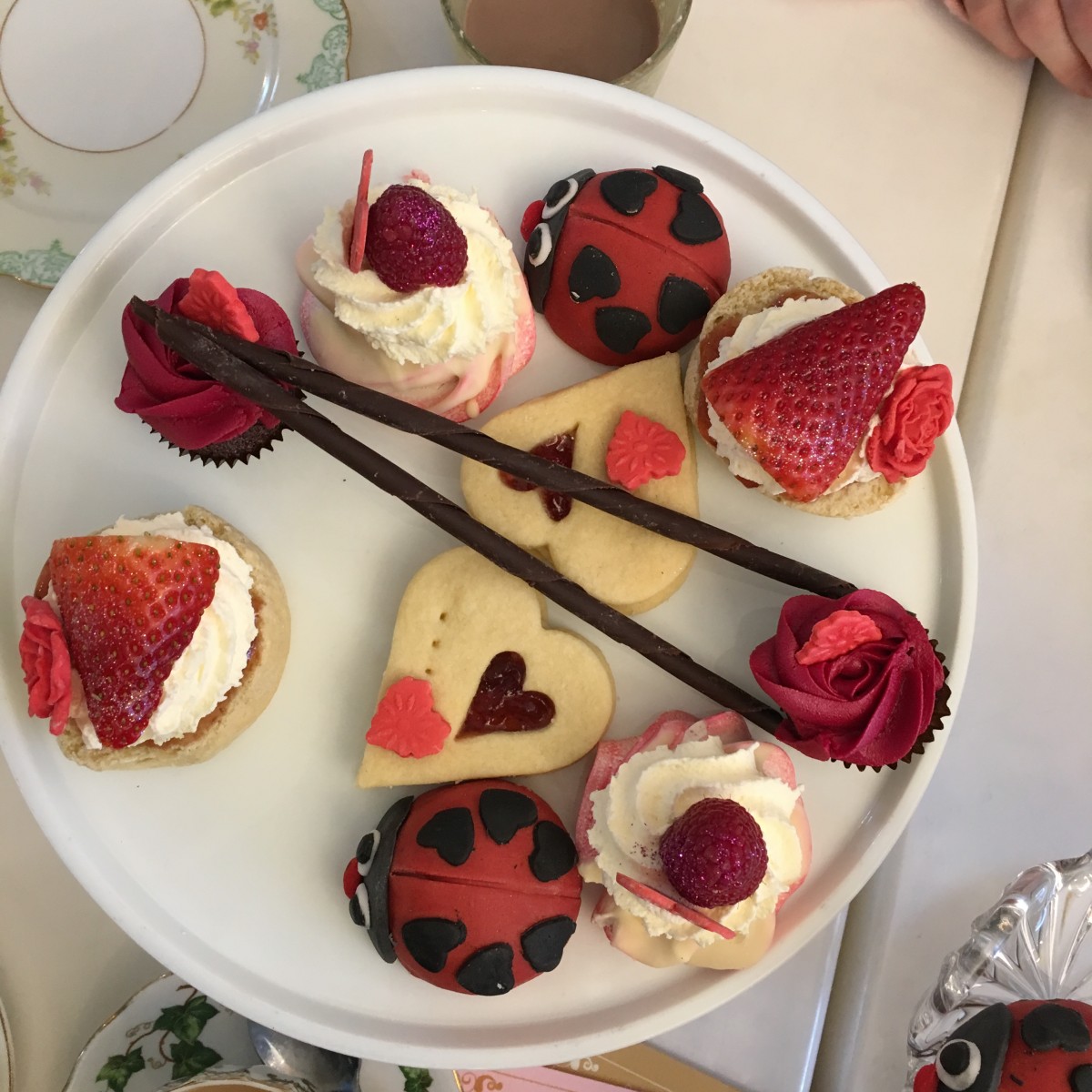 A selection of themed cakes, soft drink or hot chocolate with cream and marshmallows and as if that wasn't enough a bag of sweets to take home too!
Mother's Day Treat
Mother's Day is on Sunday 11th March and Mama Doreen's have a host of lovely afternoon tea options for the weekend, they're also doing some fab cupcakes and vouchers for a treat to gift!
Champagne Macaron
Mama Doreen's was a lovely place to visit for afternoon tea, full of amazingly tasty goodies, the Smalls and I had a great time and we'll definitely be back, specially for that amazing champagne macaron!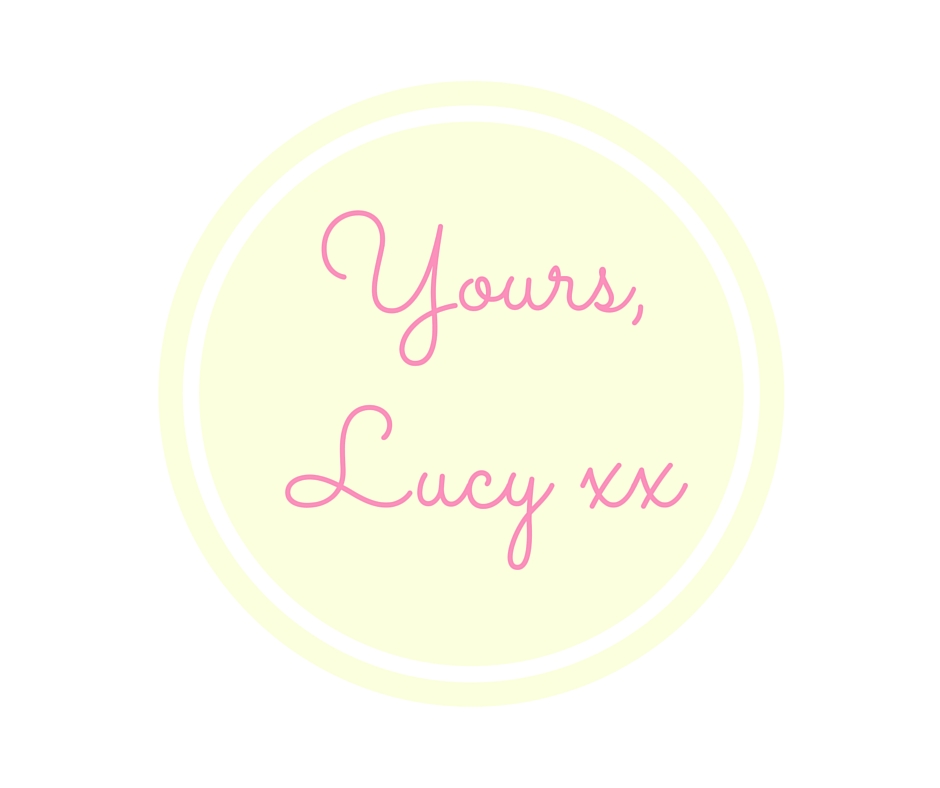 Disclaimer: Mama Doreen's invited us in to say thank you for mentioning them in a previous post I'd written as a gift, I was under no obligation to write this post, but we had such a lovely time I wanted to share it.