This Sunday 11th March it's Mother's Day! I've learned over the years that it's worth being explicit about what you're really hoping for out of the day, as you can read in my Six Things Mama's Really Want for Mother's Day post!
So if you're hoping to be gifted something you'd actually like, alongside that PVA glued, glittered, yogurt pot, here're a few ideas that should be right up your street – in more ways than one!
You might pick up some inspo for your own Mama too!
The Lingerie Rooms
When you're a Mama treating yourself to some fancy underwear is fairly low down on the list of family priorities right? So a perfect gift would be a voucher for just that – something just for you that shouldn't be an indulgence, but is! When you wear swish lingerie you can't help but feel a little bit better about yourself, so I'd love to open a shopping treat to Harrogate's The Lingerie Room on Sunday, ,wouldn't you?
Porco Rosso
Pizza and wine you say?, You had me at pizza! Porco Rosso bar do a fab aperitivo for one of their stone baked-pizzas and a glass of wine for £10. If I was to receive a 'voucher' for that, along with a pass out for the night with some Mamas I'd be happier than a Mama on Mother's Day!
Rudding Park Spa Day
What's not to love about a Rudding Park Spa Day at Harrogate's newest and fanciest spa?! This is the ultimate luxury gift that you're well deserving of! A whole day of pampering and relaxing, perfect! Watch out for my full review coming soon!
Harrogate Gin
If you, like me, are a Gin lover than the only thing nicer than drinking Gin is enjoying a candle infused with the botanicals of Harrogate's finest Gin! Better still, why not light the candle while you drink the gin, best of all do all that while you're in the bath with not a Small in earshot preferably and you've got a perfect Mother's Day right there!
Harrogate Gin candles and Gin are available from Harrogate Tipple and their prices start form £5 for a tiny Tipple to £25 for a candle and they deliver right across the UK with free delivery in Harrogate.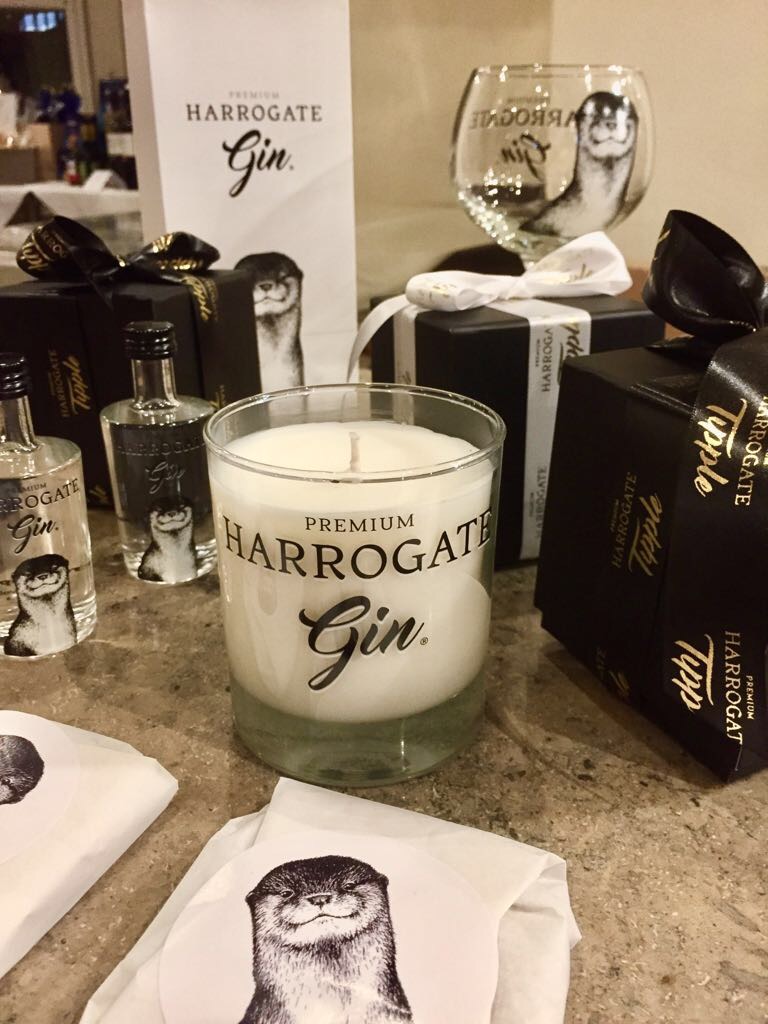 Bettys
Pretty much anything gifted from Betty's is getting my vote on the day designed for Mamas! From a fondant fancy to a full blown Lady Betty Afternoon Tea so long as it has Bettys on it somewhere it's a winner as far as I'm concerned! You can read all about when I went with my own Mama on my blog post What Delights does a Lady Betty Afternoon Tea Hold?
I hope whatever your Mother's Day holds for you – you have a lovely one, that starts with a lie in!