Over half term we were lucky enough to take the small people on a trip to the Big Smoke! They had loads of fun spotting the landmarks they recognised from books and TV, bezzing about on the escalators at the Tube stations and most notably enjoying the hotel buffet breakfast!
One of the best things we did on our trip to London was ride the Emirates Air Line cable cars across the Thames! It is a fantastic way to see the famous city skyline and get a perspective on the city. At £4.50 per adult (or £3.30 if you use your Oyster card) and £2.30 per child it was considerably cheaper than the £109 for the five of us to ride the London Eye!
You board from North Greenwich (or the O2) on the Jubilee line and it takes you over to Royal Victoria on the DLR. We were staying at Canary Wharfe so it was no distance at all, we even had the added bonus of a three minute boat ride across the Thames to the Isle of Dogs from our hotel, which went down a storm! You do go incredibly high over the Thames, so not one for the feint hearted, the girls weren't phased by it at all and you can see SO much!
The girls and I took the cable cars to ExCel as we were attending the brilliant Kidtropolis event with thanks to Guinness World Records! There was loads of kid friendly stuff to get involved with and Guniness World Records were breaking live records on their stand too! My girls LOVE the Guinness Book of World Records and I know it'll be making an appearance on their Christmas lists this year.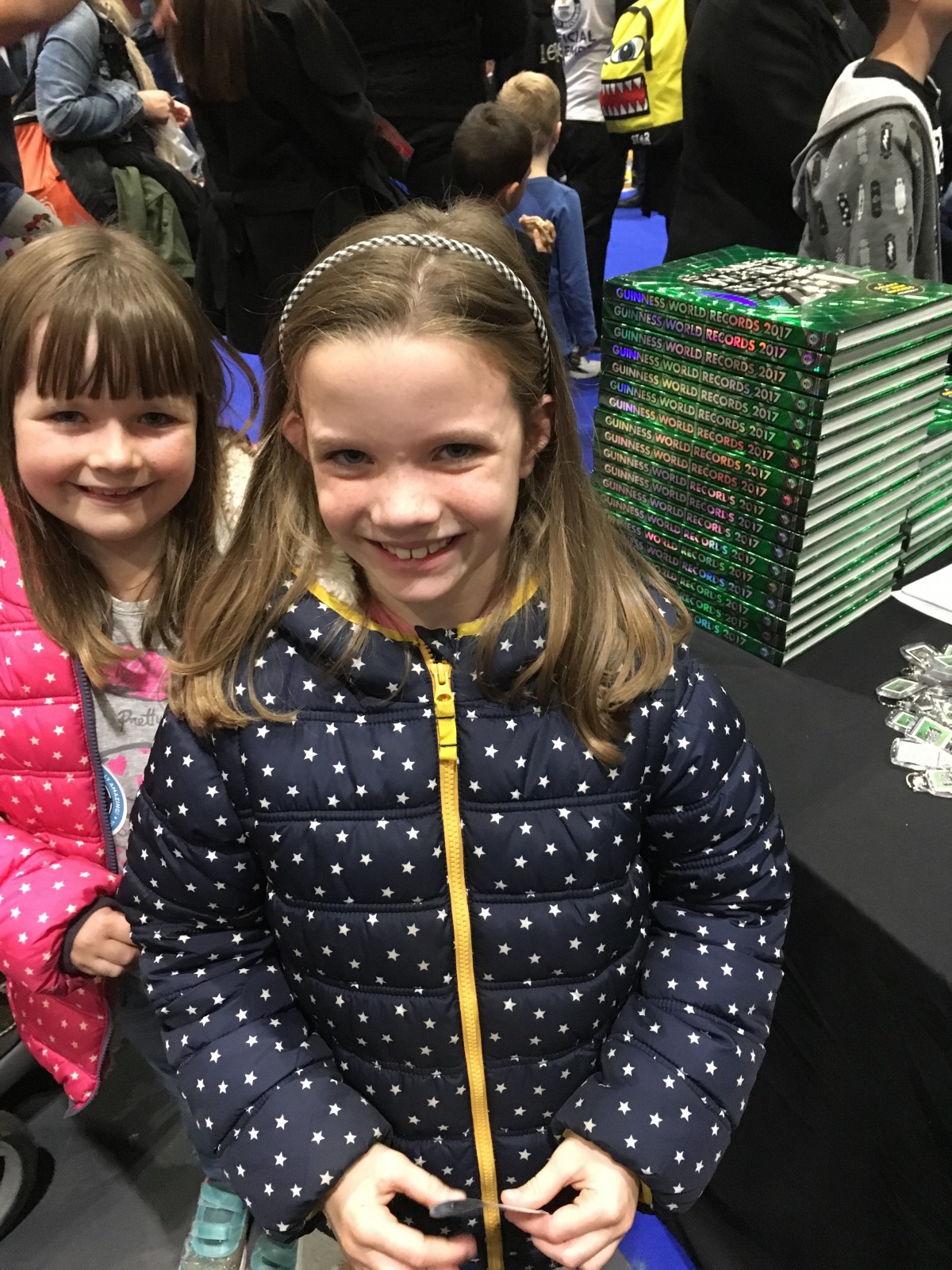 We were due to catch the DLR back into central London as it was more direct from ExCel but the girls were desperate to ride the cable cars back again, so we did! You can fit up to ten passengers in each Gondola. There was no queue either way when we went and we had our car all to ourselves on the outbound journey. It lasts about ten minutes and there's an insightful video/audio commentary too!
Once we were back at North Greenwich tube station it only took us about 20 minutes (all on the Jubilee Line – no changes) to get to Green Park station from where we walked easily to Buckingham Palace.
It was the best £10 we spent all weekend and would really recommend it! We, of course, took the kids to see all the obligatory landmarks around the bustling city too, but it was the Emirate Air Line they raved about most of all!
Disclaimer: Guiness World Records kindly gave us tickets to attend Kidtropolis