Last week I was invited to the new M&S 'Plant Kitchen' launch event in London's trendy Soho – this month is all about Veganuary so what better time to share news of the store's newest Vegan sensations!
Plant Kitchen – Vegan Revolution
I've been a vegetarian since I was thirteen, which means the vegan revolution is good news for me! Older relatives still ask me if I'm 'still a vegetarian?' – like it's something I should really have grown-out of by now! But the truth is I'm just not that keen on meat!
Vegetarian Mama
I'm not a great vegetarian – or a particularly ethical one. I always have gravy at Sunday lunch and I eat some fish! I've always fed the Smalls sausages and cook meat at home – though we don't eat much red meat, mainly since I don't really know how to cook it properly having never learned!
New Vegan Food Everywhere
The new Vegan revolution has taken the UK (and a lot of the world) by storm in  recent years and it looks set to stay. As a vegetarian person this can only mean good things! It means there is a whole host of new food to try popping up on menus in restaurants and on the shop shelves and who doesn't want to live in a society where eating more fruit and veg is high on the list of things to do?!
M&S Plant Kitchen Range
So I was particularly excited to find out more about the new M&S Plant Kitchen range that they have just launched in time for #veganuary. It's been created by their teams in their development kitchens to be tasty to eat and easy to cook, and the variety is huge!
London's Soho
I went down to London's trendy Soho where M&S were hosting a Street Food Festival event to showcase the new Plant Kitchen food and drink and had the chance to try loads of the new dishes for myself!
No-Meat MeatBalls
Some of my faves included; the no-meat meatballs – which were served with a Mexican guacamole and sour cream, with spicy salsa and tortilla chips. Really very good!
No Chic'n Chunks
The no chic'n chunks also looked really interesting so I was keen to try. I'm pretty sure if I served these up to the Smalls in their regular chicken Korma I make for them they wouldn't be able to tell the difference – I might try it as an experiment!
Similarly I think the no chic'n nuggets would also go down the same way with the Smalls. They tasted really good and I wouldn't have guessed they were vegan!
Vegan Pizzas
The vegan pizzas I'm pretty sure weren't vegan (although obviously they were!) they looked top notch and packed with veggies galore!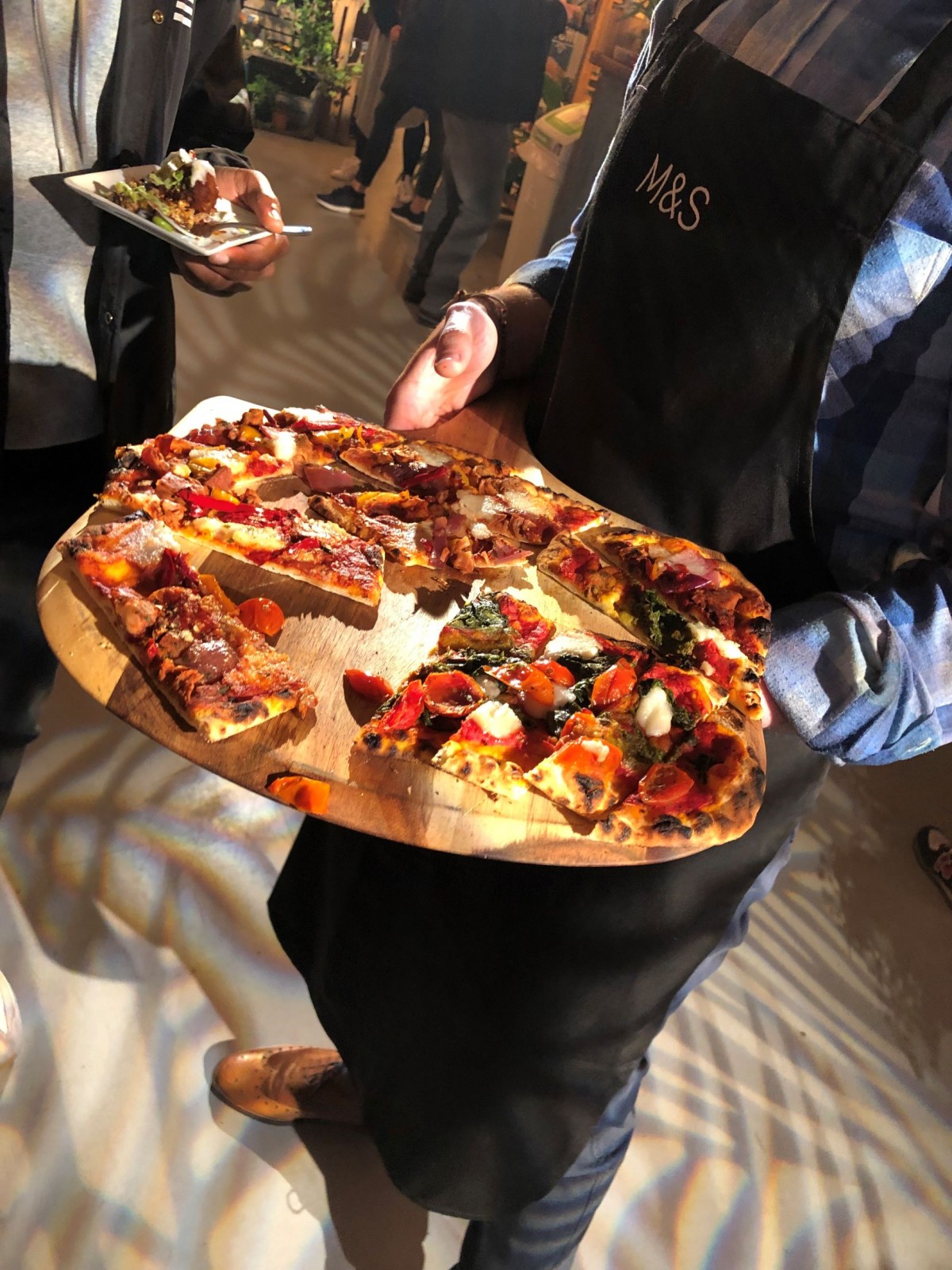 Vegan Food on the Move
And the M&S food on the move range was just a delight to look at – all the rainbow in a dish, it really was my kind of food!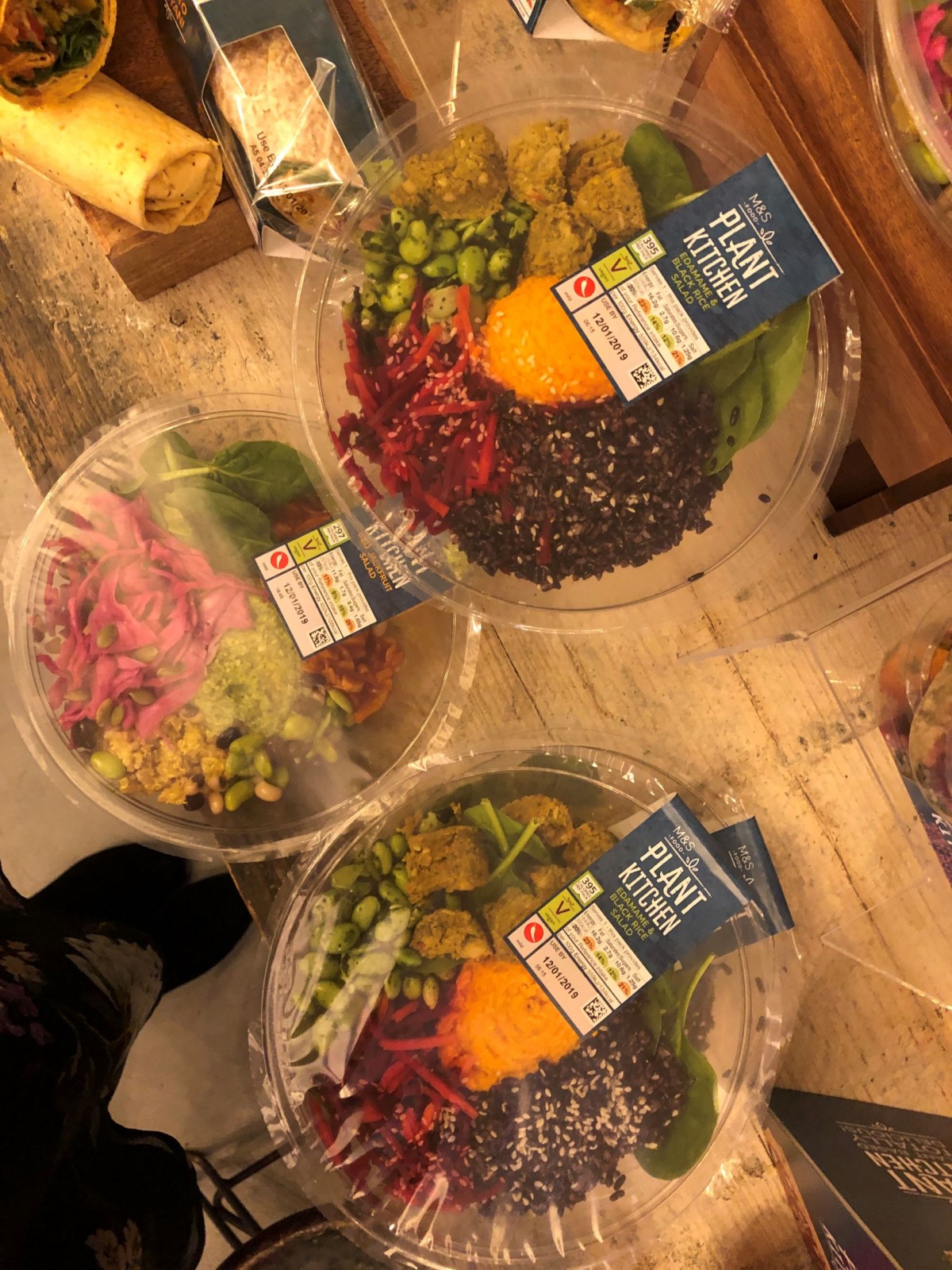 I was lucky enough to speak to Helen Brennan who heads up the product development for 'food on the move' for M&S who talked me through the range. Can't wait to pick up a bowl of that goodness for my al desco lunch very soon!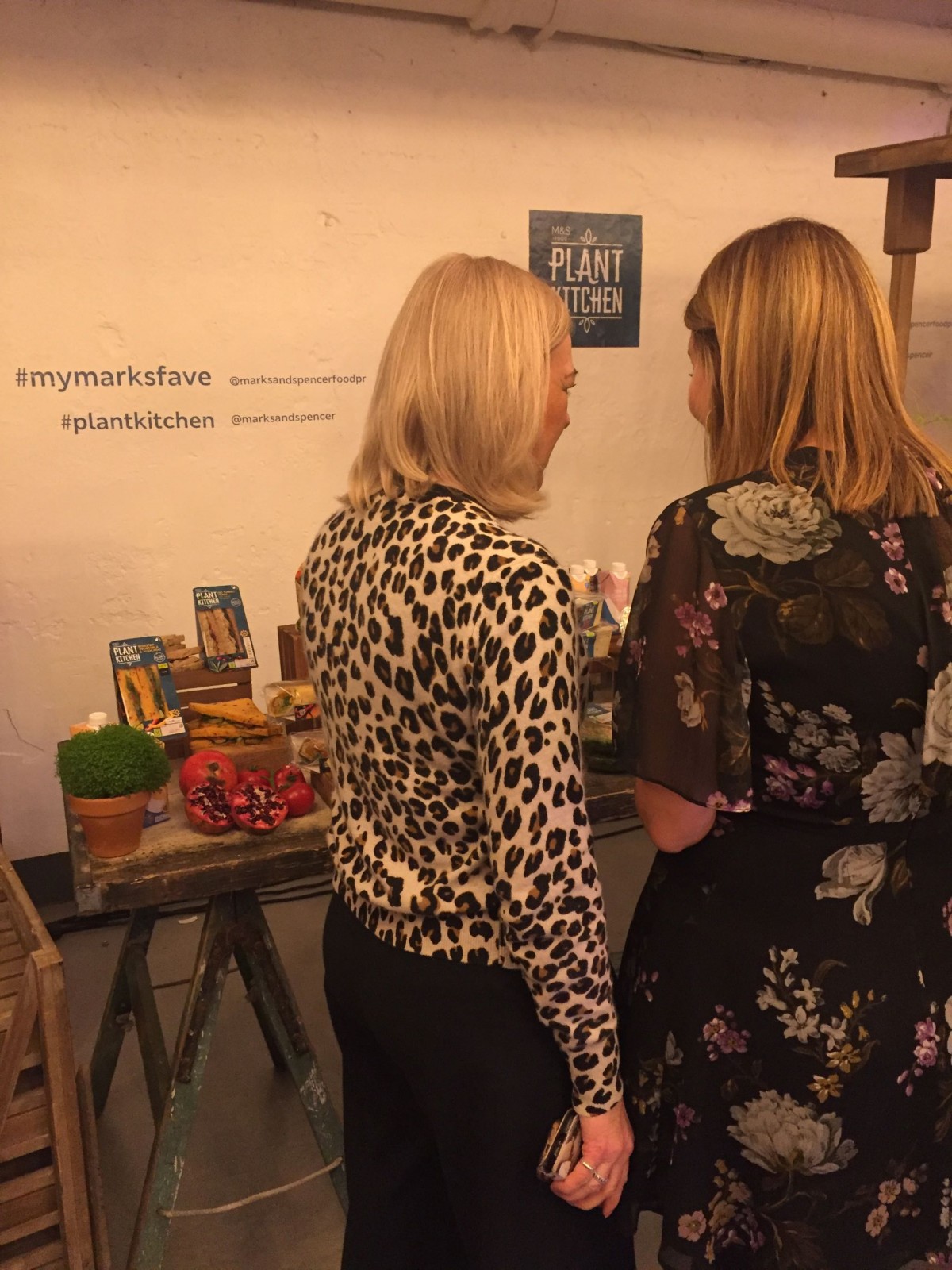 Vegan Cocktails
Plus there were some great tasting drinks to try, all of which were also Vegan! They included the M&S Pina Colada, which comes ready mixed in a bottle and it's made with coconut milk, so ideal for Vegans (and non vegans) everywhere, I loved it! I'll be buying this again soon!
There were also some healthy choice juices to enjoy including the Charcoal and Apple shot – charcoal very much having a thing at the moment, what's that all about?! Anyway – the good news is it tasted amazing and so if it's also good for you – what's not to love!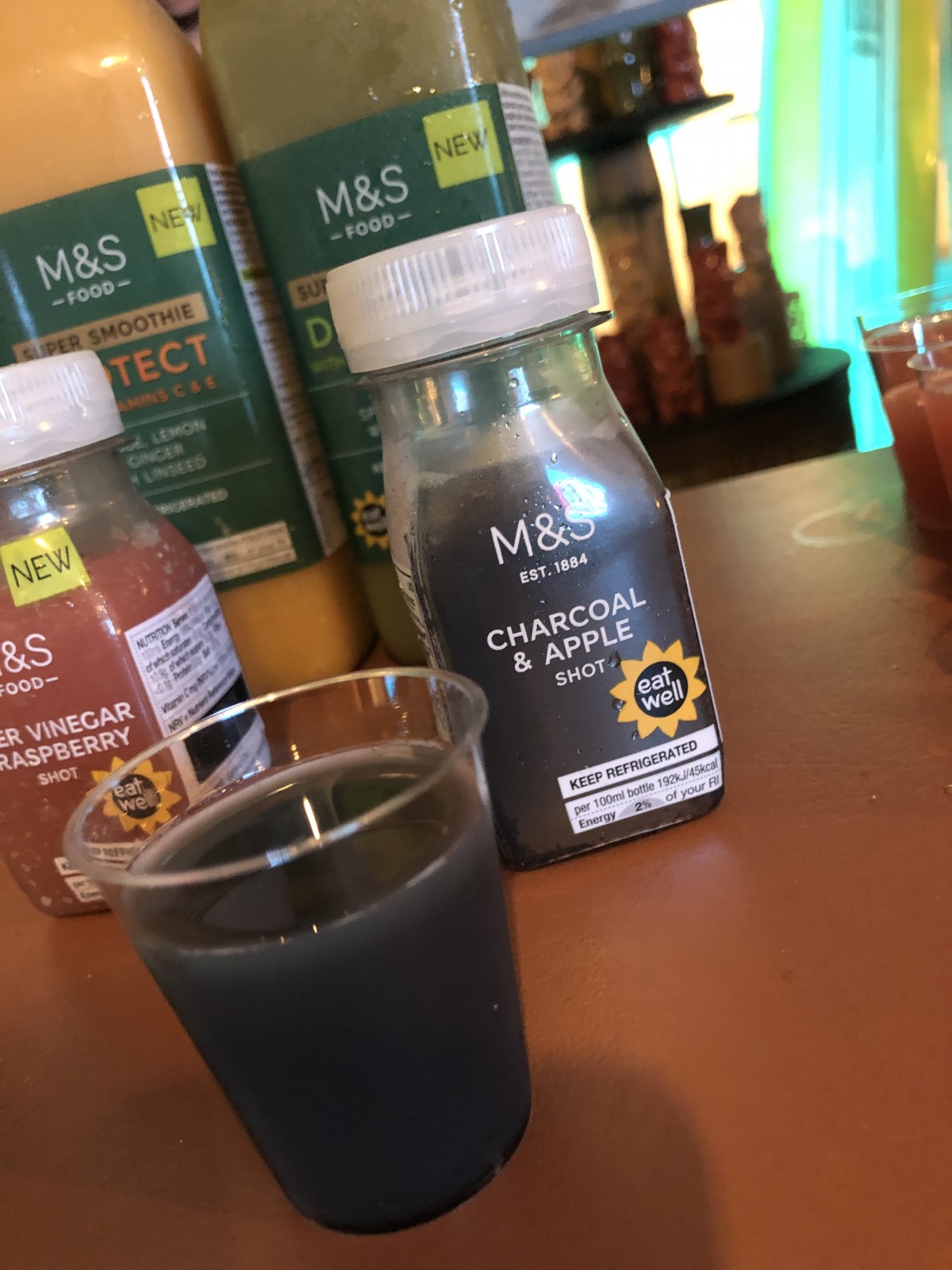 Changing Mealtimes across the UK
All in all I think the new Plant Kitchen range from M&S is set to change a lot of mealtimes across the UK.
The Smalls tried the popcorn cauliflower the other night and they had no idea it was cauliflower, which was fab – as they tell me they don't like cauliflower! Ha!  A great way to get them to try more veg! I'll definitely  be shopping the range and seeing how the famalam get to enjoy going Vegan without even knowing it! Perfect! #HiddenVeg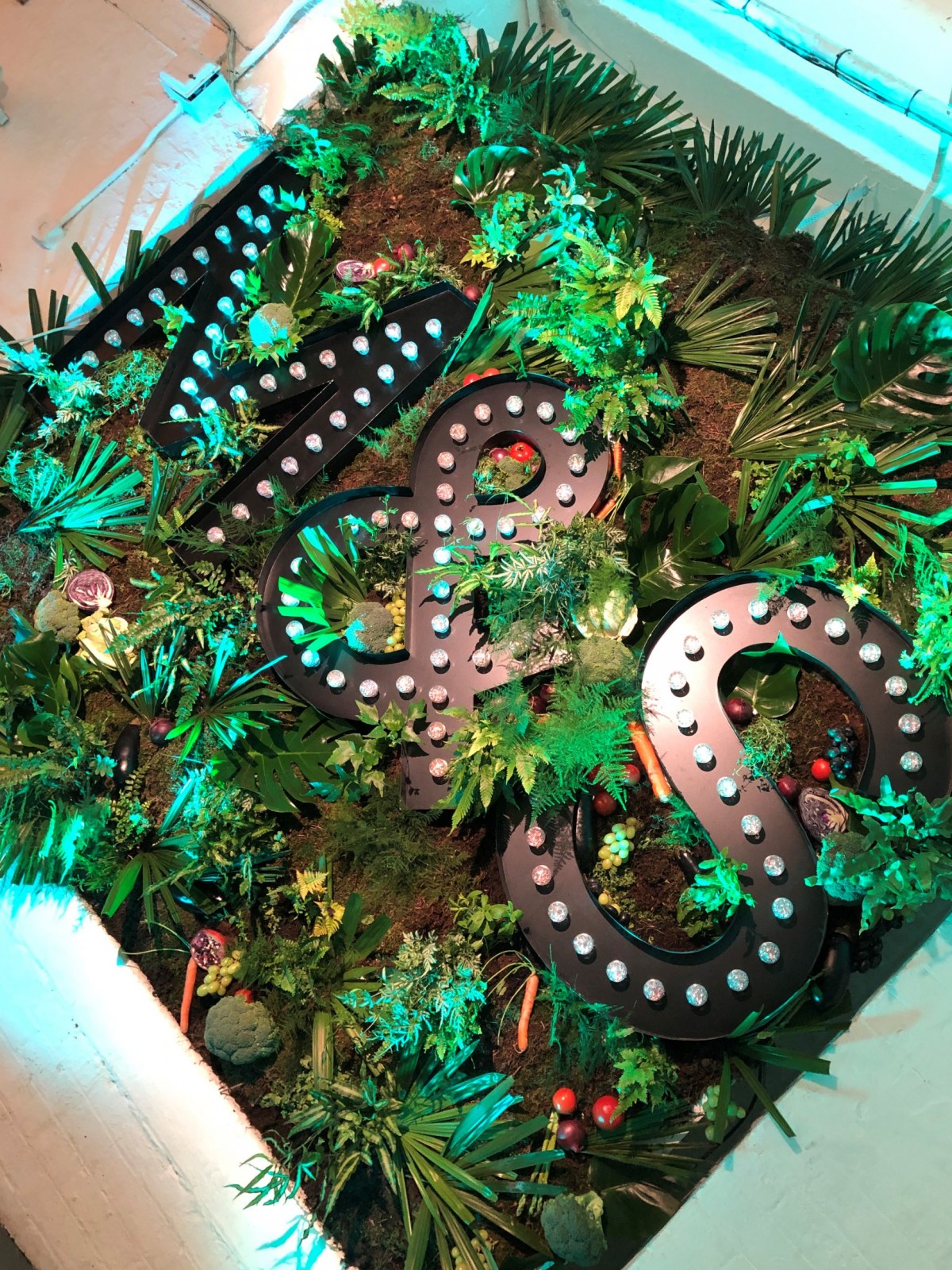 Have you tried the new M&S Plant Kitchen range? What do you think? Have you got any faves yet?!