A few weeks ago I was lucky enough to get out and about in Harrogate for a blog photo shoot with the super talented photographer Catherine Gibbin. We had so much fun!
Catherine took some brilliant 'at-home blogging' shots of me a couple of weeks back but I was keen to get some shots to position me as a 'Harrogate' blogger too. So we decided we should take some 'out and about' shots showing off Harrogate at its finest to complement them!
The shoot against the backdrop of Harrogate, was to help create images that would help increase the credibility of my blog and make it look a bit more professional so as to make it really stand out that I am blogging all about Harrogate.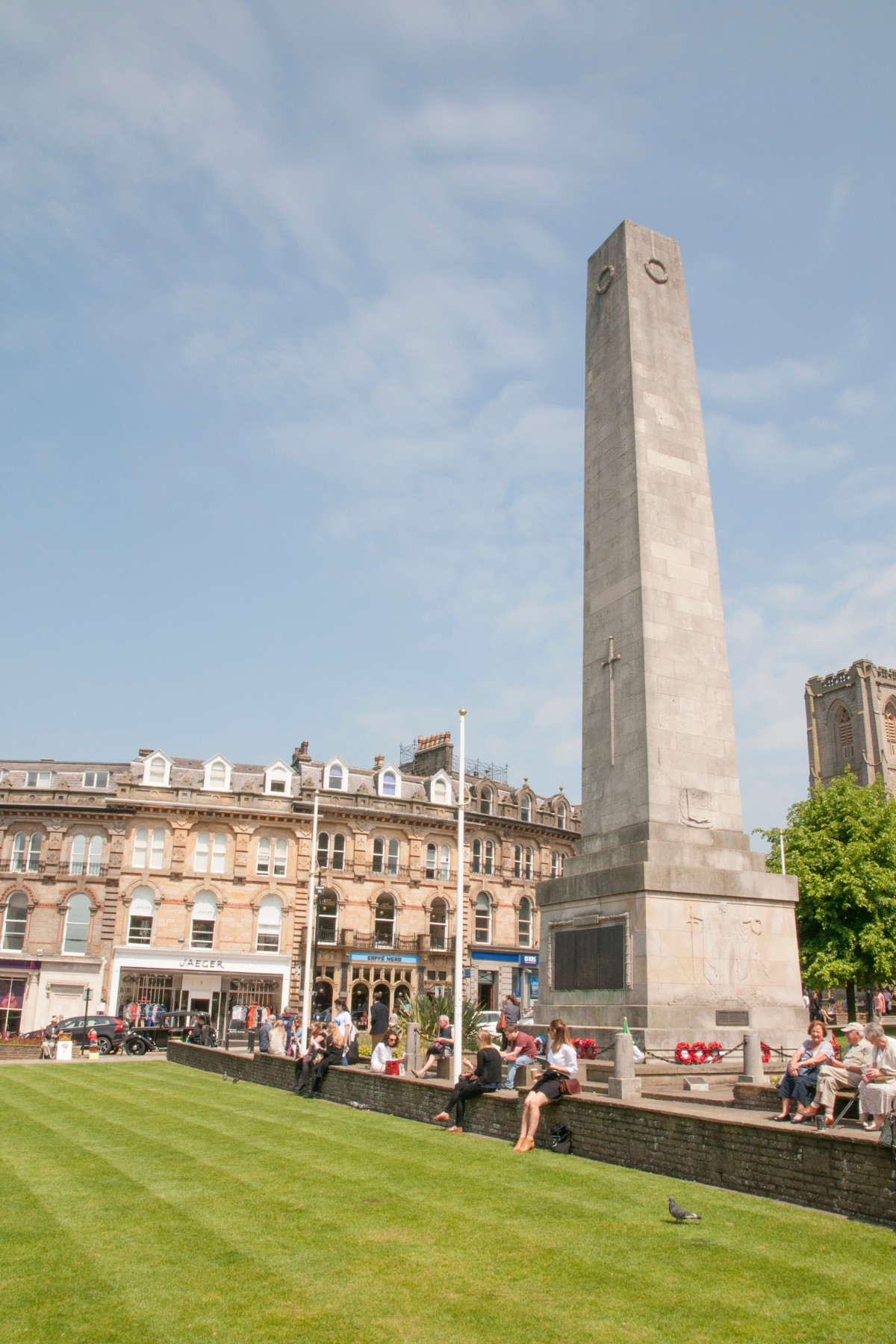 We were blessed with a really sunny day which illustrates beautifully all of what Harrogate has to offer! These photos capture some of what Harrogate means to me as a blogger and showcases Harrogate at its finest!
I love the Harrogate Stray and have spent so many happy years enjoying its lush, green lawn and shade dappling trees. From playing rounders with my family when I was younger to a stumbling teenage walk home with friends after a few drinks in town. To enjoying a shared sandwich huddled on a bench to watching my children take their first wobbly steps across the paths, it will always hold a special place in my heart. When I lived in Liverpool for a few years it one was of the things I missed the most about our town!
The jewellery I'm wearing in the shots is by Israeli brand Danon from Jewellery-Works.com in Harrogate. I'll share all the details on a blog post soon! LOVE that double star bracelet ?
I love being in Harrogate and if I get the chance, on the two mornings a week that the Small Boy is at pre-school, then I really like to get  my iPad and keyboard out and head off somewhere to do a little bit of writing.
We're fortunate to have so many independents in Harrogate – I love to champion local independent businesses on my blog, they're the life blood of our town.
Places like Baltzersens are trail blazing in their field so brightly that they are leaving some of the better known chains stalling in the wings! As Harrogate locals we should keep doing all we can to support these local businesses which support our families in all sorts of ways!
Harrogate is so beautiful and I feel lucky every day that we live here. It's so green and clean and there are so many brilliant open spaces, shops, restaurants and cafes, we really are spoilt for choice!
Montpellier Gardens is one of my favourite backdrops of Harrogate. I have fond, youthful memories of sitting outside the 'Blues Bar' having a couple of drinks and now I enjoy it with my own family, swapping the bottles of beer for ice-creams.
It wouldn't be a piece about Harrogate if we didn't feature Bettys! Betty's is famously synonymous with the town! I worked in Bettys for a brief spell after graduating from university. I have enormous respect for the business and all the staff there, it's a busy day's work and their standards are rightly so professionally high! It remains one of my favourite lunch, breakfast, tea, coffee spots in town!
La Feria is another local independent business that has just re-opened its doors on a much larger site on Cold Bath Road, and their outside space is amazing! We paid it a visit at the weekend and it was fabulous!
Here at West Park Stray this is my almost weekly view as I set off with the Small Boy from here for our jaunts into town! He loves to run in the wide open space and occasionally I get to sit down and watch him/ check my social media feeds here! ?
While looking back over these photos and looking at how gorgeous our town is, I feel so very proud and fortunate to live here. It's simply beautiful!
These photos capture Harrogate, and me, at our best! It goes without saying that although on this day we had a pretty awesome blogging time of it, more often than not I'm living a  day to day life which includes many of the normal life disasters as witnessed on my Wicked Wednesday features! Oh, if only it could be sunshine and photo shoots every day!!
The excellent professional make-up artist Louise Lunn did my make-up for the shoot, I loved my finished look, really natural and very me.
You can read all about Louise's expert beauty tips for Mamas on my earlier blog post!
Don't forget to check out Catherine Gibbin's photography pages too, she also specialises in family photo shoots! More on that to come!
And a fuller feature on Jewellery-Works.com will be coming soon too!
Keep an eye out for these pictures appearing on the blog and my social media – you'll have the insider track on where they came from!
Where are your favourite places in Harrogate? Do you have fond memories of places that you now return to with your own family?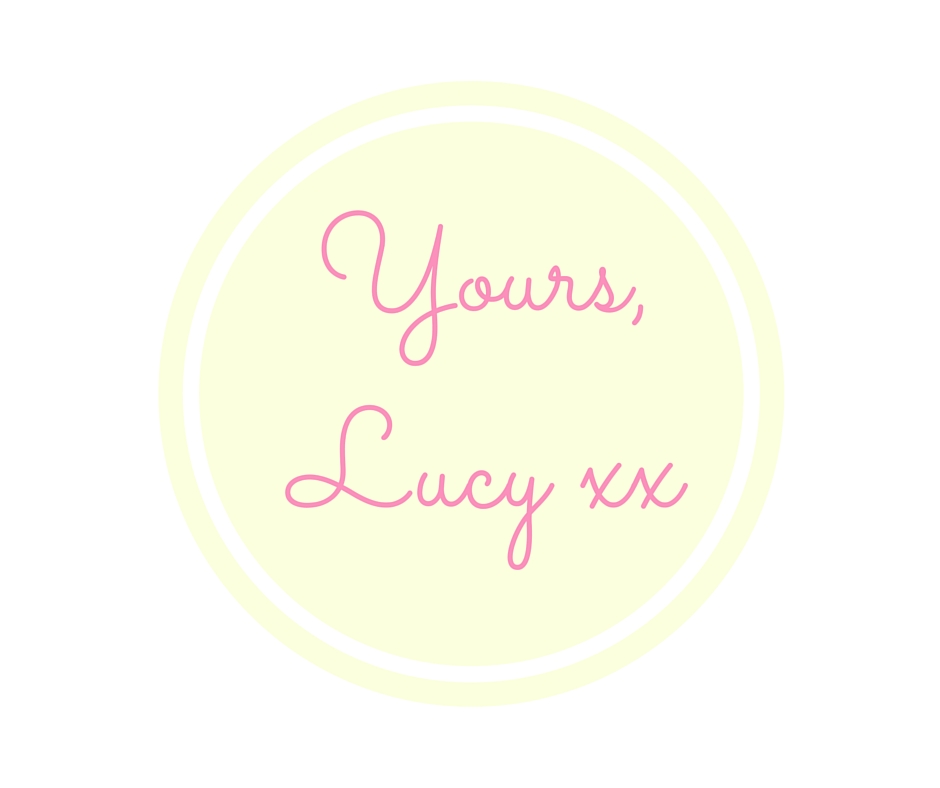 Disclaimer: Louise Lunn did my make-up for the shoot free of charge and the lovely folks at Danon kindly gifted me the bee charm necklace and Jewellery-Works.com the wrap bracelet as a thank you.