Going for a coffee with the Small Boy never fails to cheer us both up and makes me feel a little more part of the human race. We watch the world go by, chat about our day, indulge in a treat, do a bit of colouring together and enjoy our surroundings.
We've been going since he was really little so he knows the drill come cafe time; sit nicely and good things will come!
Here are five of our favourite child friendly coffee spots in Harrogate:
1. Fodder
Fodder is great as you can park right outside, which is perfect for rainy days or to save you lugging the pushchair out. They have a lovely little children's menu, offer colouring and crayons and on brighter days there's the wooden horses and tractor to play on outside. The shop is also great for a quick browse and they were offering free fruit to kids too. Well done Fodder for supporting the local families out there, as well as the local food producers!
Fodder is at Great Yorkshire Showground, Railway Rd, Harrogate HG2 8QZ
2. Christians
We love Christians as they have not one, but two coffee shop options to choose from! If you want a quick in and out the small cafe is perfect and next door is the bigger restaurant offering a much wider choice of hot meals. The restaurant has lots of space to get your buggy in and plenty of high chairs. They do a great kids menu that can also be coloured in with pens provided. The other great thing about Christians is that they have a large outdoor space, perfect for running of some steam on sunny days, and on rainy ones we've been known to kill a good half an hour browsing the Crimple Hall garden centre it's attached too! Winning at life!
Christians is at Crimple Hall, Leeds Road, Pannal, Harrogate, North Yorks HG3 1EW
3. Waterstones Cafe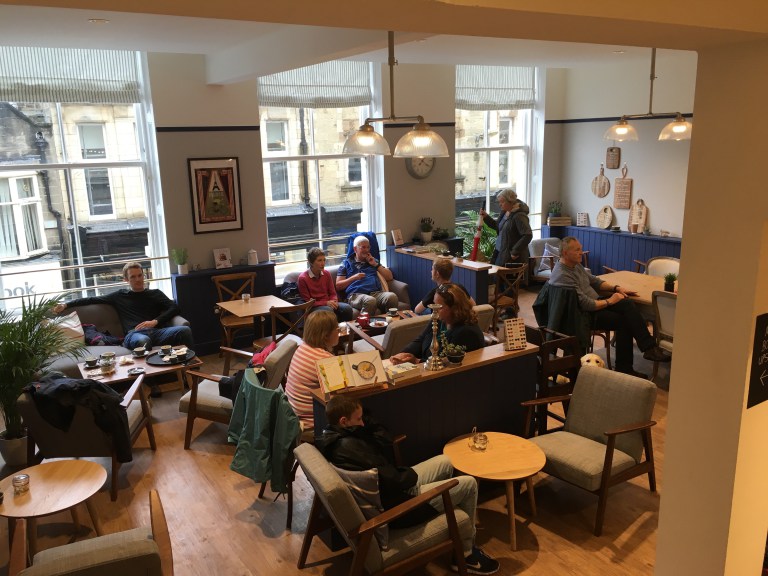 Harrogate's Waterstones opened up their cafe in late 2016. It so well laid out, bright, open and homely at the same time. There's a lift up, so you can get the buggy in and baby changing on the top floor too. They were offering free hot drinks to new mums (not sure if they still are!) and there's room enough for pushchairs too. It's located near the children's department too, with loads of fab gifts to look at and a lovely little reading bench for a quick flick through a few classics on your way out!
Waterstones is at 15 James Street, Harrogate, HG1 1QS.
4. Goose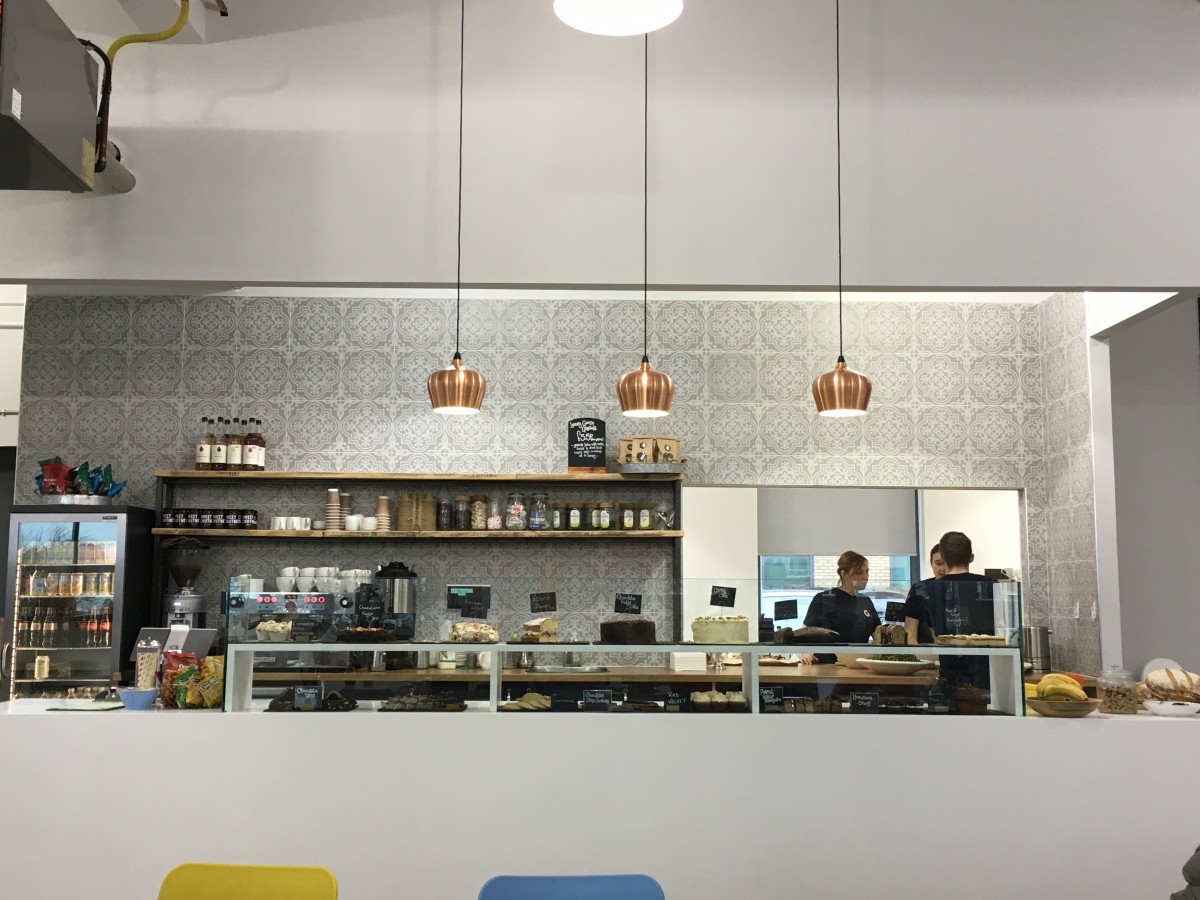 Goose is a cafe come play centre. You do have to pay £3 per child to go in, but once inside you can play with a whole host of toys, books and activities. The cafe is really well designed with lots of open space and big solid wooden tables. All the food is made on site, from scratch, even down to the ketchup and it's to a brilliant standard. They open for a breakfast and lunch menu with a separate good value kids menu too. If you're looking for peace and quiet, this is probably not the one for you, but if you're looking for a decent latte  and a place to keep your kids happy for a few hours you're on to a winner!
Goose is at The Lenz, Ground Floor, Hornbeam Business Park, Harrogate, HG2 8RE 5. Bettys
5. Betty's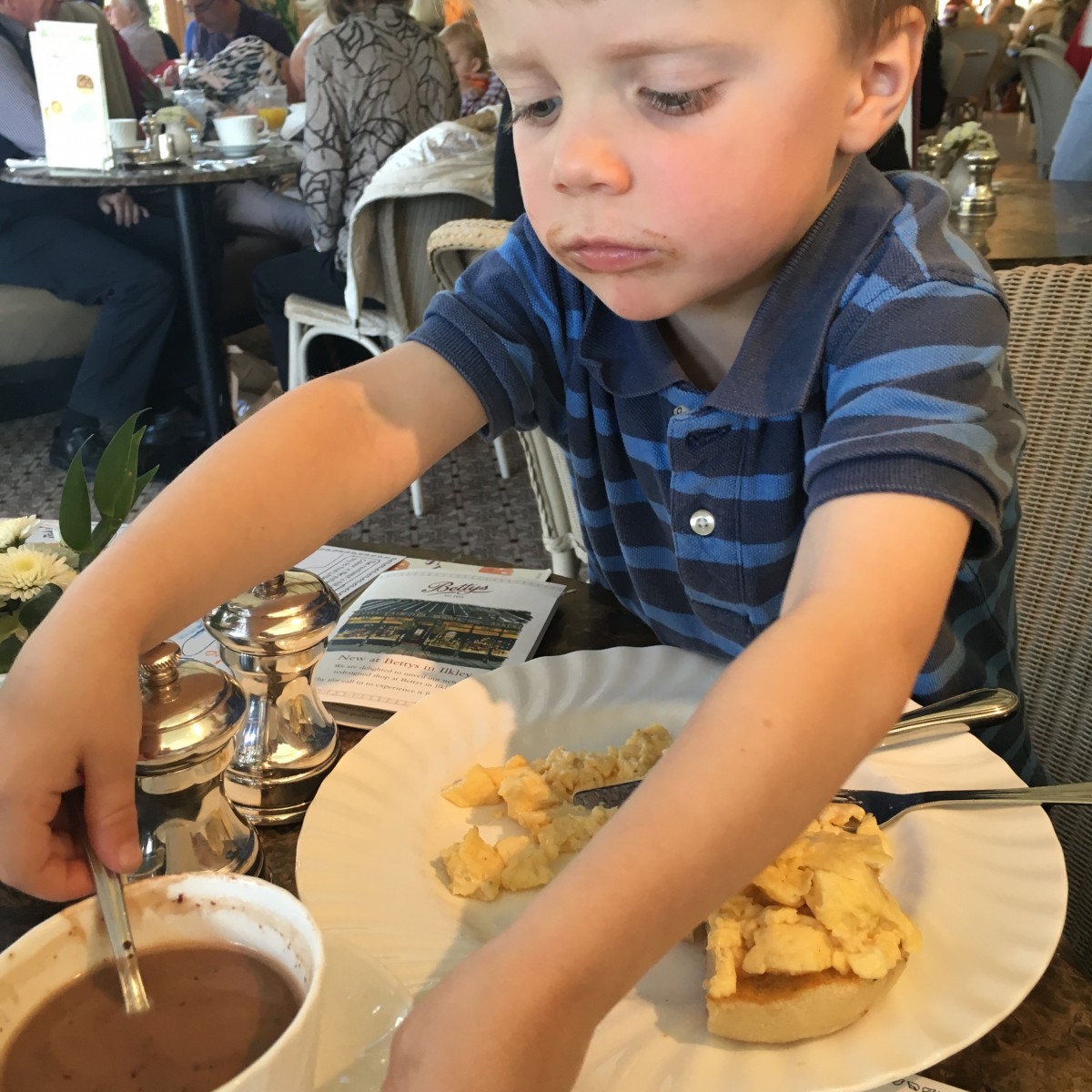 This wouldn't be a cafe round up about Harrogate if it didn't mention Bettys! I love Bettys, and I think they cater really well for children! The kids menu is perfect, there's pre-planned areas (in both the town centre and Harlow Carr tea rooms) to leave buggies out of the way and you're always offered toys and colouring with pencils. Since it's Betty's you do  pay over the odds for a pot of tea at £3.10, but comparatively a kids butter biscuit is around £1.80. For that you do get to sit in beautiful surroundings and enjoy being a little part of Bettys for a little while!
Betty's is at 1 Parliament Street, Harrogate, HG1 2QU and RHS Garden Harlow Carr Crag Lane , Beckwithshaw, HG3 1QA
Do your kids like to go out to a cafe? Where would you recommend in Harrogate?