I love a coffee shop! The Small Boy and I often hang out in one after school whilst we wait for the Big Girls to finish their after school activities, I sometimes pop out for lunch to one with Harrogate Nana and quite often catch up with the Mamas over a cuppa and slice of cake in one.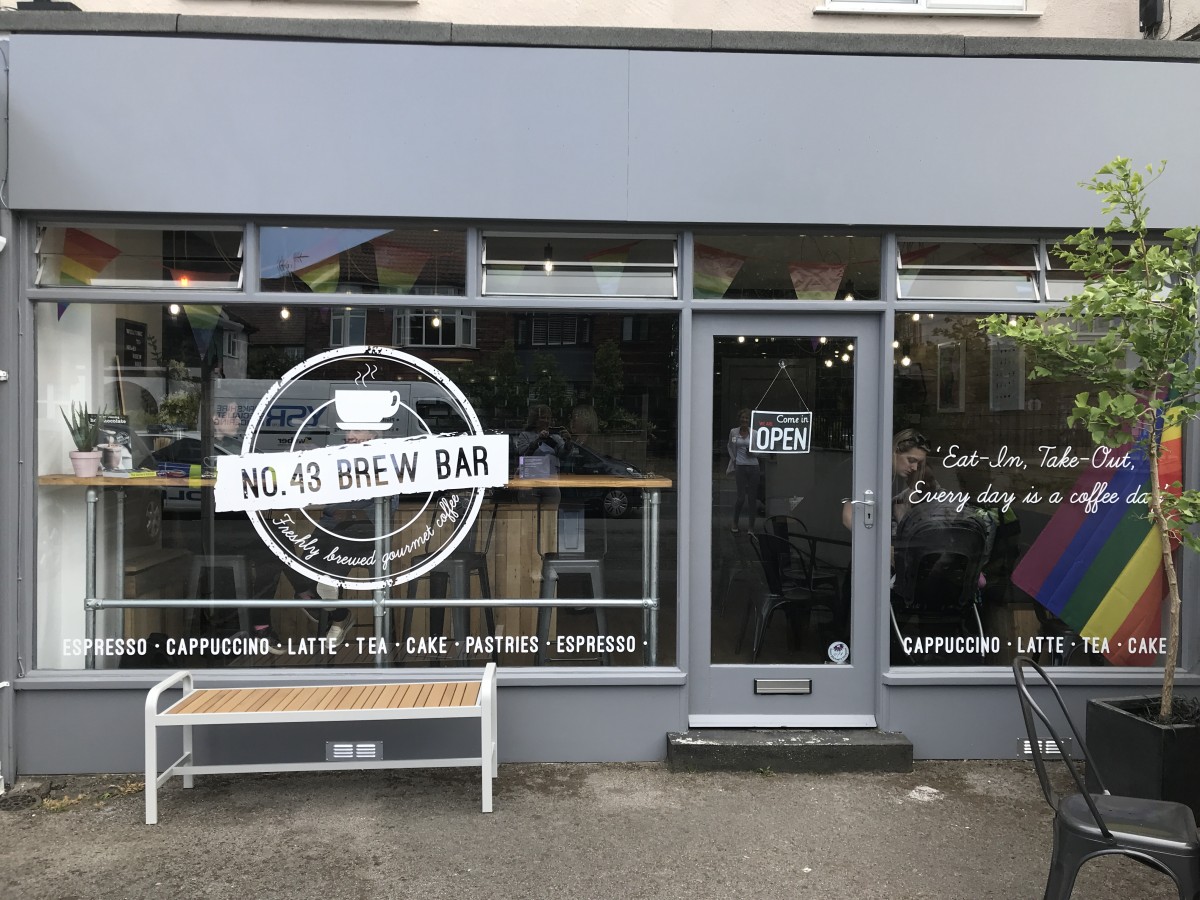 So I was delighted to hear that a new indie coffee shop has opened in Harrogate; No 43. Brew Bar. It's in the Saints area and more specifically on St Winifreds Avenue opposite the Co-Op! It's owned by the gorgeous Simon who has designed the interiors beautifully and aims to bring cafe culture back into the community.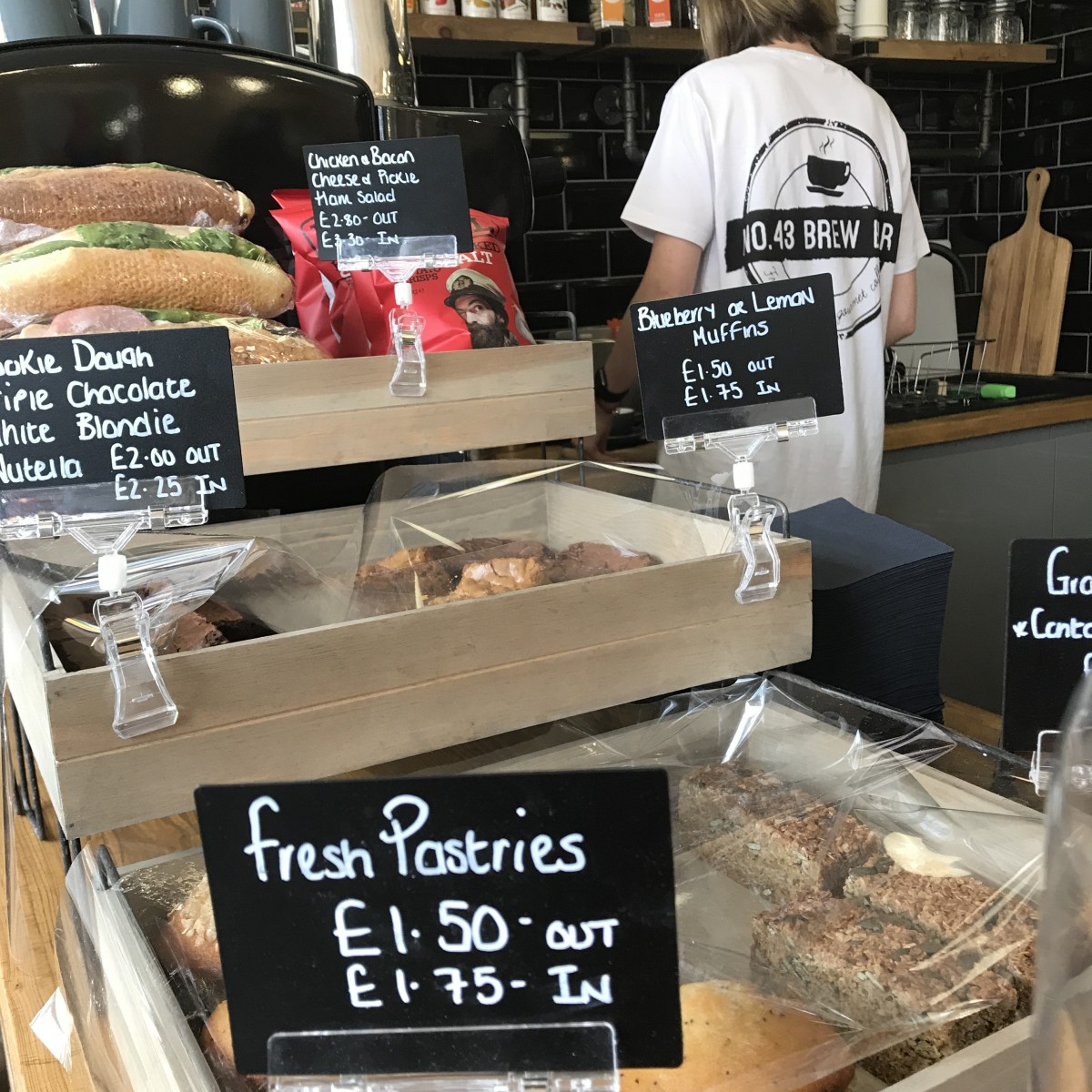 Simon sees No. 43 Brew Bar as a place for everyone who lives locally to enjoy, he welcomes new mums who want to get out and meet friends and older people in the neighbourhood too, who have a new local destination to enjoy! It's so near the hospital too that Simon generously offers a 20% discount to NHS staff too!
The offering is simple and stylish. Ready made fresh delicious sandwiches, from Harrogate's Manna Bakery, a variety of seasonal cakes from The Cake Lady of Harrogate and a selection of pastries. Simon's also serving warmed waffles and buttermilk pancakes with ice cream and berries as a little something extra too. Plus there's hot chocolate and some amazing milkshakes alongside all the usual coffees and teas you'd expect!
It's a delightful little shop with lots of lovely details, complete with outside seating at the front and a takeaway service too. Simon's really welcoming and friendly to everyone who walks through the doors, so much so I may have been back three times since my first visit!
I've tried the sandwiches and the cake, both spot on and really very tasty. I love the way the cakes are always different and cleverly themed, this was raspberry and Prosecco and I've also tried the Caramac. The chocolate orange and Slingsby Gin and Rhubarb have also caught my eye!
When I visited with the Smalls they enjoyed the milkshake and pastries and the Small Boy declared the hot chocolate was the best hot chocolate he'd ever had! One of the big girls even tested out the waffles and loved those too!
Well done Simon on opening such a gorgeous little place, which has community at its heart!