If you follow The Wild Plum Instagram account you'll know just how very gorgeous their food is. It's all flowers and colours and fresh and stylish and all over delicious.
Wild Plum in Harrogate – Major Refurbishment
It's recently re-opened after a major refurbishment. I headed down to share all the pretty with you and you'll be delighted to hear they have done an incredible job!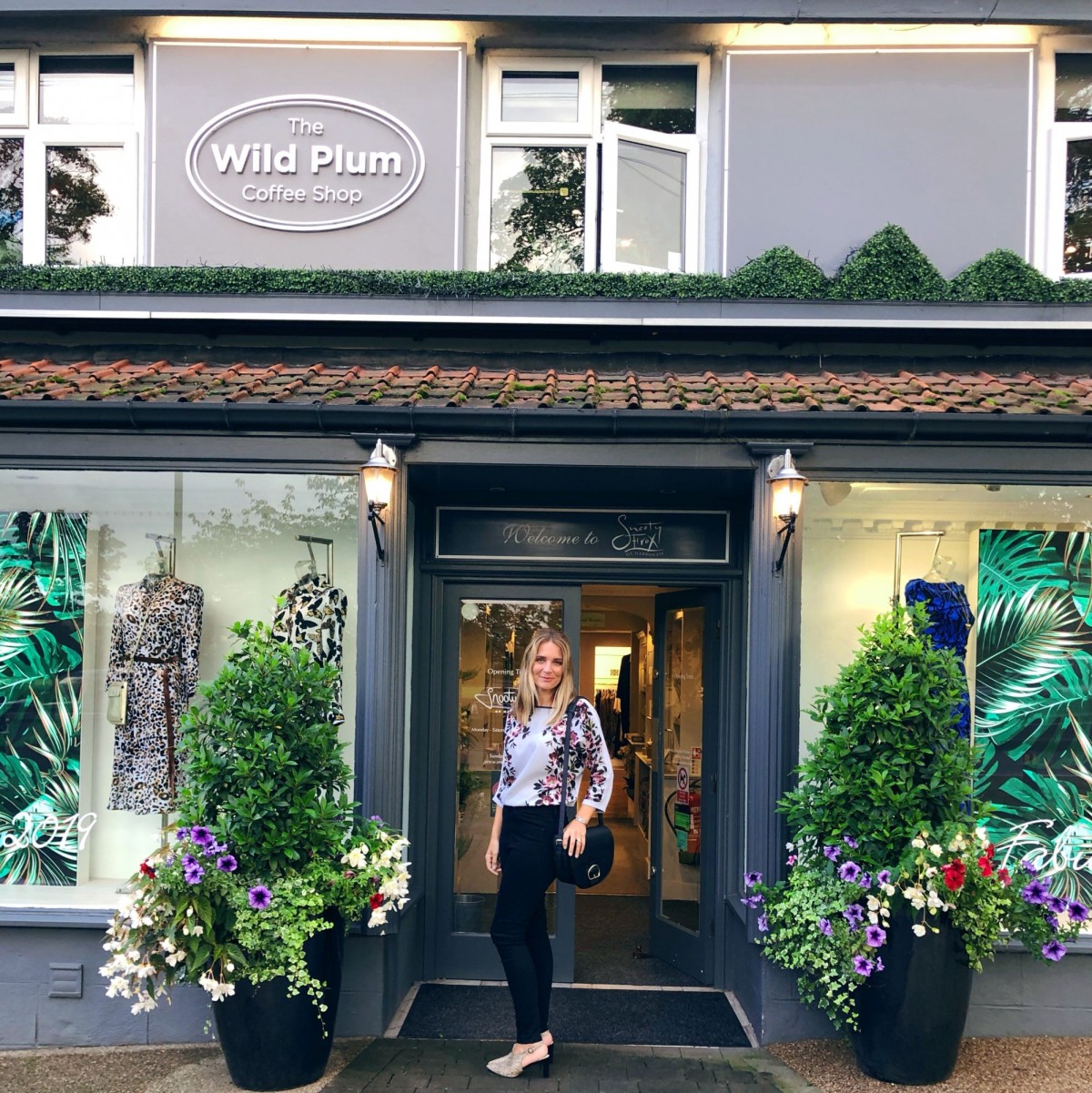 Wild Plum in Harrogate
Always notable for its impressive menu of the tastiest treats, Wild Plum in Harrogate is listed as the number one place to visit for breakfast, brunch and lunch in Harrogate on TripAdvisor. And if you've not been yet you can find it on the first floor of fashion lifestyle store Snooty Frox on Hookstone Road.
Wild Plum Brunch Lovely
If you stroll by on any given Saturday morning you'll notice the queue of keen brunch lovelies  waiting for a taste of their Instafamous classic pancakes or waffles served with seasonal berries, 'junk-food granola' and maple syrup, nutella and fresh whipped cream. I mean you had me at classic pancakes! Heaven on a plate! Which is maybe why they've installed this gorgeous piece of hand drawn art on their newly refurbished walls.
Wild and Restyled
The whole café, or day dining restaurant as they're re-branding, has had a beautiful new look. Wild and Restyled! It's been stylishly put together with a little help from Harrogate design experts Furnish and Fettle. The refurbishment which is bursting with colour, textures, print and foliage also includes an extension to seat more diners.
Impressive Decor
I loved the foiled wallpaper on the ceiling, what a gorgeous detail and their new bar area was awash with hanging plants and gold flamingo statues! The space somehow seemed wider, as well as notably longer and there is now much more additional seating available, with low wooden benches and a breakfast bar type arrangement over-looking the open kitchen, which is an inspired idea!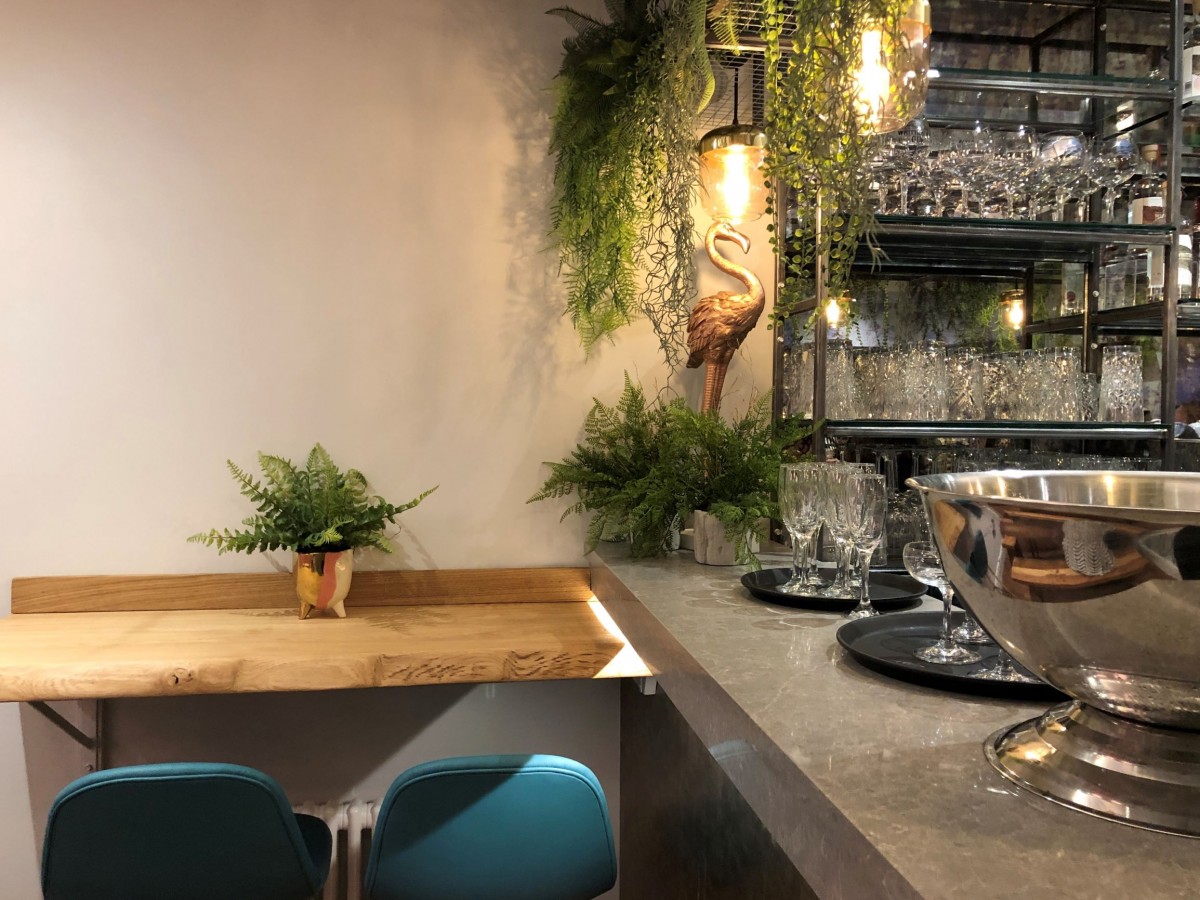 The soft pinks, bright teals and gold of the decor, make quite the colour palate along with the fresh green plants and use of natural wood means it all comes together to make an Instagram dream!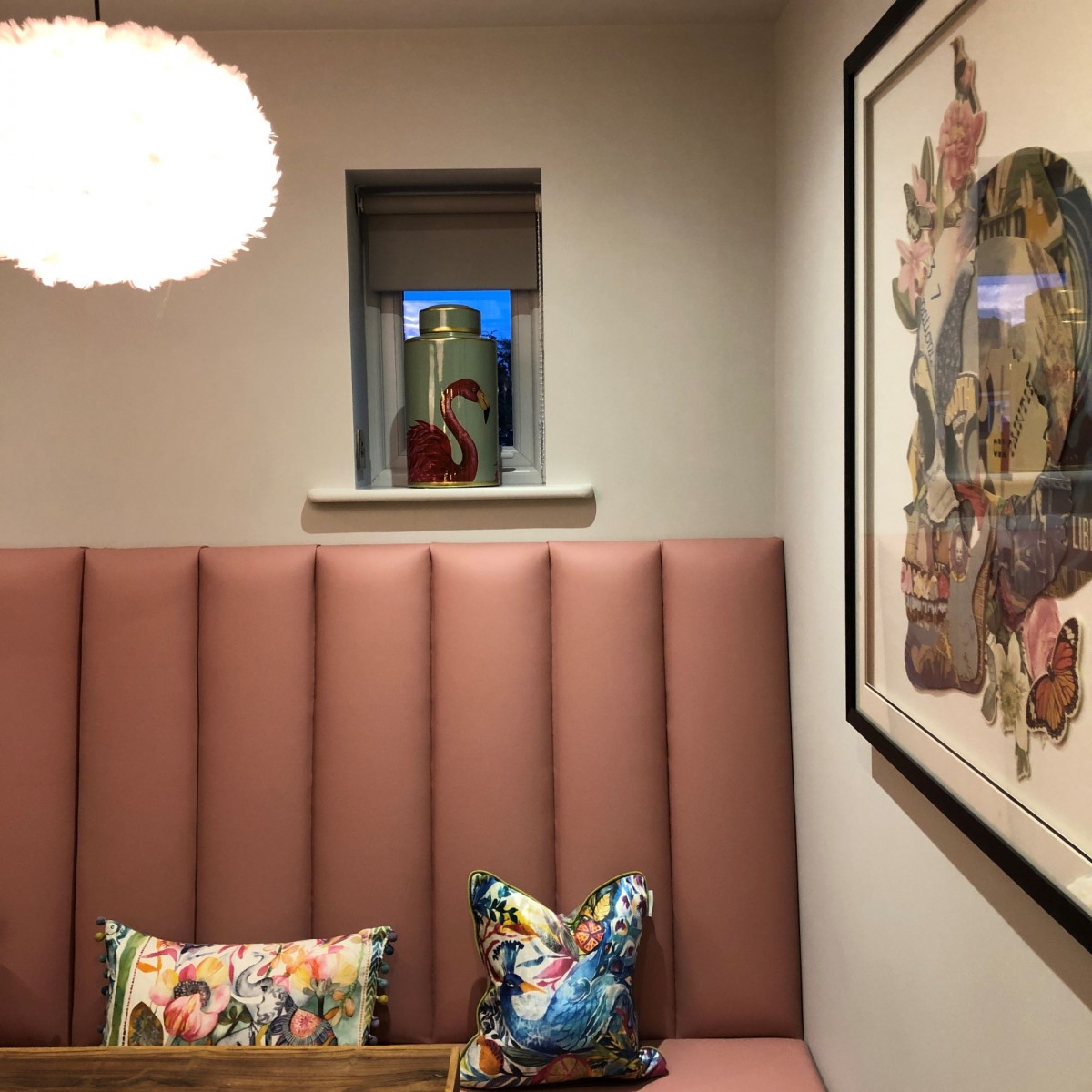 Gorgeously Tasty Food
The food was as delicious as ever, my personal favourite was the 'Bring the Beet in' which is buckwheat oatcakes, poached egg, roasted beetroot, whipped goat curd, beetroot cured gravalax salmon, dill and mint crumb. It was melt in the mouth good with an explosion of flavours!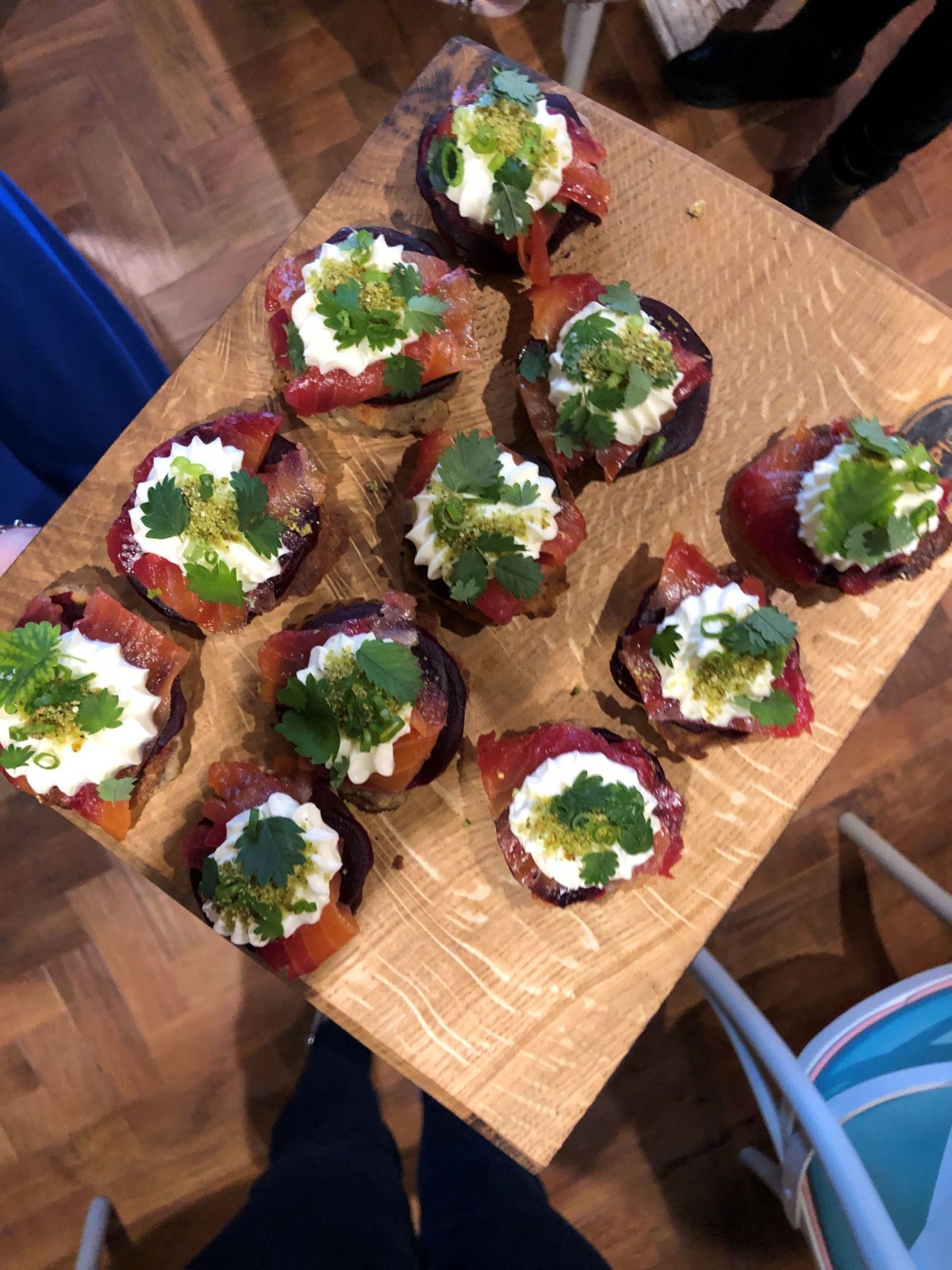 The Venison Kofta, Yorkshire Venison with aromatic spices and spiced plum ketchup was also a huge hit with my Mum who accompanied me to the re-launch event. The pink prosseco, with elderflower and pomegranate made the perfect addition to the evening, served with the Wild Plum signature fresh edible flowers.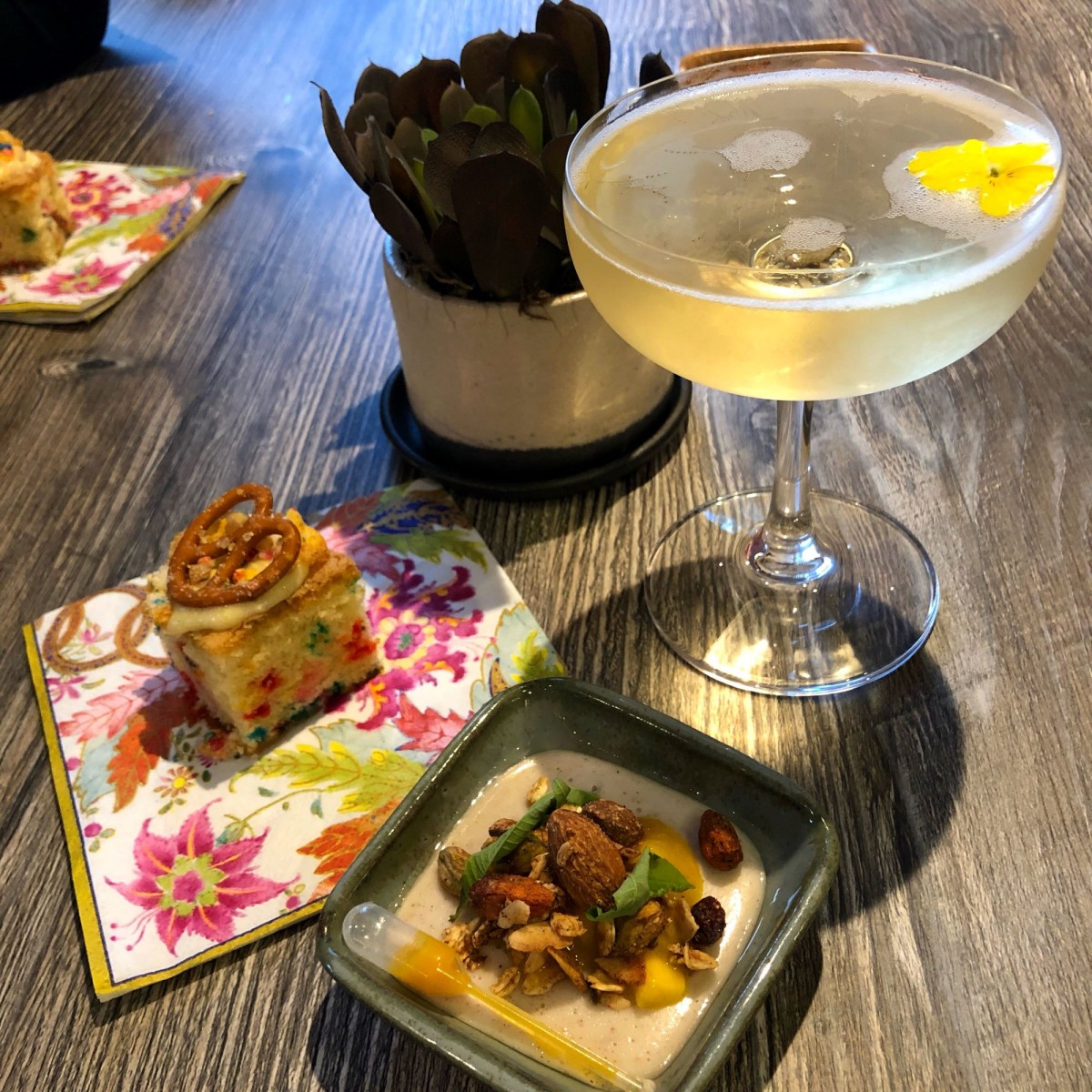 All Female Team
By overlooking the open kitchen diners can now see the creations of head chef Bethany Haresign and her notably all female team, coming together. The new menu is packed full of creative cuisine, with colour and flavour at the forefront using only the very best seasonal, quality ingredients from local, independent suppliers.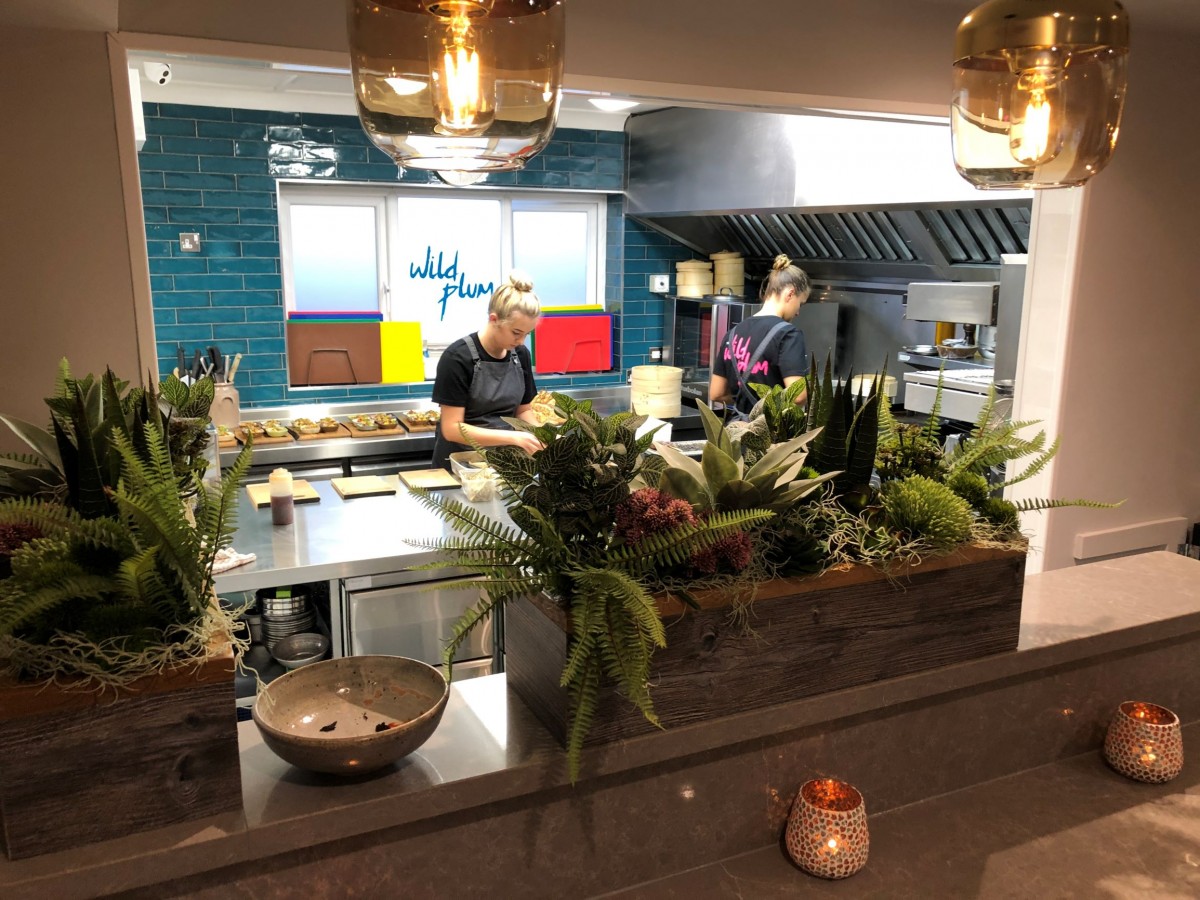 Wild Plum Harrogate; Breakfast, Brunch and Lunch
Wild Plum in Harrogate is open from Tuesday to Saturday 9.30am to 4pm for breakfast, brunch, lunch, cake and desserts with a variety of delicious vegetarian, vegan and gluten free options too. (Lunch is served 12-3).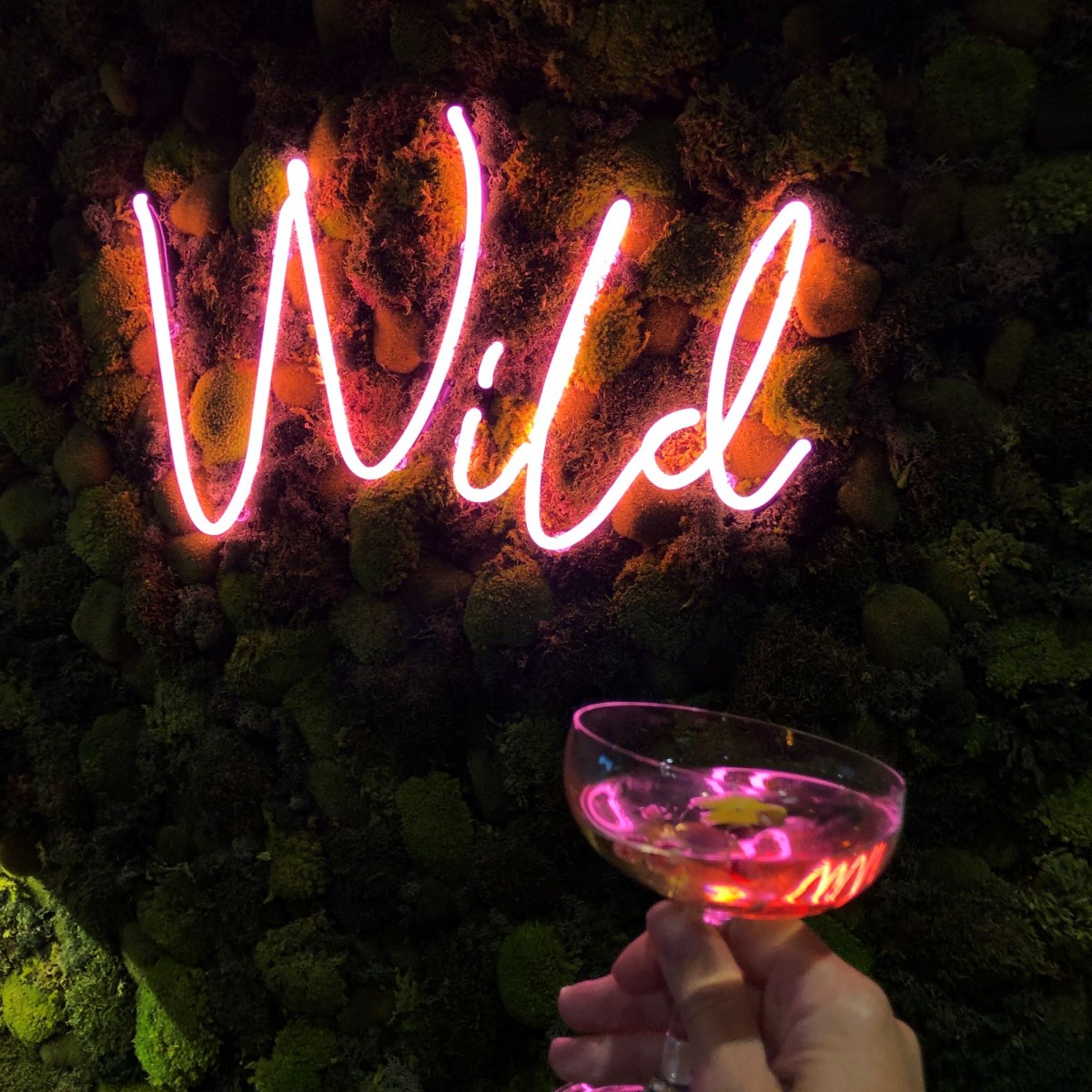 They also have a beautiful new merchandise range, which I'm heading back into check out soon! It's all super stylish!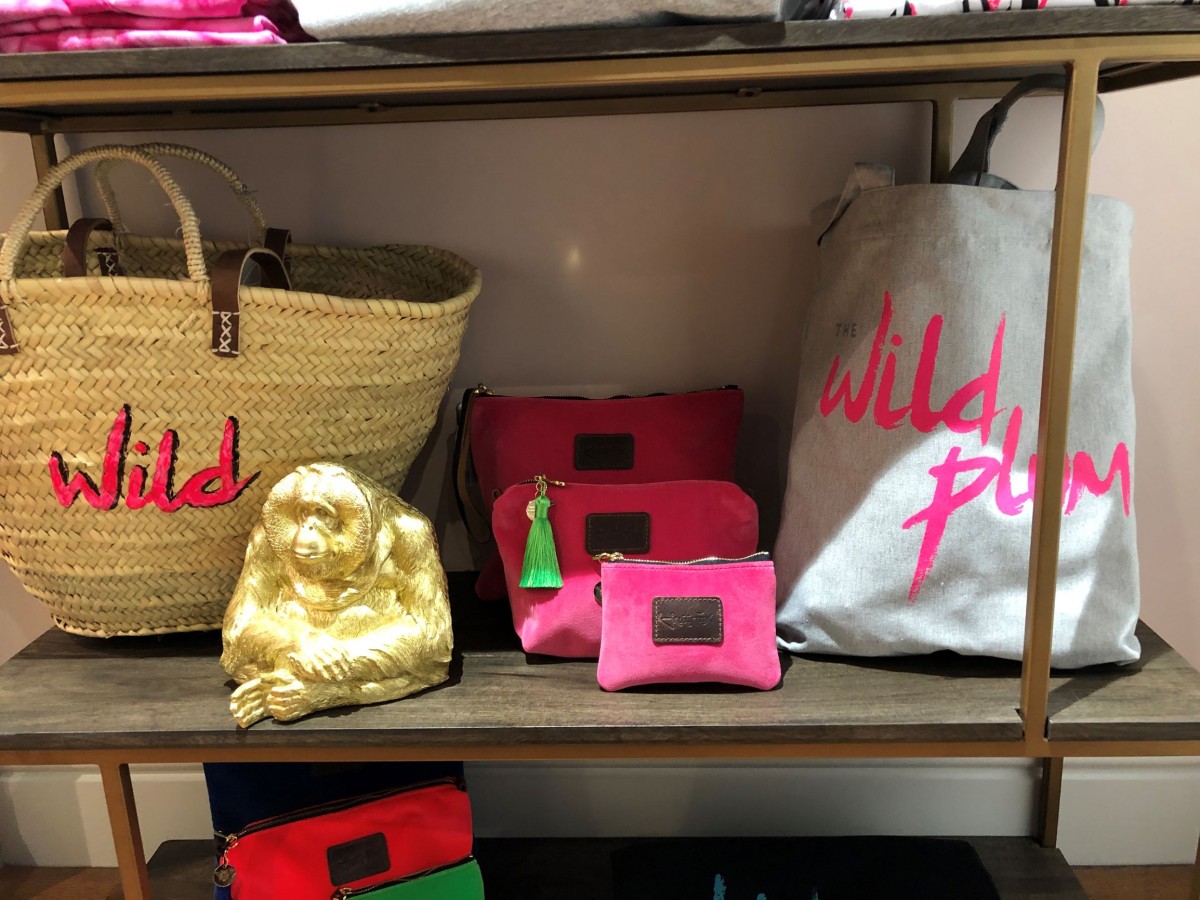 You might find me in there most days now…the menu is calling me! Have you been to check it out yet? Have you a favourite dish?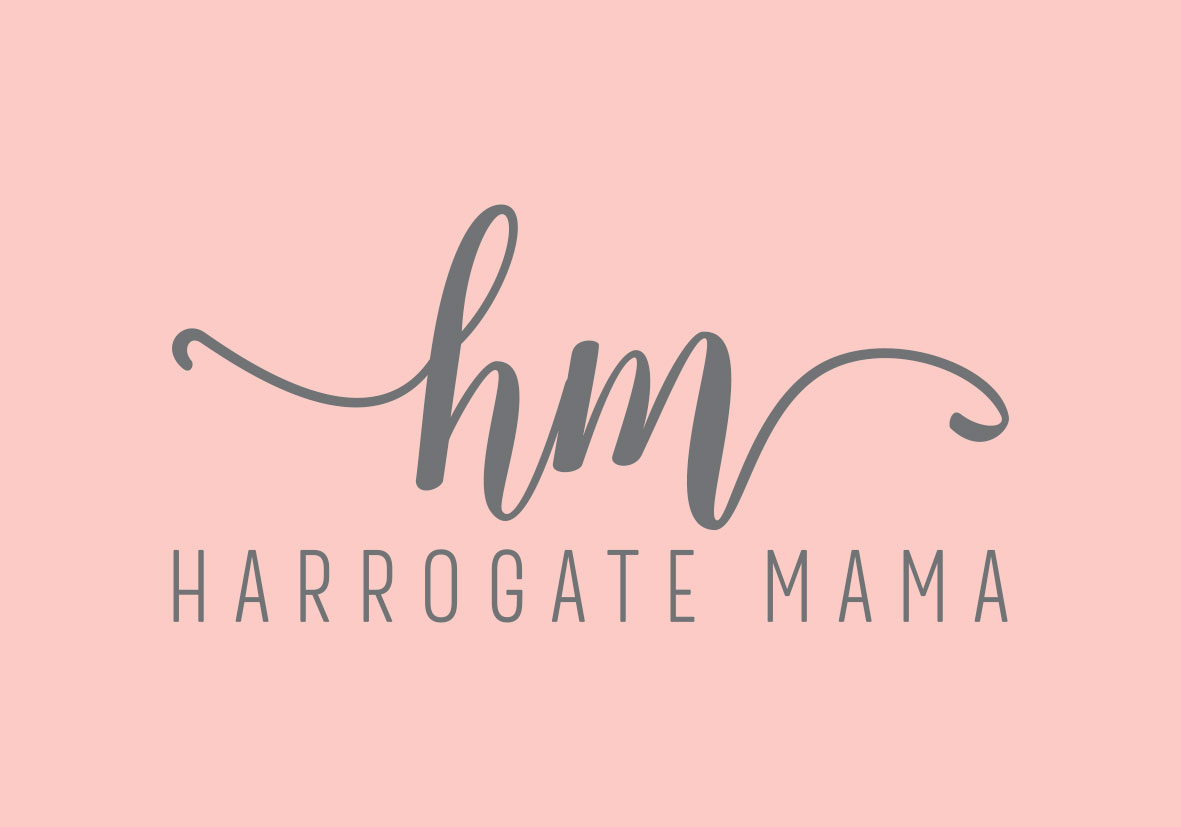 This post was sponsored by Wild Plum. The views as always are my own.