A good few weeks ago I worked with the brilliantly talented local, Harrogate photographer Catherine Gibbin, who has previously taken some other pictures for my blog. Most notably when we went for coffee and cakes at the West Park hotel in Harrogate.
For a while I have been wanting to get some good head shots of me to update my social media images and 'about me' blog pages, so that I felt a bit more credible and professional. So Catherine and I worked together to create some shots of me blogging.
We had loads of fun, and while I do blog like this, from the sofa and desk, it's not usually  in such a glamorous, pristine environment! We borrowed the 'set' from a relative, who has the most beautiful home and had lots of fun imaging what a bloggers life could be like!
One of the best things about blogging is that you can do it anywhere, and sitting outside with a cuppa is a pretty nice way to do it! I love to write and when you can do it when the sun's shining and no one is shouting "Mummy! Mummy!" at you – it's even better!
The shot below is my favourite of the lot! It captures the enjoyment I get out of blogging perfectly!  One day, when I'm a  proper grown-up, I'm looking forward to blogging in a setting just like this!
For now it's much more; 'blogging from a cupboard surrounded by piles of home admin filing' and less; 'chic desk with stylishly, cluttered bookcase backdrop'!
Hope you enjoyed peeking into the world of a blogging photo shoot! We loved creating the images. Catherine is a seriously talented photographer, she's great at family photo shoots too!
Our 'Out and About' photo shoot is coming to the blog soon too – it showcases our town in a gorgeous light, keep an eye out for it!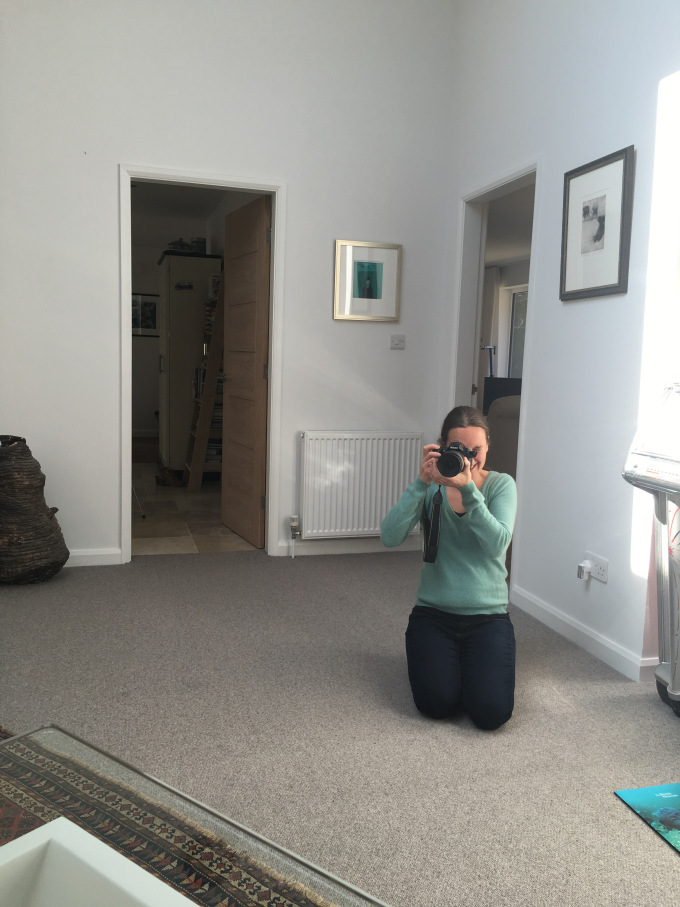 Watch out for these images popping up on my blog and social feeds soon! You'll have the insider track on where they came from! 😉