Last weekend one of my Besties came over from Manchester, we were after a chilled evening without too much crazy!  We've had many a crazy one in our time and having five Smalls between us, (all safely at home) this one needed to be on the quieter side!
We took a back-to-front approach to things, which I'd highly recommend. Drinks first, dinner after – how very European! We may have heavily snacked and shared a cheeky bottle of fizz before we set off!
We headed into town and started out with grown-up cocktails at the gorgeous Porco Rosso bar. Porco Rosso is the perfect cocktail hang out. The bar had a really lovely vibe for 7.30pm, filling up, but not too busy and good tunes sounding out and there were plans afoot for a DJ set up later that evening.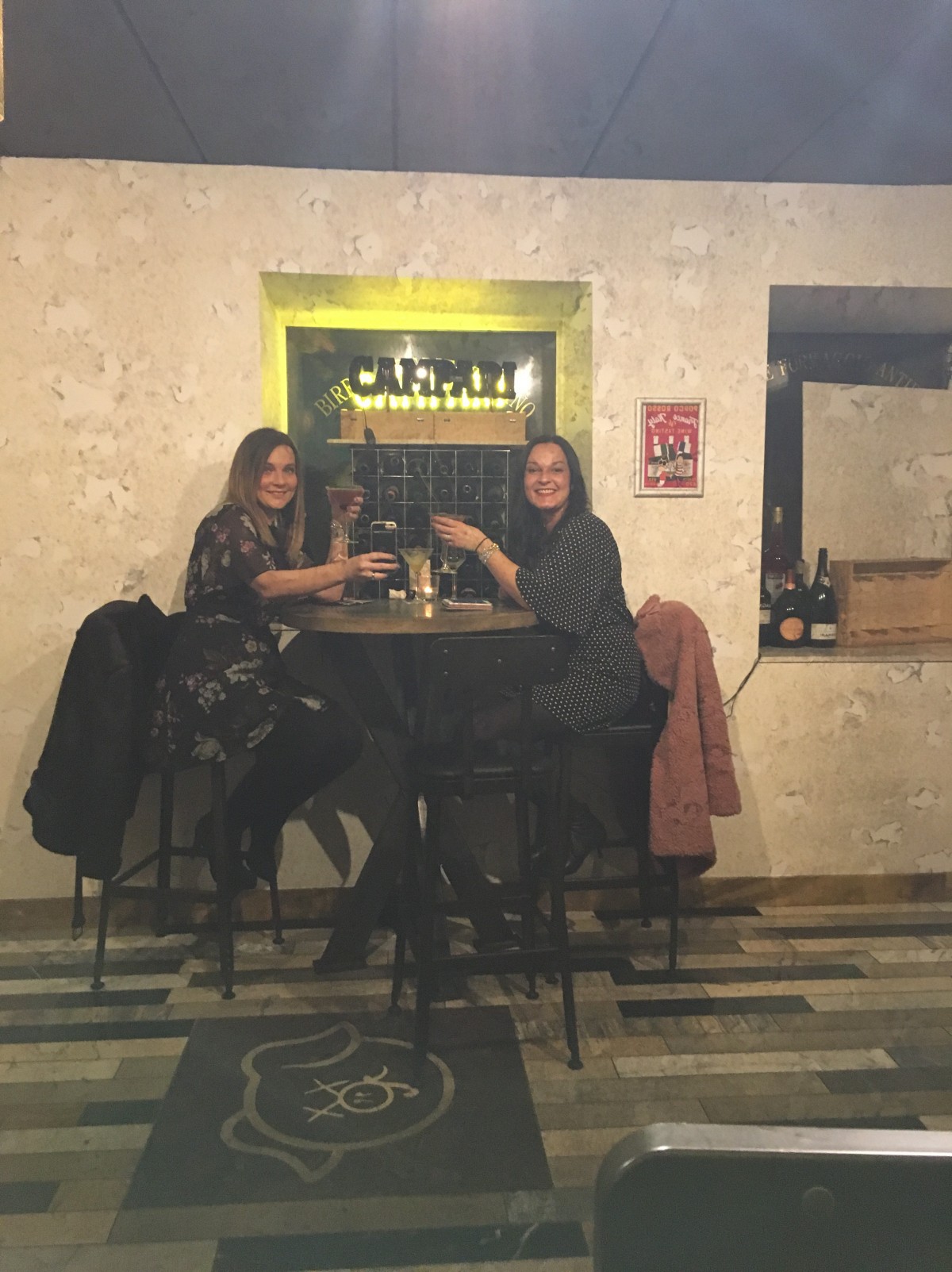 The bar staff were really helpful and attentive and even came out from behind the bar to serve us, as there were a few people chatted at the bar itself. We had a delightful Aviation each, recommended by the bar fella, and we both agreed that it was one of the nicest cocktails we'd ever had! Not a cheap one though at around £10 a pop! Gin and all nice things with a cherry is all I can mainly recall about it – that and the fact I'll be going back for another!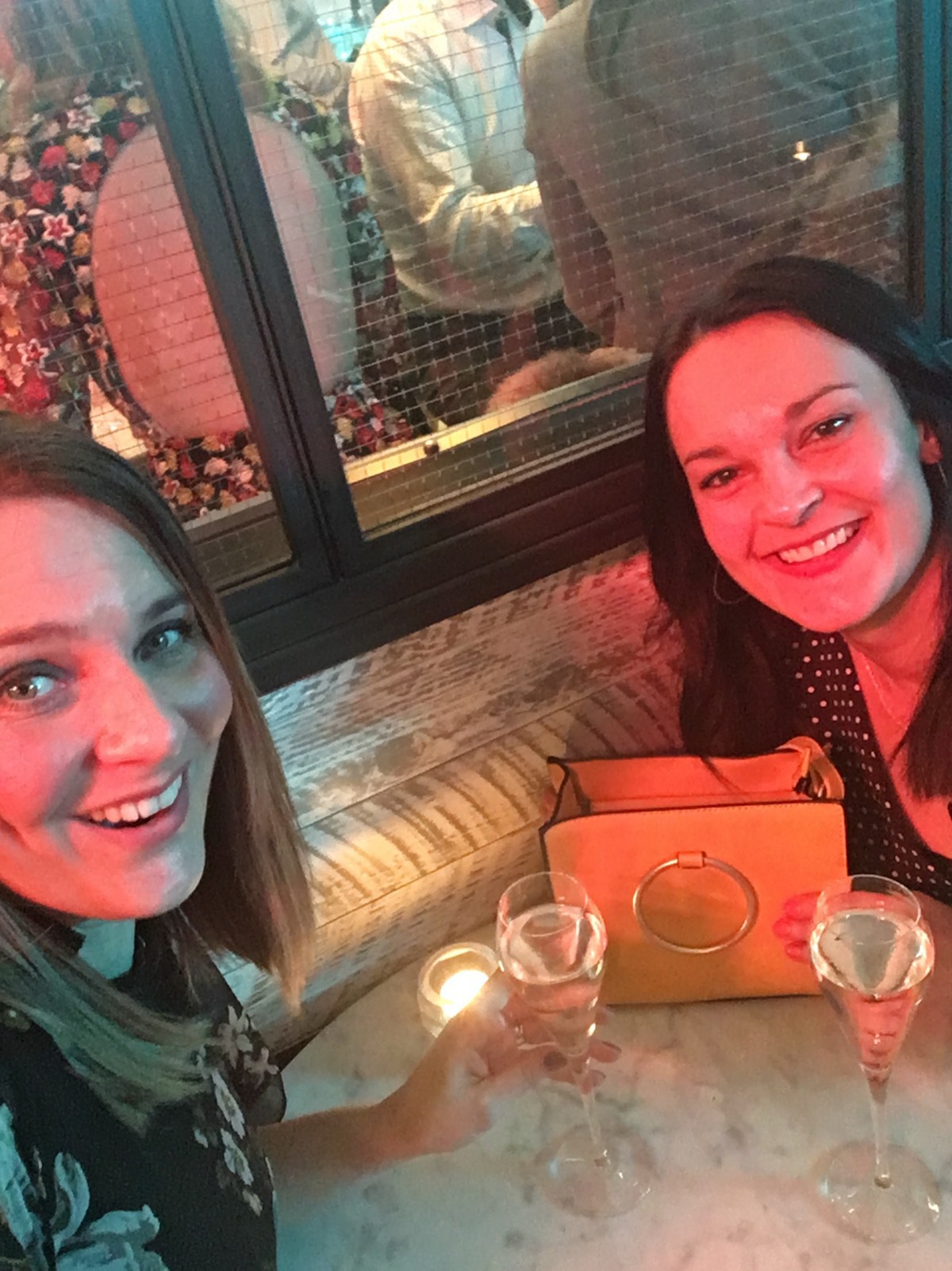 After chilled chats and long sipping we headed up to the Prosecco bar at Gino's – where we had a glass of fizz each amidst the relaxed vibes of DJ tunes and a bustling bar. We still managed an all important seat and chance for pics in the photo booth before 9.30pm when we decided it was time to eat!
For dinner we headed to La Feria, where we'd booked a table for 9.30pm, but didn't get chance to sit down till 10pm – which suited us fine as it gave us chance for more chats and a glass of Cava…when in Spain!
The food was worth the wait, as always in La Feria, and the restaurant was still busy at 10pm with what looked like a third sitting! We may have over ordered as the Cava had gotten the better of us and we'd forgotten what a normal tapas order should look like!
Half a chicken, salad, gambas, scallops, chips, alioli, patas bravas later – we managed to polish most of it off and even ordered churros to help finish off the last of the Cava!
Then it was a taxi home before midnight where we were safely tucked into before we could risk too heavy a hangover!
A great way to do a Harrogate night out if I do say so myself! We missed all the crazy standing and queuing at bars, got seats and could hear ourselves talk – would highly recommend it!
Have you visited any of these Harrogate haunts? What did you think?