Is Father's Day on your radar yet? It's two weeks today! I always struggle for ideas for Mr P, like most men, he's notoriously tricky to buy for! So I've pulled together a little inspiration with gift suggestions and things that are going on on Father's Day around Harrogate.
Things to buy:
1.) Mr P loves a little bit of Breakfast in bed: He's an English Breakfast tea and Blackcurrant Preserve sort of a chap, served ideally on Yorkshire Pikelets!
£3.50
£3.95  Bettys
2.) He loves a good movie, and when Netflix at Chill really means sitting on the sofa and watching a film ? then this is a good choice. The Big Short – the true story of guys who made billions betting that the financial crash was going to happen.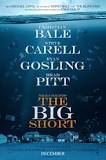 £9.99 Amazon Prime
3.) Cycling is one of Mr P's passions that he doesn't get to enjoy as much as he'd like. I'm pretty sure he'd love to spend the whole of Father's Day heading out on a long ride somewhere, had he not cycled all the way to Filey the day before ?. However, Rapha is his brand of choice and this colour way is mine!
£40 Rapha 
Places to go:
1.) Studfold Adventure Trail 
Studfold Adventure Trail is set in an area of natural outstanding beauty, it's perfect for a walk for pre and primary school aged children with a small play area and picnic spot. It's a charity and it's found at Lofthouse, just a bit further on from Pateley Bridge. On Father's Day Dads and Grandads can go for free when accompanied by their children. (Usual adult price is £6 and children over three is £5).
2.) Lunch at Hotel du Vin, Harrogate
Hotel du Vin are taking bookings for a four course Sunday lunch including seafood and charcuterie with main courses of traditional roasts. Four courses £26.95 per person which includes a special gift for Dads.
3.) 1940s Day at the Valley Gardens
It's the annual 1940s open event at the Valley Gardens this year on Father's Day from 10am to 5pm. It is organised by The Friends of Valley Gardens. There will be vintage sellers, WW2 vehicles, music in the bandstand all day, food trailers, children's activities, bar and more promised.
Have you got your ideas together yet? I need to think about doing some shopping!