Last week I was kindly invited to the Turkish Baths in Harrogate on a Mama day trip followed by lunch at Stuzzi's to help my friend celebrate her birthday. It's been a good few years since I attended a session at the Turkish Baths and I'd forgotten the gloriousness of all of it. If you're looking for a relaxing treat in Harrogate then the Turkish Baths are certainly somewhere that wants to be on your list.
The Royal Baths (the home of the Turkish Baths) were originally opened in 1897 and were said to be the most advanced centre for hydrotherapy in the world. The baths were a particular favourite of Queen Victoria's grand-daughters. They are now one of only three Turkish Baths remaining in England that date back to the 19th Century, with their importance lying in their decoration, elaboration and rarity.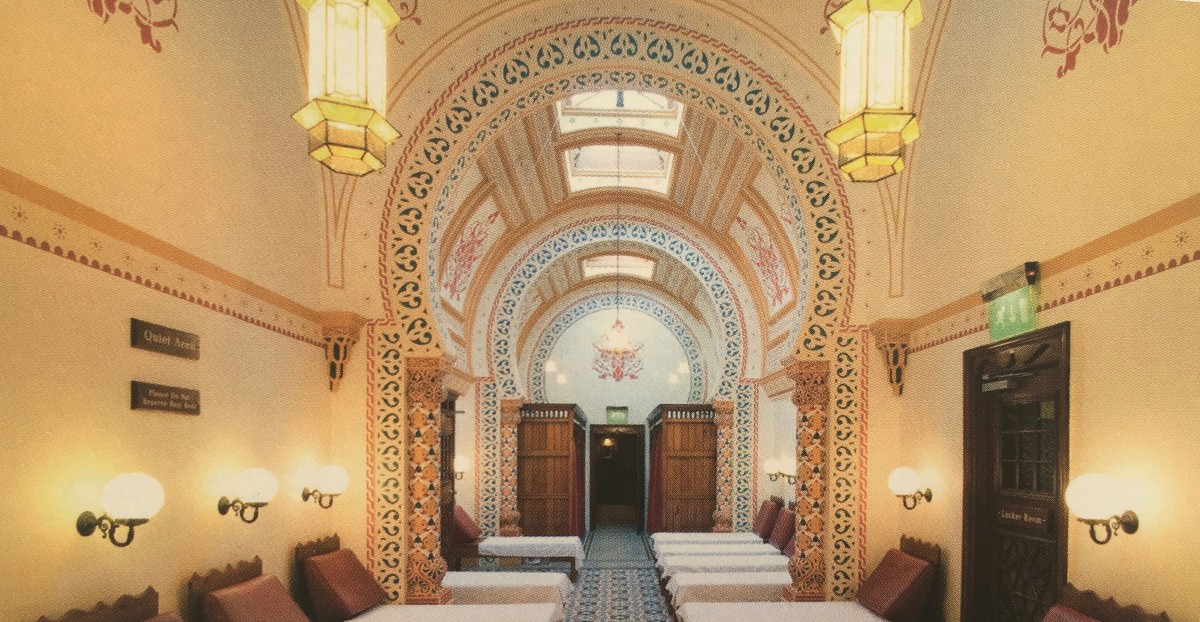 The baths' Moorish design with great Islamic arches and screens, walls of vibrant glazed brickwork, the arabesque painted ceilings and terrazzo floors (laid by the very best Italian experts) all add to its historic fantasy qualities. Between 2002-2004 the baths under went at £1 million re-development, (thanks to a Harrogate Borough Council and Scottish Life partnership) to restore the baths to their Victoria splendour.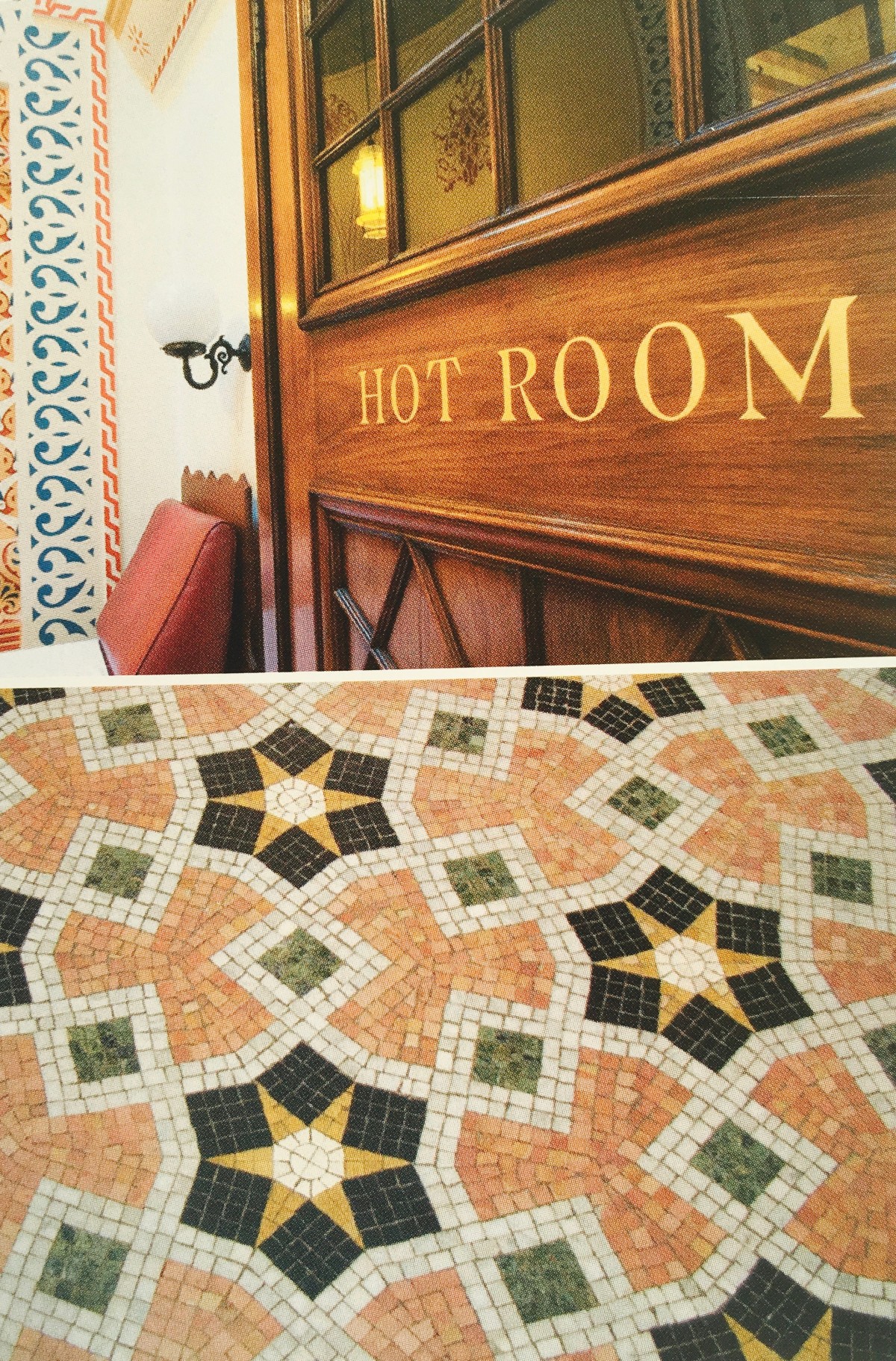 As a Mama day trip it was perfectly relaxing, the warm heat is just like being in a hot country on holiday. It's not sweaty or steamy, just a warm, dry heat that warms you to your bones and helps you relax the moment you step through the doors.
The surroundings are as beautiful as you imagine them to be, lots of marble, mosaic and picture perfect ceilings. Just lying down in the daytime is a treat in itself, but being able to do it in the warmth and beautiful historic surroundings is a luxury.
The Turkish Baths offer Spa treatments too if you want to include massages or other treatments into your trip. We attended a mixed session (everyone in swimwear) but they do offer single sex sessions too.
We chatted and chilled, laid down a bit, laughed a little, felt properly warm for the first time all winter. It's definatley as good today for your health as it was marketing as being over 100 years ago, albeit for different reasons!
We came out a little bit lighter in spirit with less cares on our shoulders than when we went in, a reminder to ourselves that we need to make more time for ourselves as mothers, something we're notoriously bad at doing!
All that lying down had made us hungry so we set out to independent Italian purveyors and restauranteurs Stuzzi's for a spot of lunch.
Their relaxed atmosphere and fine freshly made menu created the perfect setting post Turkish Bath.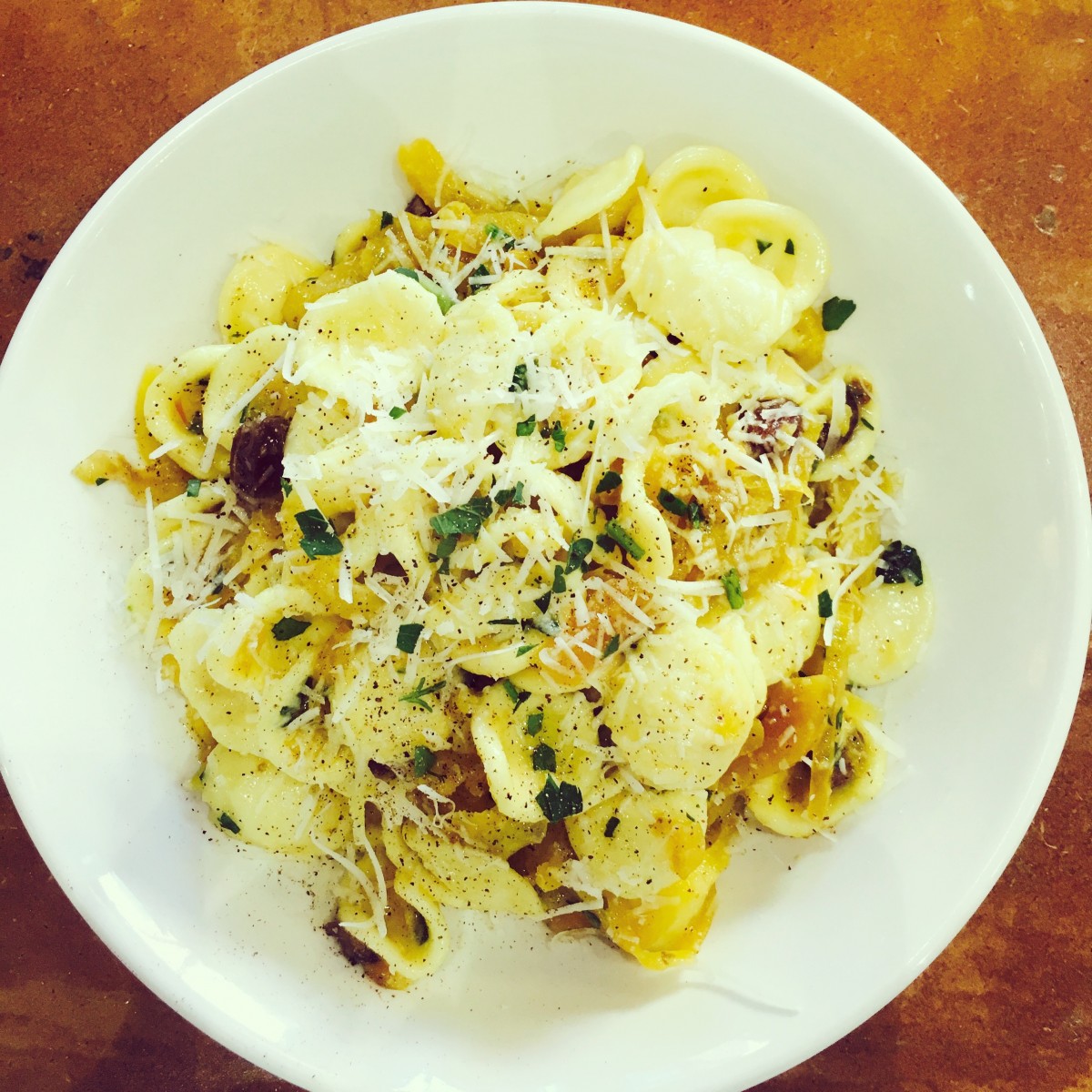 I enjoyed their vegetarian pasta of the day, a saffron infused orecchiette, it was divine! And of course, who goes out for lunch on their birthday without dessert? So we partook in some of Stuzzi's finest Italian donuts.
All in all a perfectly relaxing Mama day trip out in Harrogate. I'm hoping to repeat it all very soon!
Have you been to Stuzzi's or the Turkish Baths recently? What did you think?
*This post has been written without sponsorship from Harrogate Borough Council, The Turkish Baths or Stuzzi, these views are entirely my own.