Last week I attended my first ever virtual blogging event! Hosted by the amazing lovelies at Moonpig. There were flowers of dreams, cocktails a plenty (recipes below!) and a masterclass in creating bespoke cards for your friends and family!
I'm sharing with you the 5,4,3,2,1 of what I learned – including an exclusive discount voucher code for you gorgeous folks!
Five
Five things you need to know about Moonpig cards
There is a Moonpig app  which makes planning and sending birthday cards fun and easy!
You can sync all the birthdays you have in your phone straight to the app
The Moonpig app can be set up to send you reminders, so you never miss a birthday again!
You can use your own handwriting in the cards to make it even more personal (on iOS only at the moment)
The Moonpig app means you can choose from over 10,000+ cards whenever, wherever you are. And you can personalise Moonpig cards them with names on the front and photos etc!
Four
Four things you didn't know about Moonpig gifts
Flowers – these are incredible. They sent me a bouquet of the luxury summer garden flowers and they are officially the NICEST FLOWERS I'VE EVER HAD.
Some of the flowers fit through your letterbox, so your recipient doesn't need to be in to receive their treat
They have an online gift section for teens – which means an end to gift vouchers for New Look and something they can actually open! This 'Friends' Trivial Pursuits set has been a huge hit round ours!
You can send alcoholic treats as gifts. Including the vodka we had in our cocktail making masterclass – which was divine!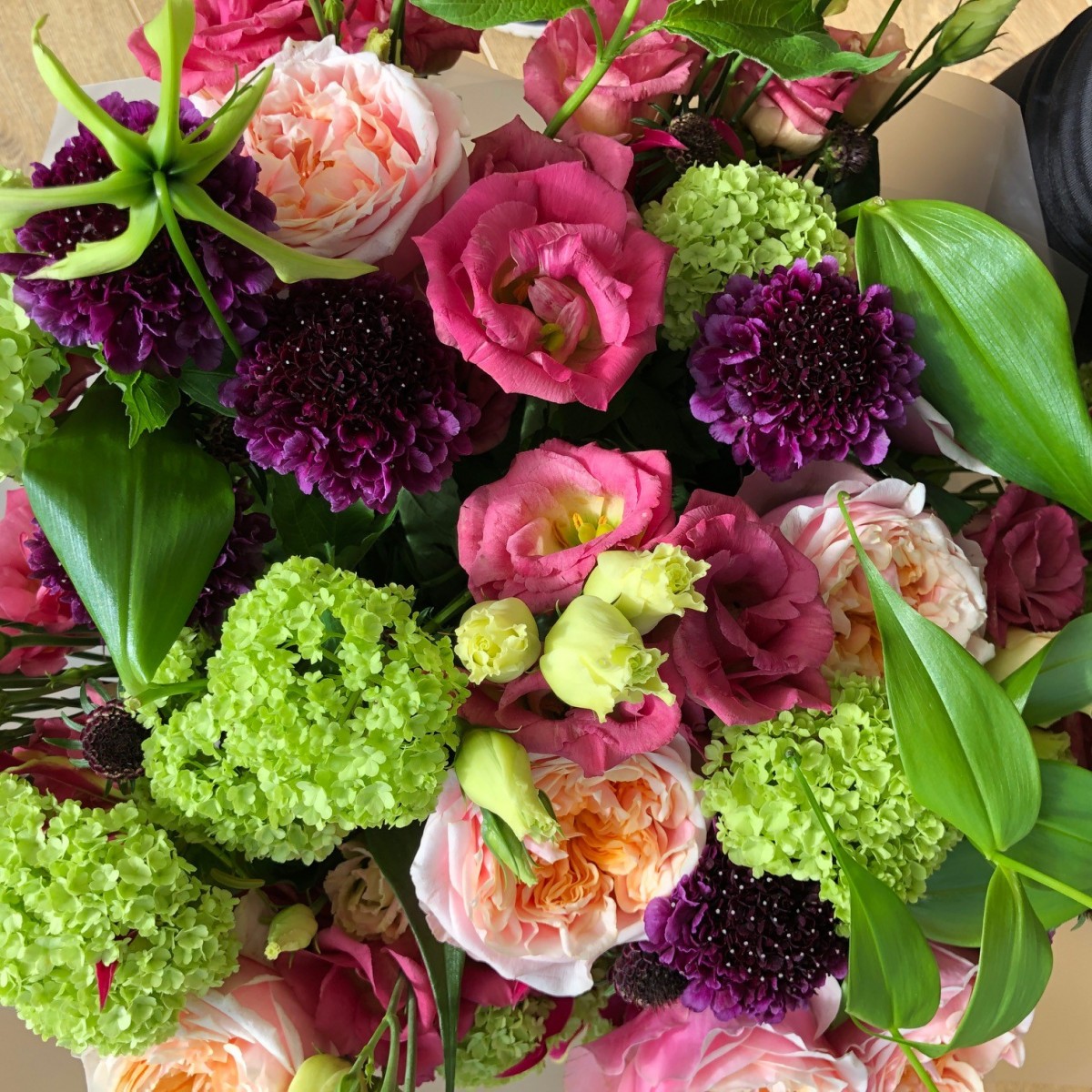 Three
Three cocktails recipes you can make at home
We had a cocktail masterclass as part of the virtual event from the heroes at Mix and Twist. Mix and Twist send out cocktail making kits direct to your door and they're immense!
Summer Garden – 45ml Vodka, 25ml lime, 25ml sugar syrup, mint leaves, cucumber, 25ml elderflower soda
Strawberry Fizz – 45ml Vodka, 25ml lemon, 25ml sugar syrup, soda, strawberries, lemon
Passionfruit Martini – 45ml Vodka, 20ml lemon, 25ml passionfruit syrup, 60ml pineapple juice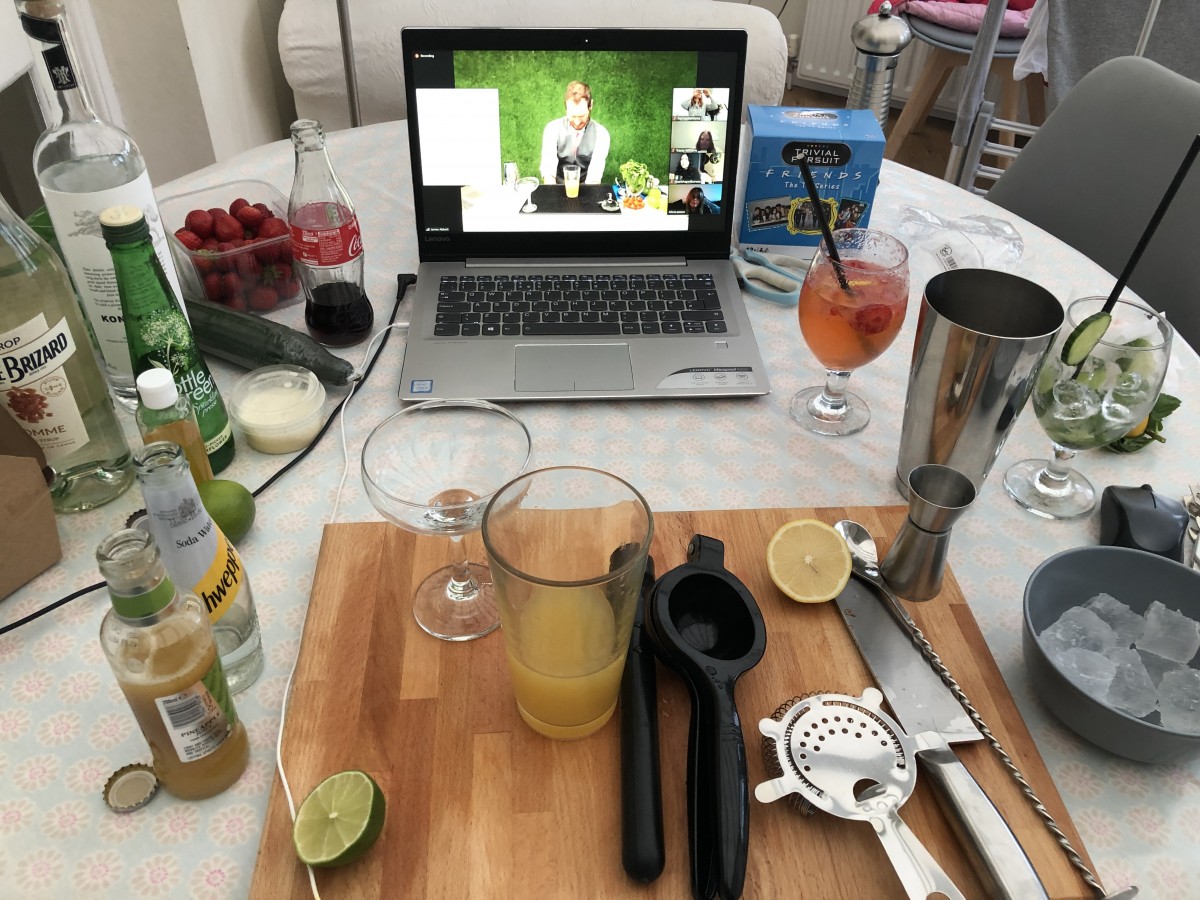 Two
Two top tips about flower arranging that I picked up from Roxanne, from Mooonpig.
Only fill your vase half full of water, so you can top it up with fresh water, completely replace your water every three days and your flowers will live longer!
You need the right vase for the right bouquet. The top of your vase should be the mid-point of your stems.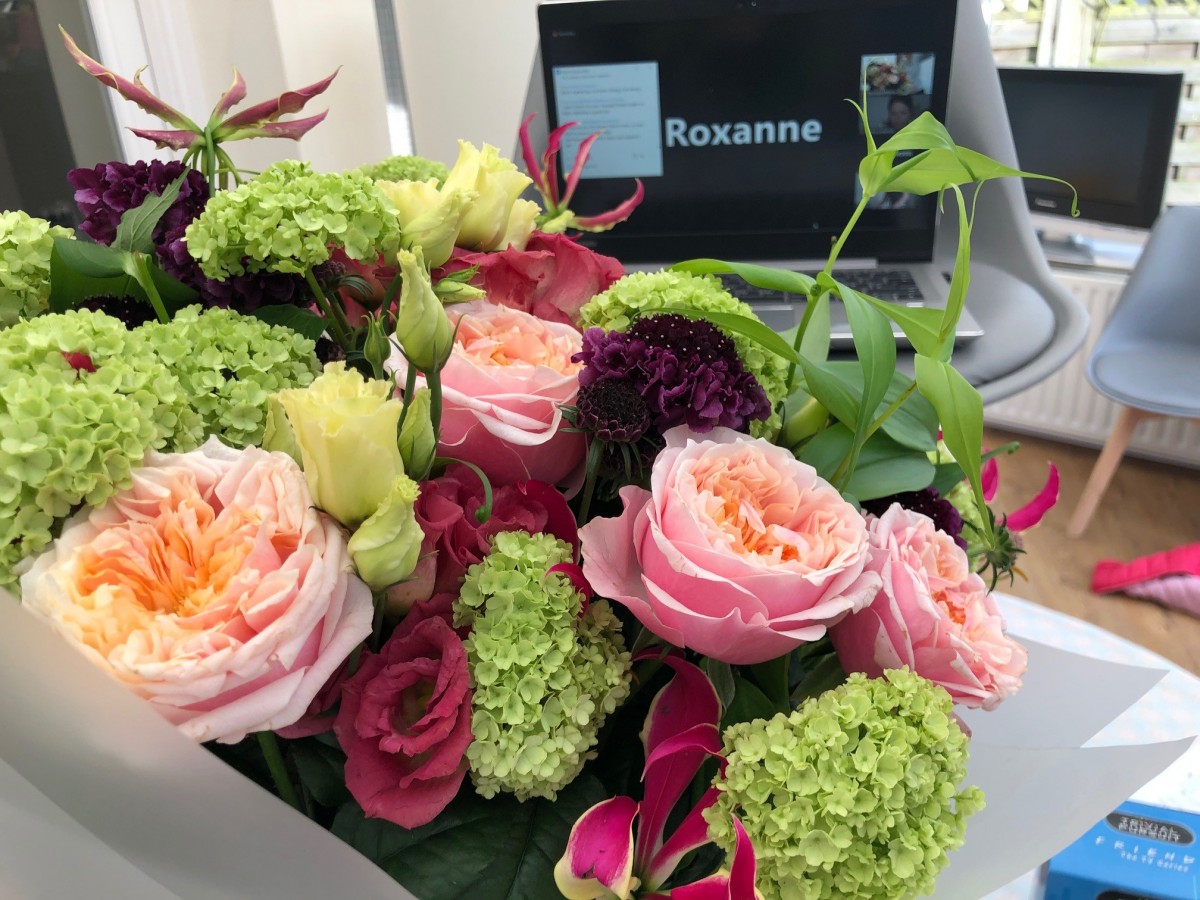 One
One Moonpig voucher code especially for you!
The code to use at check out (only possible via the app) is APP30ORDER and it gives you 30% off a card and a gift when buying together. The promotion ends on 26th August.
This was a Press Event and Moonpig kindly gifted me the items shared in this post.