Show me a kid who doesn't love pizza? In my experience it's the best all round family crowd pleaser there is. So if we're heading out as a family for a bite to eat then an Italian usually wins the day on restaurant choice.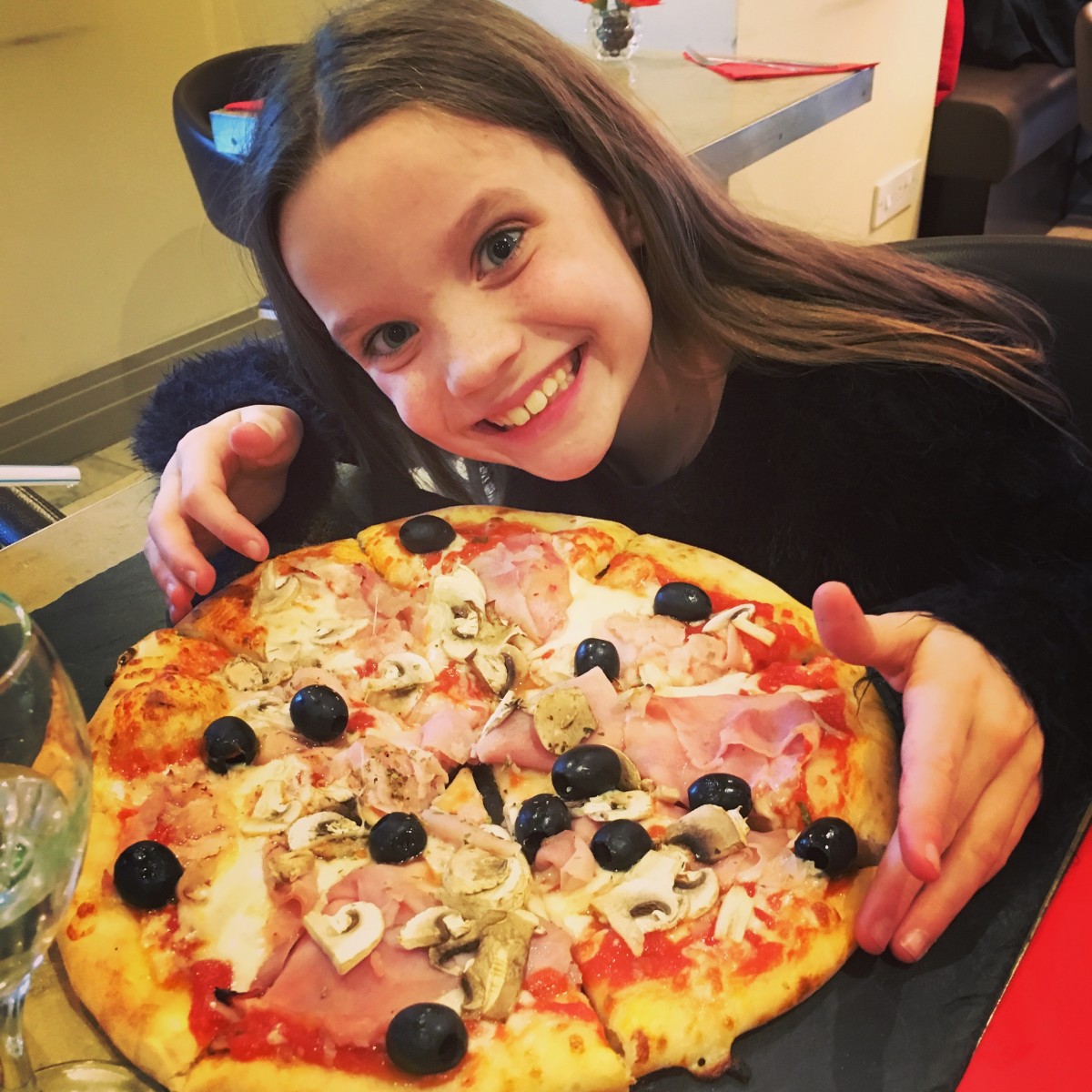 In Harrogate we're spoilt for choice with restaurant chains, but it's always great to support our local independent restaurants too, and in my experience the quality of the food is often miles better to boot.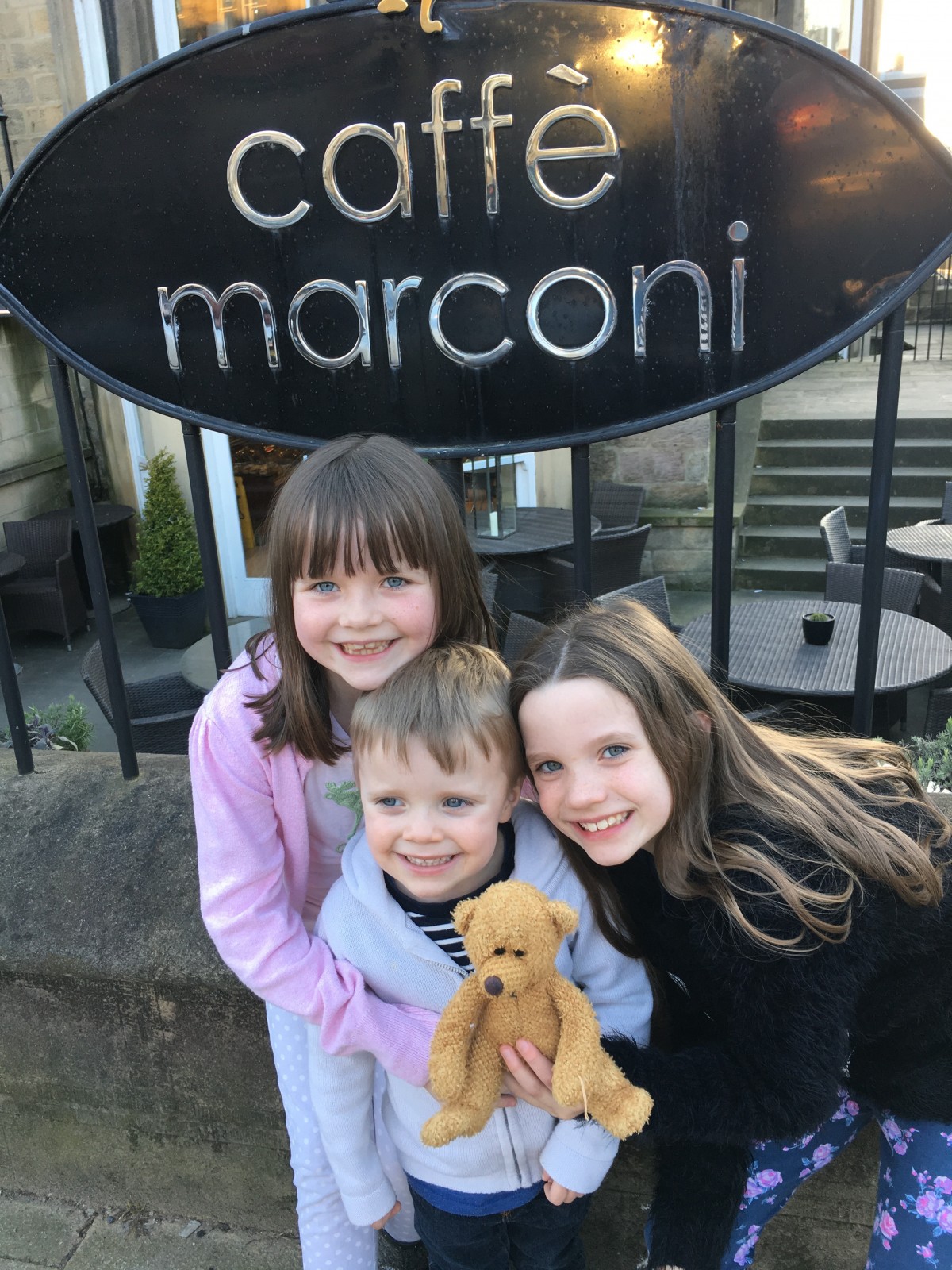 One of our family favourites is Caffe Marconi on the corner of Princes Square, Harrogate.
They have a great Italian cafe menu by day; perfect for coffee and pastries and at lunch and evenings they open their Pizzeria. These Pizzas are in a seriously different class compared to other high street brands.
Better still, they have an early bird menu £8.95 for adults for a large (!) pizza, you can choose from any on their brilliantly crafted menu and you also get a drink – wine/beer, hurrah! (or soft drink).
And £5.00 for their children's menu for any pizza (mine like to design their own), soft drink and an ice cream. In my opinion it beats value for money, customer service and taste on other high street choices hands down!
Drink, pizza, ice-cream…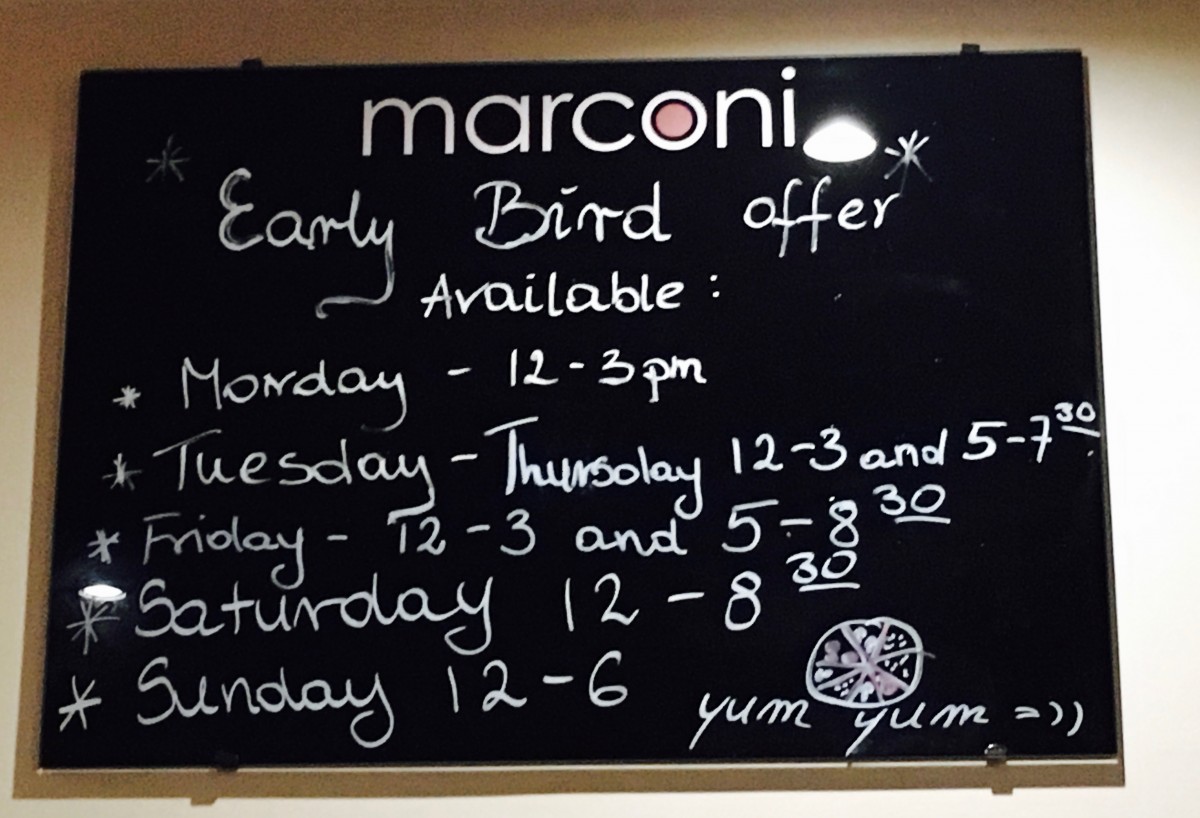 It's a family friendly place to eat with amazing quality food. It's a cliche but the kids and the grown ups love it, so it's a total win/win for us!
Have you been? What do you think?
*This post has been written without sponsorship from Caffe Marconi – these are all my own personal opinions.
*All photos copyright Lucy Playford