Are you one of the 75% of women wear the wrong size bra? I was! I think I've been pretty much every bra sizes going since I was 13 – so how am I to know if I'm wearing the right one? I headed off to a press event with Marks and Spencer in Leeds this week and discovered a LOT about bra fitting!
I mean… I obviously look exactly like Rosie in mine…ahem!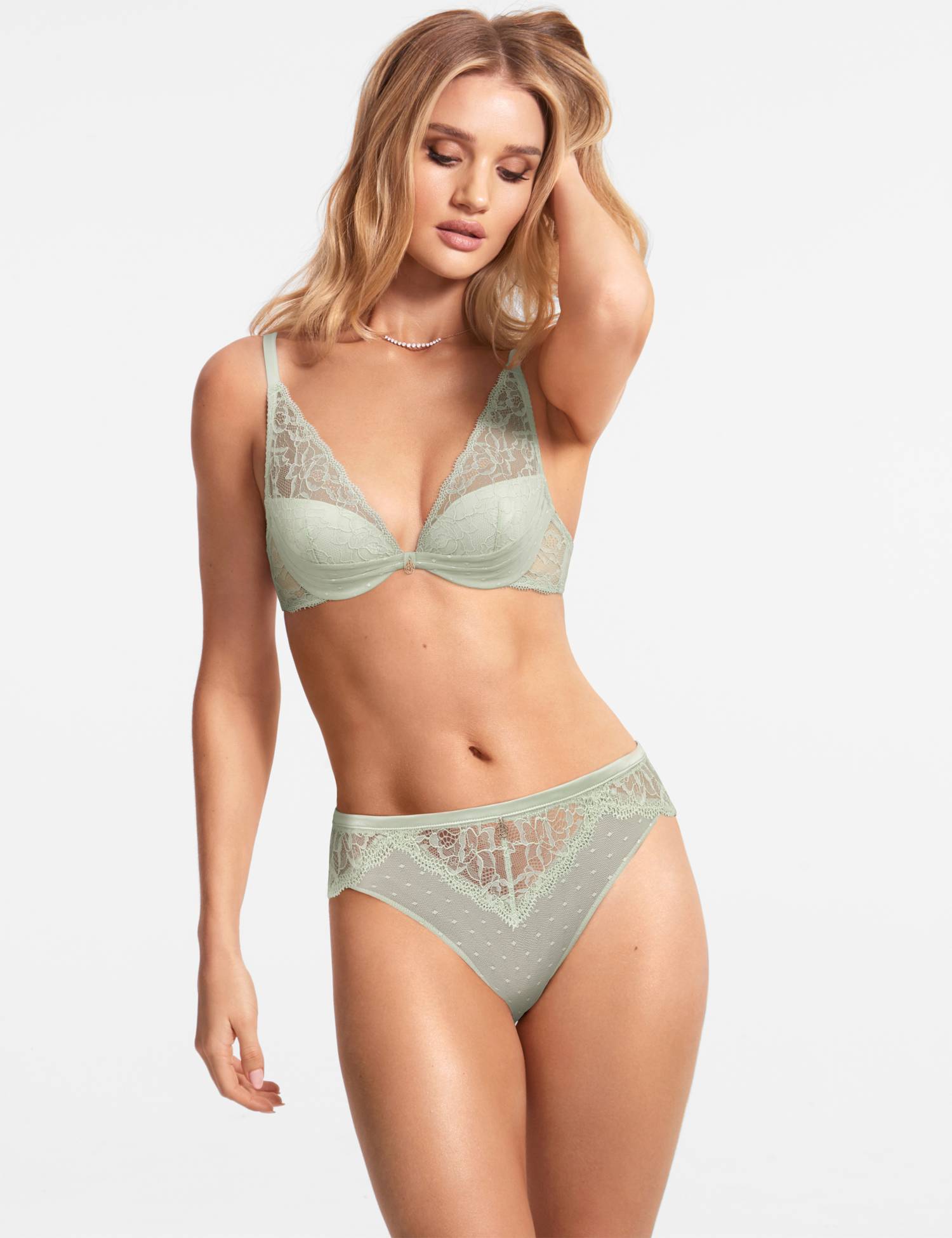 From a 28AA to a 38F
My first bra was a 28AA, I was a Wonderbra wearer in my early twenties and have since been right up to a 38F during my breastfeeding twins' days! So it's no wonder my boobs are a little shot!
But discovering wearing the right bra can really help make you feel more comfortable and confident, as well as giving you the right shape for your boobs has been a revelation!
A whole cup size out
I've been wearing a 34/36C for most of my non-pubescent/non-pregnancy life so just defaulted back to that once I put away the nursing bras. Turns out I'm not that size at all, but actually a 34D – who knew?!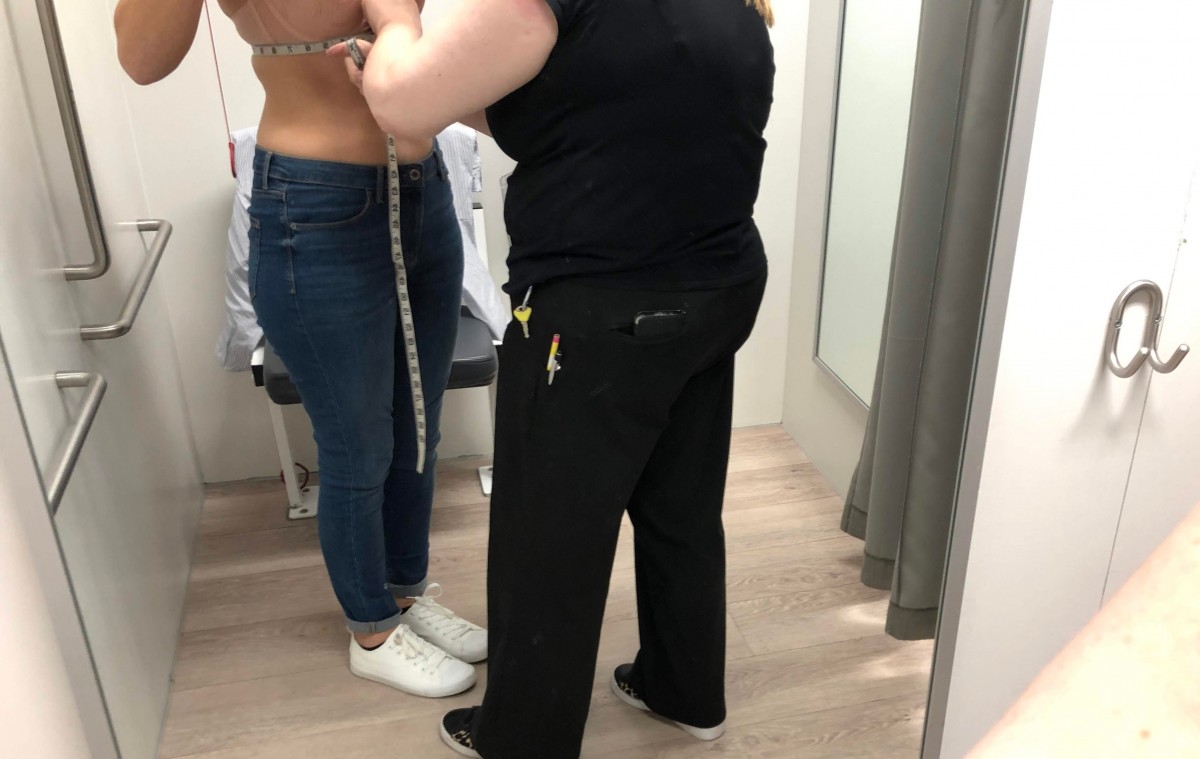 Marks and Spencer Bra Fit Service
Being measured by the expert bra fitters at Marks and Spencer in Leeds who have around 200 visitors for a bra fit each week made me really appreciate what wearing a good bra can do for you.
It made me feel better about my body. It made me feel like I wanted to wear a nice-bra, even as a 42 year old Mama of three and it made me feel a whole lot more comfortable! Be-gone 'mum-bra' and hello Rosie Huntington-Whiteley and your high apex plunge bra with intricate spot mesh in a subtly grown-up 'mint' colour that gives me some real shape.
Your Bra Size is just a Number
The other important thing I learned from the Marks and Spencer event is that your bra size is just a number. Who actually cares what size you are? If all the labels were cut out and you just bought one that fit you we'd ALL be a lot happier.
It's like all hang-ups with body shape; most of us would like thinner waists, more rounded bottoms, thighs that gap and less muffin top. Some of us want bigger busts, some of us want smalls boobs. And until we reach a time where being content with our body shape becomes more important that what size we are I reckon just getting fitted for a decent bra that you FEEL good in will do your body confidence the world of good!
The Comfort of a Good Bra fit
The top thing I noticed most about actually wearing a bra that fits properly is how comfortable it is! Turns out when you wear the right bra, you shouldn't really know you're wearing it! It shouldn't dig or pull or cause you to faff about with your straps all the time. It should just hold you in all the right places and give you the shape you want when you're wearing it! I'm in love with my new bra! I wish I was body confident enough to show actually me in it!
It's nice to have function, form and a little feel of sass when you're wearing it too! It's nice to know your days of wearing fancy lingerie are not behind you! So if you're feeling the same, go and get fitted, treat yourself to a shiny new bra in the right size and it's amazing how much better you'll feel!
Marks and Spencer Company Archive
At the event we also got to peek inside the Marks and Spencer Company Archive which was fascinating – more coming to the blog on this very soon!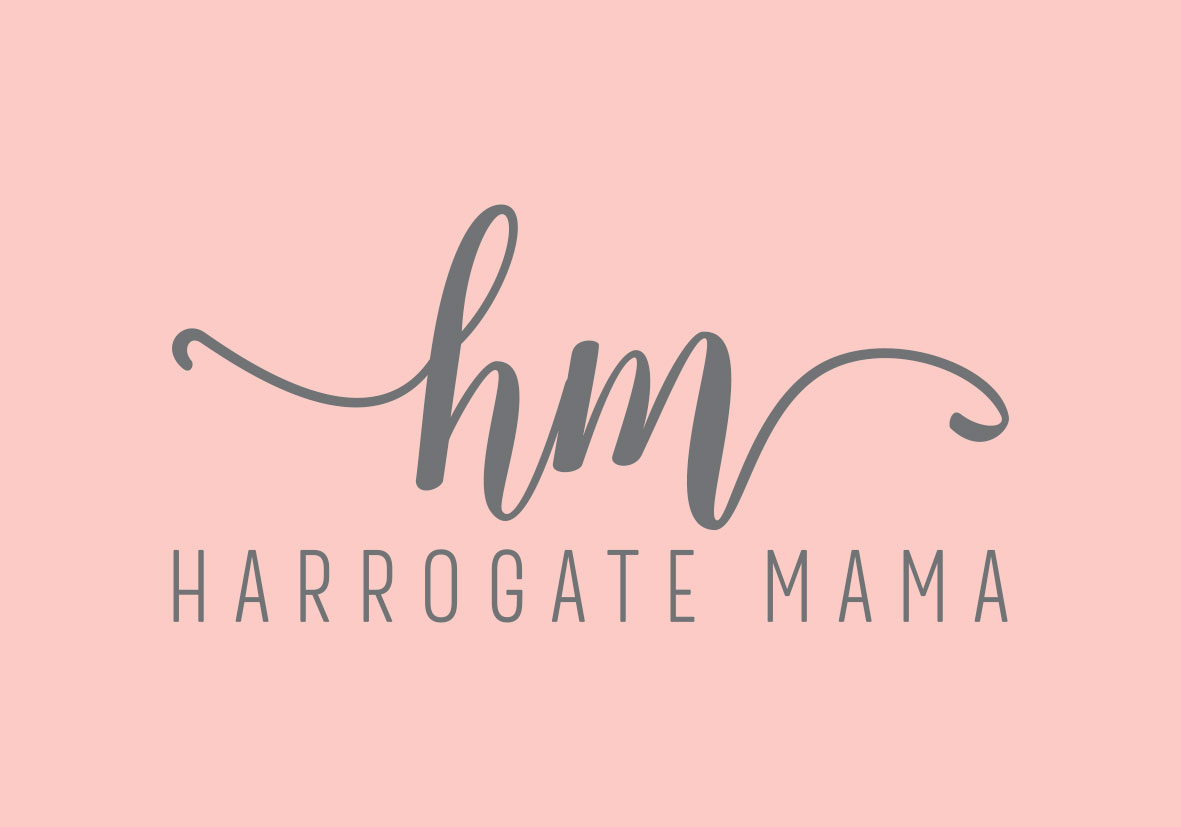 Marks and Spencer gifted me the Rosie bra at this press event. The views as always are my own.