I don't know about you, but I waste an awful lot of time in my life on personal grooming; the faff of getting my hair coloured, booking in for nail appointments and the tidying of eyebrows.
The Chore of Personal Grooming
One of the biggest time-thief culprits is waxing my legs! I'm just so lazy that the thought of waxing, shaving, epilating is something that's not high on my to do list, and comes under the 'only when essential' category. Which means I don't wear skirts in summer as often as I could, doctors appointments where stripping off are cringey (just from a hairy leg point of view!)  and pre-spa preparation becomes a chore with hair removal!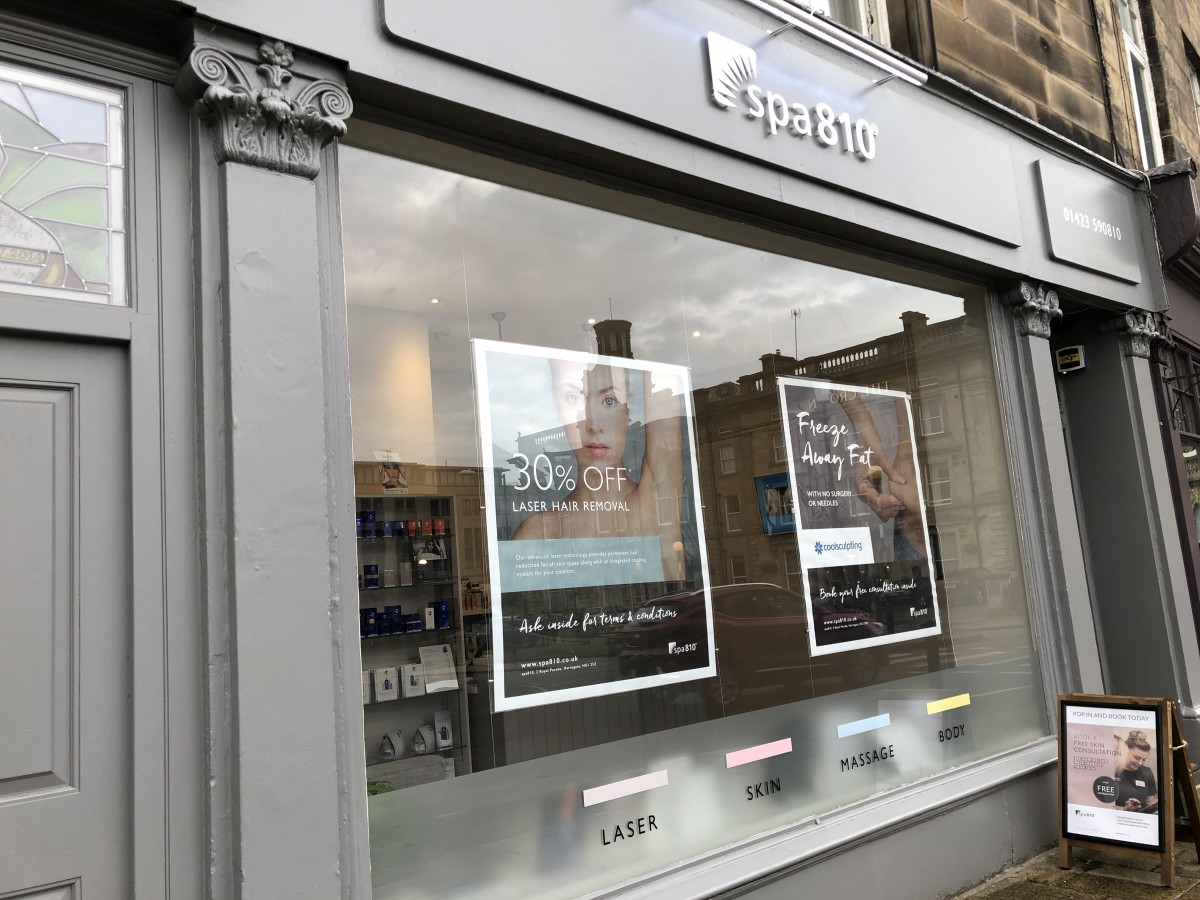 Spa 810 Laser Hair Removal
So when the lovely folks at Spa 810 got in touch to ask whether I'd be interested in trying out their laser hair removal treatment, I jumped at the chance. Laser hair removal promises to reduce hair growth between 75%-95%, permanently. Negating the need to wax, shave or use hair removal cream ever again! Rejoice!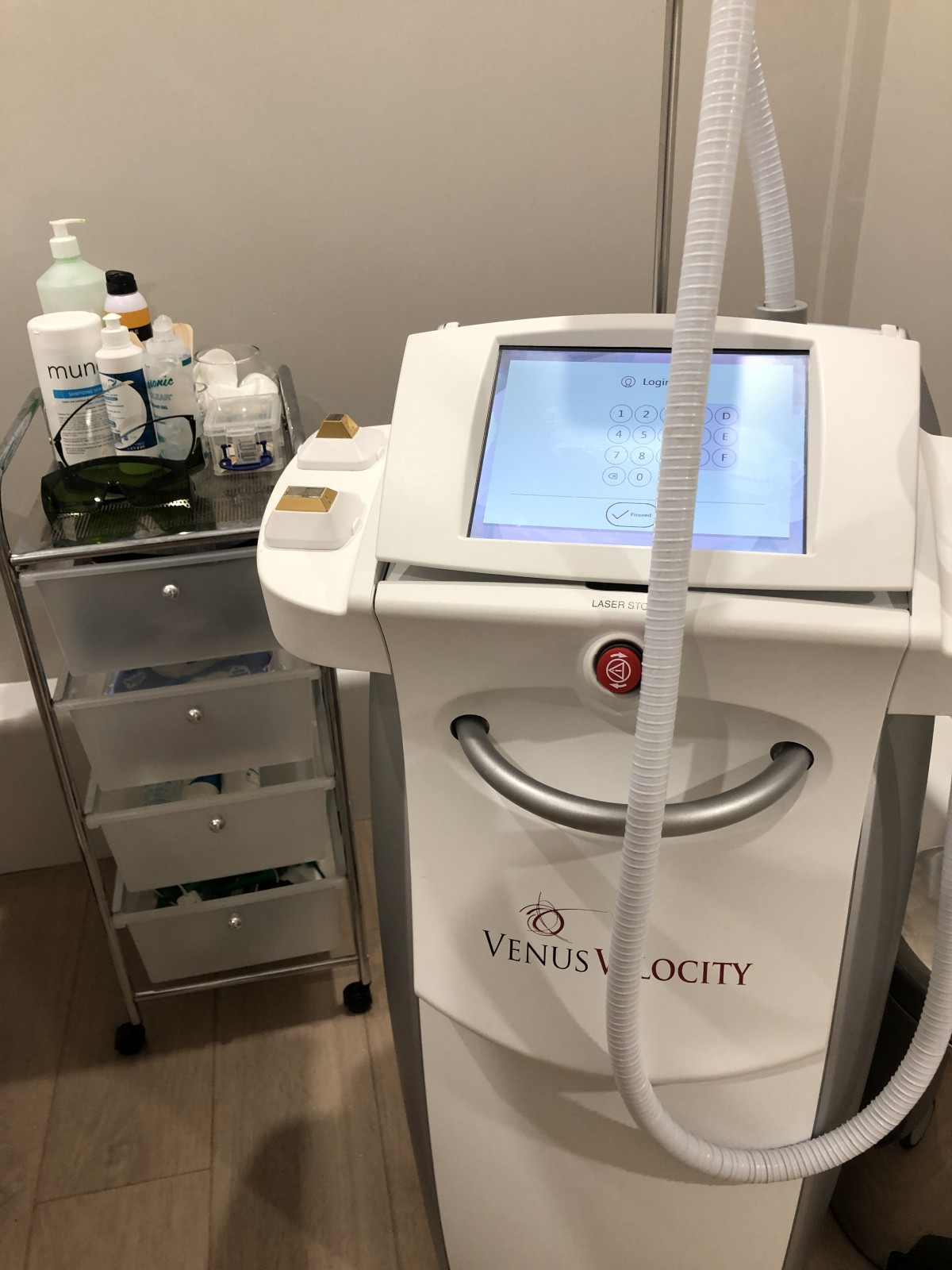 Venus Velocity Laser Hair Removal
The system they use at Spa 810 is Venus Velocity which provides effective, quick, and comfortable hair removal for the face and body using state of the art laser technology. It's FDA-approved as well as medically CE, Certified in Europe.
I've signed up for a course of six treatments, which are each six weeks apart, which means I should be all finished in time for the summer skirt season!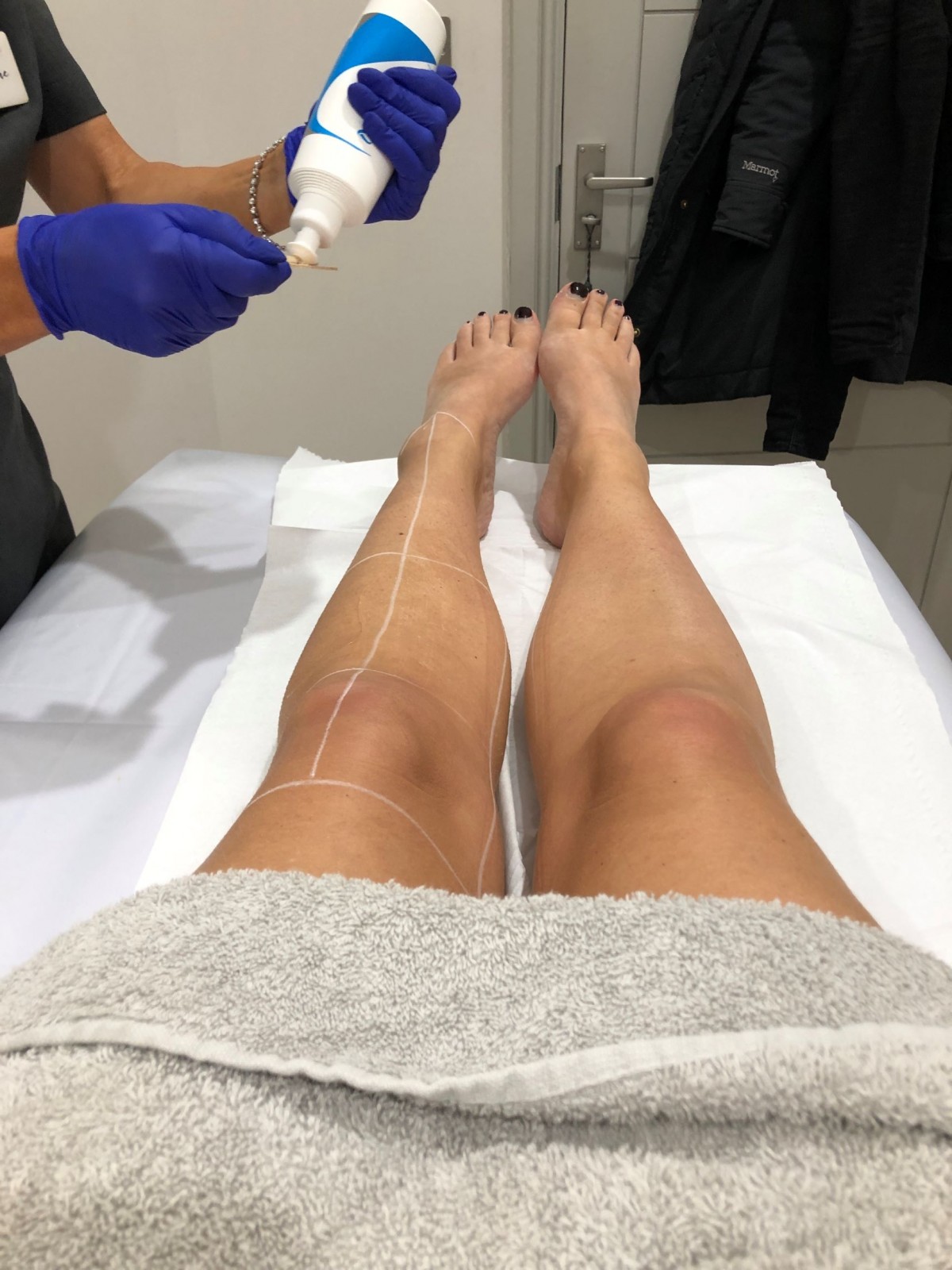 It's Quick, Easy and Relatively Painless
The first of my treatments started last week after an initial consultation and patch test. It's very quick, it took the lovely Hayleyanne – my therapist, just 20 minutes to do both of my lower legs front and back, and it's very easy.
Hayleyanne just marked my legs out to show where she'd covered, applied some cooling gel before starting and then applied the laser sensor to my legs.
It doesn't really hurt, just like a little pin pricking feeling, but it's hardly noticeable really, I think the anticipation is worse!
After the laser part has finished an aloe gel is massaged in to your skin and that's it. You're free to go. I felt no discomfort afterwards.
There are some rules to follow under the treatment plan; from here on in I can only shave my legs and you need to shave the day before your treatment, there's no spa action 24 hours after the treatment either and it's advised you steer away from using any body cream etc immediately afterwards. Plus it's important that you have no direct suntan, tanning beds or spray tan for two weeks before a laser hair removal appointment.
Laser Hair Removal can be done on any part of the body
Laser hair removal can be done on any part of the body, which means tackling that bikini line could be a thing of the past, if you have any facial hair that concerns you it can be gone and underarm shaving can also be scrubbed off your to do list! Perfect!
30% Discount on Laser Hair Removal at Spa 810
It's a pricey treatment, but it does mean no need to pay for waxing again ever in your life, so lifetime cost saving and all that! At the moment there is also  30% off all laser hair removal at Spa 810. This is for all courses booked in the month of November (offer excludes packages as these have already been heavily discounted). There is also a payment plan option if you didn't want to pay for the whole course in one go. This means that a lower leg hair laser treatment for a six week course is now just £495 – reduced from £720.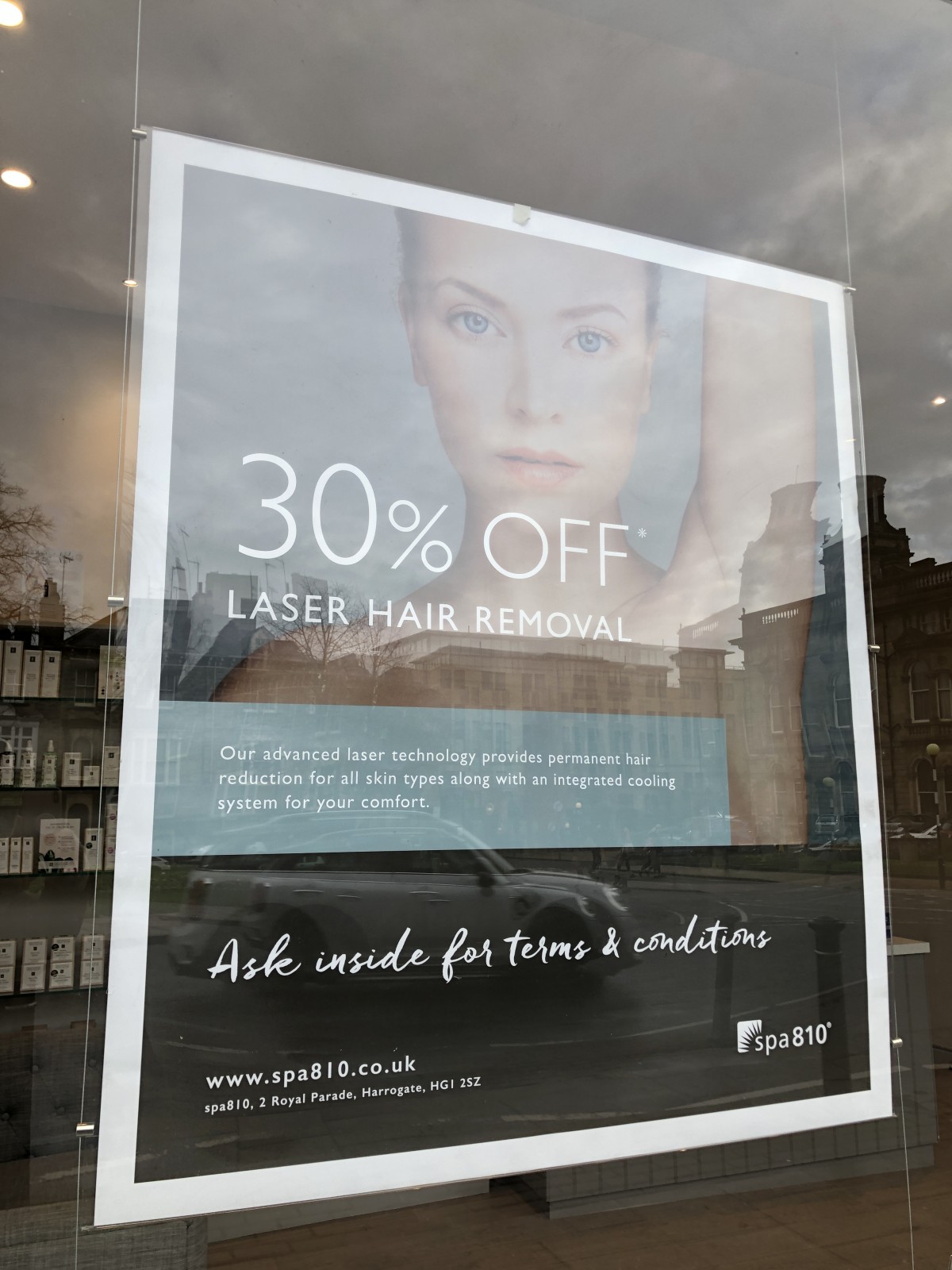 Christmas Gift Vouchers
It would also make a perfect Christmas present to put on your gift list, as Spa 810 also sell gift vouchers which could be put towards your treatment.
To find out more about laser hair removal at Spa 810 you can enquire online.
I'll be reporting back again at the end of the six courses, to see how the results have fared but at the moment I'm just dreaming of the time I'll get back in my life not having to worry when I'm going to fit in waxing my legs!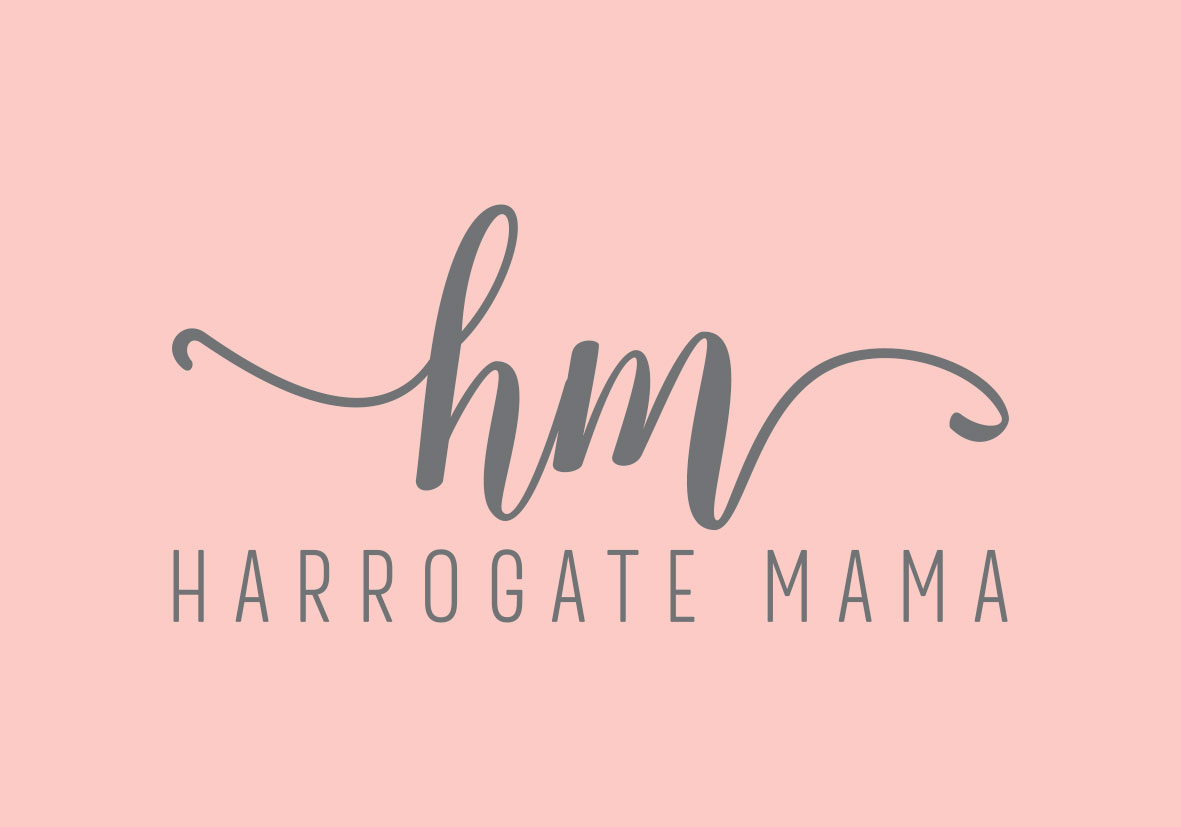 Spa 810 have invited me in to review the laser hair removal treatment with their compliments. The views as always are my own.