Over the Easter Holidays we had the absolute pleasure of visiting Live for Today adventures in Ripley where the Big Girls were lucky enough to explore some of the amazing outdoor activities on offer first hand!
Live for Today – Kids Parties and School Holiday Camps
Live for Today hold a whole array of fantastic outdoor activities for grown-ups and children alike in the grounds of Ripley Castle itself.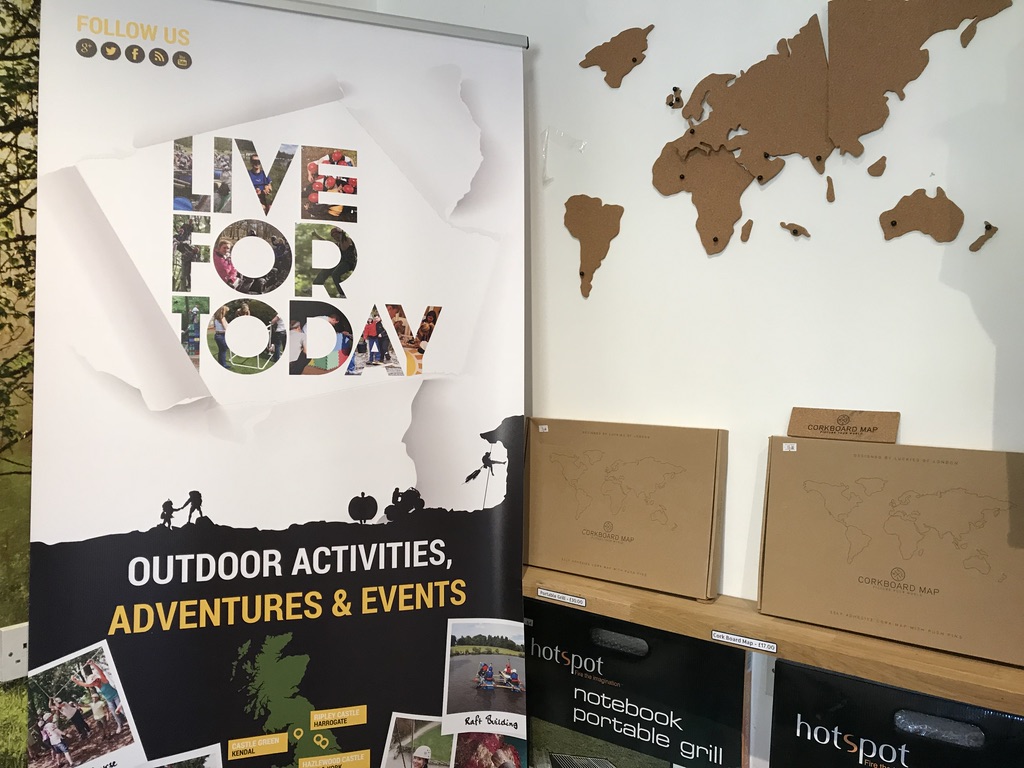 It was the children's parties and school holiday activity camps that the Big Girls took part in, and from what we saw they host them exceptionally well!
The Big Girls had chance to taste a handful of the fab activities on offer taking part in four of Live for Today's most popular activities and we were gifted with the most glorious of days in which to enjoy it.
The girls took part in;
Zorbing
Tree Climbing
Leap of Faith
Escape the Island
Live for Today is run by Marc Wise and his brilliant team of experts, and from what we saw they're all incredibly positive and supportive of all the children taking part and looked to be having as much fun as all the Smalls!
Zorbing – Kids Party
The Body Zorbing was hilarious to watch and the Big Girls said it was even more enjoyable to take part in. Encased in giant inflatable spheres each, the girls basically got to run around wearing the zorbs in an especially padded area. Once they got used to being inside the inflatable pods they could then throw themselves at each other and the floor without worrying about impact, since they're all padded and protected. It looked like hot, active work and they LOVED it, there was an awful lot of laughter to be heard!
The girls played a host of games with each other, mainly involving seeing who could knock each other over the most (sibling heaven), races and who could do front and back flips in their Zorb – loads of fun was had all round!
A kids body zorbing party for eight children, lasts one hour and is £150 – they need to be age 8+ to take part.
Tree Climbing
Next it was onto tree climbing – where climbing-wall fixings have been carefully fastened into an amazingly tall tree in the grounds of Ripley castle. The Big Girls were safely roped, harnessed and were wearing helmets in preparation.
Marc, was acting as the belayler, on the ground – who would catch them on the rope should they fall. The girls took it in turns and I couldn't believe how high they were able to climb. One of them made it all the way to the top and even managed to ring the victory bell!
It was a pretty amazing sight to behold, especially against that blue sky – we could have been abroad somewhere!
Leap of Faith – Kids Party
The final 'daring' escapade was the Leap of Faith challenge. Which basically involves climbing a 35 ft high wooden pillar, standing on top of it and then leaping from your balance point on the pillar to a trapeze swinging a way in front of you! Gah! I was totally sweating just looking at it!
One of the big girls wasn't so keen to have a go, which was totally find by Marc and he was really encouraging and supportive of her decision. Live for Today run a 'challenge by choice' policy which means that if a child wishes not to take part then they will not be pressured to do so. They like to encourage team work between friends so there are always options for belaying and groundwork even if they don't want to climb.
There was no stopping the other big girl though and she was up the pillar like a rocket. I could barely watch as she was sky high standing on top of that pillar about to blithely leap off! My heart was in my mouth, but she was relishing every moment! She was so proud of herself when she leapt to catch the trapeze and then abseiled down thrilled with her new achievement! It was incredible to watch!
The Leap of Faith forms part of Live for Today's High Ropes Party – which involves two hours of climbing fun taking in both Jacobs Ladder and the Leap of faith. The party is £200.
Escape the Island – Kids Party and Holiday Camp
Since we visited Live for Today during the Easter holiday we were able to witness one of their kids holiday camps in action. The camps are suitable for children age 7+ and there is an amazing choice of activities to choose from across the days, from raft building, archery, water sports and escape the island – to name just a few.
Escape the Island is a one and a half hour activity, where the children are challenged to undertake different tasks in exchange for coins, which they can then trade to buy them keys to aid their escape! Tasks include building shelters, making fire, sourcing water and climbing amongst others. The emphasis is all on team work and working together to escape to swing to victory.
The Big Girls and the Small Boy all had a turn at making fire which they loved and they all found extremely rewarding. It's something that they're still telling friends and relatives about now!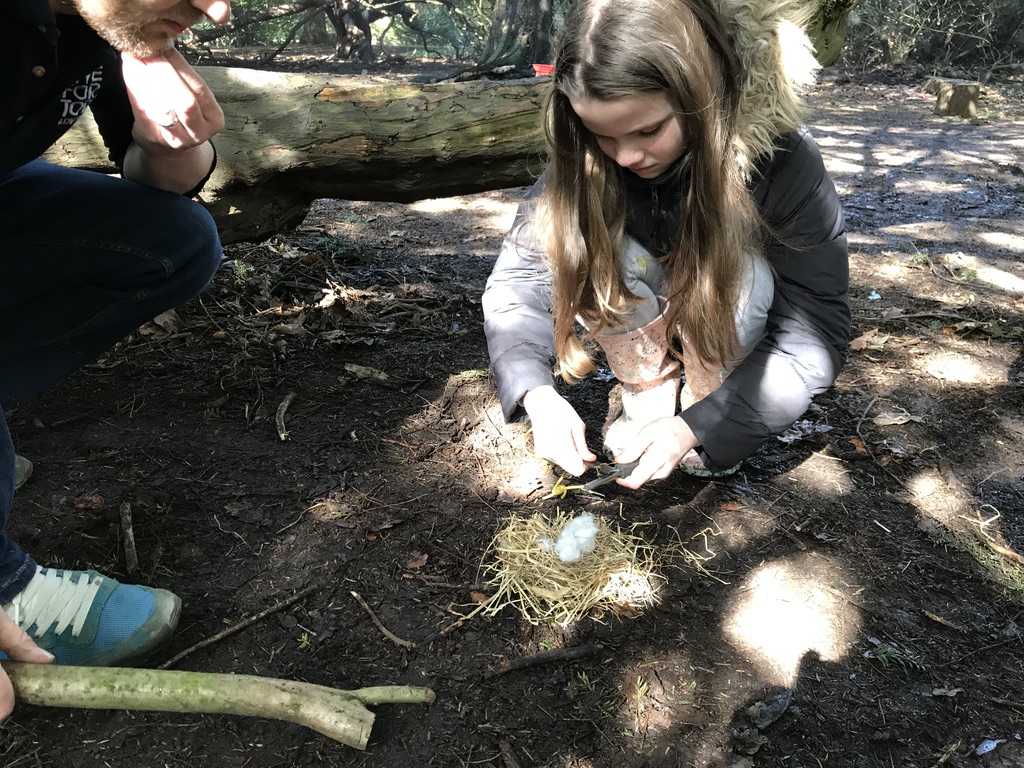 School Holiday Camps
All in all the Smalls had a fab day and I can't believe we didn't know that Live for Today has been on our doorstep all this time!
The school holiday camps looks fab and I'll definitely be using them over the summer as you can pick and choose what activity you'd like to do each day. It's £40pp for a day or £150 for the whole week and there's also a sibling discount too. Drop off is between 7.45-8.45am and pick up 4.45pm – 5.45pm, drinks and snacks are included too – they just need to bring a packed lunch.
I know the big girls would love to do the raft building, canoe games and archery. Actvities they would never normally get to have a chance to do.
Watch out for details of what they're offering over May half term and the long Summer holidays coming to their website soon.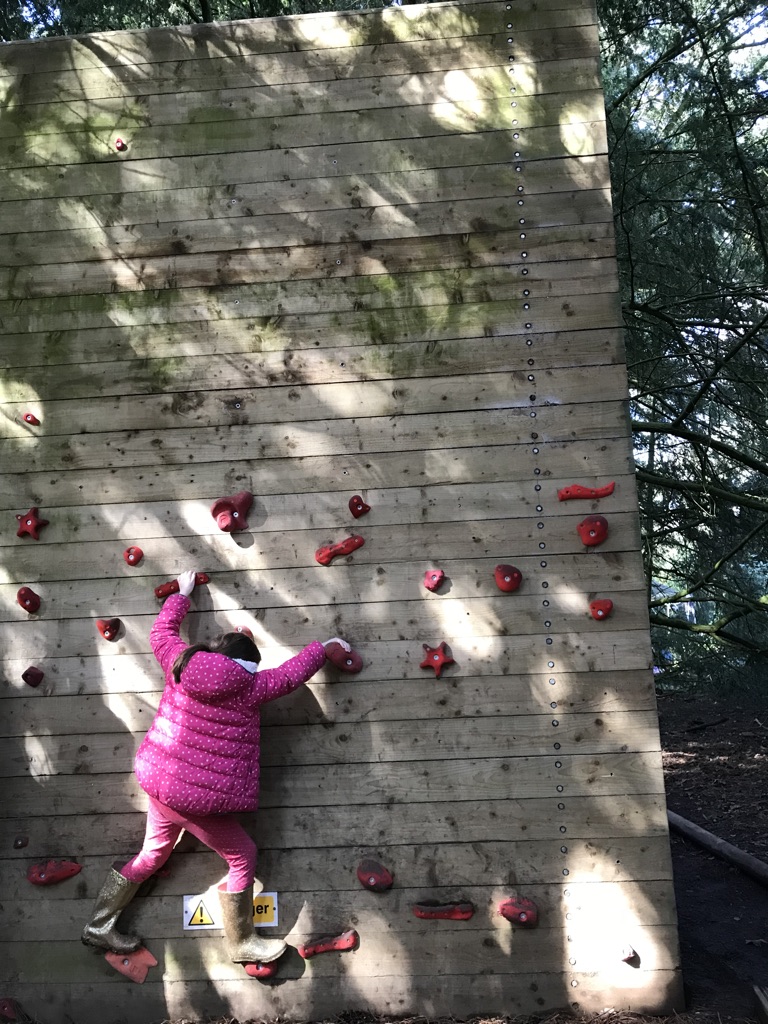 We loved trying out a handful of what's on offer at Live for Today and they look like the perfect place for a kids party with a difference. The grown-up Team Building activities look like loads of fun too. Live for Today have sites at Leeds, York and Kendal as well as at Ripley.
For more details you can check out their Facebook page or call them on 0330 024 8676.
This is a sponsored post with Live for Today – as always, the views are my own.