We love a good Wagamama here at Harrogate Mama HQ – so it makes for perfect family dining in Harrogate. You can read all about our previous experience on my post Family Lunch at Wagamama in Harrogate. This post is all about the latest menu and the launch of their new cocktails and vegan choices!
It's somewhere where everyone can find something they like to eat, it's quick, fresh, tasty and to be honest, the Small Boy just LOVES the kids chopsticks! Ha!
New Updated Menu at Wagamama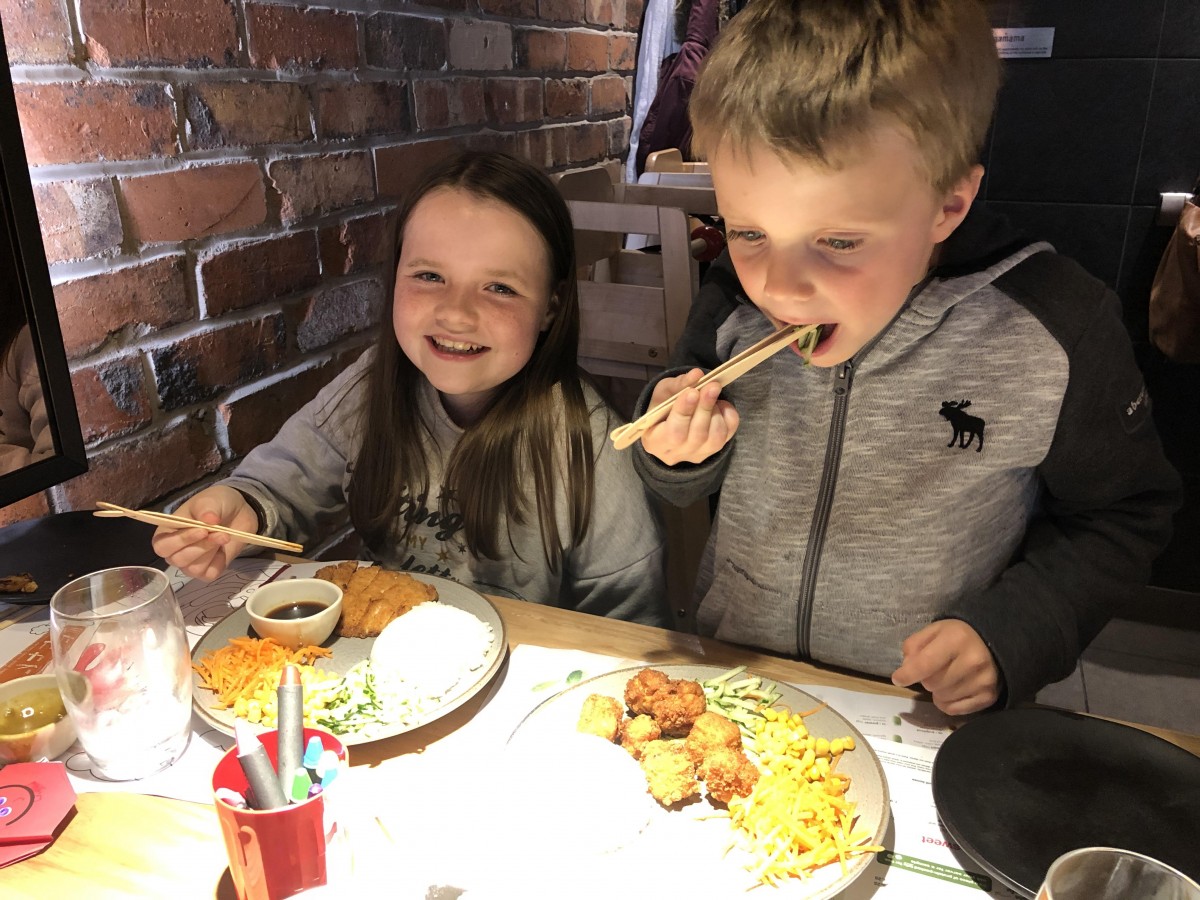 We visited over the bank holiday weekend to try their new menu as they've made a few additions and re-worked a few favourites.
It was great to see some new vegan dishes on the menu and the new cocktails and new desserts were huge hits!
Lychee Cocktail
I started out by trying the Lychee Mule cocktail which is a mix of lychee vodka, ginger syrup fresh lime juice, sencha tea with fresh ginger and mint! It was perfectly refreshing and not too sweet yet the lychee was subtle and the ginger firery! I'm going back for one of these again soon!
Crispy Fish Bites
The kids menu is great. The Small Boy loves the fish bites which are served with fresh chopped veg – and in the menu revamp they've swapped the cod for Pollock making them more sustainable!
Wagamama Katsu Chicken
One of the Big Girls, like Harrogate Papa, is a dead cert for the Katsu Chicken – chicken coated in crispy panko breadcrumbs, covered in an aromatic curry sauce served with sticky rice and a side salad – which is always demolished in no time! A real hit every time.
Wagamama Tuna Nuoc Cham Bowl
I decided to try the menu refreshed Seared Tuna Nuoc Cham Tuna Bowl – seared nuoc cham tuna steak on a bed of quinoa with stir-fried kale, sweet potato, edamame beans, red onion and peppers and it's under 500 calories of tasty! I loved it, the tuna was cooked perfectly and the veg was so tasty, I'd definitely order it again.
Sides not Fries!
We shared a selection of sides to go with our main meals, which is always a great way of eating and for getting the Smalls to try new tastes.
The Lollipop Prawn Kushiyaki skewers of grilled prawns marinated in lemongrass, lime and chilli were my favourite and the refreshed Bang Bang Cauliflower is a vegan menu hit of crispy, wok-fried cauliflower coated in firecracker sauce. mixed with red and spring onions.
The seasoned Crispy Chicken, fresh tomato + sriracha hirata Steamed Buns – two small, fluffy asian buns stuffed with tori kara age, fresh tomato and sriracha served with coriander and mayonnaise were also proving popular!
Dessert O'Clock
Since we couldn't decided we tried four desserts and shared them all! Two of them were Vegan, but you would have never guessed.
The Chocolate + Orange Bossom ice cream – served with a passion fruit coulis and fresh mint and my favourite; the White Chocolate + Matcha Cheesecake – served with vanilla ice cream and finished with chocolate sauce, mixed sesame seeds and fresh mint.
The Smalls loved the Smoked Chocolate Caramel Cake – layers of smoked chocolate mousse, salted caramel crushed biscuits, chocolate fudge brownie and chocolate ganache.
The Salted Caramel Cheesecake – a salted caramel parfait with a touch of wasabi on a crunchy biscuit base. topped with chocolate buckwheat shards and a salted caramel sauce was also a huge hit all round!
If you're still to try Wagamama, head on it – it's great for the Smalls and there's something to suit everyone's pallet and they're really flexible when you order. One of the Big Girls just wanted noodles, broth and grilled chicken – which was served up without question!
It was buzzy and busy at 5.30pm on a Saturday night with Deliveroo's a plenty. The staff were all friendly and attentive and the food came out in super quick time and was all totally spot on.
We'll be back again to Wagamama Harrogate soon – or ordering in. It's always a hit!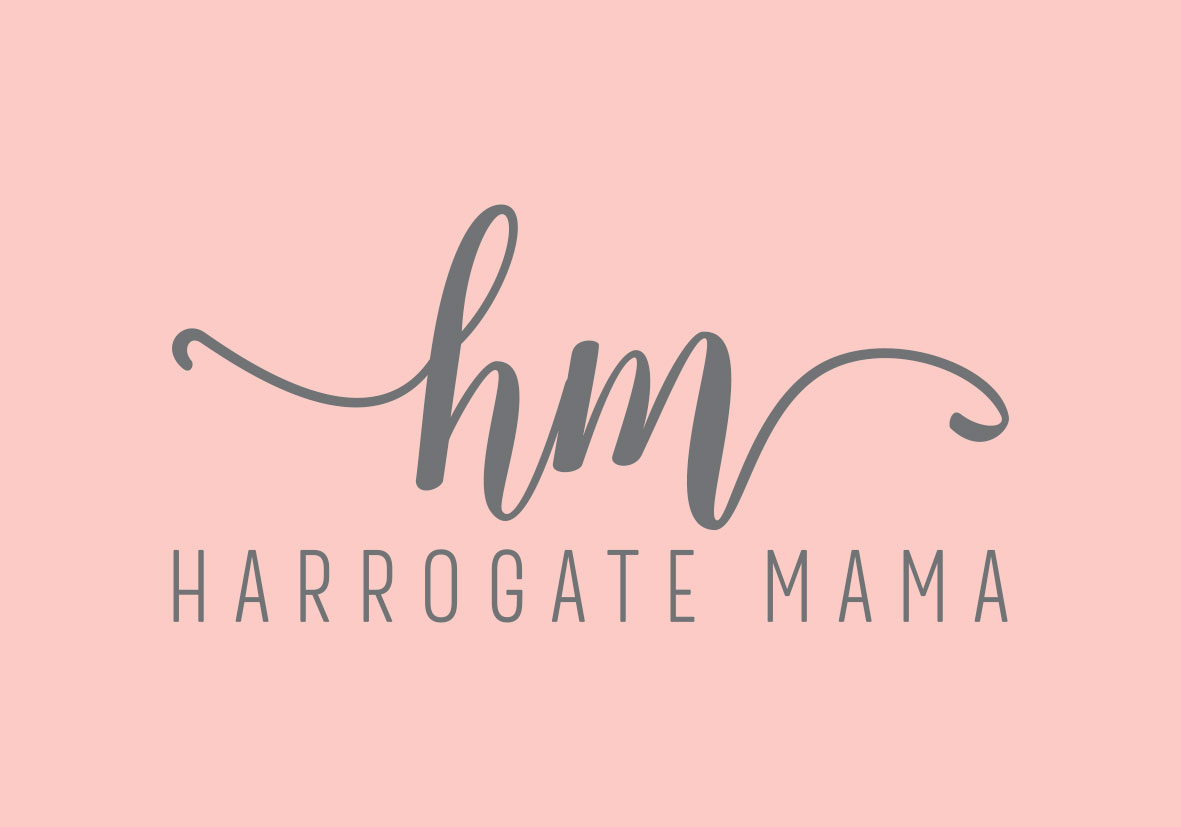 Our meal was with the compliments of Wagamama – the views, as always are my own.