I'm a Morrisons shopper, in fact just this evening the Morrisons van will be dropping off my weekly online shop! I think their online app is one of the best around from supermarkets and I also think their price point on all our family essentials can't be beaten!
So I was thrilled to be invited to Morrisons HQ on Yorkshire Day, to celebrate all things Yorkshire and sample their brand new Yorkshire Tapas range.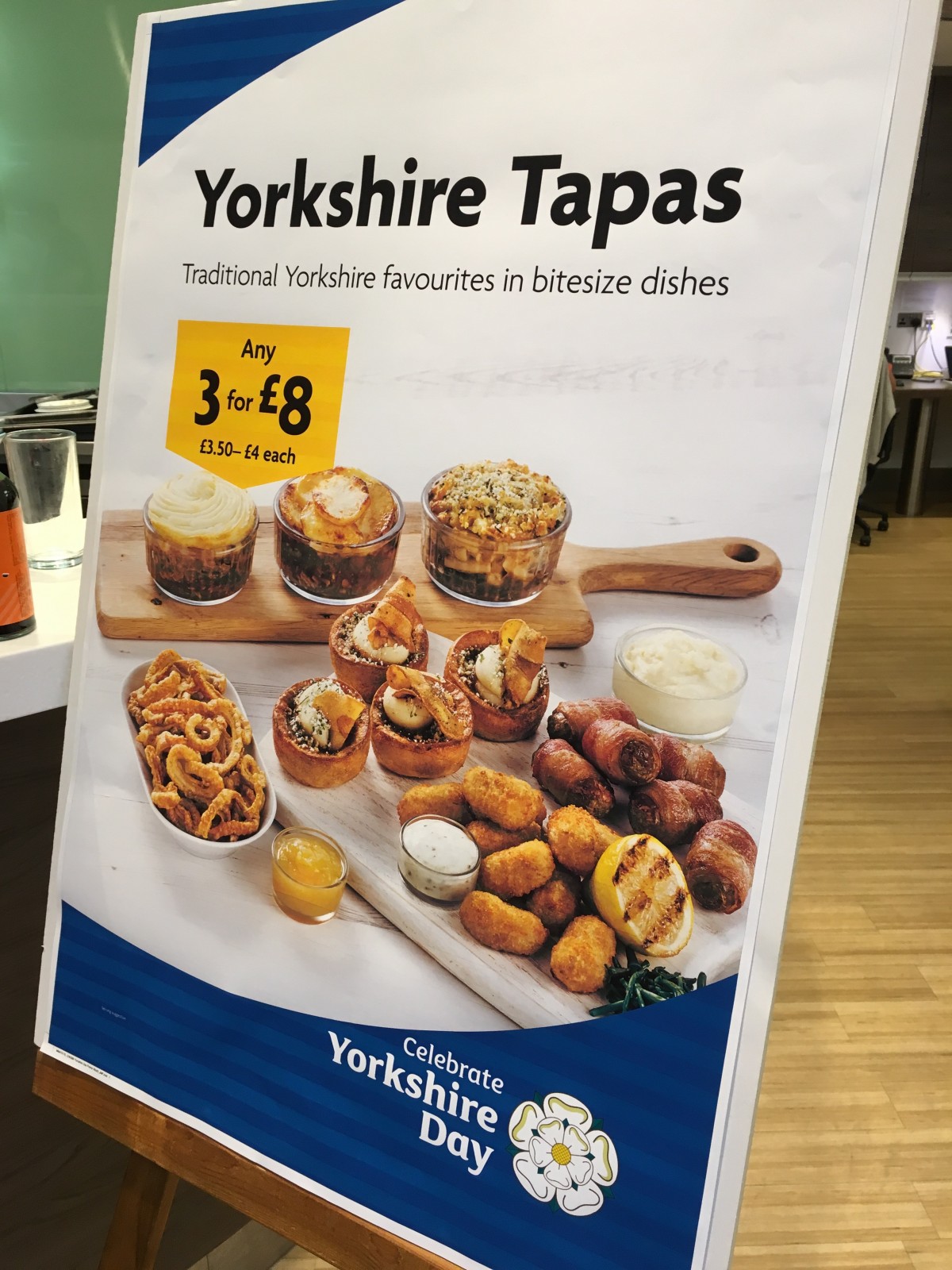 What could be more Yorkshire than a Yorkshire girl, eating Yorkshire food from Yorkshire suppliers in a Yorkshire national supermarket on Yorkshire day! Ha!
As, not only are the dishes Yorkshire in origin, they are also Yorkshire in provenance. With the delicious dishes being sourced from Yorkshire suppliers. By doing this Morrisons are responding to a trend which sees lots of consumers wanting to support local suppliers first hand and the supermarket are able to offer just that.
It was super exciting to see 'behind the scenes' at a well-oiled, giant machine like Morrisons. We went into their tasting kitchen to meet the product development chefs and sample the food fresh from the bustling kitchen. It smelled fantastic and all looked great.
There was a real buzz about the place as Morrisons had also invited sixteen local Yorkshire food and drink producers in to meet their buying teams so they could look to source new products to sell in their stores.
Morrisons Yorkshire Tapas Range
The supermarket's newly launched Yorkshire Tapas range will be sold alongside their Indian, Italian and Chinese meals. The 12 dishes in the range are served in sharing packs, to be enjoyed in a casual dining way, tapas style.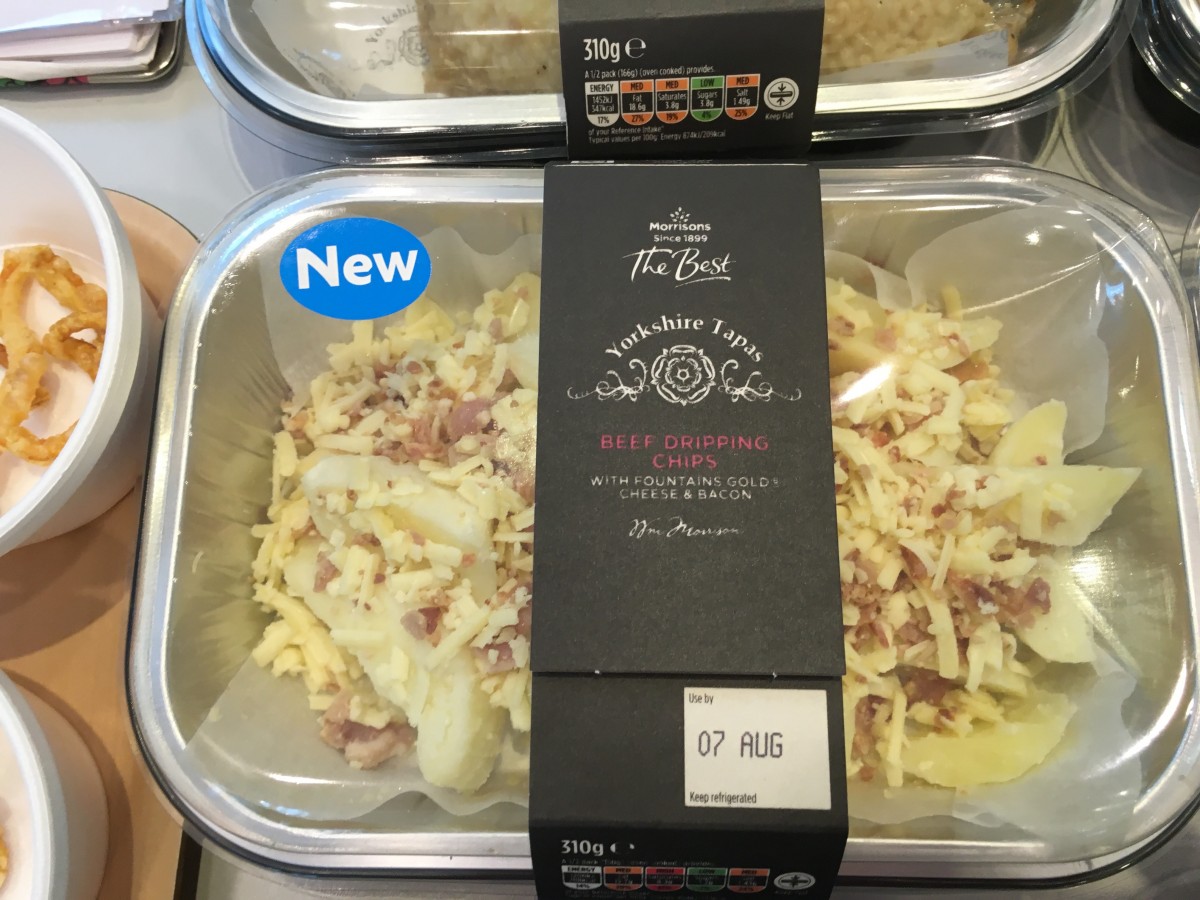 So now you can eat local and support local from the comfort of your supermarket shelves and enjoy some pretty tasty dishes while you do.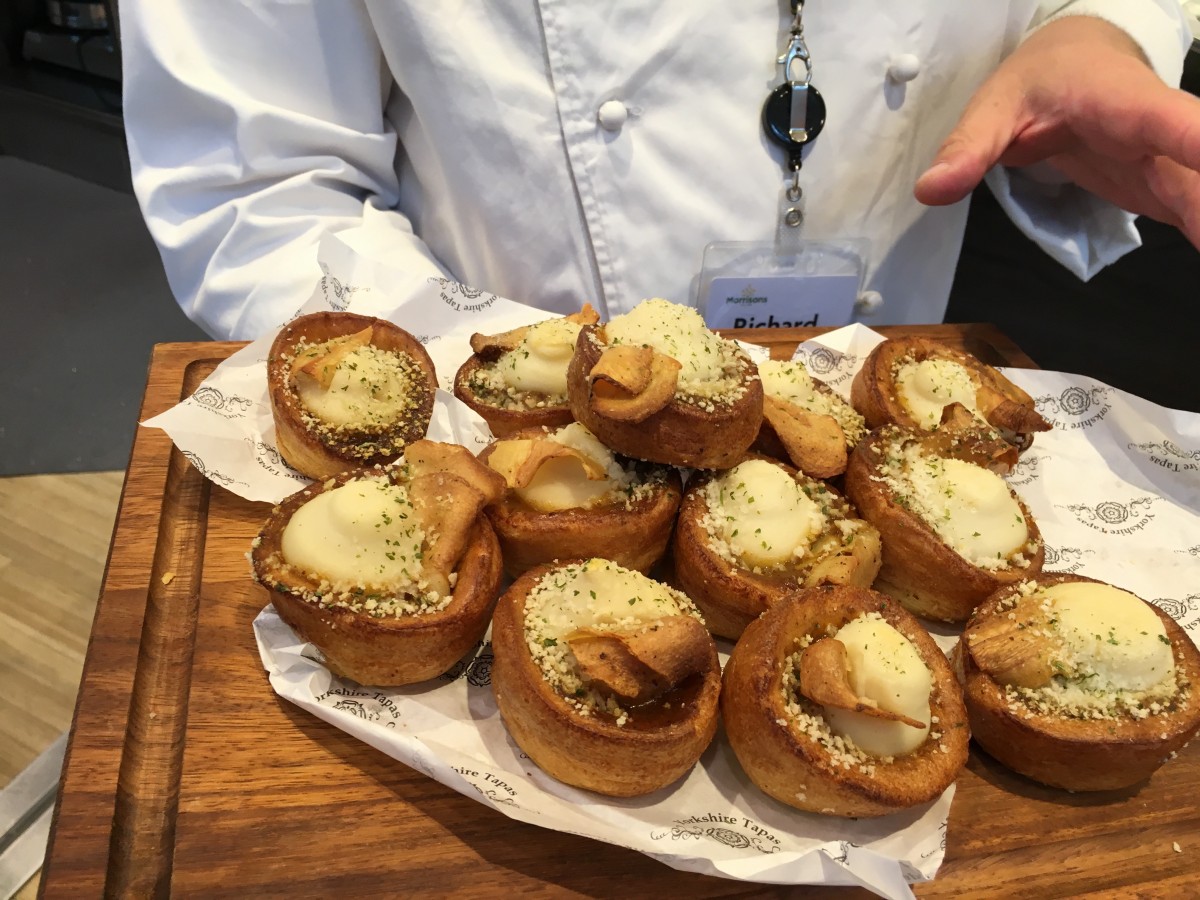 My favourite was the Whitby Scampi with Lemon, Tartar Sauce and Samphire, I know the Yorkshire Puddings filled with Yorkshire Beef Rib, Smoked Mash and Parsnip Cream will be a sure fire hit with the Small People!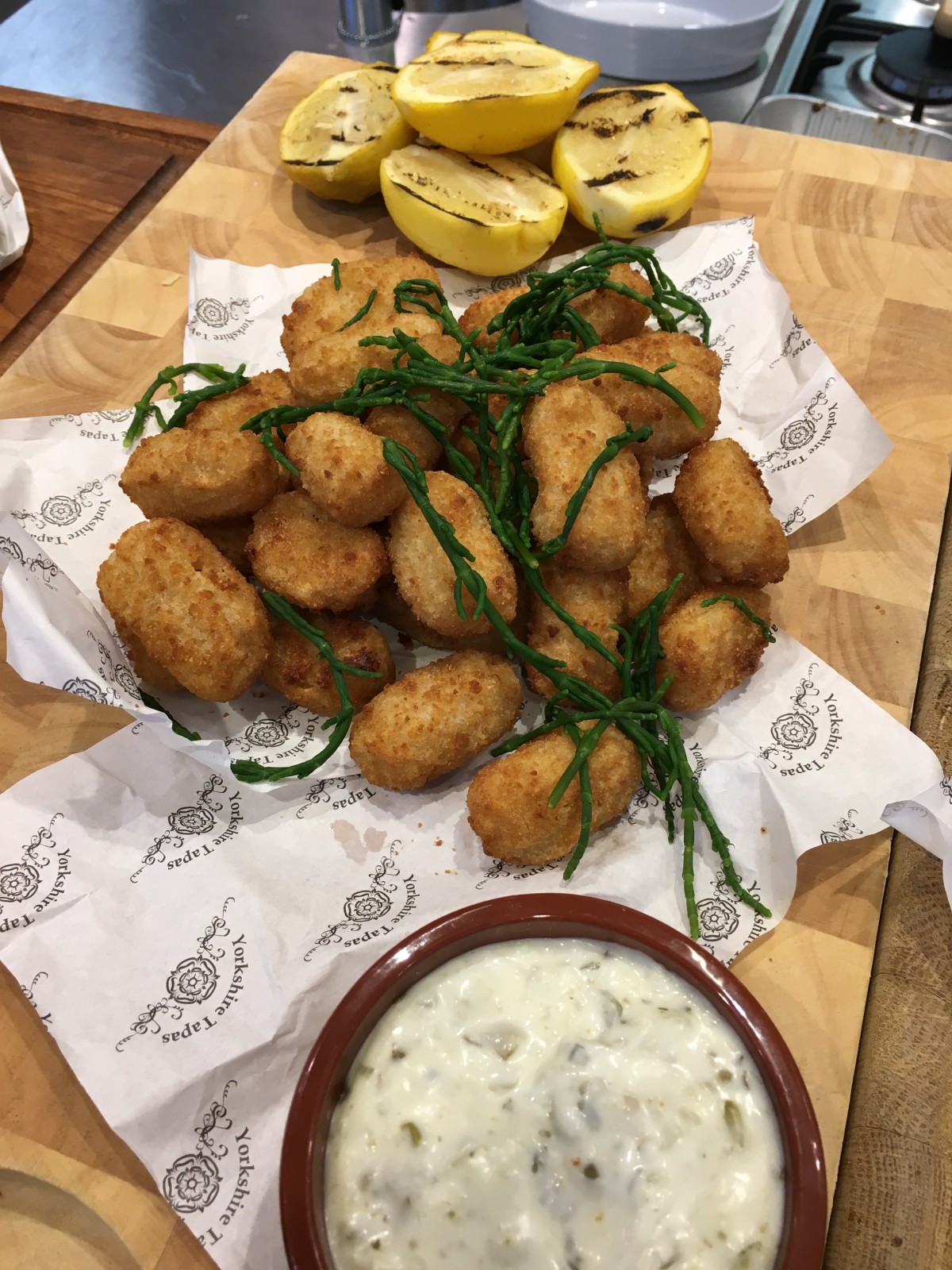 It's great how the dishes come with information about the local suppliers on the packaging and all the condiments are included in the pack too!
Yorkshire Reared Beef and Pork in all Yorkshire Morrisons Stores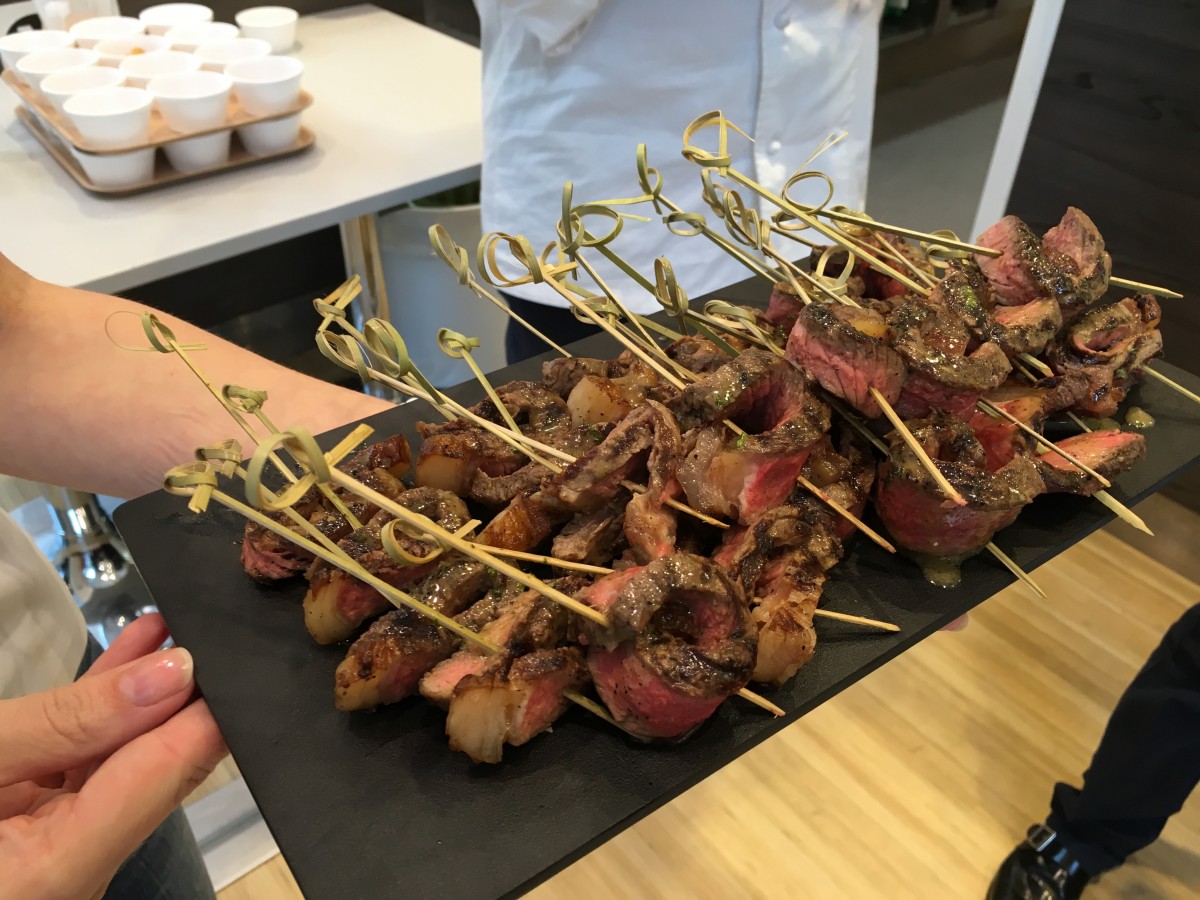 In addition to the new range of Yorkshire Tapas, Morrisons now ensure that all beef and pork chops, loin, steaks and mince served at their butchery counters will be sourced from around 160 Yorkshire farmers. One Harrogate farmer has been supplying Morrisons for over fifteen years.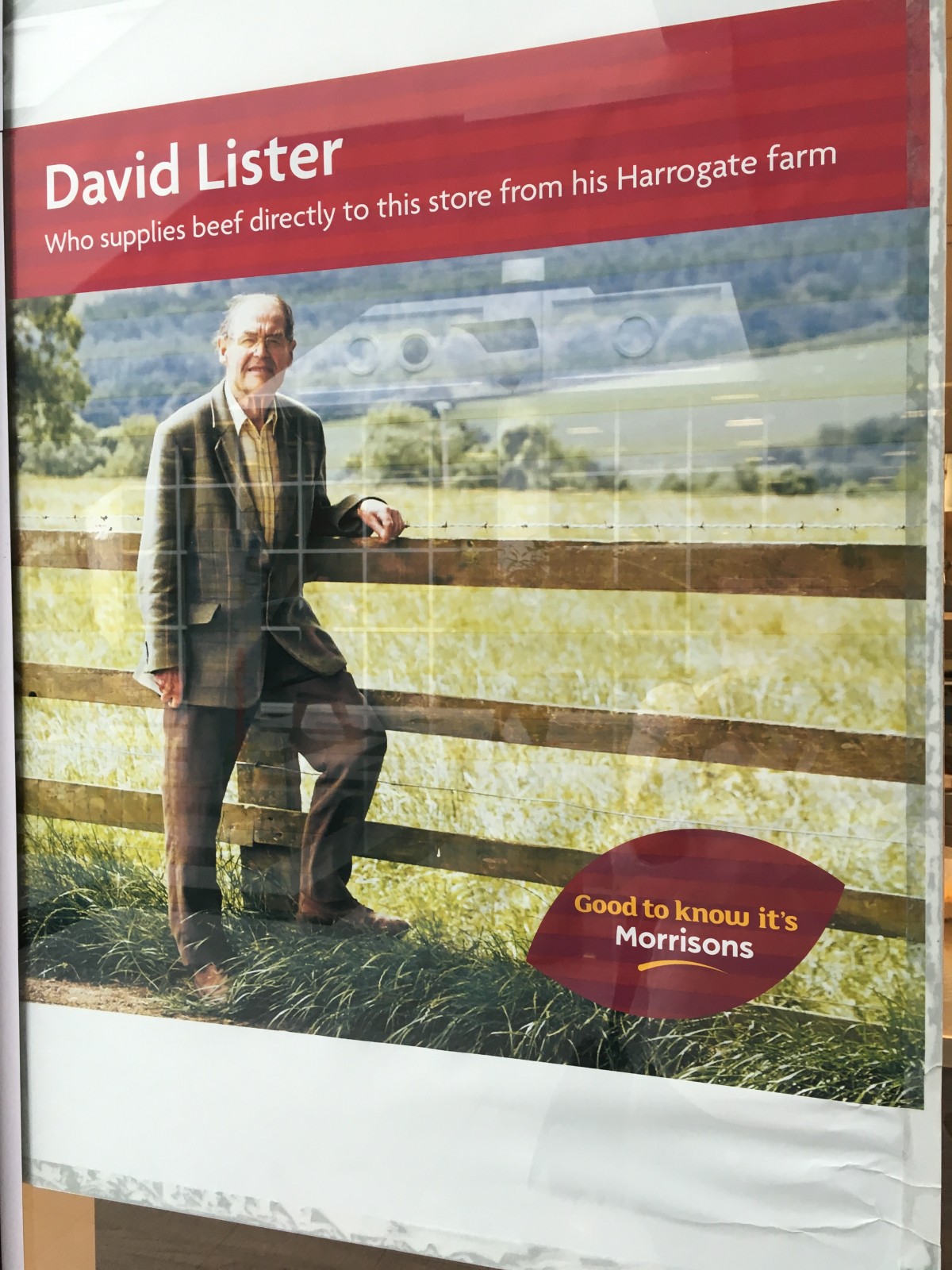 The beef available to taste was described as '… amazing' by one of the guests attending the briefing, and she should know since she was 2016 Masterchef's semi-finalist Liz Cottam!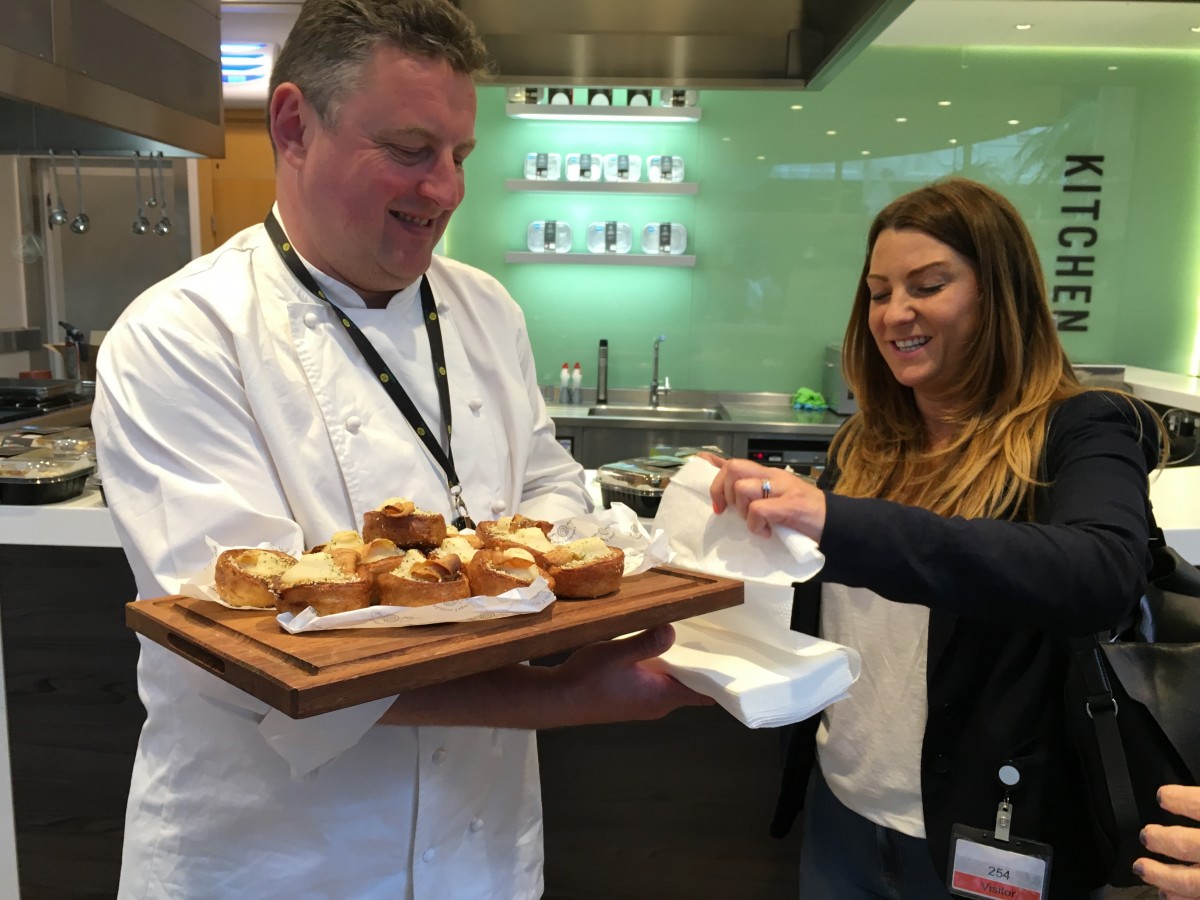 The Yorkshire Tapas range and Yorkshire-reared fresh meat will be available in all 58 of Morrisons Yorkshire stores.
Do you fancy tucking into a bit of Yorkshire Tapas?! I think it's a great idea and I love to se that Morrisons are supporting local food producers in this way!