The Hideaway Kitchen at Lower Dunsforth is a gorgeous little spot about 25 minutes away from Harrogate. We visited last Sunday for a wholesome family lunch which we all loved.
Hideaway Kitchen
There was some real comfort food all in the nicest of settings. From the outside Hideaway Kitchen could be mistaken for a pub, but the inside it bright, white, with a scandi-feel and loads of gorgeous indoor plants adorning the walls and ceiling!
The idea behind Hideaway Kitchen is that it's a restaurant that mimicks the experience of dining in someone's home – simple but immaculately prepared dishes highlighting pristine, seasonal ingredients served family-style with flair and vibrancy. It's co-founders Georgina and Amelia have two small children of their own so know all about family dining first hand.
Great Coffee and Cake
During the week there's a more cafe feel to the service, I had a lot of messages on my Instgram from locals telling me they serve a great coffee and the cakes all looked pretty good too.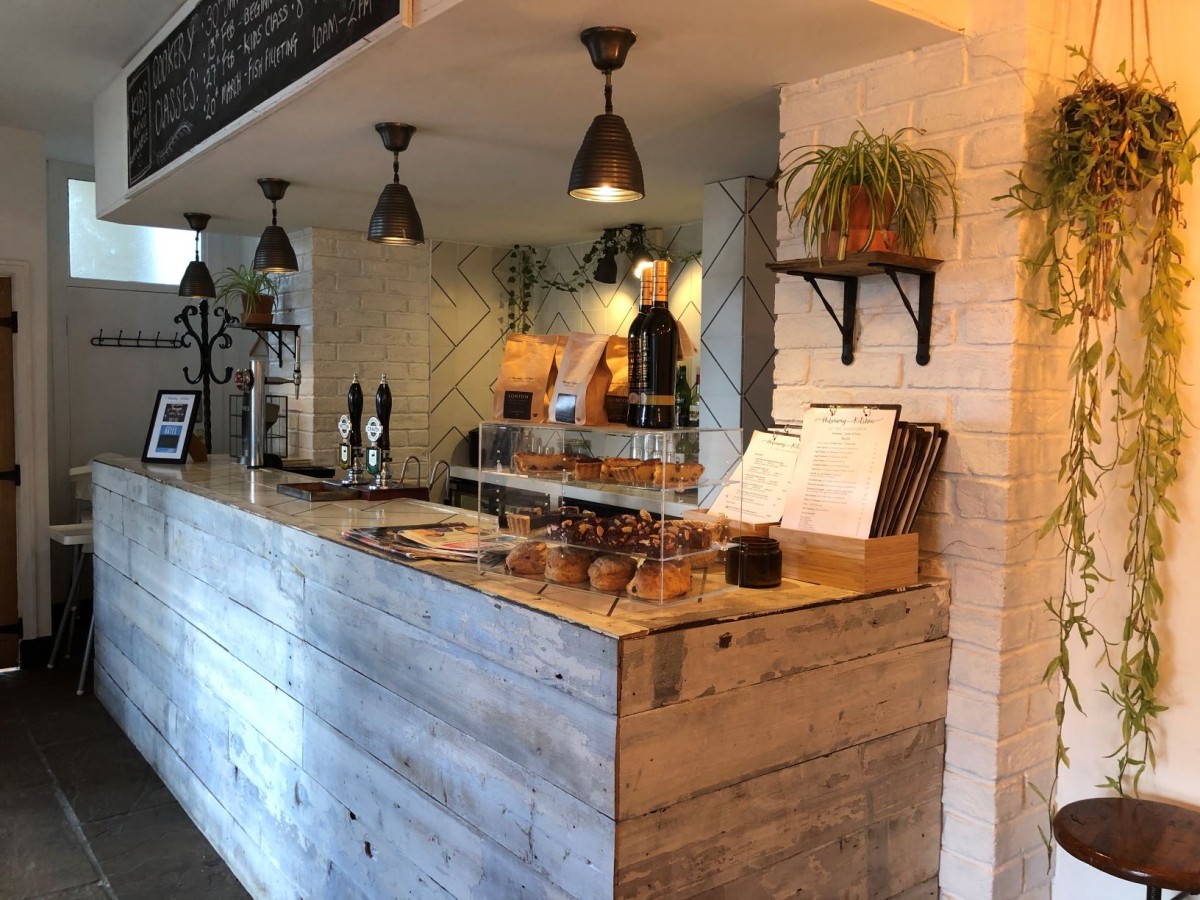 Sunday Roasts at Hideaway Kitchen
But Hideaway Kitchen also do a lovely food menu and at weekends it's all about the brunch and the Sunday Roasts.
Starter O'Clock
Harrogate Papa and one of the Big Girls couldn't help themselves but warm -up for the main dinner event by having a starter, and they both chose the same; Chicken Liver Pate – which were served in really generous portions and they both enjoyed!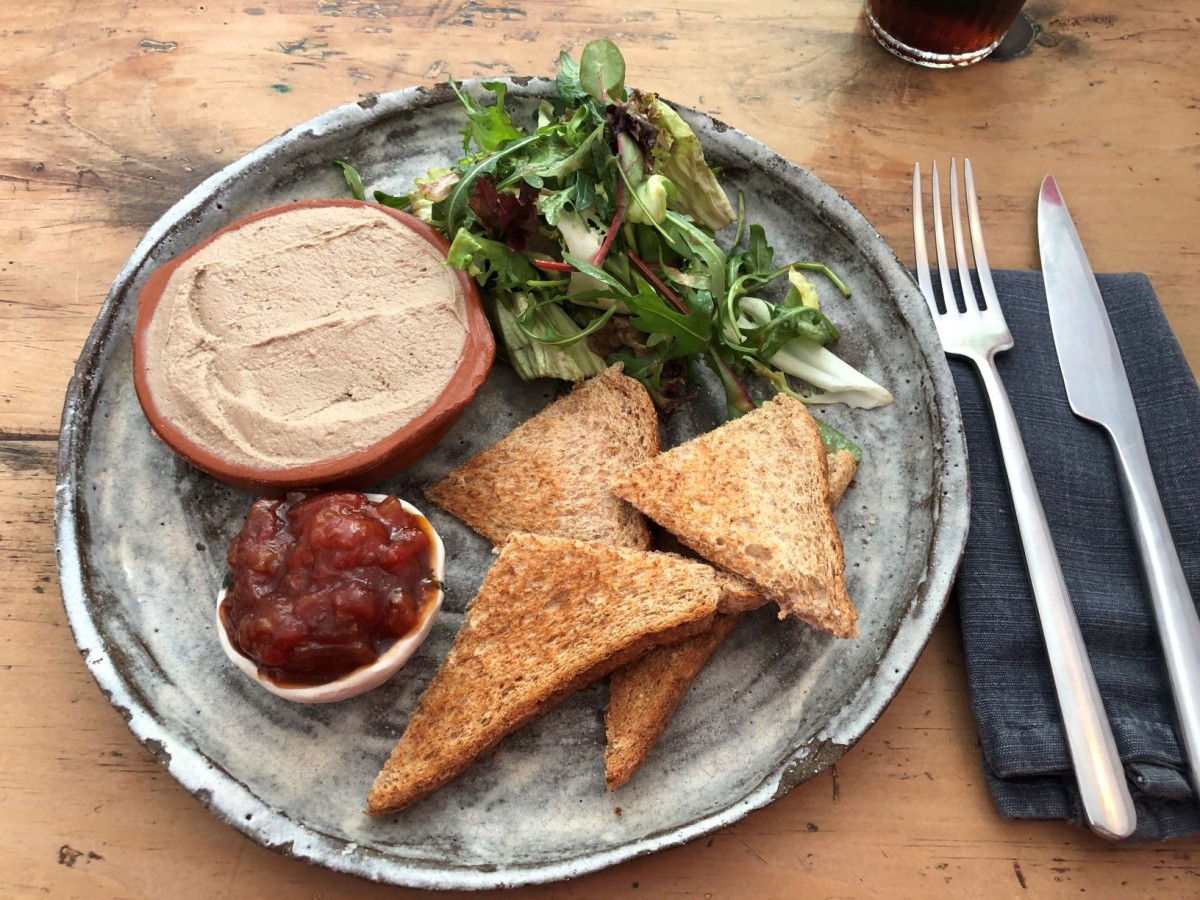 Roast Chicken Lunch
As you know, the Smalls LOVE a Sunday roast so there were no surprises when three out of the five of us ordered the Roast chicken lunch with all the trimmings!
The Yorkshire Puddings get an honourable mention and Harrogate Papa was gutted he had to share his with the Small Boy! The meals disappeared in no time and they were declared a roaring success all round!
Fish Pie of Dreams
Being a (not very good) Vegetarian, I chose the fish pie – which was Ah-mazing, I could just eat it again now! It was packed with loads of different fish and there was no skimping on the sauce too. The chives made it taste really fresh and I loved the new potatoes on top rather then the more traditional mash which can leave it all feeling a little heavy. I'd really recommend trying it if you're going!
Fish and Chips
The Small Boy was all about the fish too – choosing the beer battered haddock and chips – which he also really enjoyed!
Pudding Calling
For puddings the Smalls were split between the age old dilemma of chocolate brownie and sticky toffee pudding – so we ordered two of each to share between the five of us.
Naturally there was not much left after both were thoroughly enjoyed. It was hard for the Smalls to call which they preferred more!
Prices and Mother's Day
Prices are great to with a two course option of £19.95 or three courses £24.95, and their normal menu is also available.
Hideaway Kitchen are also taking bookings for Mother's Day but be quick as there are only a few spaces left!
Relaxed Decor
We loved the relaxed decor and setting at Hideaway Kitchen. The service was all very chilled and the atmosphere was very welcoming and calm.
Family Lunch Vibes
It was a great place for a family lunch – we noticed quite a few family cyclists around too – so there must be some good cycle routes nearby too!
Cookery Events at Hideaway Kitchen
We also spotted these great events that Hideaway Kitchen hosts on some Wednesdays each moth, around cooking and food preparation. A great way to learn some new skills in their cookery classes for kids and adults. I think they'd make a great Mother's Day gift idea 👌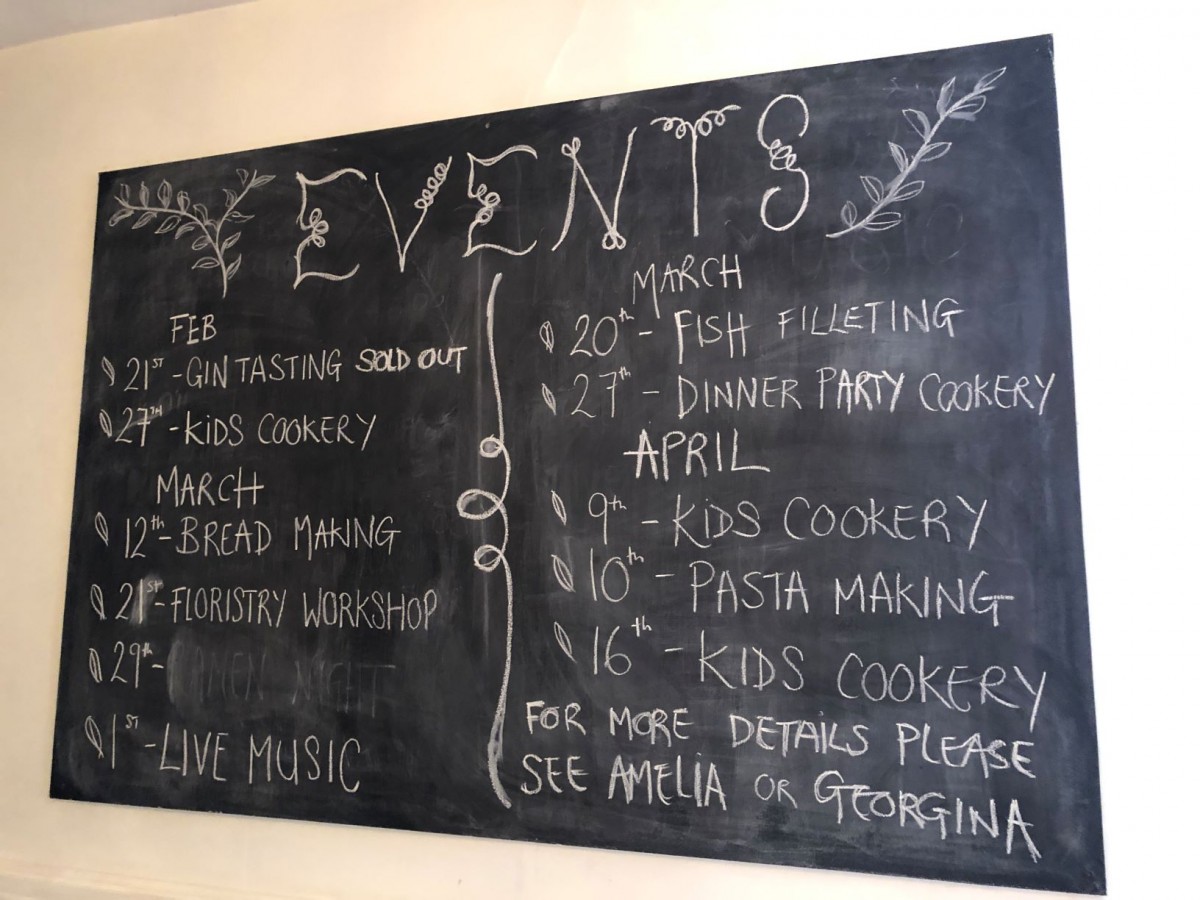 Hideaway Kitchen can be found at Lower Dunsforth, York, YO26 9SA on; 01423 320700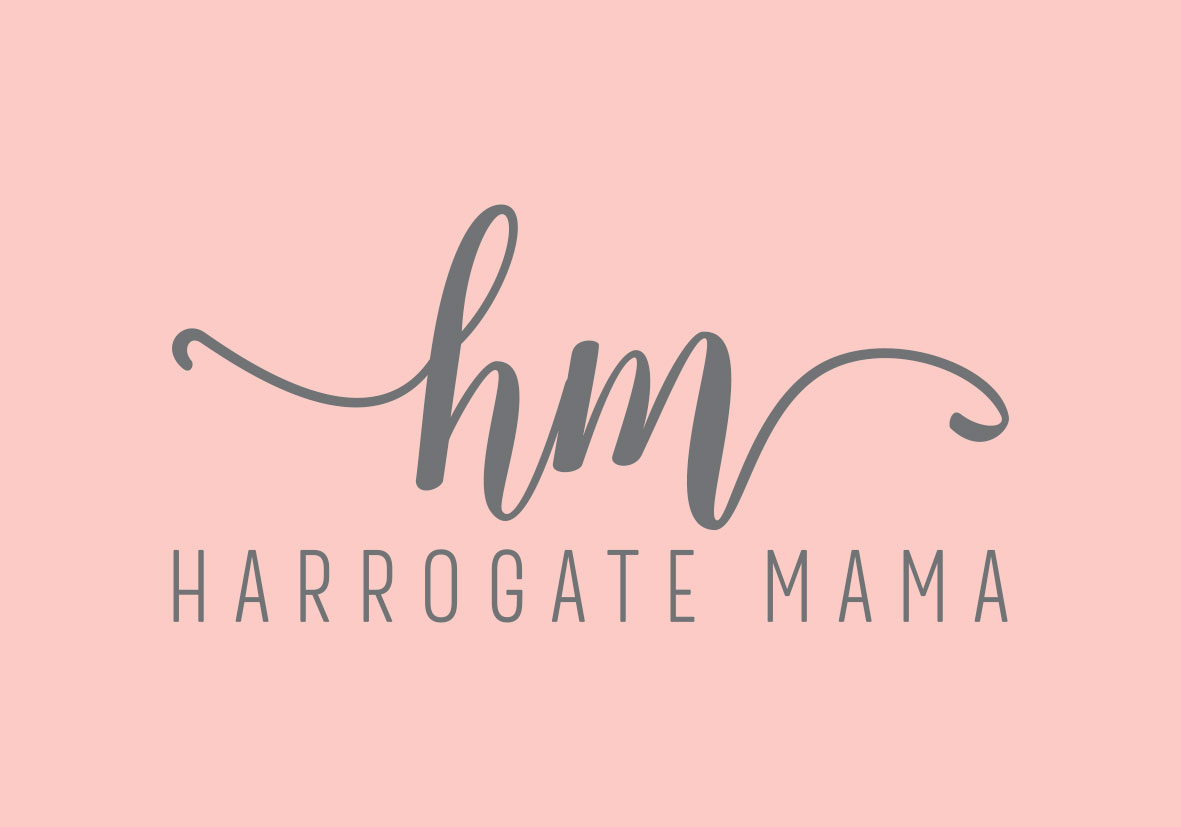 Thanks to Hideaway Kitchen for inviting us in to review with their compliments, the views as always are my own.