In case you've failed to miss it ? it's Halloween on Monday and Bonfire night not far behind!  This weekend sees loads of Bonfire and Halloween events taking place.
Here's a round up of what's going on in and around Harrogate. #Staysafe
Halloween
Lotherton Hall – Halloween Weekend
Sat 29-Sun 30 Oct, 11am-4pm
Dress up your little monsters and join us for our first Halloween Weekend. Spot prizes for the best costumes,spooky scarecrow trail, face painting, creepy crafts and the chance to meet some ghostly characters in the house.
Leeds Industrial Museum – Halloween Family Fun Day
Sun 30 Oct, 1-4pm
Join us for a fun packed day of spooky crafts, face painting, storytelling and more!
Temple Newsam – Halloween Spooktacular
Mon 31 Oct, 5-8pm
Bring your little ghosts and ghouls dressed up in a spooky outfit to trick or treat through the darkened house and farm and collect some ghoulish treats. Numbers are limited so purchase your tickets early to avoid disappointment.
Light water Valley – Halloween Spooktacular
Thursday 27th to Sunday 30th October, 10.00 – 6.30pm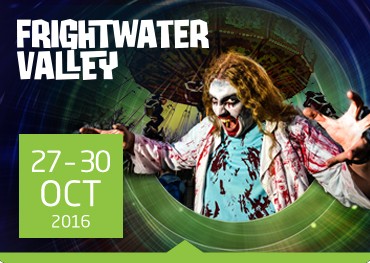 Join us for our annual Halloween spooktacular as a cloak of supernatural delight shrouds the theme park. All manner of creepy ghouls and beasties lurk within the Valley, so tread scarefully as we celebrate shocktober in style with mini, mega and ultimate scares for the whole family. BE WARNED – the darker the night, the scarier the fright!! Standard entry prices apply.
Bonfire Night
Harrogate Stray: Harrogate Round Table – Fireworks and Bonfire on the Harrogate Stray Saturday 5th November – FREE!
Stray FM Build Up from 6pm
Bonfire Lit – 6:30pm
Fireworks – 7.15pm
(All timings are approximate)
Bonfire Night at Roundhay Park – Friday 4th November – FREE!
Join 70,000 others to enjoy the biggest bonfire in Leeds.
The huge bonfire will be lit at 7.30pm and the awesome firework display will start at 8pm.
Meet at Soldiers Field, Roundhay Park, LS8. Free!
York Maze Fireworks Spectacular – Saturday 5th November (Gates open 4.30pm and close at 10.30pm)www.yorkmaze.com/events/bonfire-night
Food stalls, live music, sideshows and of course a fireworks display lasting 15 minutes, choreographed to music hits plus an enormous bonfire which promises to give the effigy of one of York's most infamous historic residents Guy Fawkes a 'good roasting'.
Price: Adults £15, Children £10
Stockeld Park Firework Display – Sunday 6 November 5.30pm start 
Let's light up the sky!! It's Stockeld Park's spectacular fireworks display, set to music it's a loud and proud Yorkshire evening of entertainment!
Fireworks charges will apply on site from 2:30pm