Revolucion de Cuba, Harrogate invited us in to try out their new bottomless brunch menu, served on Saturdays and Sundays up until to 2pm.
Revolucion de Cuba Family Dining
I love the timings of the Revolucion de Cuba brunch offer, as so often they end at 11.30am and then it's full on lunch – carrying on their menu to 2pm is a great shout, and with prices from between £5.50 to £8.50 it's great value too!
Brunch is one of my favourite meals, that and afternoon tea! Ha! I think brunch suits vegetarian dining so well and I find there's always loads of choice.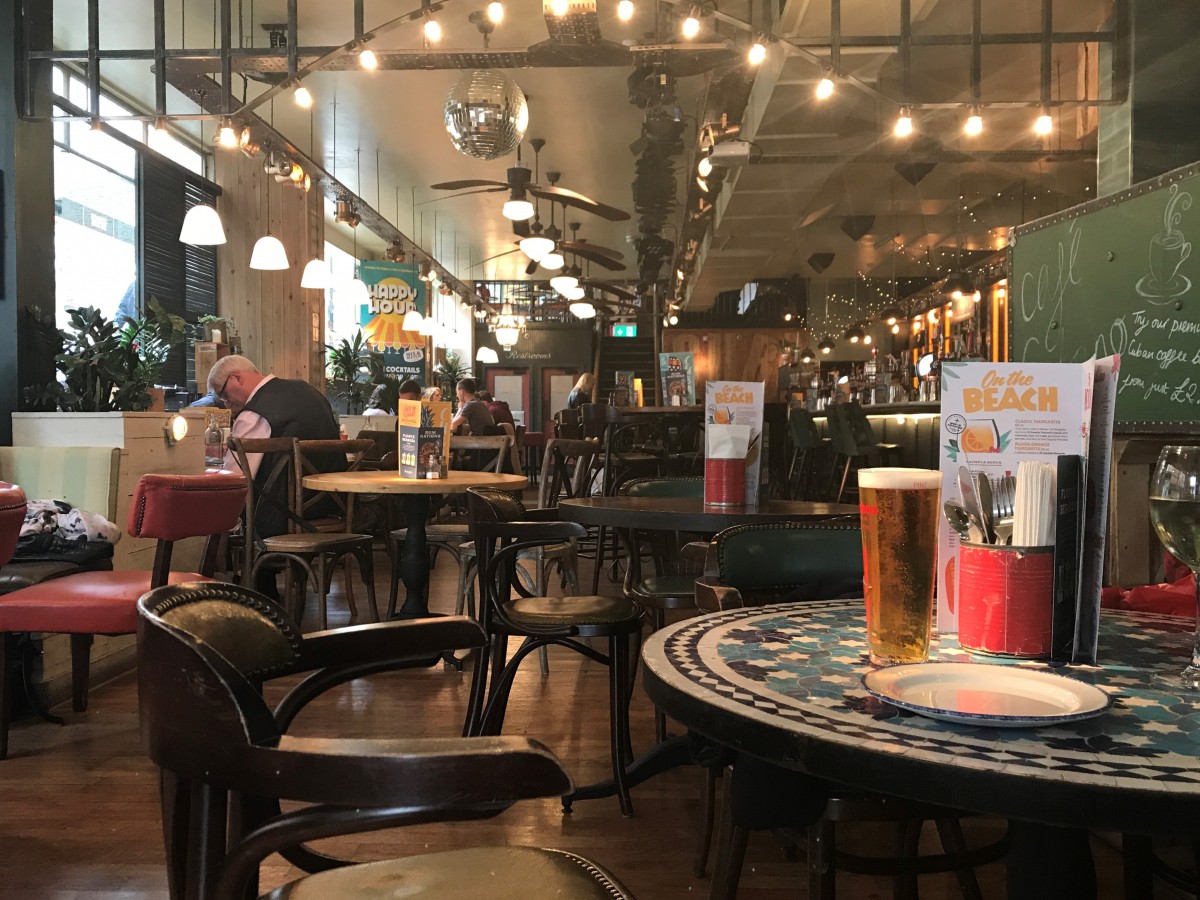 The Smalls LOVE Revolucion de Cuba, for all it's cocktail drinking and party atmosphere by night, it's very family friendly by day! The pineapple drinking cups are the number one hit with all of them and the Small Boy is a big fan of the Pirate themed colouring!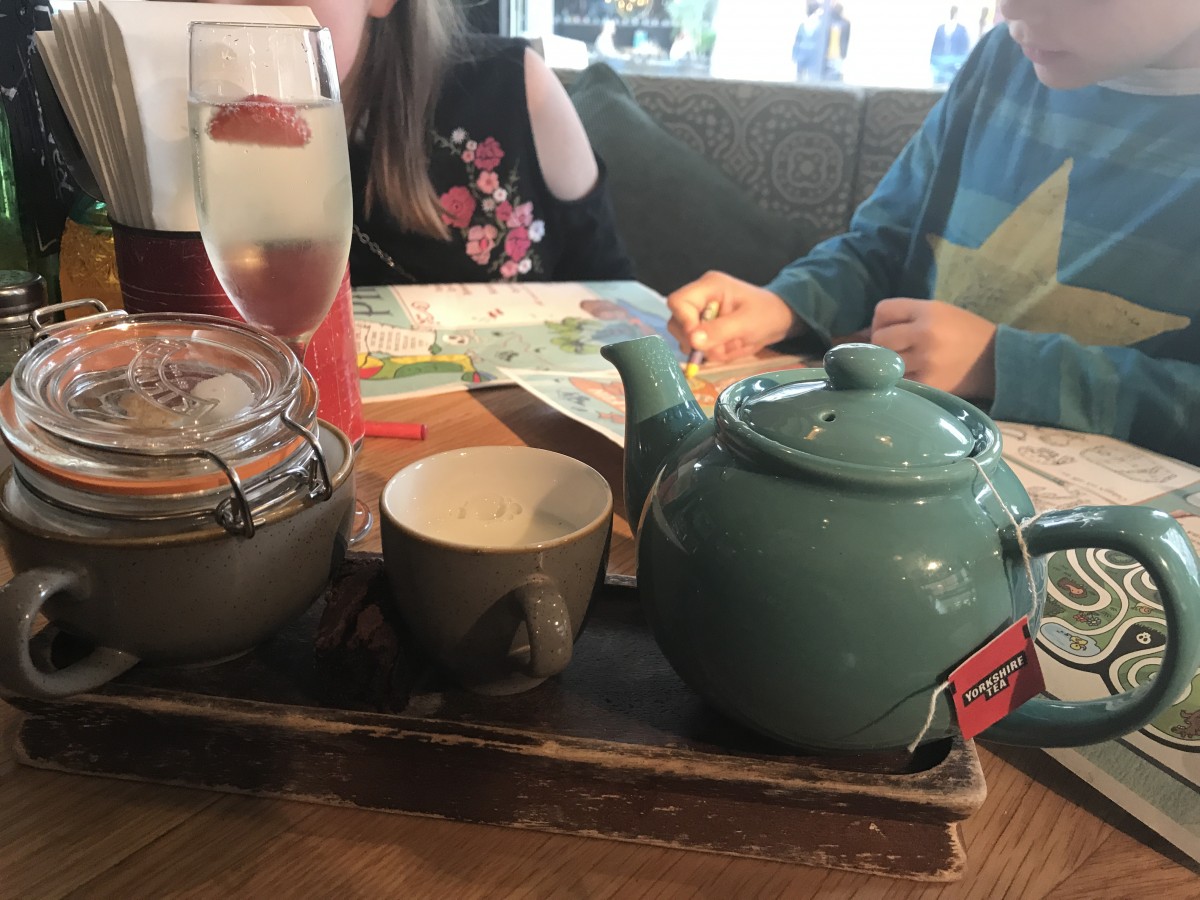 Revolucion de Cuba Brunch
So, brunch! All the usual choices, Fully Grilled Breakfast and Avo on Toast – natch! But being Revolcuion de Cuba there's a Cuba touch to it all.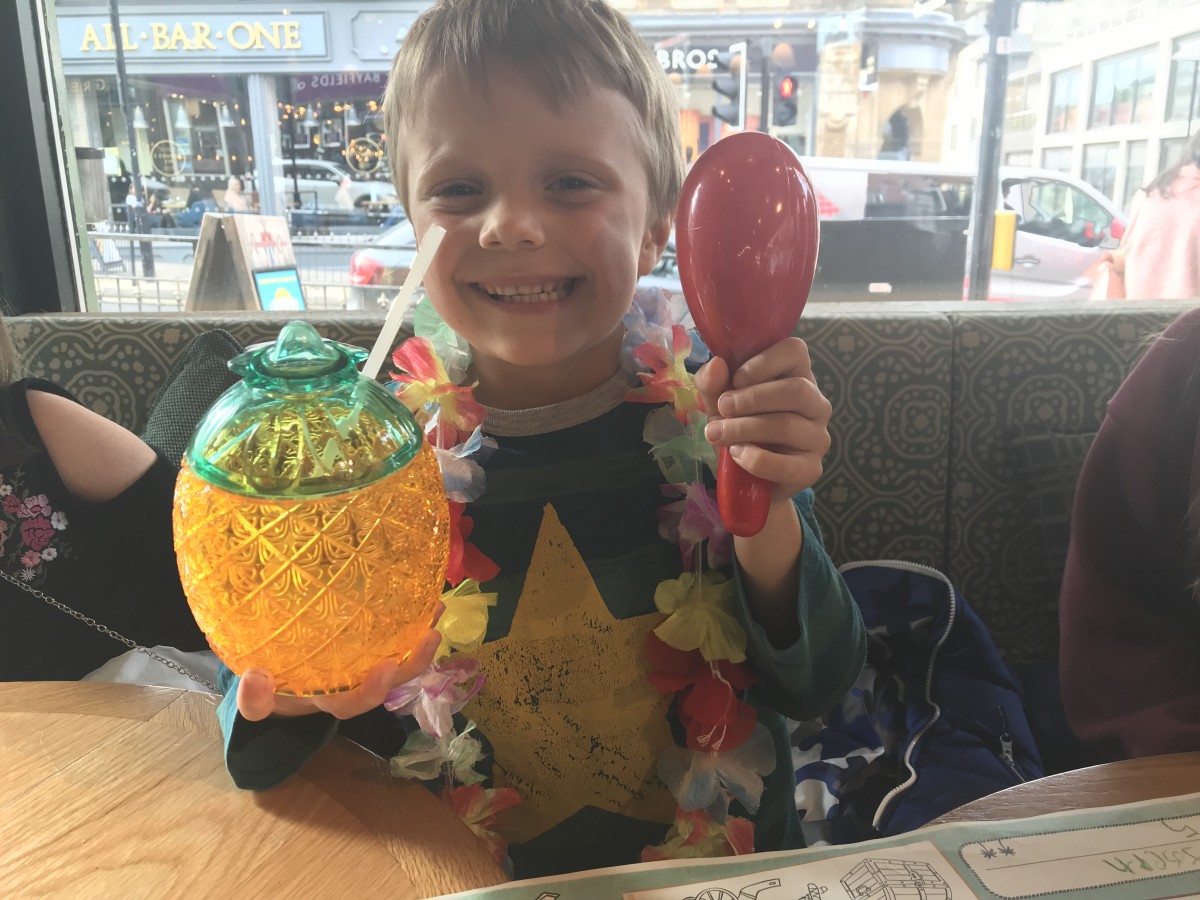 I loved my Huevos Rancheros; 'a flour tortilla topped with spiced black beans, tomatoes, and mushroom. Finished with a fried egg and a hit of spicy rum sauce, served with crispy patatas'  they made the perfect veggie option!
Harrogate Papa was all about the Cubano Benedict 'sourdough toast topped with roasted pork, a poached egg and hollandaise sauce. Served with crispy patatas.' which he really enjoyed too and I must admit to having a little order envy when it arrived!
One of the Big Girls chose the Bacon and Egg Brioche of dreams; 'crispy bacon topped with a fried egg on a buttered brioche bun'. – which was right up her street and she polished off in no time, enjoying every mouthful!
Revolucion de Cuba Kids Menu
The Small Boy and remaining Big Girl chose to eat from the kids menu, which is really well priced (£5.95 including dessert and a soft drink) and really tasty, by all accounts, a there were clean plates all round.
Both opted for the homemade chicken goujons with sweet potato and regular fries, served with chopped tomato and cucumber salad.  The churros were the star of the day for dessert, closely followed by the pineapple cups of course!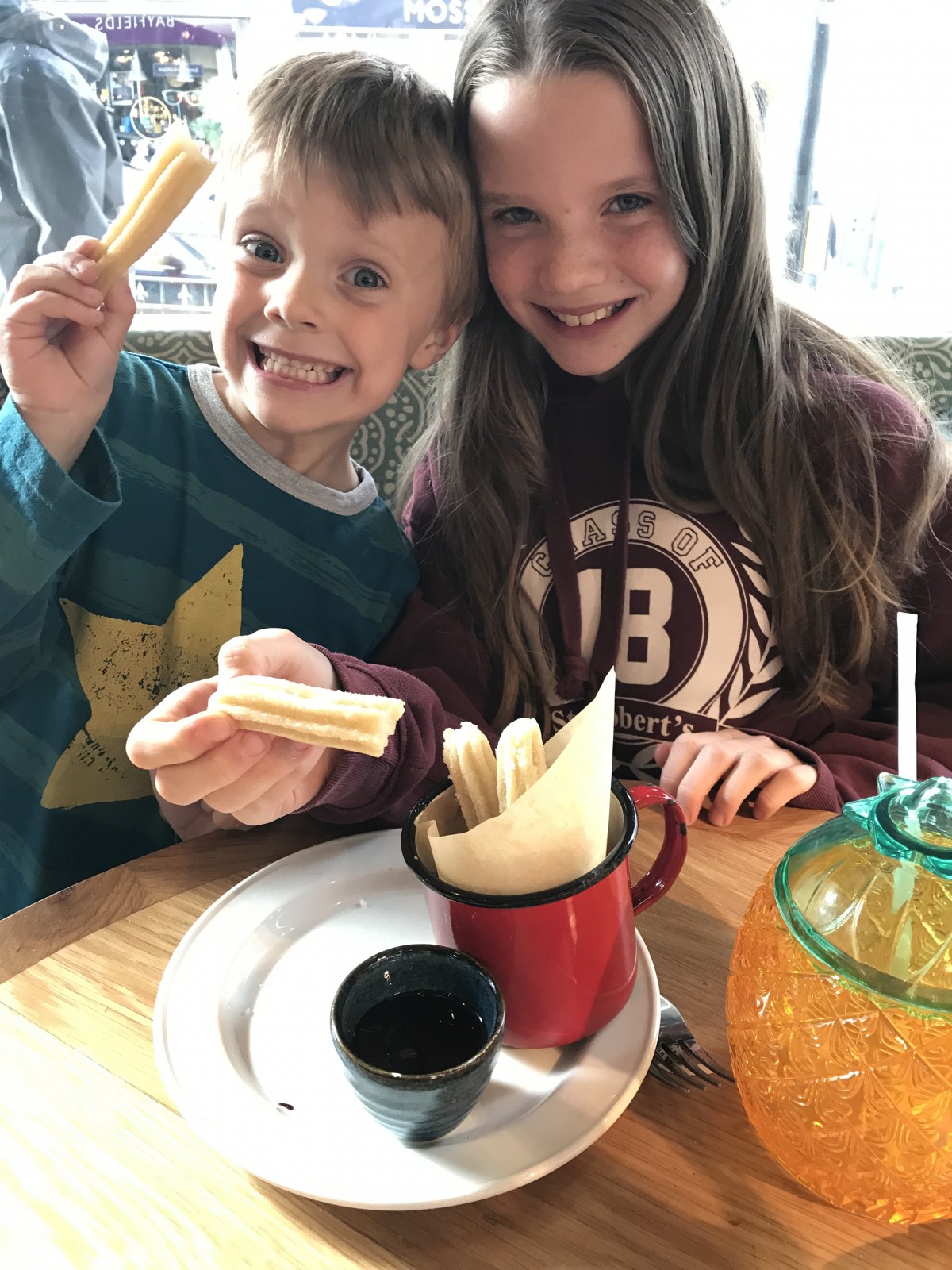 Revolucion de Cuba Bottomless Brunch
The Bottomless Brunch deal sees adults dining for £25 per head, which includes a brunch meal of your choice and BOTTOMLESS; Prosecco, Bloody Mary, Classic Mojito or pints of Mahou along with a choice of hot drinks and soft drinks (within a two hour period). We were welcomed with a glass of Prosecco each and then moved on to the hot drinks, tea and hot chocolate being the beverage of choice!
All in all a great spot for a quick, tasty, great value family brunch that keeps everyone happy!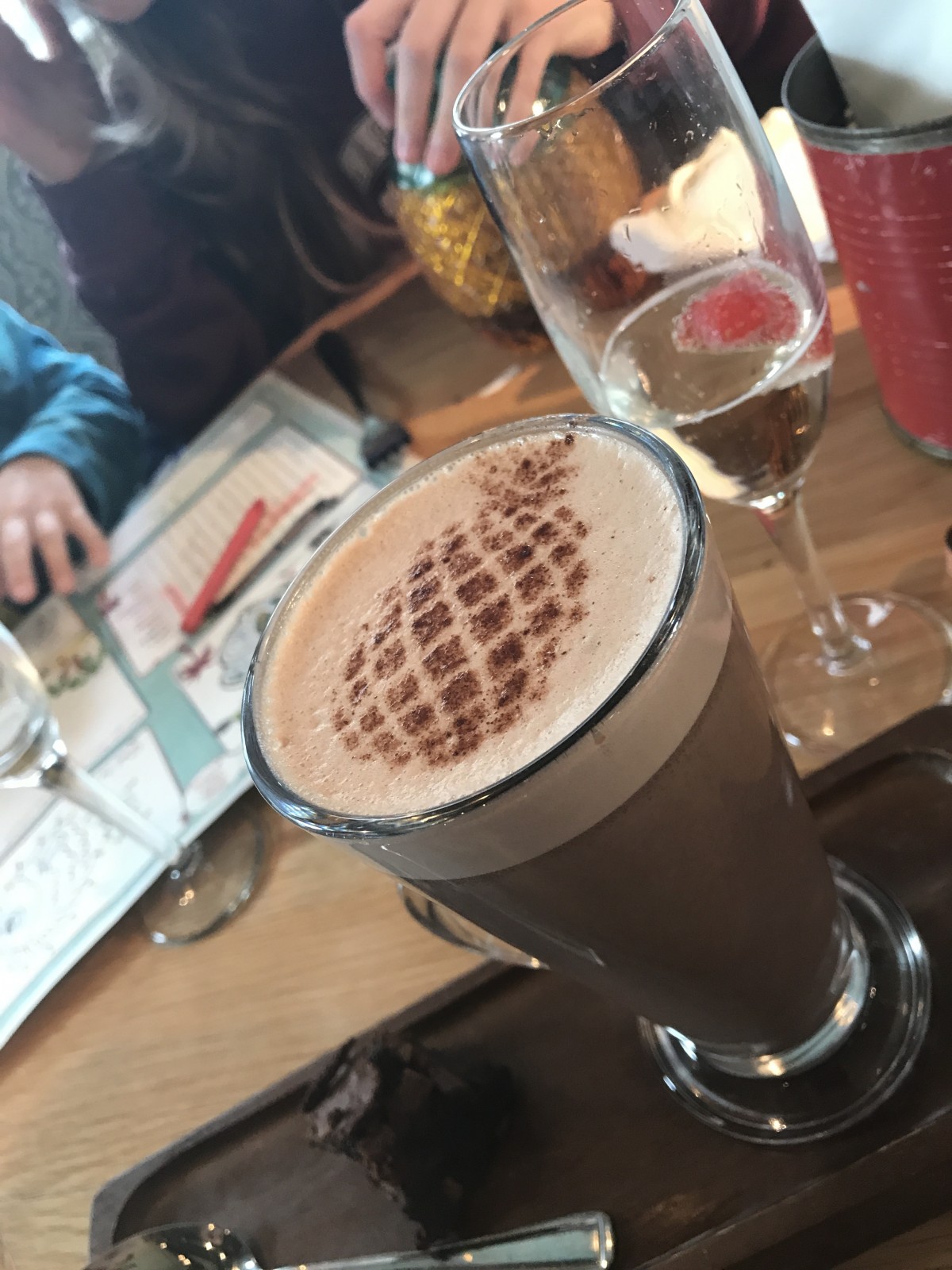 More from Revolucion de Cuba
You can read more about Revolucion de Cuba over on my previous blog posts Revolucion de Cuba – A Little slice of Havana in Harrogate and Kids Summer Holiday Meal Offers at Revolucion de Cuba, Harrogate
Revolucion de Cuba invited us into dine with their compliments, the views, as always, are my own.