Let's face it January is pretty bleak! We all start the year with the best of intentions and believeing all the most positive memes you can find and by now, well, everything's just sort of lapsed a bit!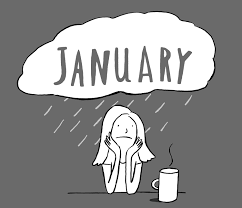 My start to 2017 hasn't been the greatest, my Granny is very poorly in hospital, the Small Boy is crying at every pre-school drop off and the noro-virus is back at Harrogate Mama Heights to haunt us again! Gah!
The finances are all a bit 'post -Christmas', the nights are too dark and cold to get out and the morning school runs are tinged with the internal 'FFS' that accompanies hats, gloves and scarf wearing!
However all is not lost! Here are three things I've done this week to cheer myself up which are all FREE and focus on self-care (as let's face it – when you're a Mama you're so busy caring for everyone else you need to put yourself on that list too!)
1.) Went to bed at 8.30pm and caught up on Christmas Telly on the iPad
While I do love sitting mute on the sofa next to Mr P while we both flick through our iDevices and occasionally build up to an episode of a box set on the TV, sometimes I just want to watch a good period drama in peace and he wants to catch up on some NFL! So one night last week I headed to bed early with the iPad and a cuppa and indulged in 'The Witness for the Prosecution' – the Agatha Christie two part drama (BBC iPlayer – expires on 25th Jan). I also have 'To Walk Invisible' about the Bronte sisters on my watch list too (BBC iPlayer -expires 28th Jan).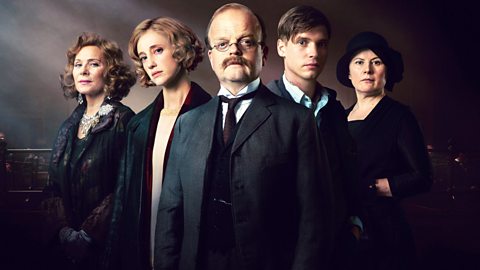 2.) Went for a beauty counter make-over
I totally hadn't planned to get a make over but I needed a new foundation, I went to the No.7 Boots counter (as sometimes the pricier brands can be a bit salesy). I just asked for some advice as to what foundation to choose and the lovely girl asked me if I'd like her to put some on for me. It was such a luxury to have someone take my make-up off with nice cleansers and take some time putting a fresh 'face' on. She ended up adding some primer and blusher too and by the time she'd finished (ten minutes later) I felt relaxed, refreshed and really pleased with my new make-up look!
3.) Went to a friends for tea and chats on an evening
Sometimes I get to meet the Mamas for a day time coffee with the Small Boy. But one night last week a friend invited me round to hers for a catch up on an evening. It was really chilled as the kids were in bed, no babysitters needed, and although it feels like a bit of an effort to leave the house after 8pm when all you want to do is put your PJs on, it was actually really nice to sit and chat over a cuppa at a more relaxed time of the day!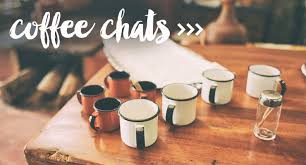 Me time is always valuable and cherished when you're a Mama and in January it's even more important to make some time just for yourself too! What have you been up to to beat yours? Any ideas to share?