All about the Blow Dry
When I was growing up I always had short hair, so I never learnt blow-drying techniques or 'hair-up' ones either. When I got to Uni I had the classic 'Rachel' cut and then in my 'baby-years' as a Mama was all about the high-pony tail, show me someone who has time for much else!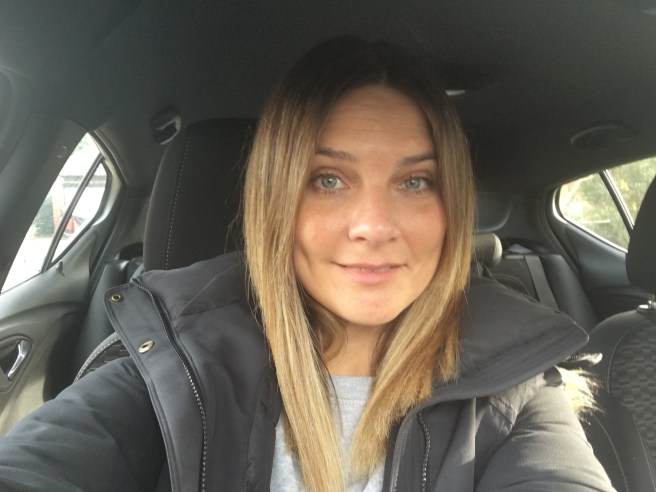 Now my Smalls can almost get themselves dressed on a morning, and if I haul my bottom out of bed in time, I can just about get it together to wash and blow dry my hair into a semi-decent state before the school run!
I was recommended a hairdryer by a friend a few years ago and I now can't travel without it, it's that good. I often get asked if I straighten my hair and the answer is, I don't!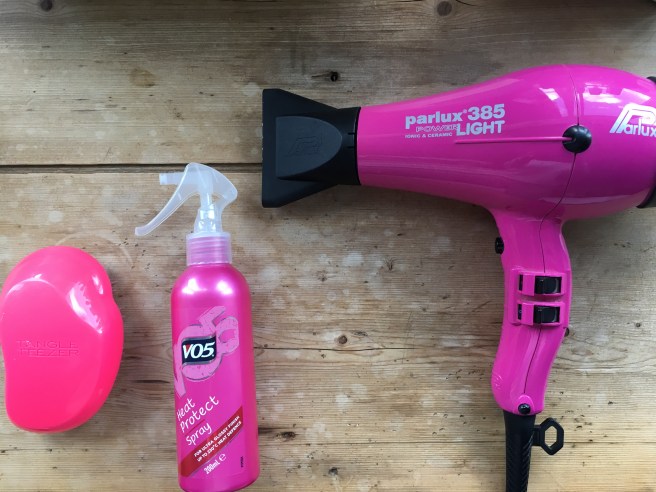 My hairdryer, along with these other two items do all the work for me, which saves me SO much time, which as a Mama is what it's all about. And ask anyone who's ever done my hair, it's not naturally straight and they'll also tell you it's a total pain to dry!
So here are the three pink things that adorn my dressing table that save my hair-style life on a daily basis
1 – The Parlux hairdryer
The hairdryer to end all hairdryers. The Parlux are pricey, at around £100 a pop, but I've had mine three years already and it's already paid for itself. It's powerful and while it doesn't dry my hair any quicker than any other hair dryer, it dries it much better and makes it a lot straighter.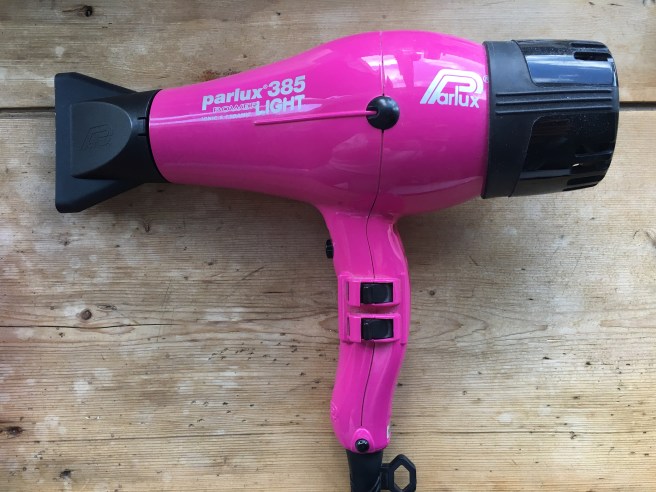 2 – The Tangle Teezer
Not only does the Tangle Teezer save my life when it comes to swimming lessons, as the peace it buys me from the big girls screaming from it not 'pulling' on their hair when I use it is immeasurable, but it totally stops my hair getting split ends as it de-tangles rather than snaps the knots. We may have four of these in our house!!
3 – V05 Heat Protect spray
The V05 Heat Protect Spray is one of the best heat protectors I've used and I find it so much better than an oil based serum for styling too. The Argan oil ones tend to leave my hair a touch greasy, where as this one protects and leaves it shiny!
Maybe I'm drawn to pink, maybe these products are pink because the marketing folks are so clever at their jobs they know their target market spot on! Whatever the reason, they work for me and give me a little bit of joy in my life when I spy them collectively, accidentally, matching on my dressing table!
What are your go to hair items of choice that you can't live without, I'd love to hear them!