Pannal Woods in Harrogate is a perfect woodland for children to explore. It's another one of those places I'd not visited until recently. It's a beautiful woodland down on the edge of Pannal behind Pannal Primary School. It's great to take children to as it's big enough for a good walk, but small enough to make it manageable.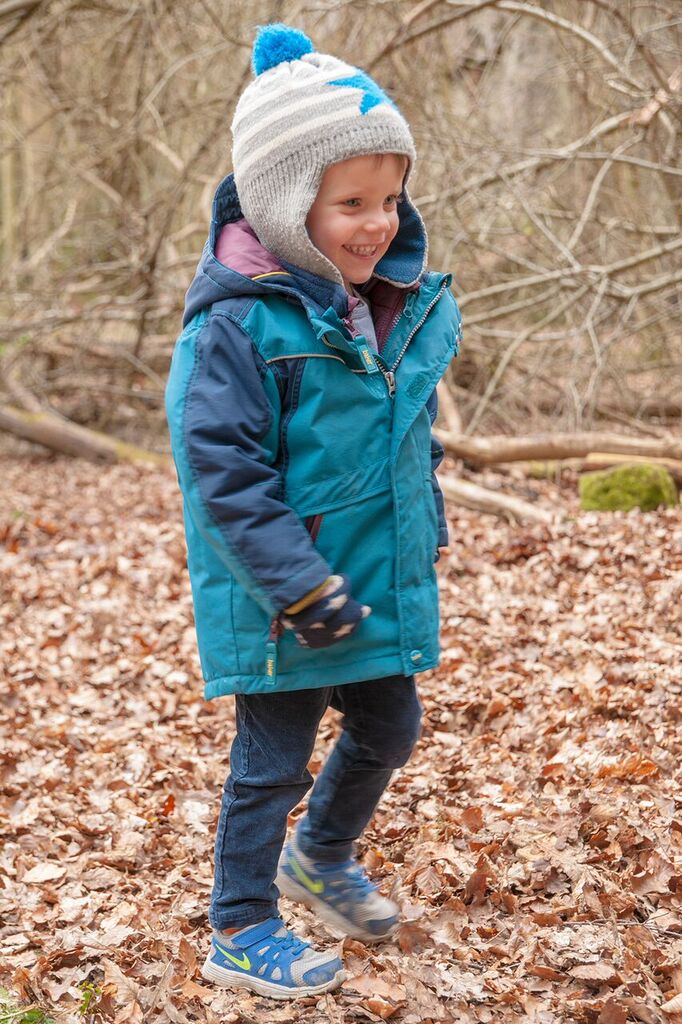 The woods also have a lovely 'safer' area to let your small charges run off some steam as the woods back on to a huge natural stone face wall, meaning your children can safely explore while you can still keep them in your sight.
The woods are fairly steep towards the top end of the woodland, so you do need to be careful with little ones coming down, but it was perfectly manageable for the Small Boy (3).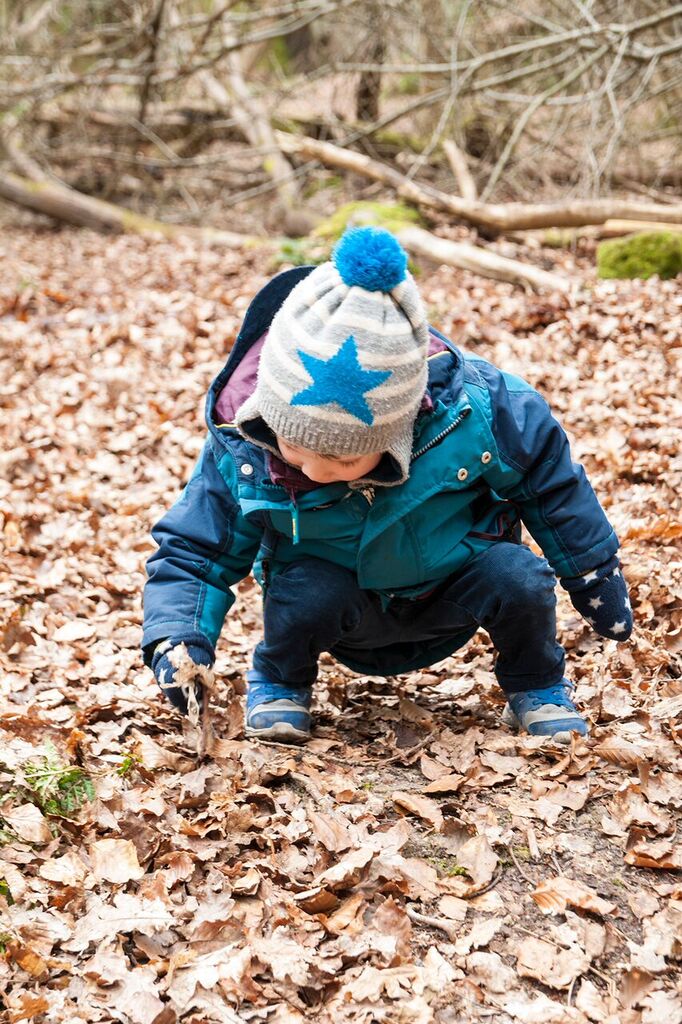 There was all the usual fun to be had in the woods, climbing on felled trunks, throwing leaves in the air, poking things with sticks, jumping off rocks and exploring creatures under upturned stones. Running freely, clambering over things, getting muddy knees and collecting twigs.
We went as part of the Small Boy's pre-school outing and took a snack and drink to enjoy afterwards on a lovely area of up-turned tree stumps designed as a seating area for the children.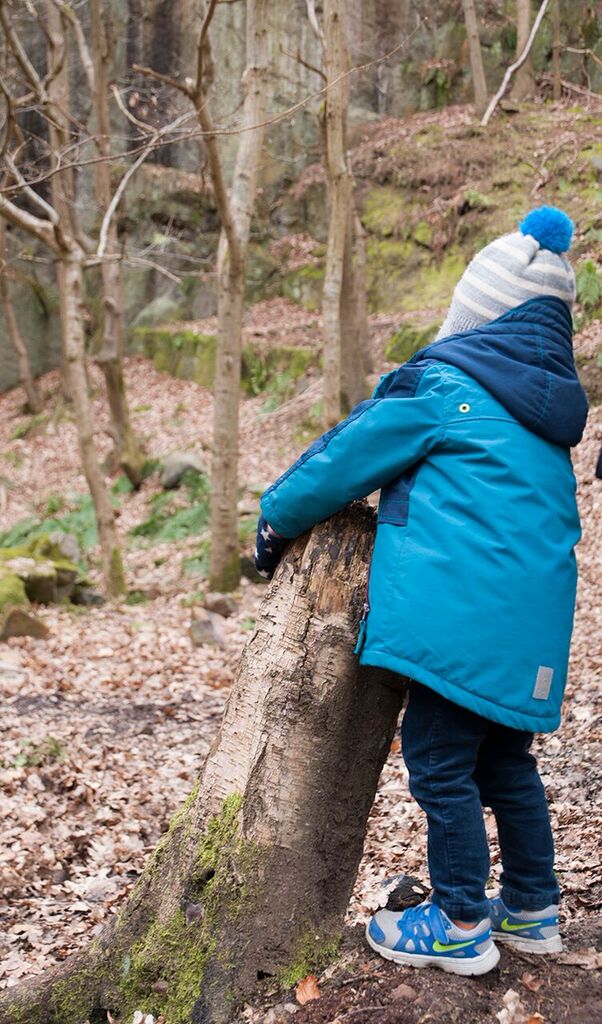 One of the parents at Pre-School, Catherine Gibbin, is also a super talented photographer, she came with the party to capture the morning's fun. She snapped these pictures of Joseph while she was there.
As you can guess from these gorgeous pictures she took,  as part of her photography business, Catherine takes beautiful, natural family portraits. She's got small children of her own so knows all the tricks for getting the perfect picture. You can see more of her work over on her website.
If you're thinking of exploring Pannal Woods, then it's easy to get to. See the map below. You can park up on Pannal Main street (or walk from the train station) and walk up to Church Lane, there's a gate on the right that gives you access to the woods.
Happy adventuring!
If you liked this you might also like Adventuring in Hookstone Woods , RHS Harlow Carr – a parenting lifesaver and Six lovely things to do in Harrogate for free with kids.