About Amazing Mamas
Welcome to the first of my interviews in the Amazing Mamas' series. Here I aim to champion Harrogate parents who also own/manage local independent businesses.
Independent businesses  are at the heart of what makes Harrogate great and as a community they support local parents and their little ones in all sorts of guises. Which is very topical at the moment, given the Harrogate Advertiser's new 'Love our Indies' campaign.
By sharing these stories with you I hope you feel more engaged in Harrogate and you enjoy discovering new people and places to help you whilst you do the most important job you'll ever do; raise a family.
The First Amazing Mamas' Interview:
My first interview is with the lovely Rachael Reid who co-owns Prologue Performance Cycling with her husband John on Cold Bath Road in Harrogate. She also runs an interiors business, Love Style Home and is embarking on a new string to her business portfolio as she launches her Forever Living brand in Harrogate.
Rachael is one of those lovely women who you can't help but want to spend time with. She's chatty, friendly and has an easy going air about her. She unassuming, attractive and obviously a bright and talented business woman,  above everything she's passionate about her family and her business interests.
She's a Yorkshire girl born and bred, growing up in Thirsk and then moving to Harrogate. She took some time out of her hectic day to talk to me about what work/life balance means to her and her family and about what life is like running three independent businesses in Harrogate whilst being a Mum.
What brought you back to Harrogate?
I was drawn back to Harrogate when my children were young, like most people, for that family support. I have long standing family ties here and really wanted my children to be able to grow-up around their cousins and for me to enjoy that time spending with those who can be there to help you no matter what. It's a great place to raise kids.
What brought about Prologue?
When we moved back to Harrogate we were really focused on bringing the best work/family balance to our lives. The opening of Prologue was able to do that for us. We saw an opening in the market with cycling, the Tour de France was coming to Harrogate and it all just seemed to fit. John, my husband wanted to get away from the corporate office world and we wanted as a family, to find a business that would help us do that. So we decided to open Prologue, we have poured everything we have into the business and are determined to make it work.
We agreed that everything about the business would be done properly, we have excellent branding, expert interior designers, professional staff. We're forever expanding our portfolio, aside from the shop and the cafe we also undertake bike fitting, bike maintenance, courses for women and are always coming up with new ideas to take the business to the next level.
What about your Interiors Business?
Love Style Home is a business I set up with my twin sister, it's been ticking away in the background for a number of years. We've seen it through in lots of different guises, we buy and sell interior products through home parties, in a shop we owned and more recently at trade shows. Our next one is coming up at York Race Course; Living North Live from the 8-10 April. It's great fun to run as a business as I do it alongside my sister, we shop for gorgeous home items and get to meet lovely people at the trade shows. It's more of a seasonal business, we're always busy at Christmas time and in the run up to shows!
How did you come to get involved with launching Forever Living in Harrogate?
I've been drinking Aloe now for about two years and really feel the health benefits so it's a natural fit for me. Forever Living is the largest grower, manufacturer and distributor of aloe vera and bee products in the world.
All the products are amazing, in particular the Forever F.I.T programme. It's an advanced nutritional, cleansing and weight management programme, designed to help you look and feel better in three easy-to-follow steps. Designed to kick start the programme and cleanse your body is the C9, it's nine days long and provides the perfect starting point to transform your diet and fitness habits. The second step is F.I.T 1, a thirty day regime which maintains and builds on the progress made in C9, aiming to build metabolism and burn fat. Lastly F.I.T 2 is designed to strengthen and tone your body, helping to build lean muscle.
You can pick and choose which programme to follow or do all three. I am currently building a team around the brand and looking to recruit people who are interested in health and wellbeing.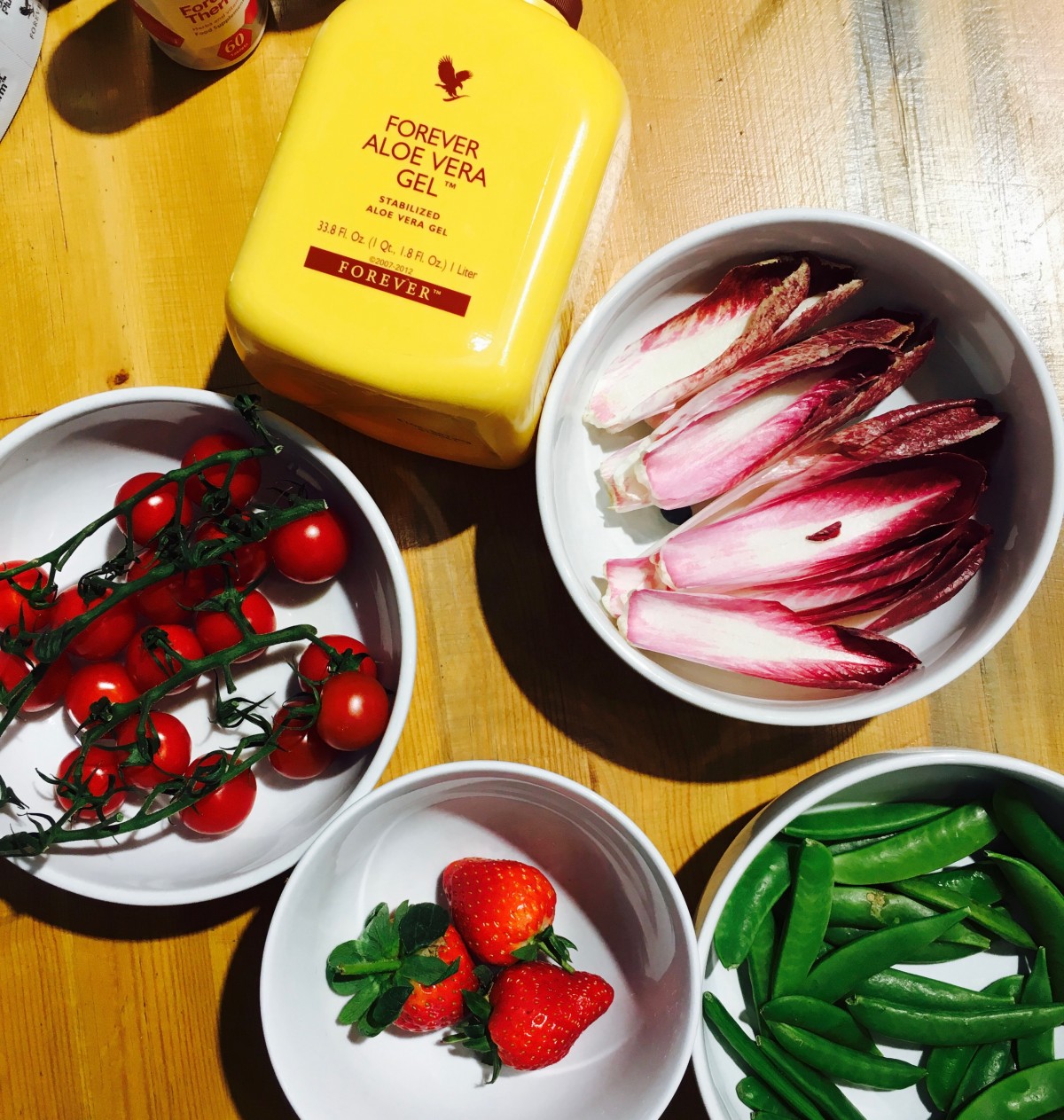 What does an average day look like for you?
Well it starts with the usual morning chaos seen in most families, having three girls, 13, 10 and seven means it's hectic getting out of the house. I walk the dog and take the kids on the school run, (John and I take it in turns depending who's in Prologue first that day).
After the school drop I go home and check my emails, make some calls, a lot of them around Forever Living at the moment. Sometimes I'll have a face to face meeting or presentation depending on what's going on.
I then get busy in the kitchen making the 'super-food' salads for Prologue cafe, toasting nuts and bashing pomegranates, all the things you don't have time for at home. Then I deliver them to the cafe and help with the lunch-time rush.
By 2.30pm it's time to go and collect the girls from school. Then it's running around to post school clubs. After diner with the kids I often have an evening meeting or event to head out to, whether it's with Love Style Home or a Foverer Living presentation.
It's a long hectic varied day, but I love that I get to pick and choose the hours I work and that I can be there for the kids too. Running my own businesses give me the flexibility to get to see those all important milestones and events that the children have in and out of school in a way that a conventional job wouldn't.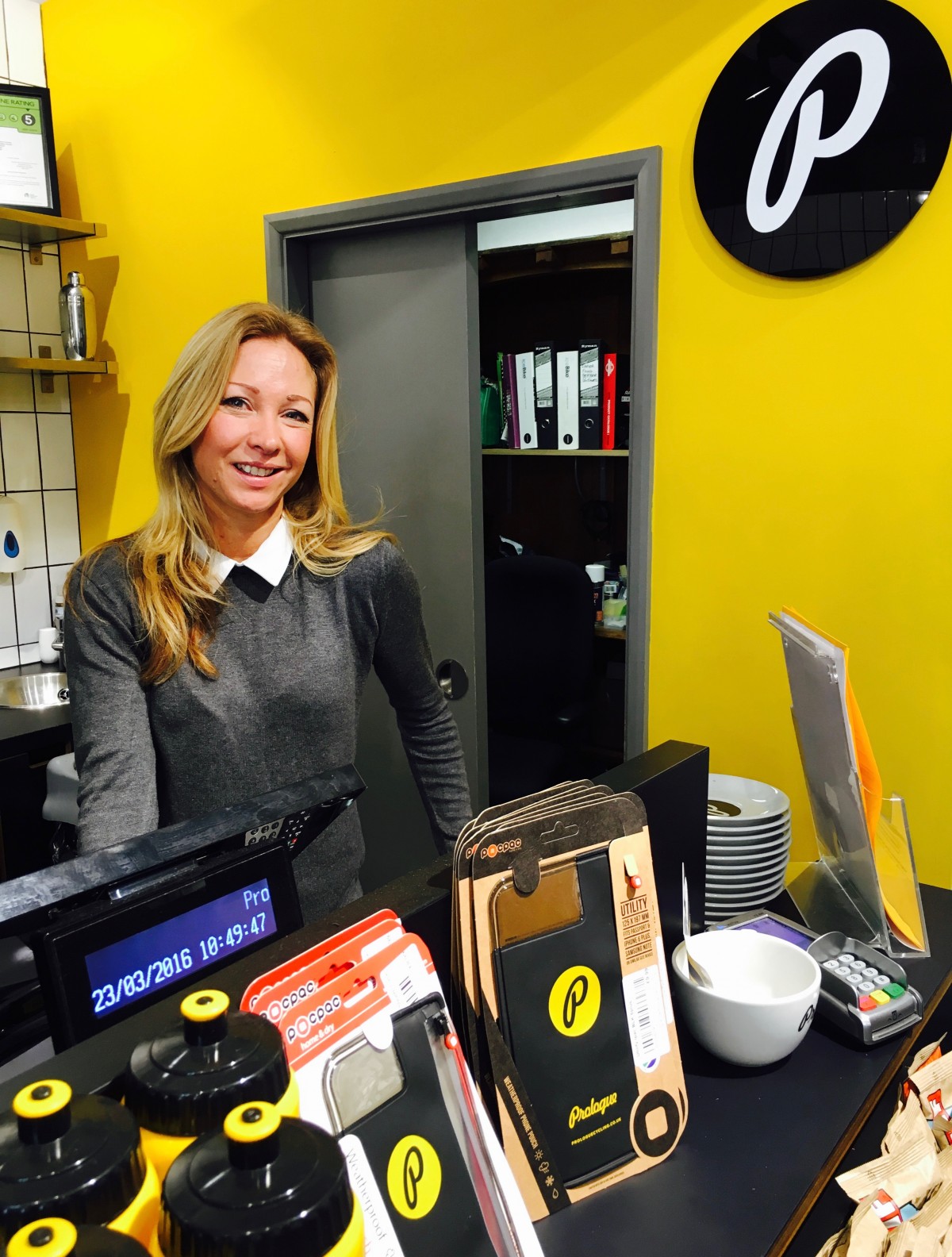 What other local Independent businesses to you champion?
FIT – on Cold Bath Road, suppliers of independent, multi-channel fitness and gym-wear, we work quite closely with them and support one another. Go Yoga who hold all sorts of different yoga and pilates classes at their Hornbeam Park and Cold Bath Road studios. And also local bike clubs.
What advice would you give anyone wanting to start up a business for the first time?
Know your market, do your research, work hard on your figures, get a great, detailed, business plan together. Be passionate and go into it whole heartedly. Know you'll face challenges on the way and stay positive and be organised.
In a Twist on the more traditional magazine style question of 'What's in your handbag'; what are your most frequently used emojis?
Bearing in mind my kids use my phone quite a bit here they are…
Where do you see yourself in five years time?
Hopefully expanding Prologue and the Forever Living brand, working with a team alongside me.
–
Rachael was one of those inspiring women to meet. She believes in working hard and getting on, but also making sure she makes time for the important things in life, including putting her family centre of what she does. She convinced me that if you put your mind to something and keep working at it great things can happen. She's an Amazing Mama in lots of ways and I really enjoyed hearing her way of thinking around business and home life. Hope you did too.
If you want to find out more about any of Rachael's businesses you can contact her at Prologue, Love Style Home or Forever Living. Or bob by to say hello at Prologue or at Living North Live this weekend in York.
*This piece has been written without compensation from any of the businesses mentioned. These are all my own thoughts and opinions.