When the sun was shining earlier this week I visited Harrogate's West Park Hotel. It's a gorgeous hotel which I've often been to on an evening for cocktails and drinks. It's super glamorous and makes you feel like you're somewhere you're clearly supposed to be enjoying yourself.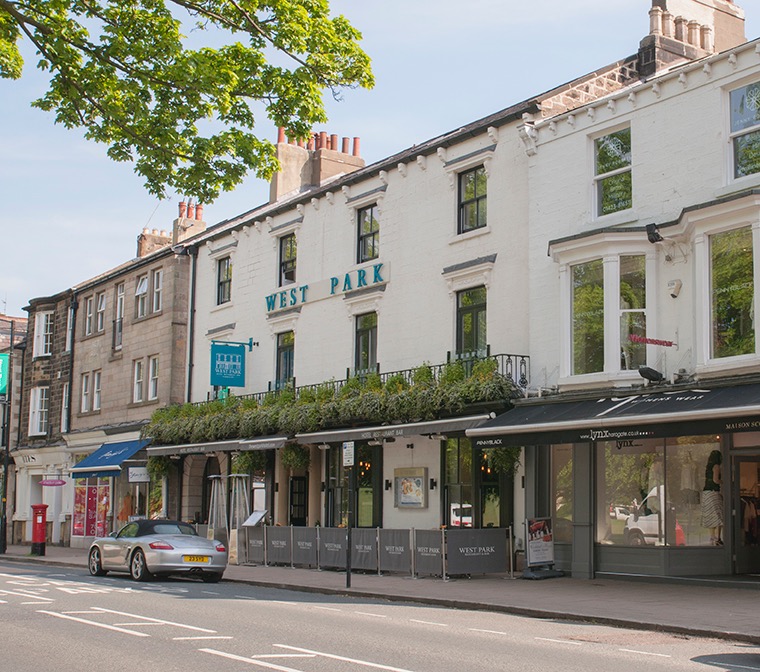 What was different about this visit is that I met up with some Mamas and we went for morning coffee and cakes, something that I wouldn't have thought of doing there before.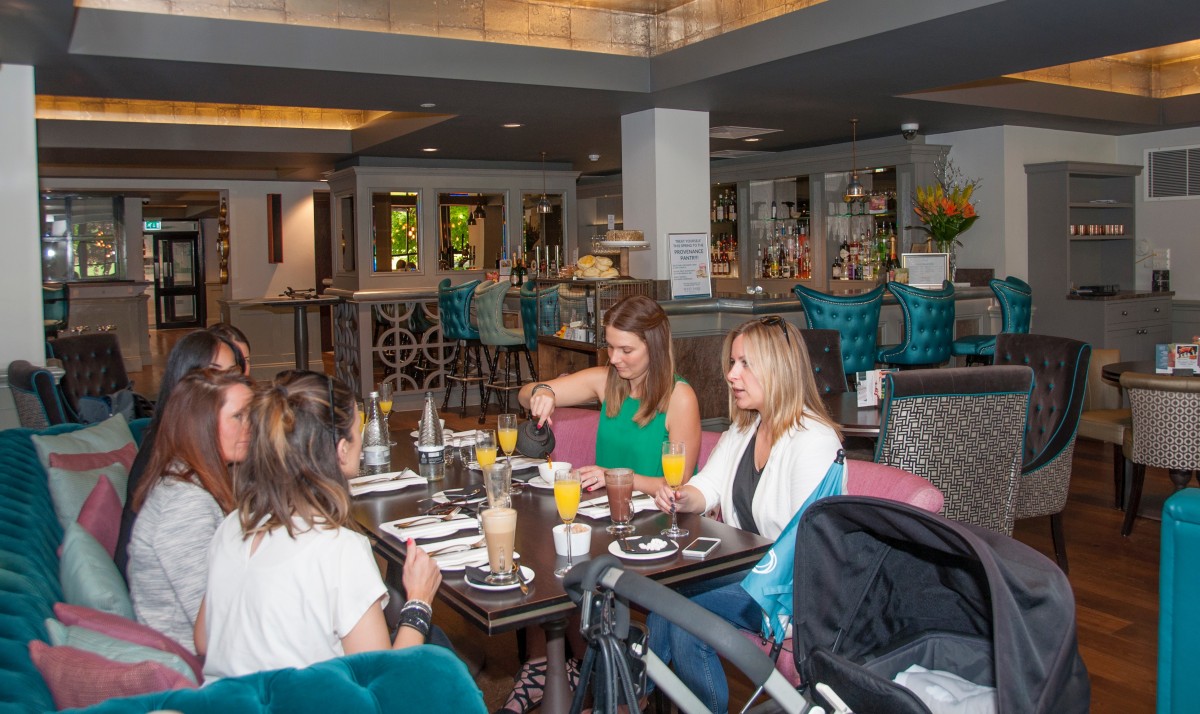 I can report back that it's actually the perfect spot for a coffee and I don't know why it's not been on my radar for daytime meet ups before! The setting feels like a little bit of luxury, the views out over West Park Stray are beautiful and the service was impeccable. But there was even more to discover than the joys of morning coffee there…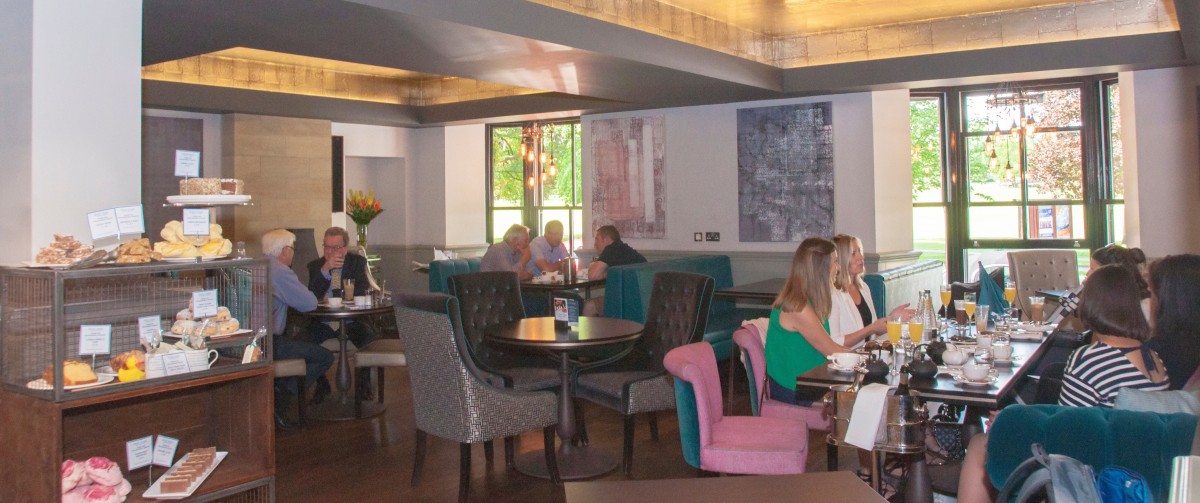 This morning, we discovered West Park Hotel's best kept secret; their outside courtyard. Who knew they even had one? Not me! It's a huge outdoor area which is decoratively designed with slatted  wooden screening, rafia seating with plump cushions and green decorative foliage. What's more it's such a large 'L' shaped space it looks like it would get the sun at most points of the day and the evening. We all know about the seated area at the front of the building,  but their outside space at the back of the hotel was a brilliant discovery.
I think Harrogate lacks pretty seating areas to sit out in for lunch, dinner, drinks or morning coffee but the West Park Hotel hits all these spots perfectly! Its also a little more private than the front of the hotel, less noisy from the traffic and the area is large enough to gather with lots of friends comfortably in a way that the front is not always.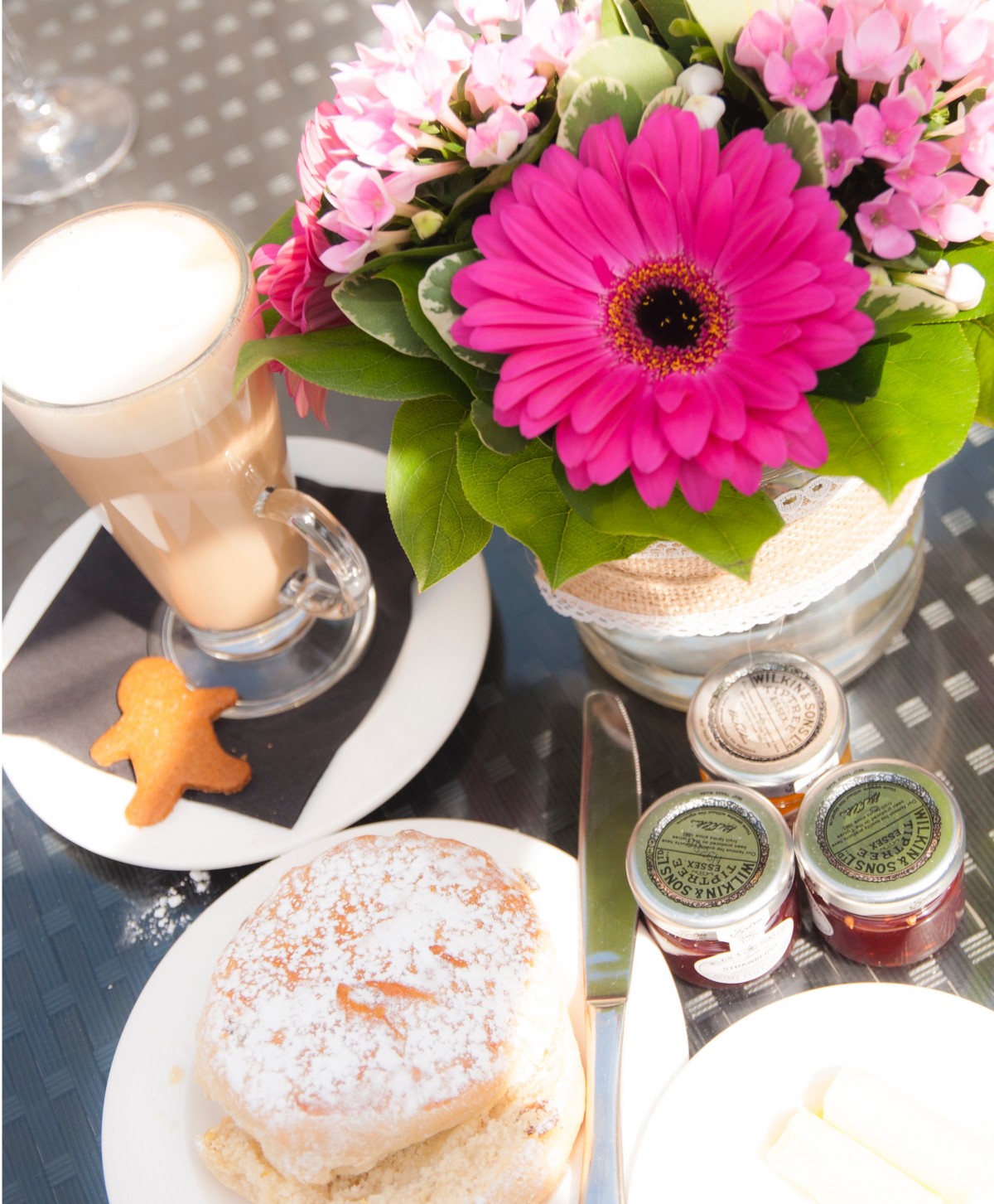 The service we received at the hotel was faultless, we were served really quickly, efficiently and pleasantly, nothing was too much trouble for the manager or the waiting staff. We felt really well taken care of.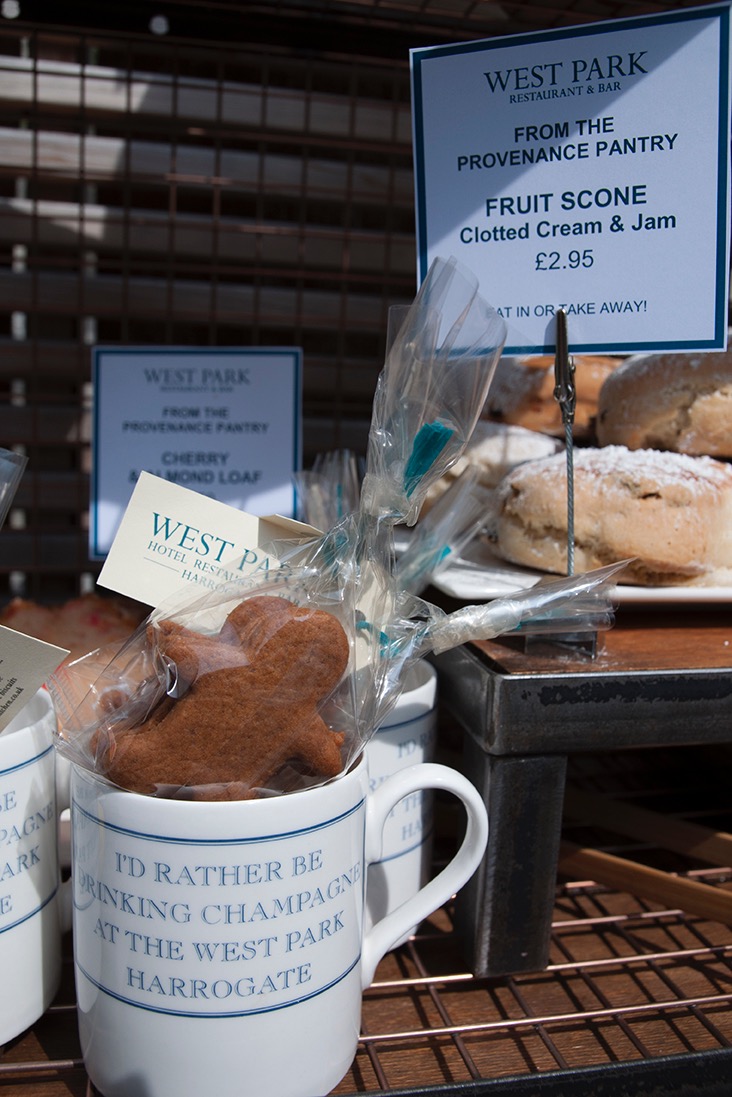 The Mamas (in-between looking after the baby, taking work calls and recovering from weekend working) enjoyed lattes, hot chocolate, tea, coffee and fruit teas. Sparkling and still Harrogate water and even had a cheeky Mimosa to make the very most of the summer's morning! The cake selection was great; scones, granola bars, meringues, millionaires shortbread, chocolate tiffin, gingerbread men, carrot, cherry and lemon cakes. We were spoilt for choice!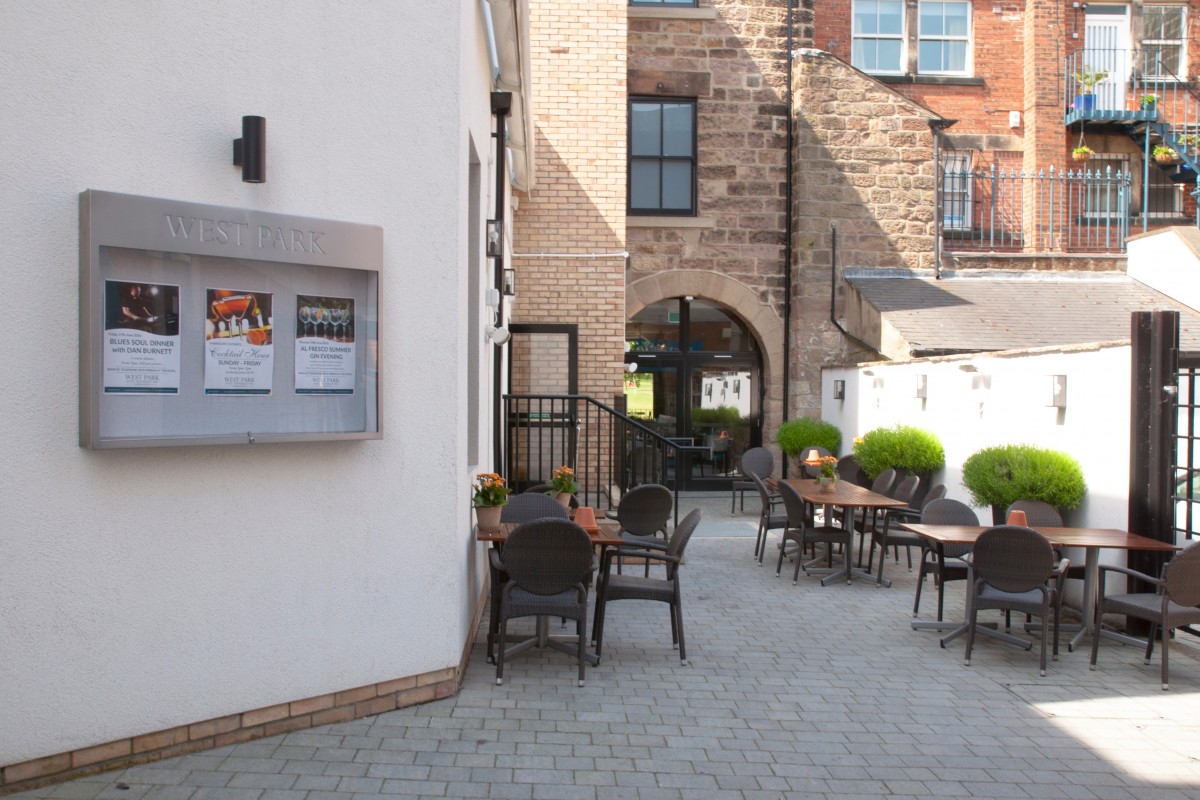 The sun was on our side too – a gloriously warm June morning, which helped us make the most of the quiet courtyard. It's definitely the West Park Hotel's best kept secret! So next time you're thinking about heading out for coffee and cakes, fancy sitting in the sun or are just looking for somewhere a little different to try then I would really recommend West Park Hotel. It's ideal for a Mama's meet up, I'm taking the Small Boy with me next time, as I know how partial he is to a good cake. Can't wait to go back!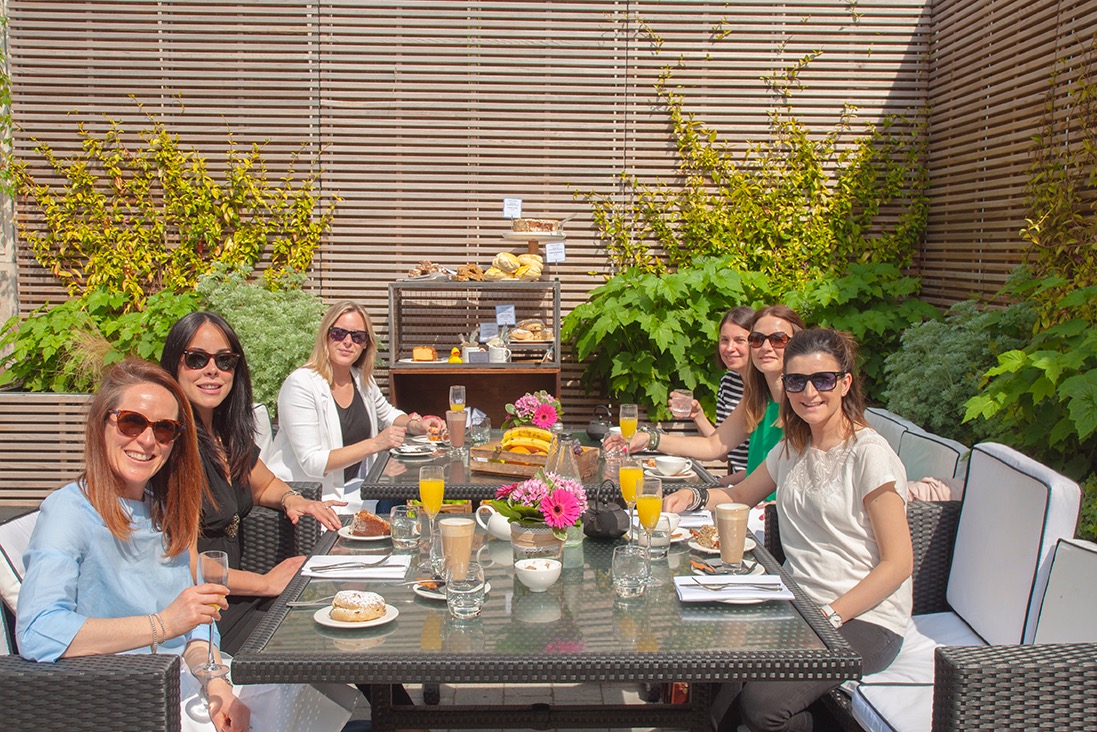 These gorgeous photos were taken by the very talented Catherine Gibbin – you can see more of her work over on her website www.catherinegibbinphotography.com
The West Park Hotel is open for coffee and cakes every day. Keep your eyes peeled for some more exciting news coming from West Park Hotel and Harrogate Mama blog soon!
Have you been to the hotel? What did you think? Is it on your radar for coffee and cake?
Disclaimer: West Park Hotel kindly invited us for the coffee and cake with their compliments but the opinions are my own.