Father's Day Brunch
Last Sunday, for Father's Day, the Smalls and I headed out to CAU Harrogate for brunch. We had no idea that CAU served a brunch offering, having thought it was all steak, burgers and Argentinian dinner for grown-ups, how wrong we were!
The restaurant serves a lovely offering for families, across all its menus and brunch was no exception!
Kid Friendly Brunch
We were greeted by friendly staff, accommodating us to sit outside in the glorious heatwave of sunshine, with pretty views across to the library gardens. The Smalls were presented with their own kid-friendly menus which doubled as colouring and we were all offered much needed water!
The grown-ups menu looked perfect too and we quickly ordered more drinks, a tropical smoothie and a pot of tea for me and chocolate milkshakes for the big girls! By this point we'd soon realised the error of ours ways by sitting outside in the searing heat and opted to move inside to a cooler, fresher air-conditioned inside space! Much to the waitresses delight – I'm sure!
The inside space is bright, stark and modern. We had to admit to feeling a little like we were on holiday in our own town. CAU has a distinct continental feel to it, with polished floors, mirrored surrounds, high backed padded booths and kids coveted swizzley chairs!
Menu's for All
The Smalls had no problem choosing their brunch offering, opting for pancakes with Nutella – what's not to love? And one of the big girls went for the burger from the kids' menu (which is also served all day).
The man of the moment plumped for the All Day Breakfast (well if not on Father's Day then when?) and I decided to go for the sweet potato pancakes with spinach and poached eggs, with a side of peach yoghurt and granola.
The pancakes were a touch on the small side for my big girl, but just perfect for the Small Boy. So we ordered an extra Bacon and Egg flatbread just to make sure we were all properly full!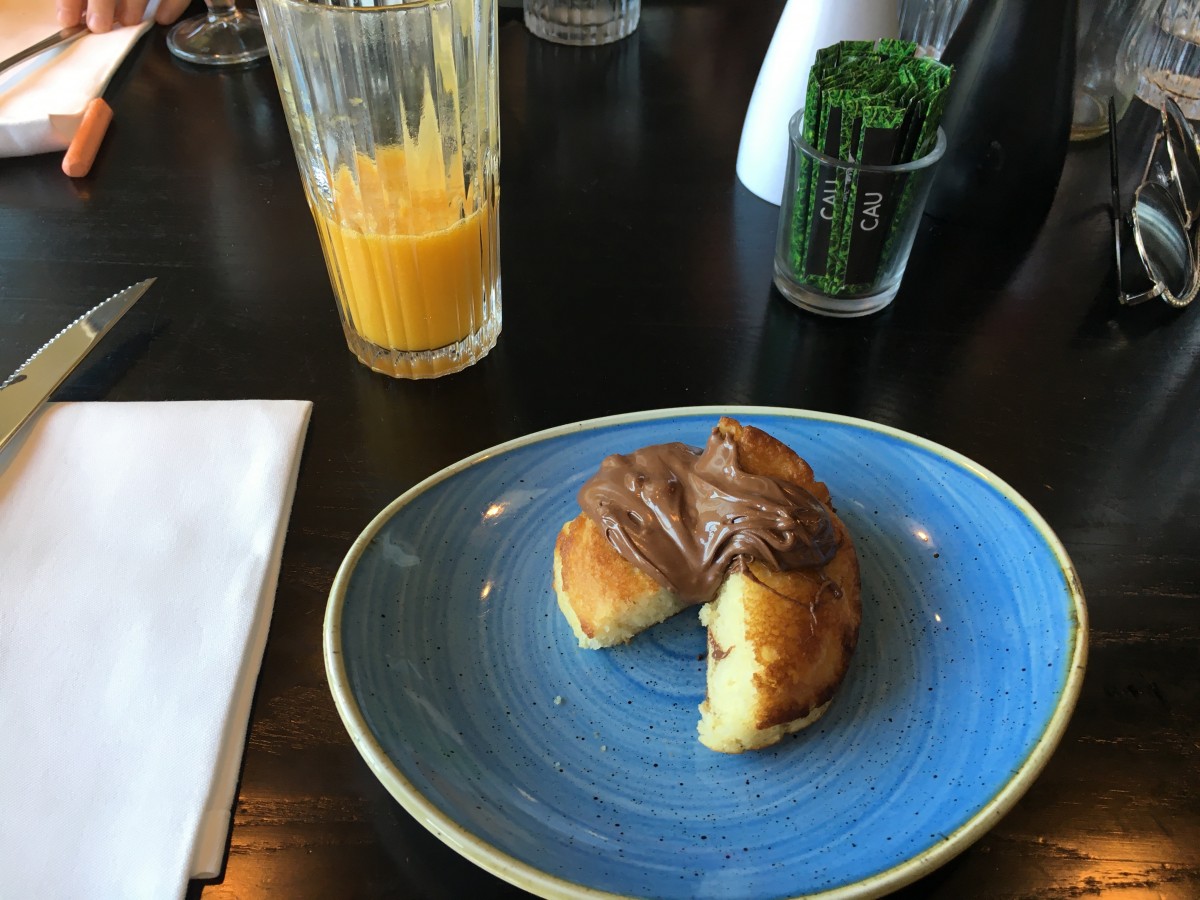 My burger-loving child declared her burger to be the second best in Harrogate. And she should know as she always orders a burger! Ha! (I'm going to ask her to guest blog her top three places for burgers in town! ) So she was thrilled with her meal.
Mr P's breakfast was good – he enjoyed it and since it was a day to spoil the Papas in the house CAU offered all the Dads a complimentary bottle of larger each, which was well received and a nice touch I thought!
My sweet potato pancakes were delicious too – the eggs were cooked perfectly and the flavour combination spot on. The peach granola was a touch on the sweet side for me with the added honey, coconut and peaches, but was a welcome cooler and refreshing choice on such a warm day!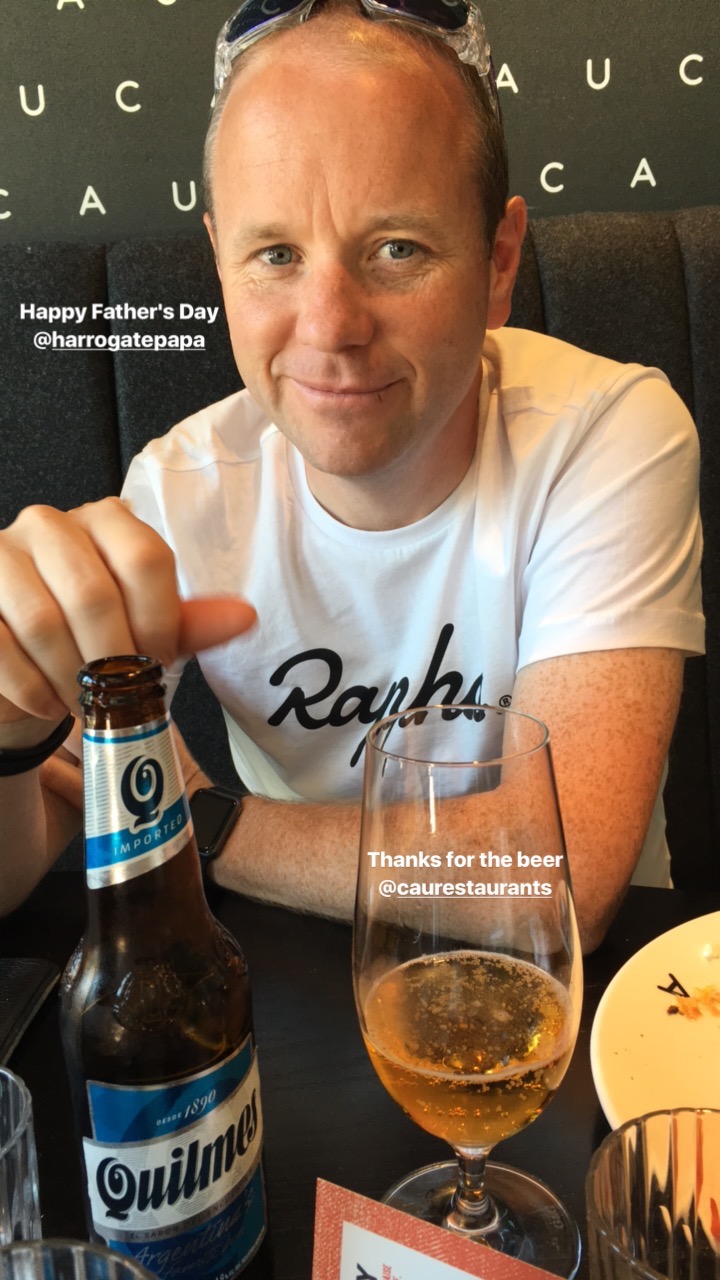 Family Friendly
Overall we're really excited to head back to CAU – to try out the rest of their menu and now knowing they're family friendly too. It's great to know they offer such a tasty brunch till noon and that their outside space extends around the side as well as the front of the building. Turns out CAU is not just for steak loving grown ups and that the whole family are welcomed from morning till evening to try all sorts of tasty treats.
Disclaimer: CAU invited us to try their brunch with their compliments for two adults, we paid for the children's food and drinks ourselves.
SaveSave
SaveSave
SaveSave
SaveSave
SaveSave