Know someone who is a complete foodie, loves sushi, or just fancies a fun evening out? Well the Yo!Sushi Sushi School might be the perfect experience for them!
I was lucky enough to take part in a Sushi School class at the Yo!Sushi at Trinty Leeds. It was loads of fun, here's what it was all about…
These classes are created for any budding sushi chefs, so whether you're a Maki Master or Nigiri newbie you can pick up some great new skills to take home – as well as a delicious selection of sushi to enjoy!
Expert Tuition
At the YO!Sushi Sushi School I learned all about the importance of slicing fish correctly, the right knives to use and how to get the right cuts of the fish for the right sushi dishes!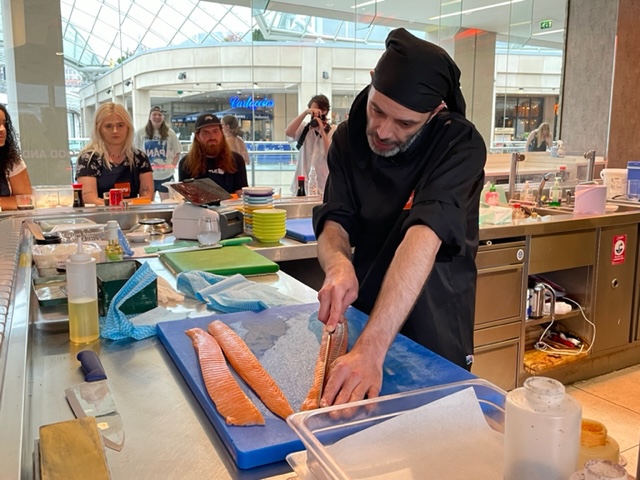 Sushi rice rolling was quite the experience. Sushi rice is actually a thing and how you add it to your Nori (seaweed wraps) makes all the difference! There was a lot of hands-on practice as well as expert demo-ing!
The class is a real shared experience, it'd be great for a small group of friends; there was plenty of practical learning, lots of tasting opportunities and top tips from the master sushi-maker!
Each class last around two hours and I came away with a tray full of tasty sushi to enjoy at home, and a new found appreciation of the skills those sushi chefs have perfected!
Take Part in YO!Sushi Sushi School
You can take part by booking on a class, they run on Wednesday evenings in Leeds from 6.30-8.30pm.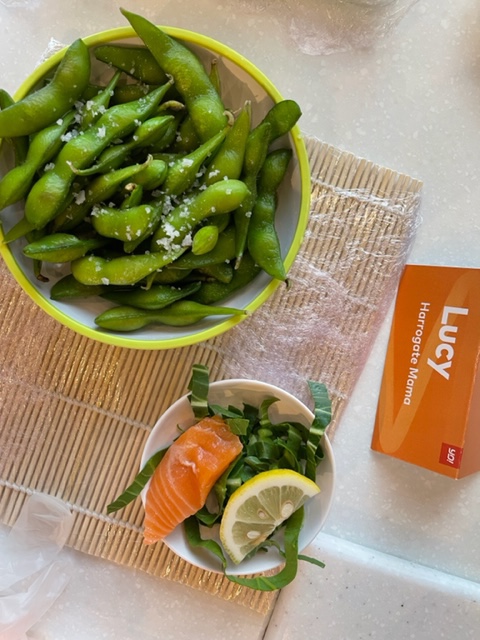 Tickets to the YO!Sushi Sushi School includes; Your arrival drink – Coca Cola, Asahi 330ml or 125ml Prosecco, Edamame and gyoza's to share, History of Sushi, fish cutting skills and construction of four delicious sushi items and 20% off purchase of our sushi kits.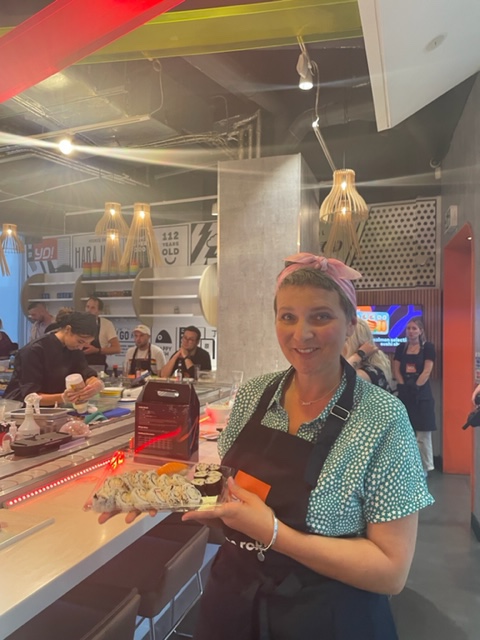 Plus everything you make to eat there and then, or take home to enjoy!
Tickets cost £19.95 for under 16s, and £29.95 for over 16s.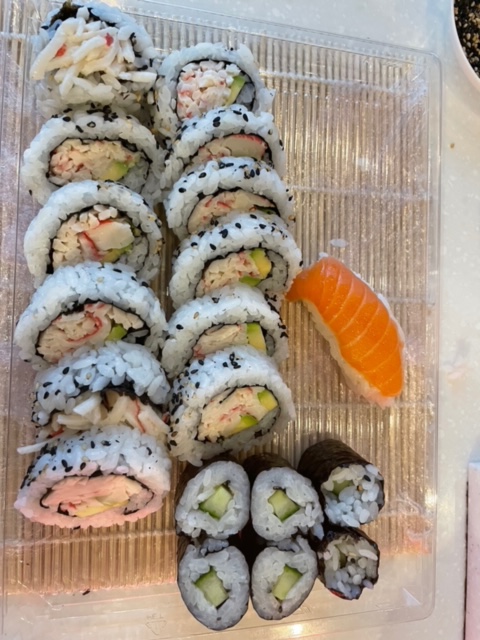 Discount Code for you
I'm sharing the sushi love with you – which means you can get £5 off a £25  Yo!Sushi kit by entering the code YOMAMA at checkout! Perfect for gifting – or for taking your own sushi skills to the next level!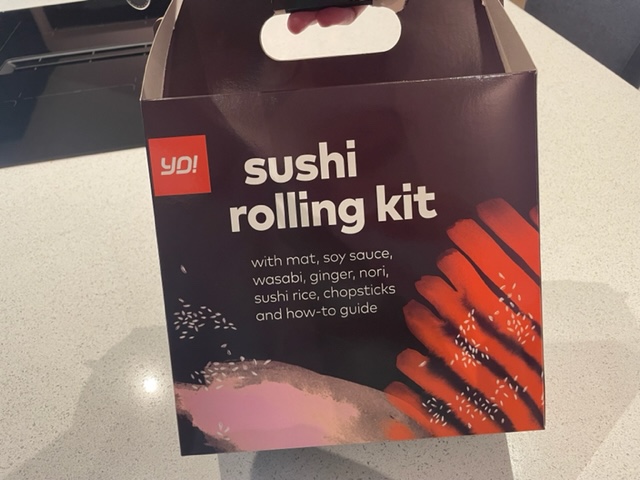 The kit contains;
A how to guide
Bamboo rolling mat
Chopsticks
Sushi rice
Sushi seasoning
Nori sheets
Soy sauce
Ginger
Wasabi
You can read more about YO!Sushi on my earlier blog post.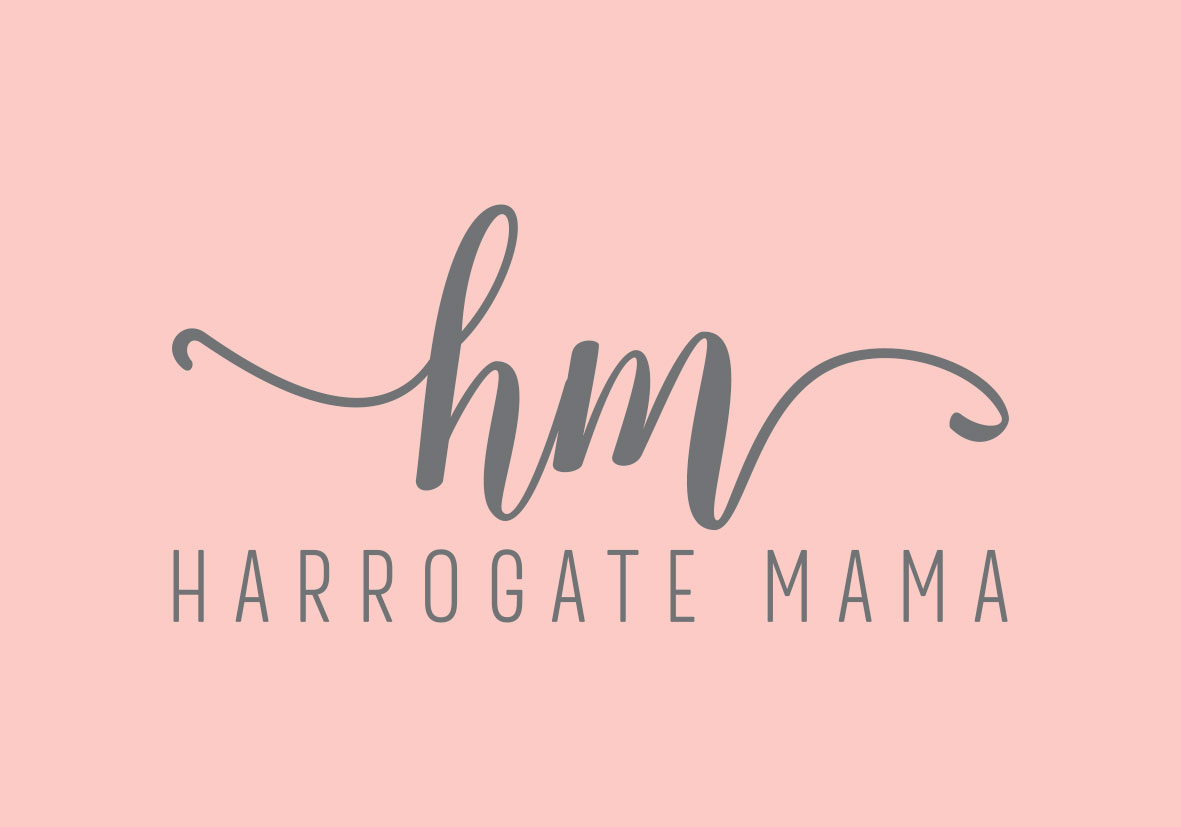 Ad – Press Invite