On Friday night my husband and I were lucky enough to dine out at Harrogate's Wild Restaurant. We weren't really sure what to expect, but we were totally blown away by what we discovered. It was amazing!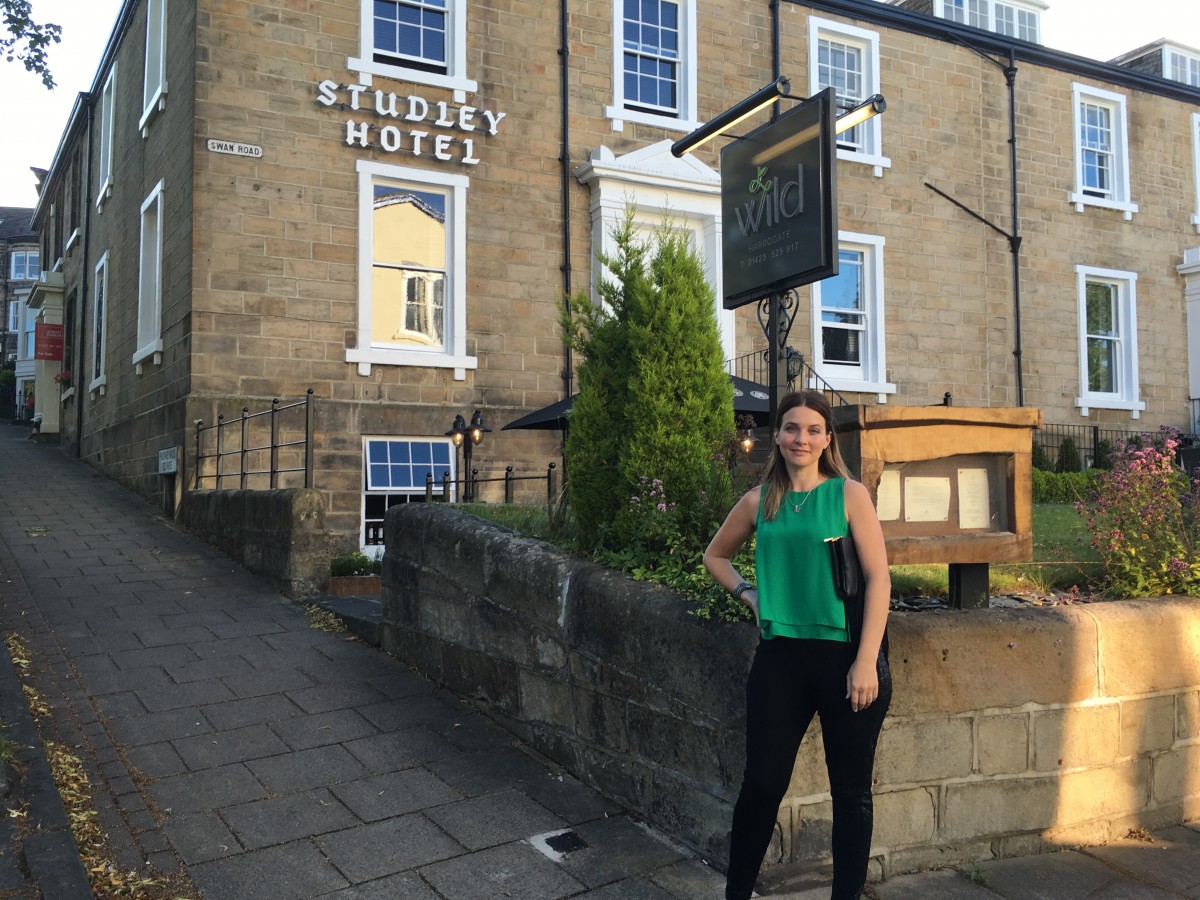 We also learnt about the exciting four day outdoor event the restaurant is hosting in Harrogate at the Valley Garden's 'StrEat food and family fun festival'. The event is being held over the bank holiday weekend. (Friday 26th-Monday 29th August) and it's set to be brilliant! More on that below…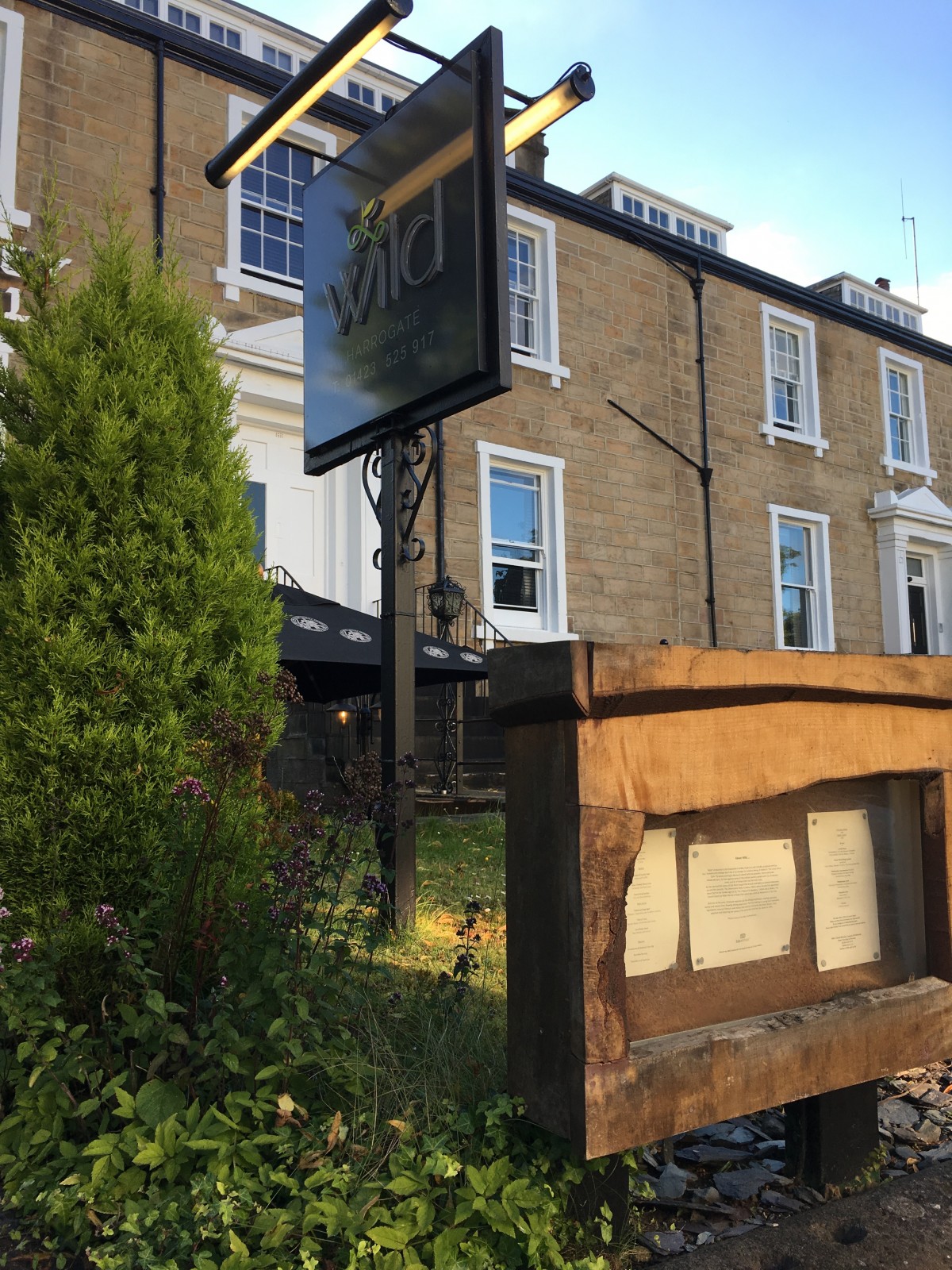 Wild Restaurant in Harrogate
Wild Restaurant is on Swan Road in Harrogate and sees renowned chef Jim Key at the helm. We were lucky enough to meet the main man himself and chat all things restaurants with him as well as enjoy some of the delicious food he cooked personally for us! It was a fantastic experience and one you can enjoy for  yourself too!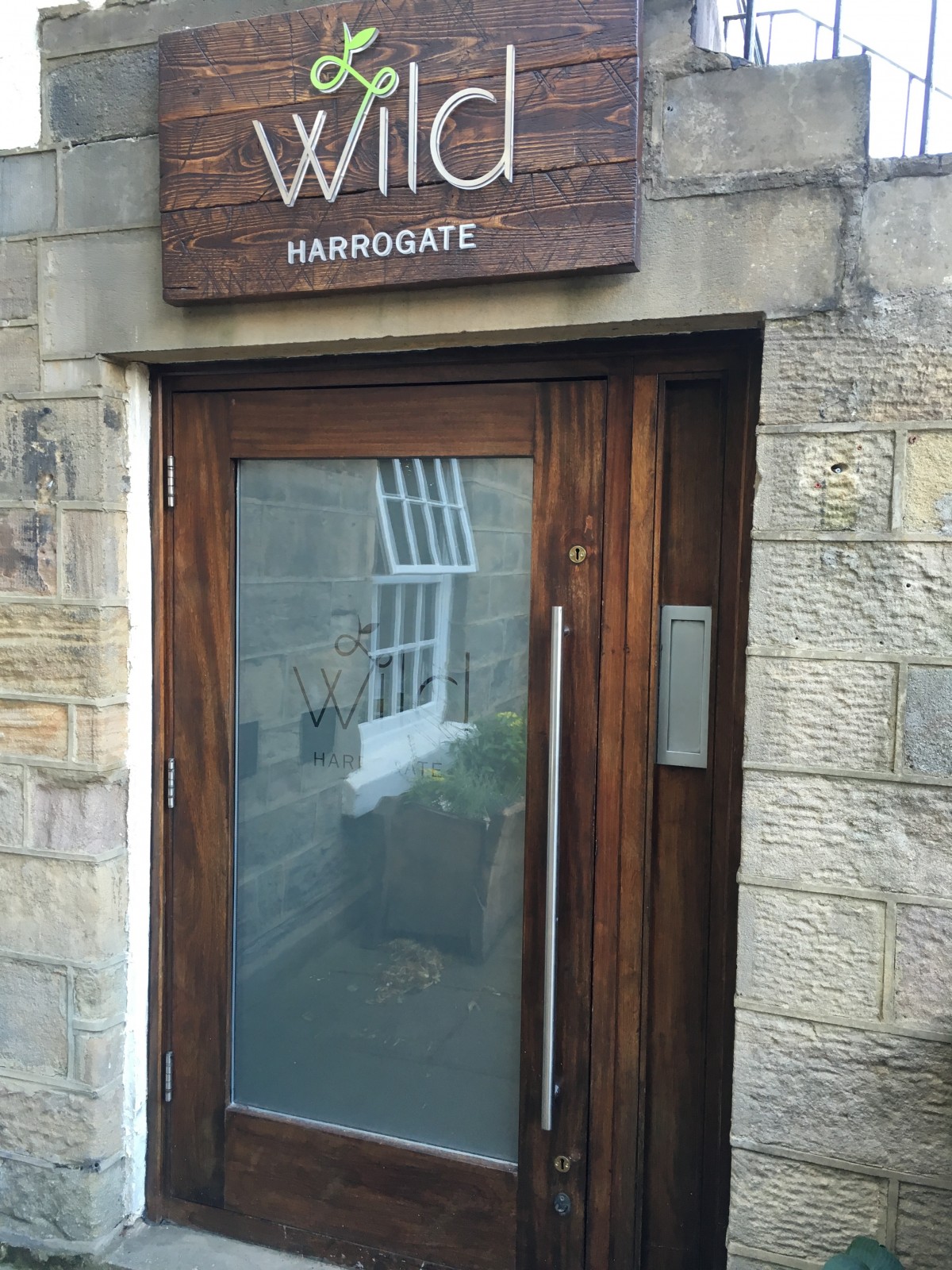 Wild opened in October 2015 and is a fine dining style restaurant with an added twist of locally sourced, innovative and often foraged ingredients used to create unusual flavours and dishes. Hence the 'Wild' brand.
We were lucky enough to enjoy some of the finest food we have tasted for a while in the  super gorgeous surroundings of the restaurant;  with high back upholstered chairs, chunky wooden glass covered tables and lead-coloured picture windows. It all made for a very stylish dining experience!
Jim chatted to us before service began explaining that cooking has always been his passion. His love for all things culinary really shines through as he explained the concept for the restaurant and that above all he loves to 'create'.  He talked us through the locally sourced ingredients he uses and how making them into dishes especially for his diners brings him enormous enjoyment, which really shows in his creations.
The restaurant is open from Thursday to Sunday for lunch and dinner (closing at 5pm on Sunday). The menu is deliberately small and constantly changing depending on which ingredients are in season locally.
On the last Thursday of every month Jim opens the restaurants doors for 'experimental Thursdays'. If you book for one of these evenings you're in for a real treat. Jim will create for you a dish made from whatever his hand-picked suppliers have freshly delivered to him that day. An ultimate 'surprise' dining experience which showcases his skills to the upmost.
Jim is a critically acclaimed chef, and has worked in a string of high-end restaurants including as Aiden Byrne's Head Chef in AA restaurant of the year The Church Green. Jim was also a finalist on the TV programme The Great British Dish, placing in the top five professional chefs (42 of which had Michelin Stars). So we knew we were in excellent hands.
When we ate on Friday we had a magnificent six courses of mouth-watering loveliness. Now I'm obviously not a food critic, but I enjoy good food, and know it when I eat it and we certainly ate on Friday night! Here's what we were lucky enough to enjoy with our Prosecco by the glass and the perfect house white wine;
We began with truffled scrambled eggs on friend bread served with basil and viola flowers. Mr P's dish also included the added extra of ants. Yes, actual ants! Which gave a zesty bite to this dish and he said were a very tasty addition! (This was the only 'Wild' twist to the evening so don't worry if this is not your bag, the food is not all like this!).
This was followed by Slingsby gin cured Salmon with celeriac, fennel, apple and apple puree. Which was melt in the mouth good, the combination of all the ingredients worked perfectly.
After that we moved on to handmade goats cheese pannacotta with beetroot, basil and cured heirloom-tomatoes. I loved this, it was super soft and subtle but a taste adventure in your mouth.
Finally for the main course we enjoyed red wine poached Turbot with beetroot, avocado and avocado and lime puree. This was cooked to perfection and just flaked on my fork. I love fish and Jim admitted it was one of his favourite ingredients cook with and his care and attention to the finished plate really proved that.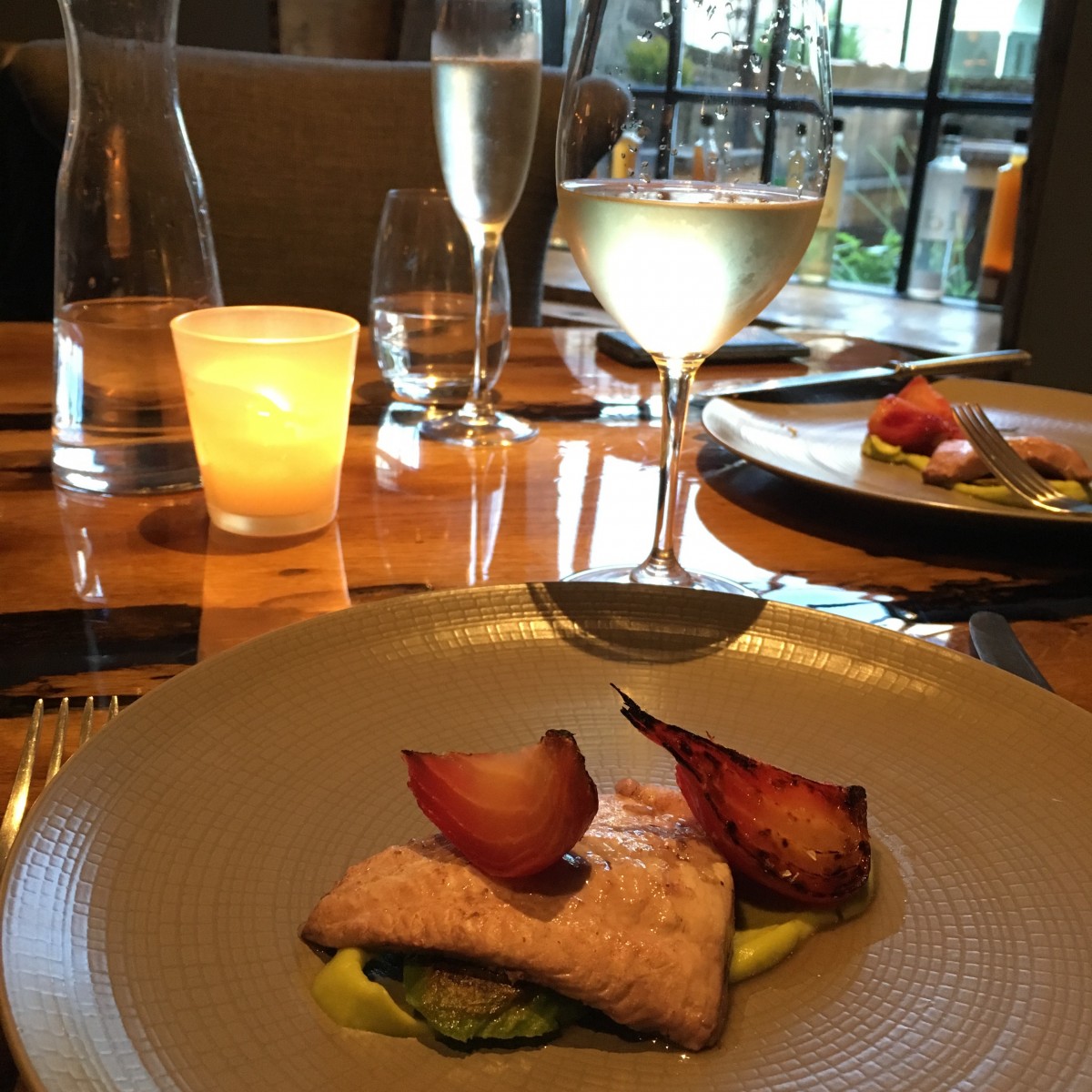 For dessert we were treated to pistachio cake, glazed with cherries, cherry sorbet and a chocolate crisp. This was quite a sliceable cake, with a real marzipan type consistency it worked amazingly with the cherry sorbet and the whole dish came together brilliantly. I may have licked the spoon clean!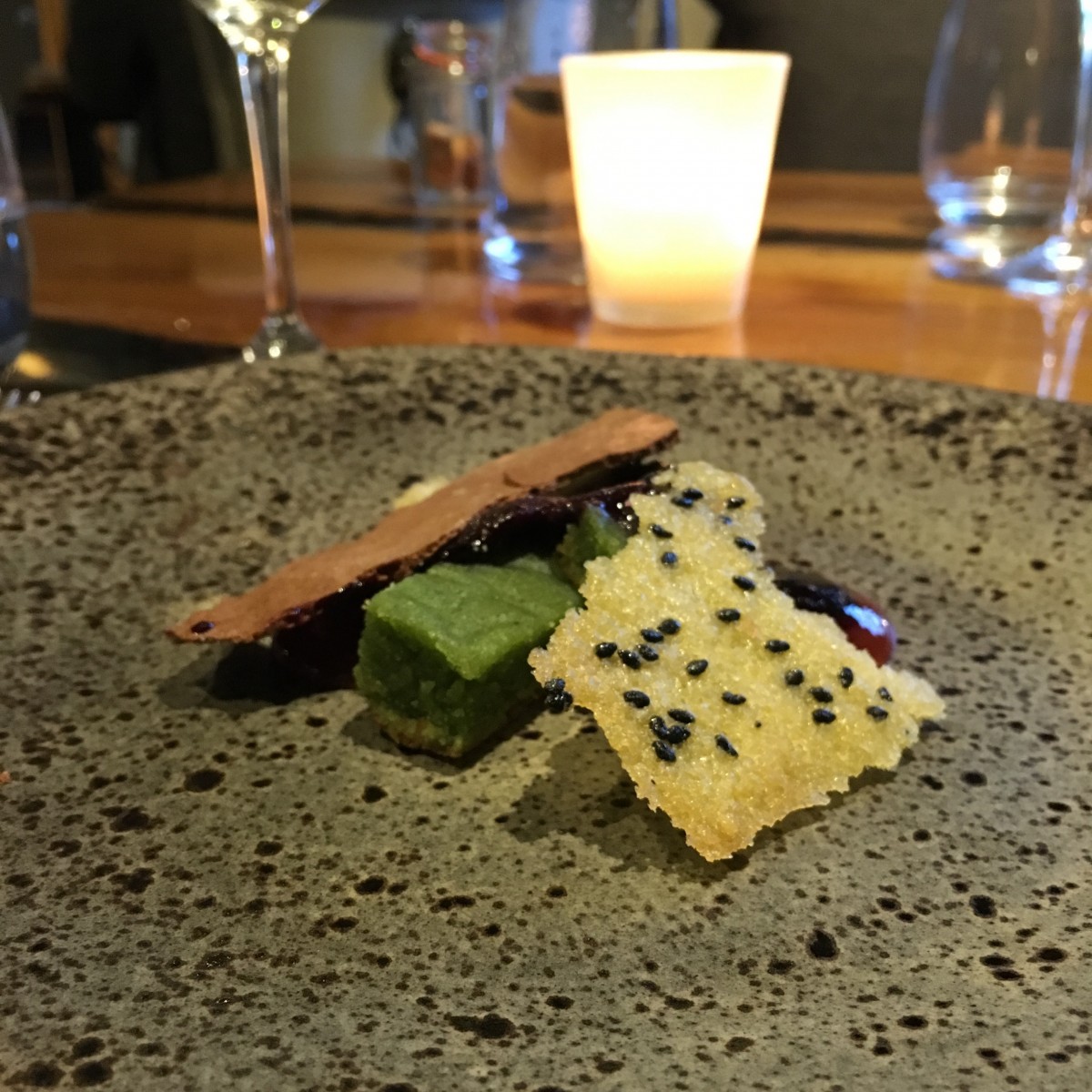 At the end of the meal, by which point we were nicely full, rather than completely stuffed, which can often be the case when you dine out. We enjoyed a cheese board of three cheeses including Fourme au Maury (which is a blue cheese soaked in a fortified wine), ash goats cheese, and Celtic Promise with a date and walnut side – which was the perfect accompaniment.
Needless to say the food was out of this world and we cleared our plates on every dish. The portions were a perfect size and I love eating in that way. Small, perfectly put together dishes which offer a real taste sensation in your mouth! We both enjoyed it very much!
If you'd like to experience dining at Wild then you can enjoy lunch or dinner with a set menu or a la carte, or ask to dine from the tasting menu.
Lunch is £14.95 for two courses and a glass of wine – an amazing price for such quality food. Al la Carte prices start from £14.95 for a main. The tasting menu is a seven course wonderment at £58. Sunday lunch is two courses for £19.95.  Wild also offer an Express Lunch which means you can dine on two courses within one hour, perfect for a working lunch.
Aiden Byrne's the 4 AA rosette chef has been invited to guest chef at Wild on 17th October. Bookings are now being taken.
Wild restaurant is definitely a grown-ups venue, I wouldn't take my kids, I don't think they'd appreciate the delicacy of the food or the more adult setting. It is however perfect for date night or for a special occasion like a birthday or anniversary. It would be lovely for a grown up night out with friends who appreciated amazing food. The service was attentive and the restaurant small enough to make sure each dish is served to perfection! It's now on our 'love it' Harrogate list!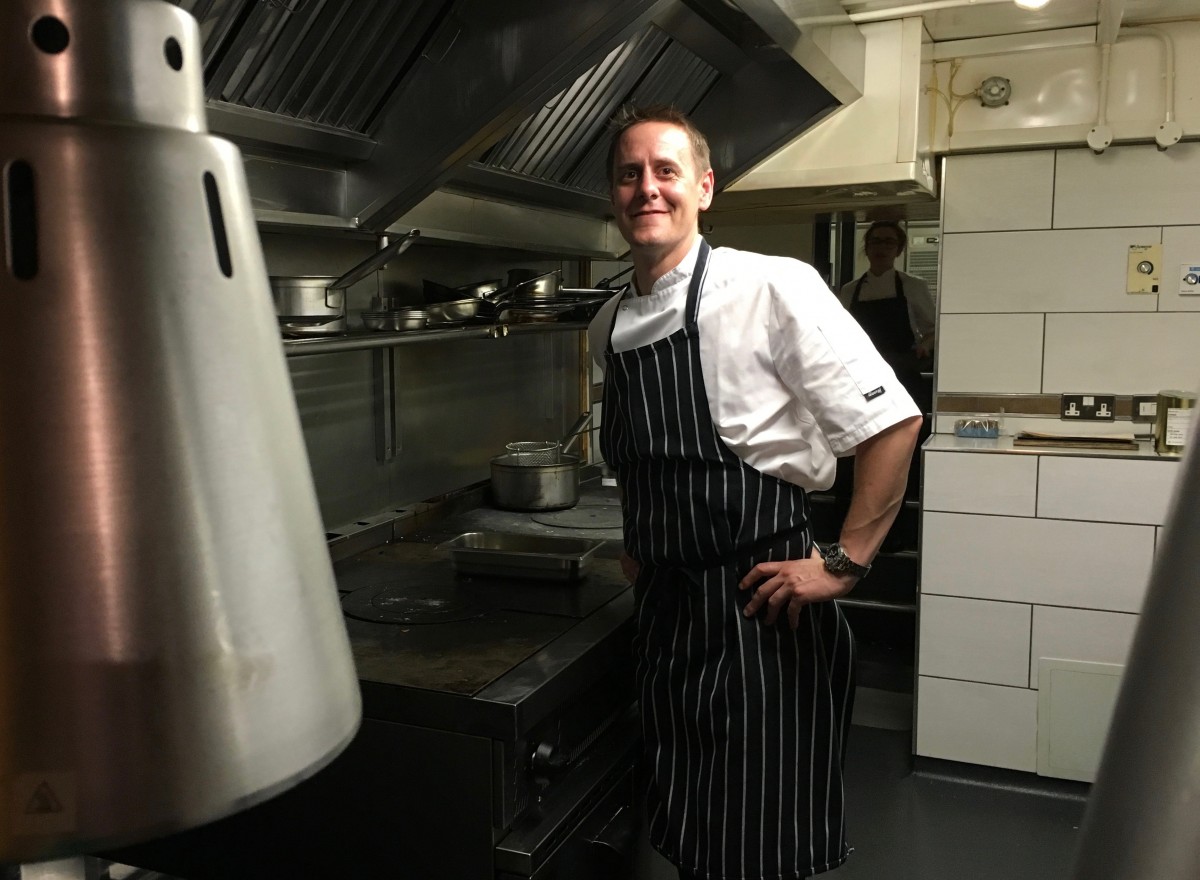 To book at Wild Restaurant for lunch or dinner you can call them on 01423 525917 or book online at www.wild-restaurant.co.uk
Wild's Outdoor Experience Event at Harrogate's StrEat Festival
Wild are also hosting two giant atmospheric tee-pees at The 'StrEat food and family fun festival' in the Valley Gardens over the bank holiday weekend. (Friday 26th-Monday 29th August). The super pretty PapaKata tee-pees (which will seat up to 120 guests) will also house a glorious cocktail bar alongside the restaurant too!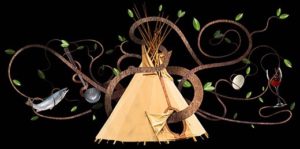 The event is set to be a gorgeous festival for Harrogate with street food vendors tantalising guests with their cuisine, along with music and entertainment for all the family to enjoy.
Wild restaurant will be offering a range of amazing dining over the four day event. You are able to book for these events directly on this event website or call Wild Restaurant on 01423 525917.
BREAKFAST served from 8am – 11.45am £7
Truffled scrambled eggs.
Mangalitsa bacon, brioche and slow poached duck egg.
Semi dried cherry vine tomatoes, Guinness black pudding and coco beans
PICNICS AVAILABLE FOR TAKEAWAY £20 for 2 People
Pressed vegetable and Wensleydale sandwich
Elderflower macerated fruit
Home made vegetable crisps
Pork scratchings
Prosecco and frais de Boise strawberries
Harrogate water
LUNCH served from 11.45am -2.30pm – PLATTERS FOR EACH OR TO SHARE £12
Home made Scotch Egg
Wharfe bank brewery braised short rib
Cured and peppered wild deer
Frosty pork pie
Smoked baked artichoke, truffle whipped goats curd
Roasted young vegetables
Beetroot and rose cured salmon
EVENING EVENT  – £40 EXPERIMENTAL MENU (This is a ticket only event, tickets can be purchased from Wild Wild Restaurant on 01423 525917)  – Two sittings 6.30pm and 9.00pm
This menu will be based on the freshest and seasonal food products delivered on the day direct to us at the teepee and produced on site to showcase the chef's skills. Four course meal.
*There may be some availability for Breakfast and Lunch on the day, although booking is advised, but the Evening dining is a pre-booked ticket only experience.
–
We can't wait to head down to see Wild Restaurant at the StrEat Festival, the breakfast is very much on our agenda having tasted the truffled scrambled eggs on Friday! They were the best scrambled eggs I have ever had, anywhere! Can't wait to go to the event to enjoy them all over again!
Are you heading to enjoy Wild at the food festival? Or are you going to be booking to experience Wild for yourself in their restaurant? I would highly recommend either or both!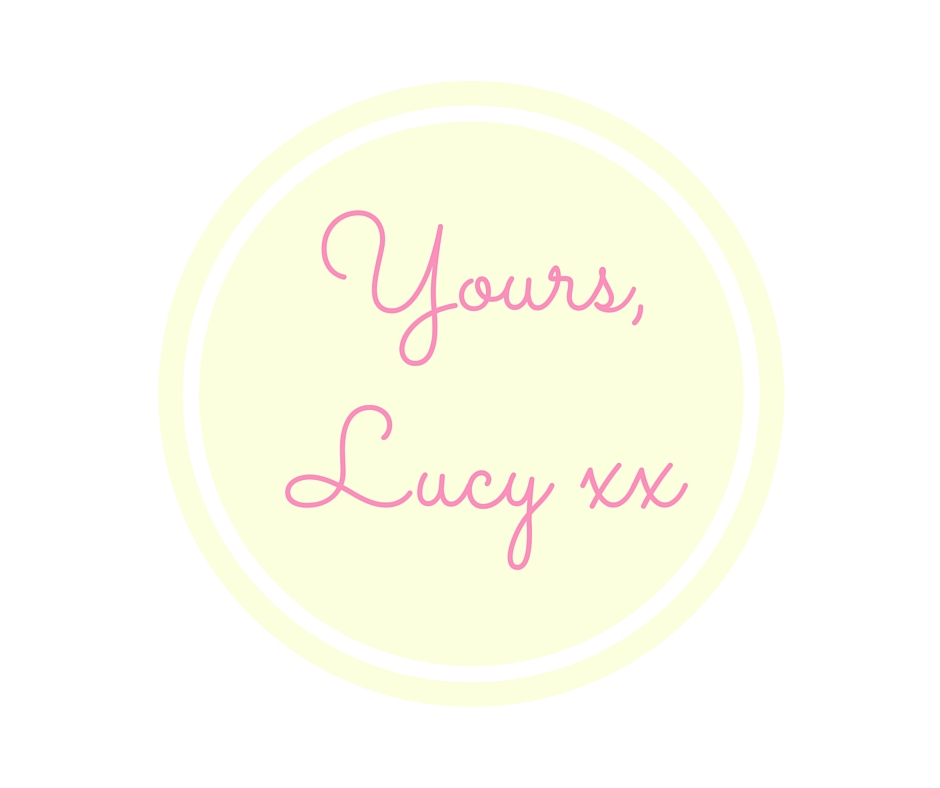 Disclaimer: Wild Restaurant invited me to review the restaurant with their compliments but the opinions are my own.