Back our early twenties; while we were busy progressing our careers by day and enjoying partying with Vodka/Red Bulls by night, and weekends were mainly spent checking out that seasons offerings from TopShop one of my best friends, Caroline, was diagnosed with Cancer. At that time in our lives it was the last thing we had imagined would interrupt our hectic carefree lifestyles. Cancer wasn't something that happened to people our age and we weren't quite sure how to deal with it. Caroline coped bravely, she suffered gruelling chemo and radiotherapy, lost all her hair and her eyelashes and was very poorly for a long time. She dealt with the hand she'd been given positively, and quietly and determinedly just got on with her fight.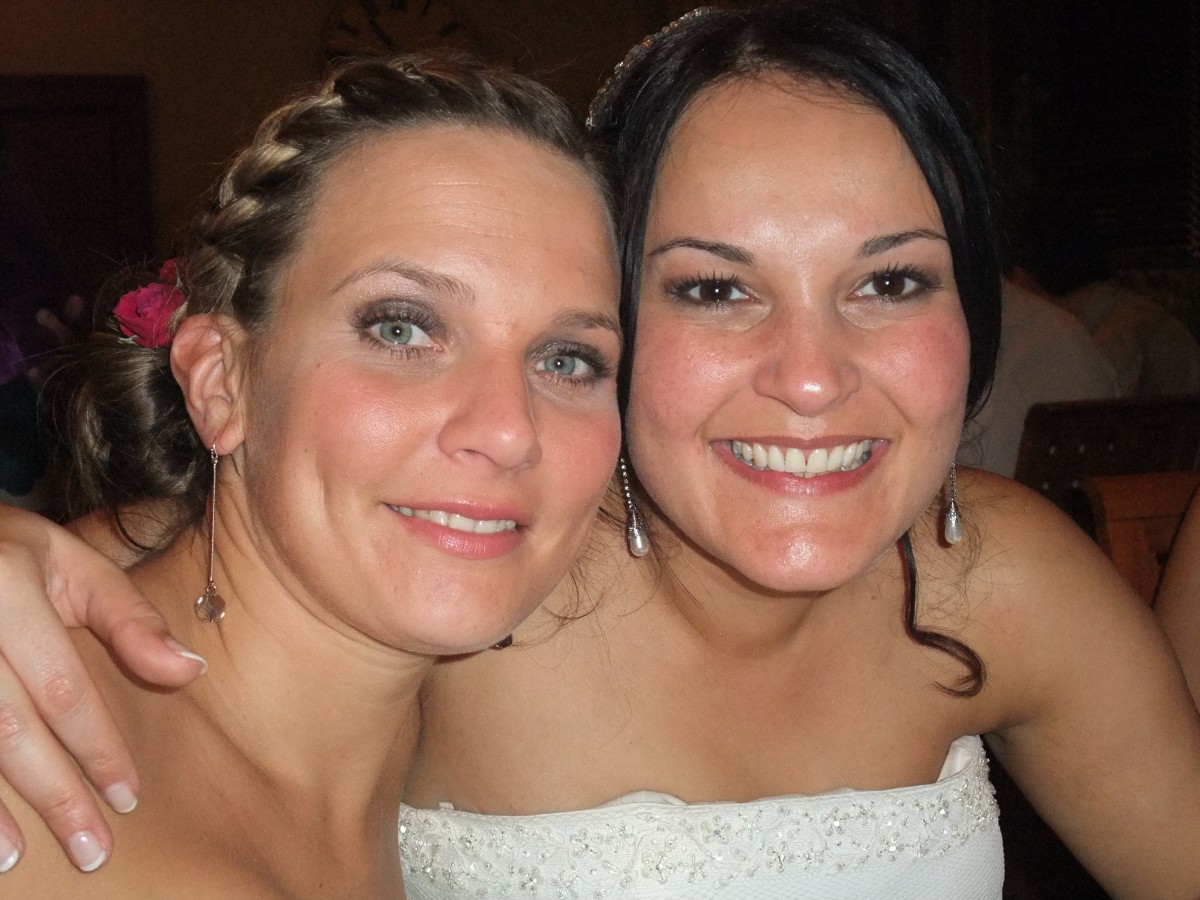 All these years later she's now a happily married, proud mother of two gorgeous little ones   and a beautiful picture of health. I know the psychological marks the Cancer left will always be with her, but she's resolute that it won't effect her mindset in day to day life. I'm so proud of how far she's come and how inspiringly she coped at a time in our lives when Cancer shouldn't have replaced the part of partying. Luckily we're coming full circle on that (although thankfully the Red Bull has been replaced by Prosecco!)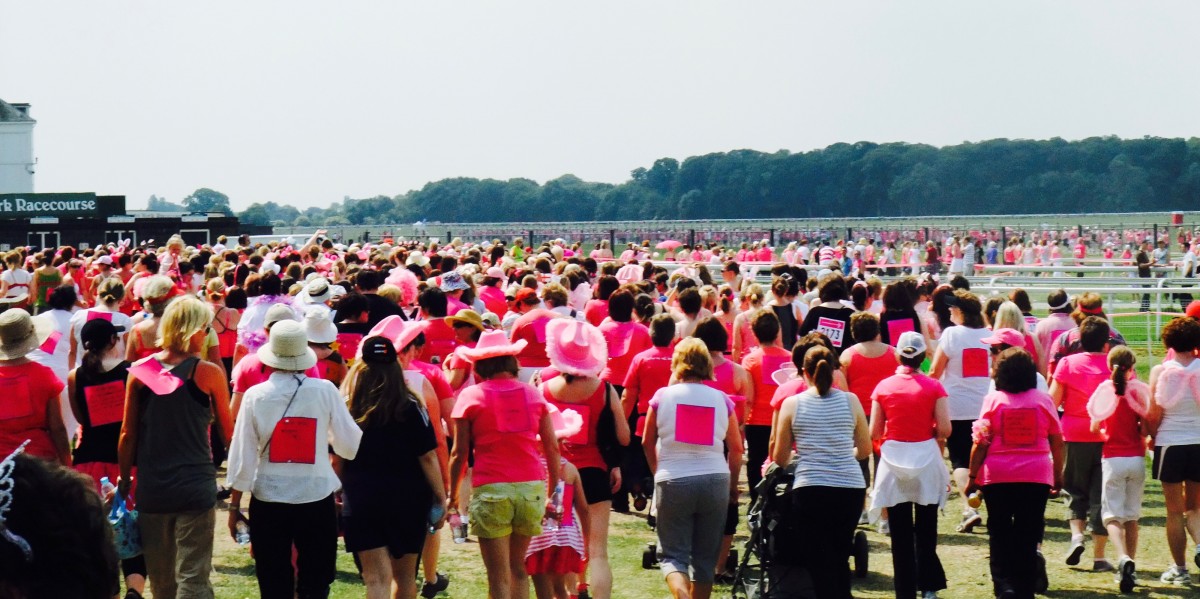 Not long after Caroline was in remission she decided that taking part in Race for Life, which was in its infancy then, would be a great way to celebrate her recovery and a positive way to promote Cancer Research UK and raise some money.
Almost every year since, I take part in Race for Life. I've done in it Manchester, York and more often than not Harrogate. I've walked it, jogged it, run it, done it in blistering heat and pouring rain, taken part alone, with friends and with family. Each time I take part I think of Caroline and the millions of young women like her who face their challenge quietly and determinedly at a time in their lives when Cancer should be the last thing on their minds.
In the years since Caroline's diagnosis, like most people I know, Cancer has touched my life again and again and cruelly taken away amazing men and continues to challenge wonderful women. So I keep on taking part in Race for Life…
I Race for Life because I think it's important to stand up, turn up and show solidarity to all the people whose lives are affected in so many different ways by Cancer. It's a physical presence of support. It's an uplifting event to be a part of. I enjoy doing it with friends and family by my side. I love to watch the kids who join in, run alongside us full of life. I feel that I have made a difference.I like being part of a movement of women and reading the back signs as the snaking mass makes it way around a course. It's enormous fun,  greatly uplifting and makes you feel proud.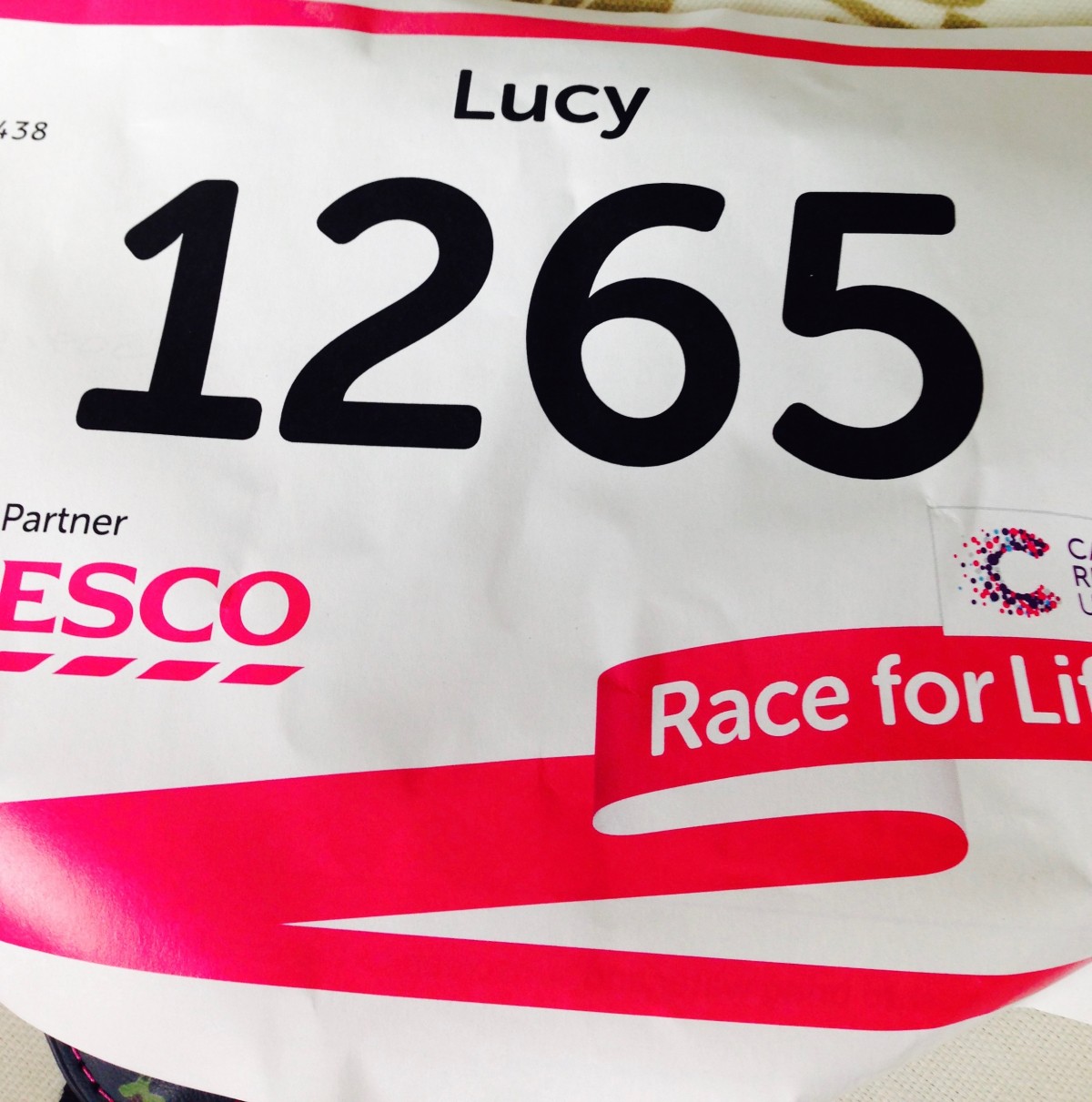 By taking part I raise money for Cancer Research UK, through buying merchandise and some sponsorship. (I do know it's hard to ask for money for these fundraising events, but a quick email or a one-off Facebook post lets others have the choice to sponsor you and most times people are looking for a way give and are grateful for a quick JustGiving page drop). There are lots of ways to support the fight against Cancer, donating in whatever guise is one way. Taking part in Race for Life is another.
This year one or both of my girls are thinking of coming track side (after years of cheering from the sidelines) and I hope to instil in them the importance of standing up and being counted for something, that just one person you can make a difference. That when many women gather, great things can happen!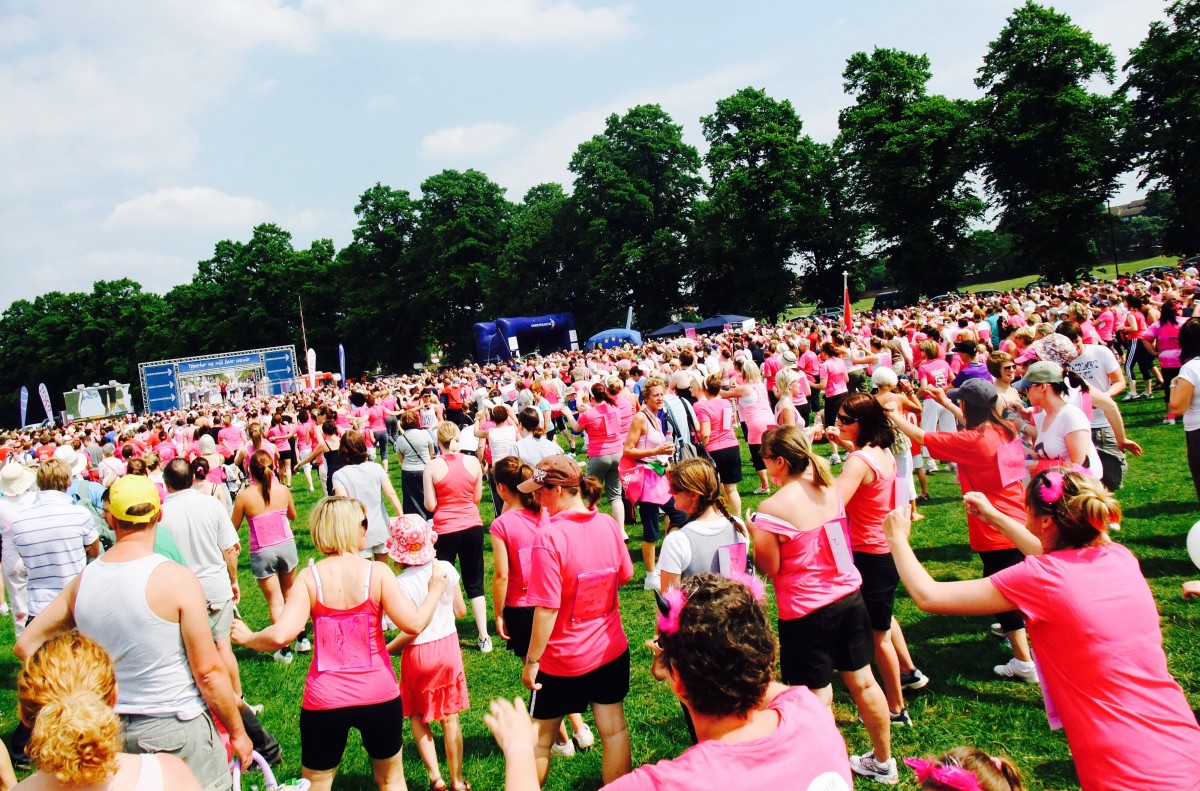 The dates for Harrogate's Race for Life have just been announced, so you can sign up to take part. This year the 5K is taking place in Ripley on Sunday 10th July at 11am. For the first time this year they are also holding a 5K 'Pretty Muddy' assault course on Saturday 9th July (also in Ripley) with starting times from 10am. Dates for Race for Life across the UK have also been announced. Grab some friends, pull on your trainers, and stand up to Cancer.