Recently I was lucky enough to be invited to The Round Table Dining's pop-up event being held at Christian's restaurant at Crimple Hall on Leeds Road in Harrogate.
We had such a gorgeous evening, with amazing food, fantastic wine, brilliant service and a perfect setting. I went to the event with my sister, which was extra special, as despite her being a Harrogate Mama too she's super busy working full time which means we don't get to see each other as often as we'd like!
The evening started off, as all the best evenings do, with Prosecco which was accompanied by some amazing tasting canapés. Including a fantastic Tuna wakami one, and this tasty feta mouthful!
The Round Table Dining
The menu was bespoke having been created especially for for the evening by Whaheed Rojan. Whaheed is the head chef and owner of  The Round Table Dining and he works alongside his wife and business partner Rebecca where they create fabulous unique dishes for a variety of occasions.
Be it private home dining, corporate catering, BBQs, buffets, weddings, catering or pop-up dining Whaheed and Rebecca are masters at both the cuisine and personal service. We were met with the warmest of welcomes from Becky in the relaxed atmosphere of Christian's where David Robinson, former Betty's pianist, was playing.
To Start
Our meal began with starters of Cauliflower three ways, served with toasted almonds and parsnip crips and Pork Belly served with blackberries, braised red cabbage, pickled cabbage and a cider sauce.  Now I appreciate that the cauliflower doesn't sounds that exciting! However, it turns out it was the exact opposite and it was simply the nicest cauliflower I have ever eaten! It was inspired! My sister enjoyed her Pork Belly enormously and we both loved our paired wines for our respective dishes. A French rose for the Pork and an Australian Chardonnay for the Cauliflower.
It was really lovely to have wine paired to each course, as it really complemented the dishes we were eating and meant you didn't need to think about what to order or what would go best with each dish. The wines were all served by Eric the talented sommelier from Berkmann's Wines and they were all fabulous!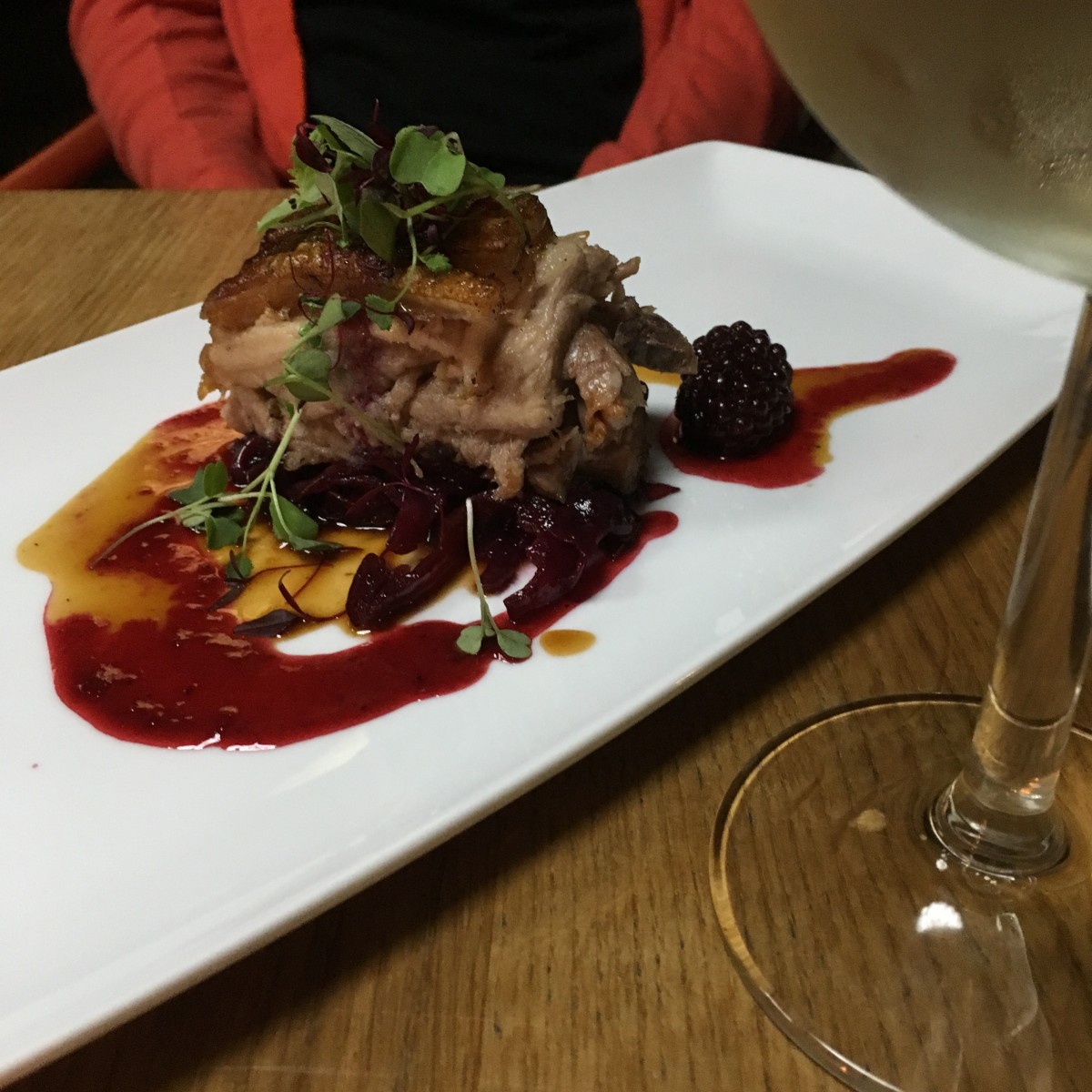 The tables were simply and stylishly decorated with glassware, tea light candles and flowers from Sarah Barritt at Passion 4 Flowers an independent florist on Harrogate's Otley Road.
The Main Event
For main courses I enjoyed Black and Orange glazed Salmon which was served with  a scallop roe mousse in black ravioli with fennel, chantenay carrots, black garlic, salmon roe and lump fish caviar with crab bisque. It was truly delicious and I had no trouble completely clearing my plate! The crab bisque was spot on and the Salmon just flaked on the fork, it was cooked to perfection.
My sister enjoyed the Lamb Wellington served with pea puree, rainbow beetroot, purple potato puree, chanterelle mushrooms and fried caper berries. We enjoyed more wine with this course, a lovely South African Sauvignon Blanc to accompany the Salmon and an Argentine Malbec for the Lamb, my sister doesn't normally drink red wine but she said the Lamb went so well with it that she's on her way to being converted!
All the dishes were a delight to behold beautifully plated with lots of care and attention from Whaheed and his chef Neil. All the finishing touches made the dishes extra special. The service from the waiting staff, Lizzie and Katie was attentive and friendly too which meant we were well looked after all evening. Tom and Christian from Christian's were also on hand all evening to make sure that we were taken care of and the perfect setting of their restaurant felt like just the relaxed space to be in. If you've not been to Christians the fit-out is spot on and certainly worth checking out!
Dessert Central
Finally it was time for dessert, again we made different choices, I had the chocolate and pistachio dish which was a fabulous chocolate mousse served in a chocolate cup with chocolate ice cream and a pistachio cake.
My sister plumbed for the Strawberries and Meringue served with Chantilly cream. The desserts were both excellent and we enjoyed sharing our choices! Our highlight was definitely the chocolate mousse! This was enjoyed with a South African dessert wine which matched the sweetness of the puddings perfectly!
Amazing Meal
We had a truly lovely evening in a very relaxed setting, it was so nice to take our time and enjoy a carefully crafted meal that had been created from a well put together menu. All the choices were delicious and Whaheed, Rebecca and the whole team were a delight to be around and we loved every mouthful of our amazing meal!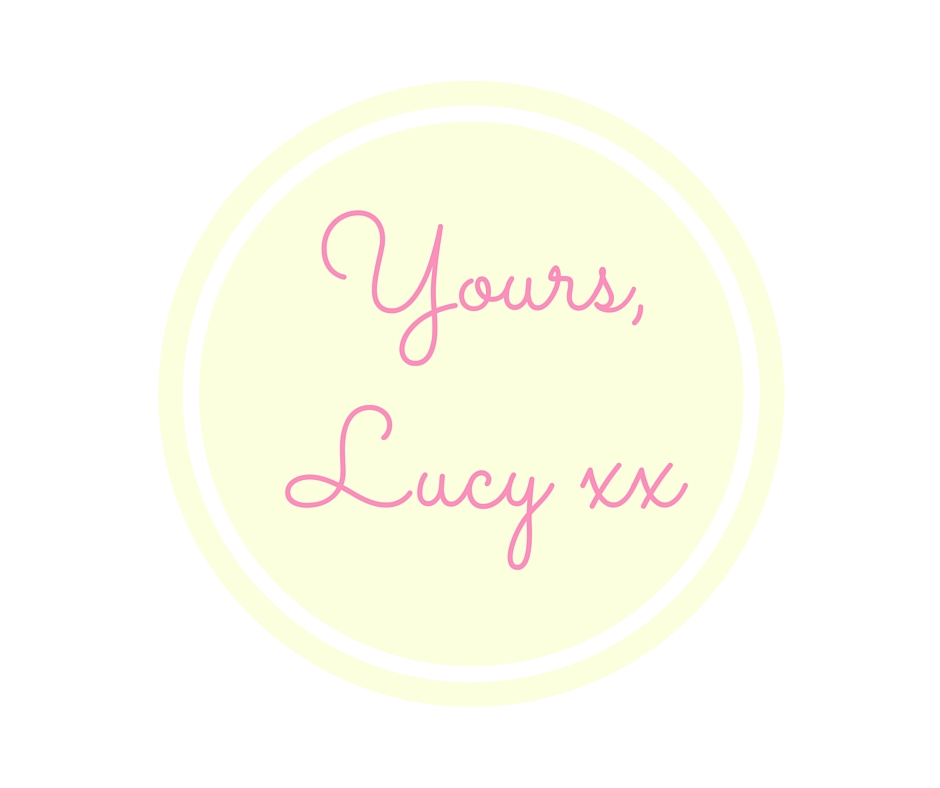 Disclaimer: The Round Table Dining invited us to their pop-up event with their compliments, the views are my own.