Last Friday evening Mr P and I were invited to attend the launch of Hotel du Vin Harrogate summer menu. We had a lovely time (especially as the event fell between the witching hours of 5-7pm, so no bedtime routine for us) and it also involved champagne! Whoop! What more could you ask for out of 'Date Night'?!
We also got to enjoy a sampling of the hotel's new menu, which was all very tasty! My particular favourites were the Smoked Salmon Batonnets  and the Feta Stuffed Red Cherry Peppers, the Scallops Ceviche also looks amazing! I also would have gone back for seconds of the the Pineapple dessert would I have not appeared too greedy! It was divine!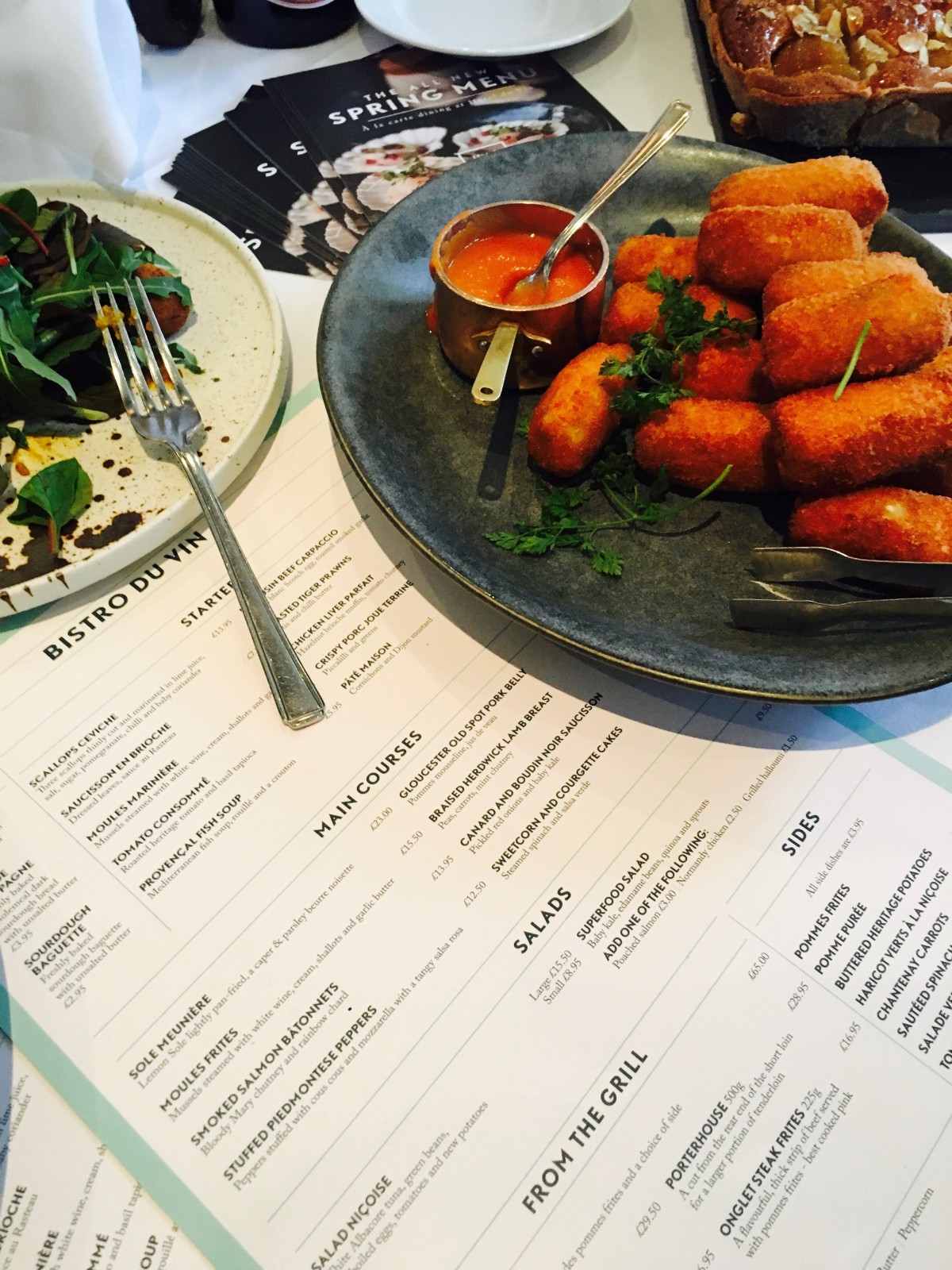 It was a shame that the summer hadn't arrived as expected as the hotel's outside area was looking gorgeous. There was new outdoor dining furniture and a spruced up patio, the outdoor heaters were working and were providing some warmth! I'd forgotten how lovely, and big, their outside space is – there are so few places in Harrogate you can dine and drink outside and Hotel du Vin's courtyard is certainly one of the prettiest in my opinion.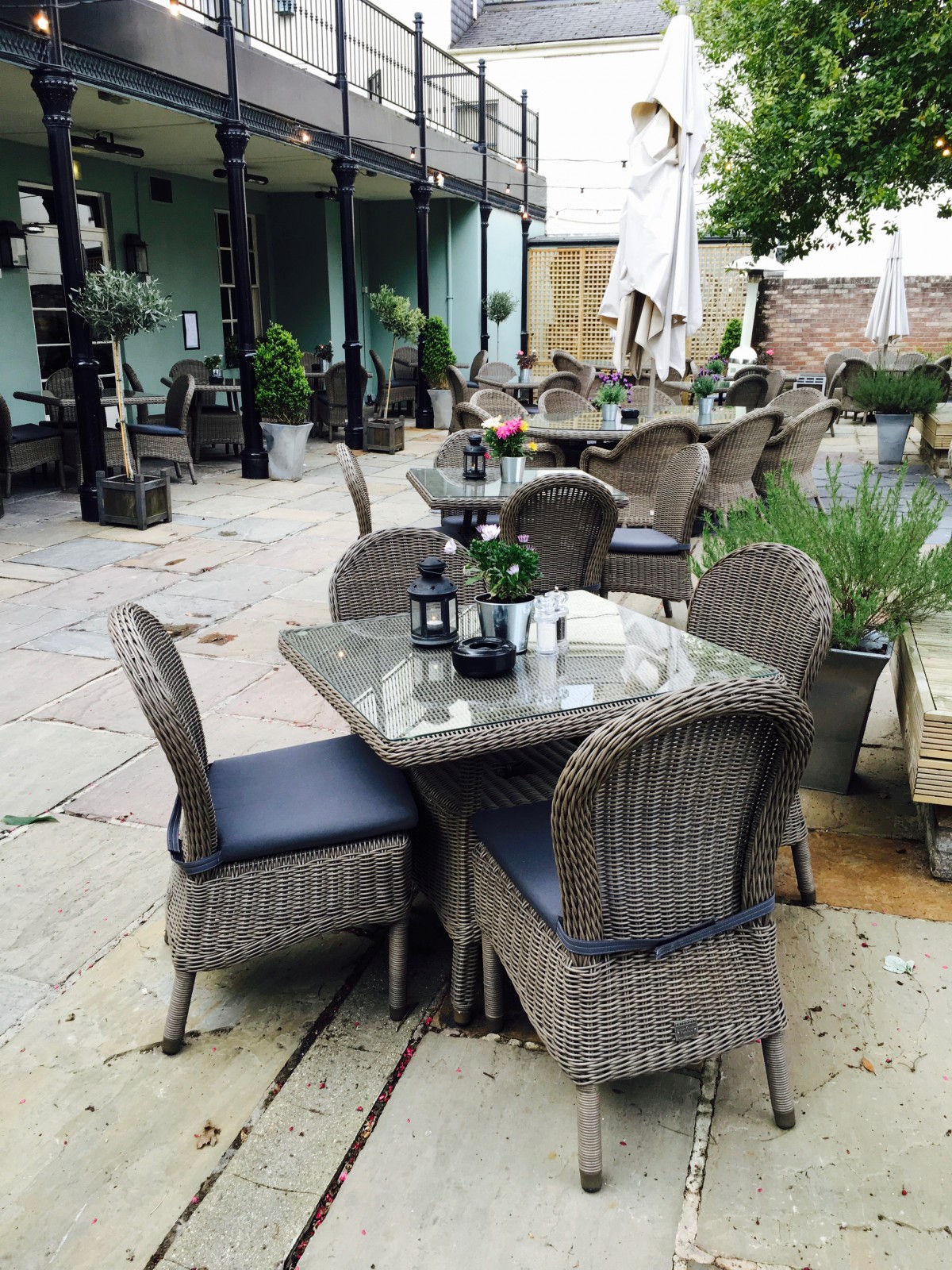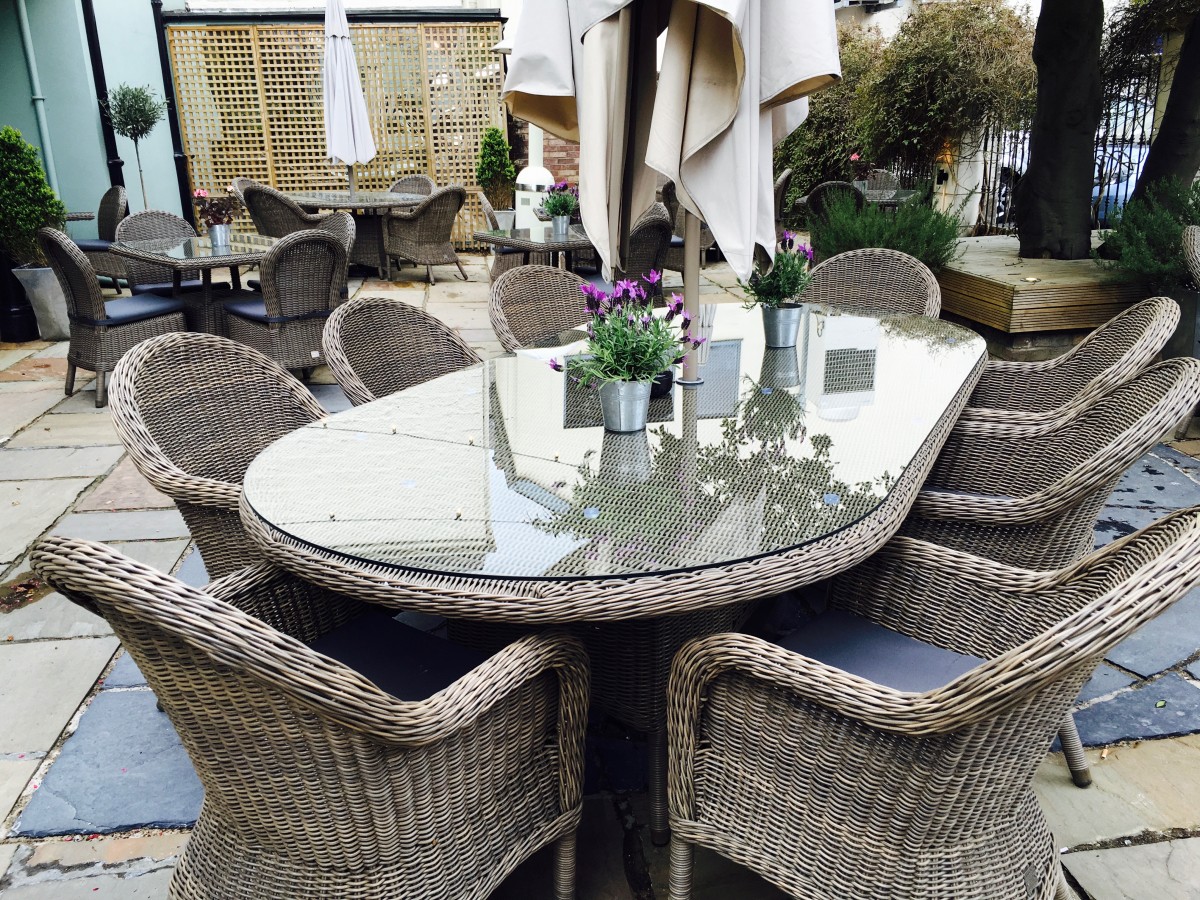 Chatting to the new general manager, James McDevitt was really enlightening. He was sharing his exciting news of the hotel's refurbishment, all the bedrooms have just been  updated and work on the bar and bistro is expected shortly. I think a lot of Harrogate locals feel that the hotel has been need of a make-over for a while and the chain has been listening. I for one can't wait to see how it's going to turn out.
Drinks were plentiful and it felt like summer might just be over the horizon with Sangria, Pimms, Aperol Spritz, white and red wine and sparkly to sample. The ladies from the Spa were also available for a relaxing hand massage and a  reminder that the hotel's spa is available for everyone, not just hotel guests.
The Flavours Menu (which has been designed to be perfect for sharing at the bar or al fresco) is on an offer at the moment £13.50 for three small plates. Perfect for the sun popping out later this week with a glass of Pimms! (We can all live in hope!)
You can follow me on Facebook, Twitter, Instagram and follow my Pinterest boards if you want to keep up to date with everything going on at Harrogate Mama HQ.
(All photos copyright © Lucy Playford)