Manahatta has opened in Harrogate at the site of The Pitt on The Ginnel, off Parliament Street. Inspired by the fast-paced cocktail bars found in downtown New York City, Manahatta has been billed as the place to eat, drink and party in Harrogate.
Manahatta Harrogate Food
We tried a selection of their veggie food and sampled some of their amazing cocktails and all in all can report back the decor is pretty incredible too!
Manahatta Harrogate Veggie and Vegan Food
The Vegan Jackfruit burgers were really tasty and the nachos spot on too. The non-veggie platters looked pretty impressive too, we loved the branding on the burger buns, nice touch!
All the pretty of dessert
Dessert was all the pretty too – this lovely eton mess style sharing glass was all the pretty to match all the tasty!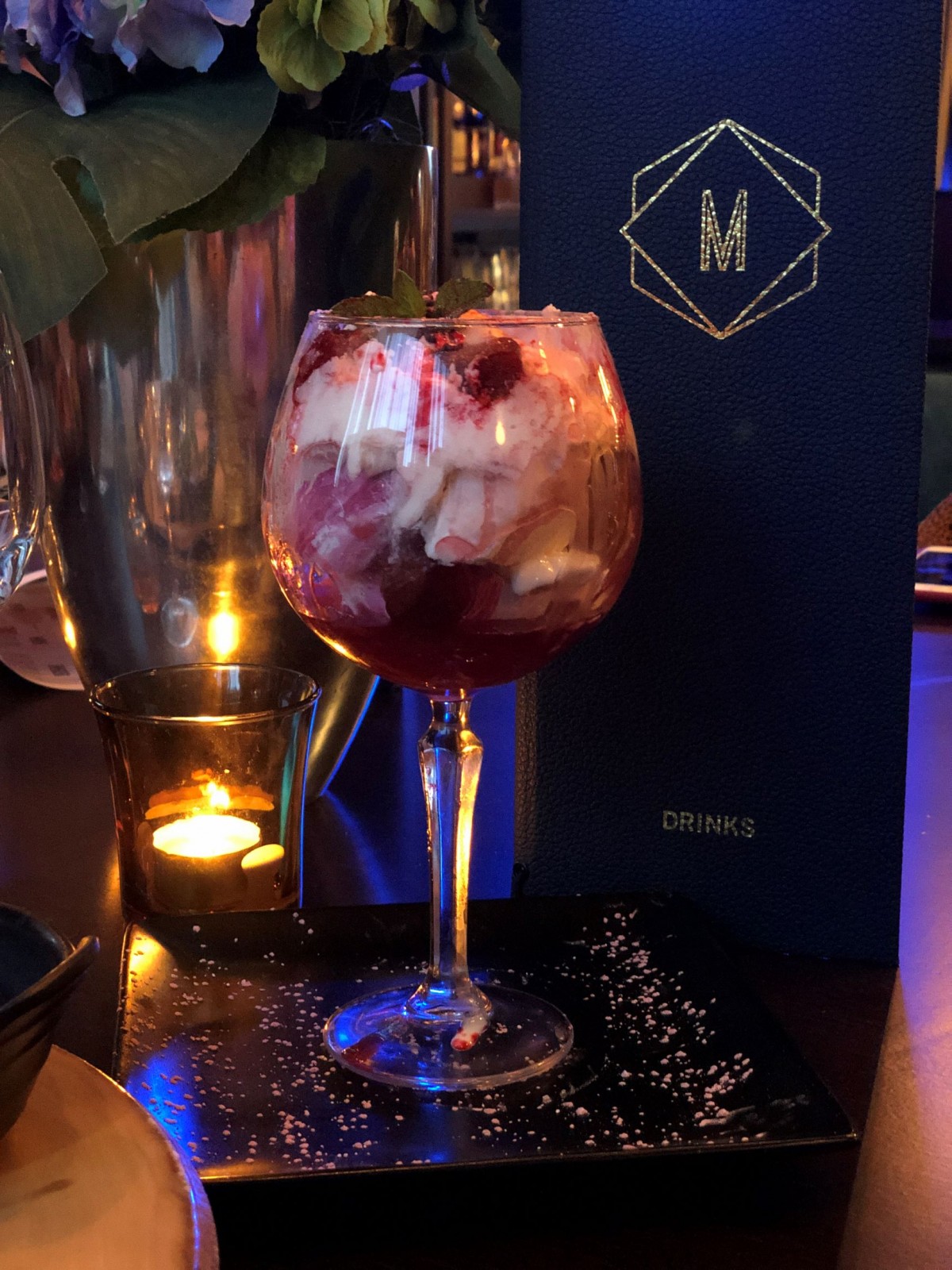 Insta-Friendly Cocktails
Cocktails were plentiful and we even managed to make our own later on in the evening – under supervision of course! This could be the most Instagram friendly cocktail going. It's a Kimono Martini, Gin, plum sake, kumquat, lychee, rose and lemon – so it's all the tasty too!
Cocktails ON TAP
Manahatta Harrogate have a Pornstar Martini and Espress Martini  ON TAP, which means no more waiting around for your dream cockatail!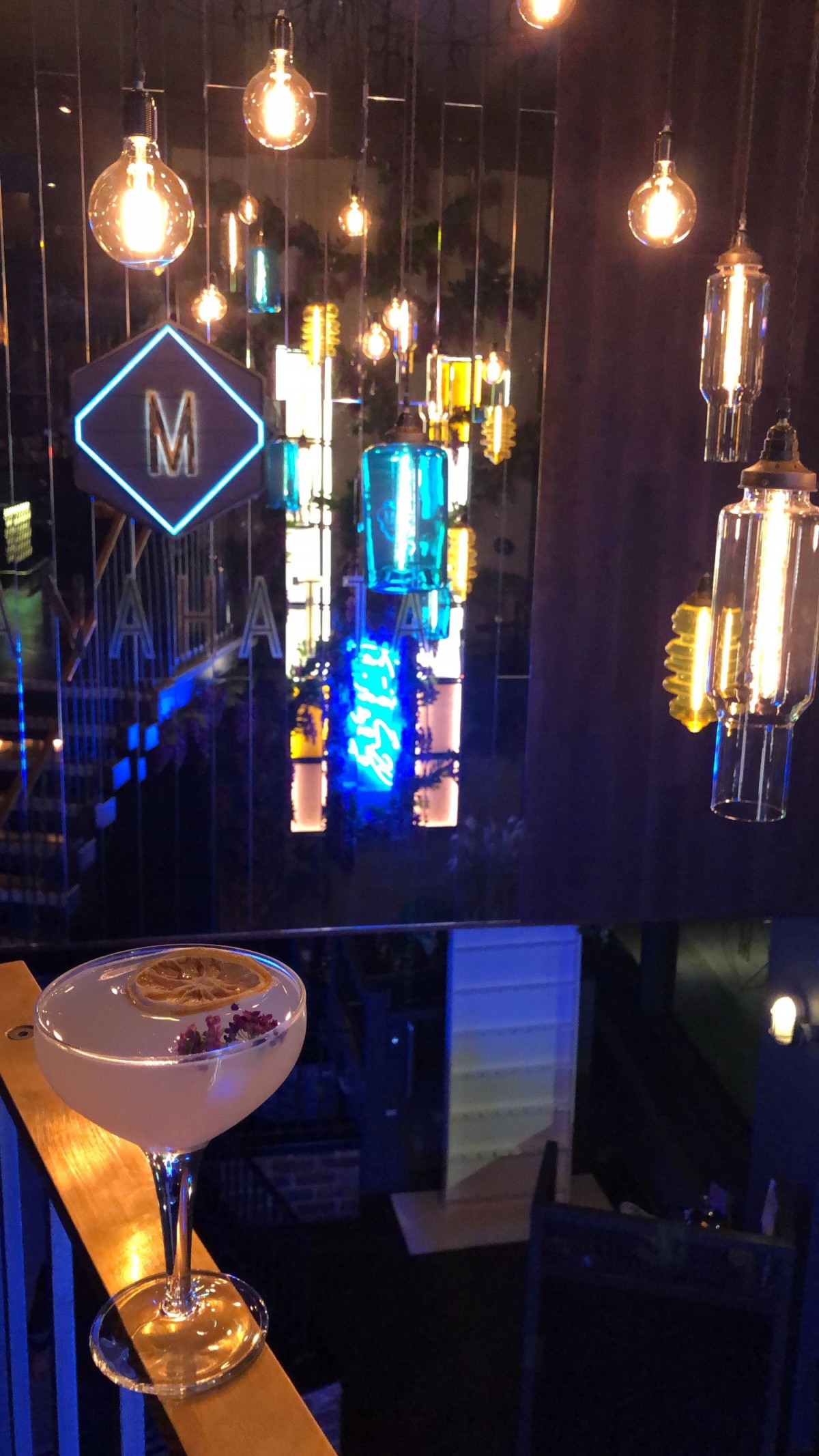 Toilets made for Selfies
For places to take the perfect toilet selfie I think Manahatta Harrogate are amongst the finest in Harrogate, all the floral gorgeousness and the lighting was spot on!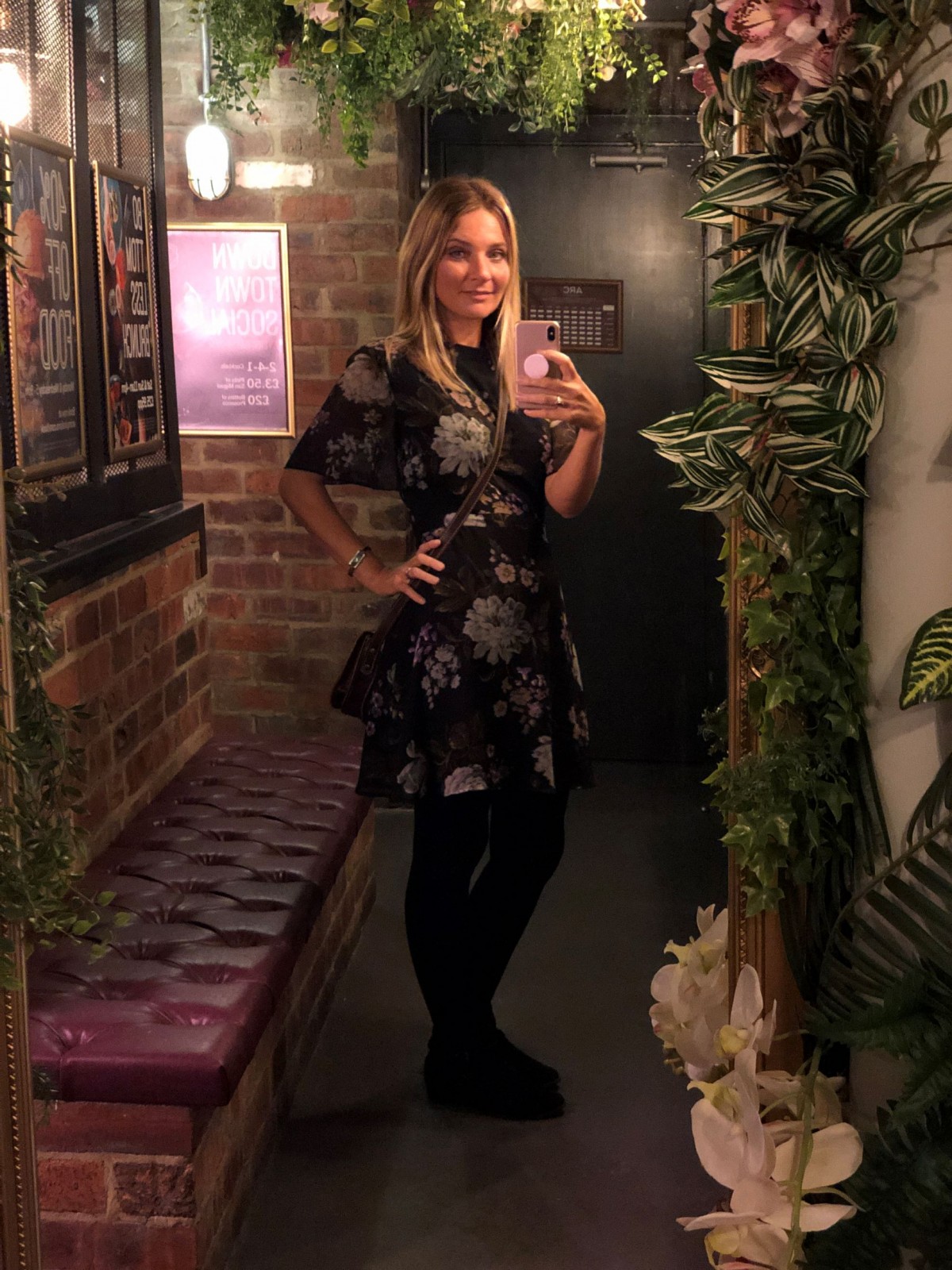 All the glam NYC decor
The decor all round is pretty spectacular and super stylish. We're looking forward to heading back again VERY soon!
Have you checked it out yet? They had me at cocktails on tap…
Discover more places to visit on a Mama night out in Harrogate my visiting my Harrogate for Grown Ups section.. https://www.harrogatemama.com/harrogate-blogger/grown-ups/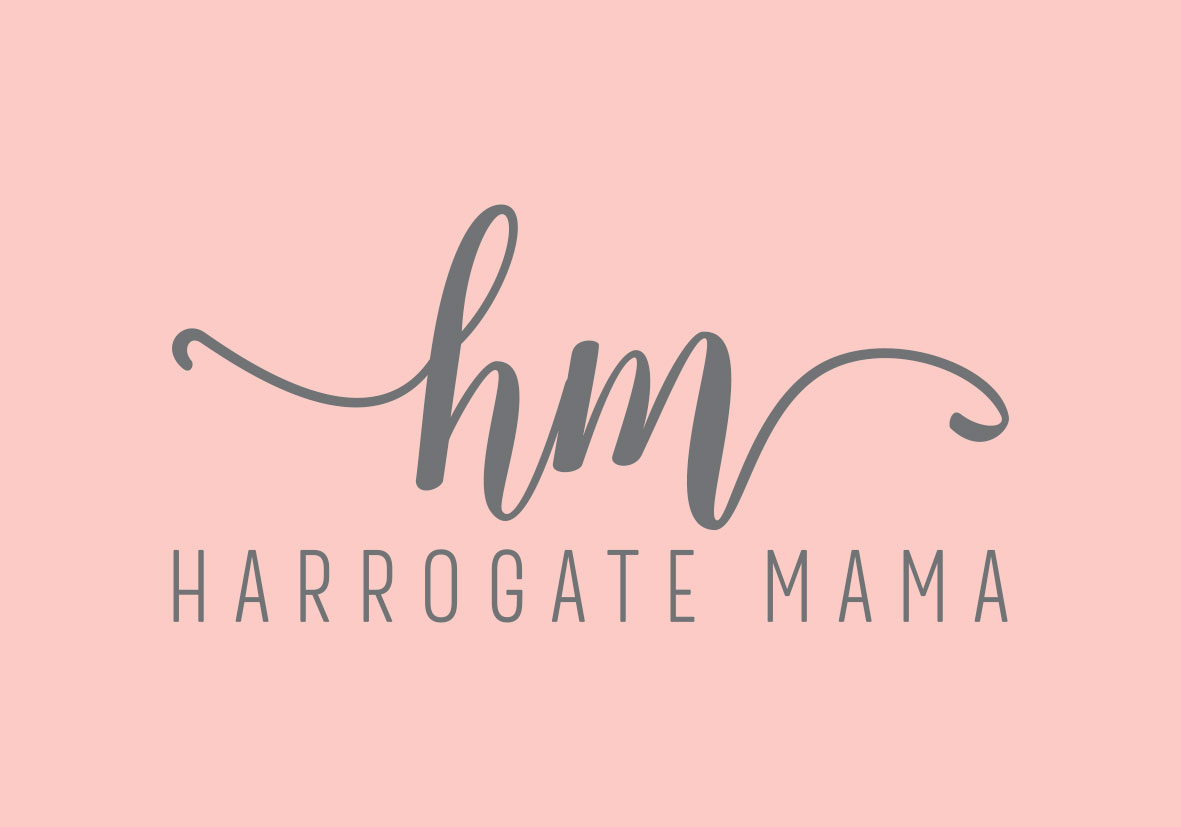 Manahatta Harrogate invited me in for food and drinks for a press review, the views as always, are my own.